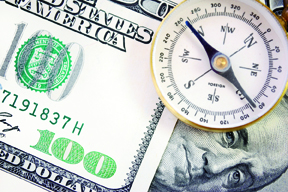 Failure to plan for the transition of ownership can devasstate an owner's future retirement plans, the welfare of his or her family, the continuation of the legacy of the business, employment stability of workers and more.
Agency Financial Management
Succession planning
Agents must heed their own advice and plan for the future
By Rick Dennen
---
Insurance agents make a living by advising customers to plan ahead and mitigate risks. Whether they sell life, property or commercial lines, agents have seen what can happen to families and businesses when their advice isn't heeded.
It's surprising then that so many agency owners haven't developed a succession plan for their own businesses. Failure to plan for the transition of ownership can devastate an owner's future retirement plans, the welfare of his or her family, the continuation of the legacy of the business, employment stability of workers and more.
So why haven't more agents developed a viable succession strategy for their own business? I believe there are five main reasons that owners can overcome.
Day-to-Day Focus. Stephen Covey's famous time management system stresses doing what's important before spending time on tasks that are less important. Like many people, agency owners focus their efforts on tasks that are more urgent. The daily responsibilities of selling insurance and managing a business crowd out time needed to plan for what we think will occur in the distant future. As a result, developing a succession strategy gets perpetually pushed to the back burner.
Procrastination. Plain and simple, some owners procrastinate for no real reason. It's just their nature. We always think we'll have more time to accomplish things and, before we know it, time slips away and we find ourselves under extra pressures and serious time constraints. The result can be fewer options for us to consider and a strategy that prevents us from meeting our goals.
Young Mindset. Young people often get into trouble because they think they are impervious to bad fortune. They hear words of wisdom, see statistics and even absorb first-hand accounts of tragedy and poor decisions gone awry, but they rarely think they will encounter similar circumstances. While agents coach customers to consider the future, it's interesting that agency owners often suffer from the same mentality. They think nothing can happen that will disrupt their ownership status, future plans and timeline. But bad things happen all the time, and they don't necessarily have to be tragic to turn things upside down.
Confusion. There are many options when it comes to exiting a business, and new products and services are introduced every day to make it a little easier. Sell to a competitor, private equity group, aggregator, or carrier; recapitalize ownership and transfer shares to a family member, producer or other designated person; or leave it in the hands of valued employees via an employee stock ownership plan (ESOP). Wading through all the positives and negatives can be difficult and confusing.
Fear. Often, fear of the future leads to paralysis. With so much at stake, making the right choices is a tall order. What's more, weighing the factors isn't an objective process when you know you've poured so much of your time, money and passion into developing your business. The thought of its failing to thrive after you exit or failing to deliver what you need financially can be scary and intimidating. In addition, the thought of facing the source of the need for succession planning—the inevitability of growing old, retiring, dying or simply changing—can also be frightening for some.
Succession planning is something all responsible business leaders must face. The insurance industry is abuzz with training, events, articles and other resources to help. Companies that provide services to agents and brokers are very much aware of the need for succession strategies. They are stepping up to provide more products and services to bring clear and simple solutions.
Take your own advice and prepare in advance by reaching out to professionals with expertise and experience.
The author
Rick Dennen is president and CEO of Oak Street Funding, which provides commission-based lending for insurance agents that need capital to buy, build or sell their agency. Dennen is a licensed certified public accountant and holds an MBA in finance. He can be reached at rick.dennen@oakstreetfunding.com.