GATEWAY TO SMALL COMMERCIAL LINES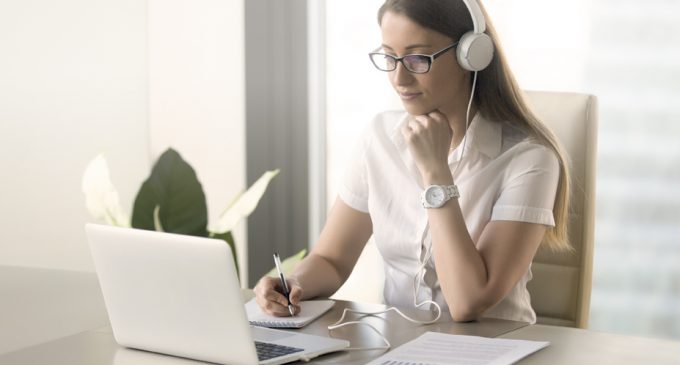 GATEWAY TO SMALL COMMERCIAL LINES
Agent network offers virtual course to affiliates
By Elisabeth Boone, CPCU
---
"It gave me great tools to feel confident, look professional, and be prepared to meet with clients."
"The course was well laid out to give agents a broad perspective on the commercial industry and the questions agents must ask their clients."
"This is a great tool because you may find coverages that the client currently does not have that they need to be appropriately protected."
These are just a few of the positive comments received by Katherine Bova, SBCS, ITP, vice president of operations for the Agent Support Network of America (ASNOA), about the small commercial lines course she designed for ASNOA affiliates. ASNOA is a service and support provider that helps independent insurance agents grow their business. The virtual classroom-style course is free to ASNOA-affiliated agencies and consists of six chapters. Each chapter contains objectives, assignments, study materials, quizzes, and a final exam.
According to Bova, "The course provides comprehensive knowledge of small commercial insurance principles, coverages, agency management, customer service, best practices, and sales. It's designed to give participants resources to build confidence to start selling small commercial lines insurance.
"To date, the 168 course alumni have sold over $8 million in small commercial business," she adds.
The course goals are to prepare students to:
Gather information from a small business prospect by using quote sheets
Understand the importance of a complete submission by reviewing and completing ACORD applications
Review ISO policy forms, such as the Businessowners Policy, Commercial Auto, Workers Compensation, and Umbrella
Identify essential coverages, optional coverages, and exclusions on ISO policy forms
Implement a marketing plan to start selling small commercial lines insurance with confidence and increase revenue
A chapter is considered completed once a student has finished all lessons assigned to that chapter and passed the chapter exam with a score of 70% or higher. The last exam requires the student to sell a small commercial policy.
To receive a diploma, and an ASNOA University T-shirt, a student must complete each chapter in consecutive order.
Here's what three members are saying about the ASNOA small commercial lines course:
Suzanne Bovaird, principal at Bovaird Insurance Agency, LLC, in Peoria, Arizona, says, "We sent three of our licensed property and casualty agents to this program as they moved into their new roles as commercial insurance CSRs.
"The ASNOA training program has an excellent reputation in providing quality courses. We have known Kathy Bova since we became ASNOA affiliates, and we value her extensive background in commercial insurance. She created the commercial lines workflow and provides procedures and forms to assist us.
"The course was a great introduction to commercial insurance and how to apply it to the EPIC system and to the carriers we write with. It was tailored to an ASNOA agency.
"I appreciate that Kathy explained how our CSRs can sell commercial insurance as part of their job. We found this aspect very valuable. I always recommend that other ASNOA affiliates take advantage of the courses offered to us, especially this one. ASNOA created this course to introduce commercial lines to agency owners that have not exposed themselves to this line because they sell only personal lines insurance. Agencies will be strengthened when they can offer commercial insurance. This program and all ASNOA training are offered free, and we take advantage of this as often as we can.
"As an added advantage, the ASNOA commercial lines course was offered live and gave our CSRs the opportunity to engage with other students. This allowed them to see that they are not alone in learning and possibly establish relationships that will assist them later. The CSRs also were exposed to real scenarios of commercial lines cases, and this broadened their knowledge. Many courses offered are self-taught or with recorded video. A live course is always the preferred learning method and is hard to find. In addition, commercial lines training courses outside of ASNOA are expensive."
Jamie Liles, owner and agent at Burch & Liles Insurance Solutions, LLC, in Butler, Missouri, recalls, "My office mates and I participated in the first course in 2019. I was new to the industry with only three years under my belt and still had a lot to learn.
"I learned a lot about business auto coverage. We had written a lot of farm/business auto, and I still sometimes refer to my notes from the class. I also loved hearing what worked for other agents in cross-selling or finding potential clients.
"Hearing about other agents' successes and ideas for markets/selling was super interesting. I would like to retake the course now that I have more experience, and I am sure I could learn something new even now.
"I would recommend this course to any ASNOA affiliate; no matter how long you have been in this business, you can always learn something you didn't know. This course is just another advantage we're offered, and what a great resource as always."
Randi Jones, vice president of personal lines at Trophy Insurance Solutions, LLC, in Weatherford, Texas, says, "I participated in the course in the winter of 2019. It was great timing because we had just made the transition from a captive insurance platform to independent agency ownership.
"I signed up for the course to become more familiar with commercial products and coverages. Coming from a captive agency, we were not well versed in the different kinds of commercial insurance policies and appetites, and we lacked the education we needed to be confident and successful selling commercial insurance at the independent agency level.
"Kathy offered her wisdom and commercial experience through her many years working in a large independent agency and shared the 'to dos' and 'don't ever dos' to help us have the most success at this level.
"I greatly benefited from the resources that Kathy shared and the tools to use when quoting commercial insurance risks. Kathy dissected each commercial policy to explain what each section of the ISO and ACORD forms means. For example, we went in depth with the different commercial auto symbols' meanings and how to evaluate which would be best when quoting the exposure and presenting it to the business owner. She provided a chart that I still use to this day when quoting commercial auto risks.
"My favorite illustration when presenting a neatly packaged application for quoting a new business risk is to write a 'love letter' to your underwriter providing details about the risk. Kathy is extremely talented in breaking down items that can seem complex to help us better understand the pieces and how they work together in the big picture.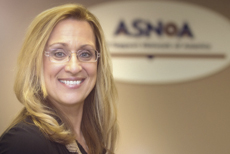 "The course … is designed to give participants resources to build confidence to start selling small commercial lines insurance."
—Katherine Bova, SBCS, ITP
Vice President of Operations
Agent Support Network of America (ASNOA)
"Commercial insurance is not an area where I had much experience, and it was beneficial to learn the best practices for quoting a business risk as well as identifying the coverages that would help the business owner protect his or her assets.

"Commercial insurance can be intimidating to many, but Kathy offered guidance, resources, and tools to help us become more familiar and comfortable with selling business insurance. I liked how she made everyone in our class feel welcome no matter their knowledge level, background, or experience. In a way we were a small family throughout the six-week course, learning and growing with each other.
"The class was interactive and was not a typical training class to convey information. Additionally, Kathy shared resources from each carrier to use as tools when quoting, placing the risk, and presenting their products to prospective business owners. Periodically she brought in featured guests from each insurance company to highlight what makes their product stand above the rest. Additionally, because we were new to the independent agency platform, she shared tips we could use to prevent errors and omissions claims."
Participants in ASNOA's small commercial lines course are referred to a variety of resources, including Rough Notes Advantage-Plus, a comprehensive guide that includes the Commercial Lines Risk Evaluation System, a checklist for more than 720 classes of business.
For more information:
ASNOA Small Business Commercial Lines
www.asnoa.com/asnoa-university/sbcl
The author
Elisabeth Boone, CPCU, is a freelance journalist based in St. Louis, Missouri.