IDENTITY THEFT PROTECTION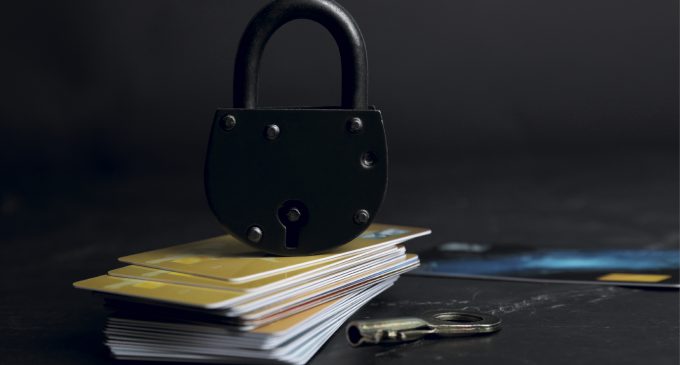 IDENTITY THEFT PROTECTION
Risks are growing, but so are the product's sales
By Len Strazewski
---
The cases are frightening. Suddenly, your tax refund has disappeared, taken by someone using your name or Social Security number. Or a few tiny withdrawals appear on your bank statement, followed by a whopper that practically drains your account.
These are just a couple of examples of the ramifications of identity theft, a growing national threat that undermines personal financial security for businesses and individuals. Identity theft usually involves a theft of personal data that is used to access financial accounts, credit cards and property titles and records.
The risks are growing insurers say, but so are sales of identity theft insurance—a product that is evolving to cover a broader range of risks for employers and employees.
The Identity Theft Resource Center (ITRC) in El Cajon, California, an industry research organization, reports a growing number of instances of identity theft and an increasing effect on individuals and small businesses. The nonprofit organization provides help and empowerment to individuals, businesses, and government and helps victims resolve their cases. While many individuals do not report identity theft that they resolve individually, the organization serves as a clearinghouse of reported data breaches affecting individuals, business, and government.
The organization reports that most consumers have been the victim of a data breach, and more than half of social media users have had their accounts compromised. But few consumers take strong actions to protect themselves after receiving a breach notice, including the most effective protection: a credit freeze.
Also, most consumers do not follow secure password practices, with more than half saying it's too difficult to keep up with all their credentials.
The organization also says that instances of reported identity theft were on the rise in the past year, though there have been fluctuations. According to the ITRC data breach analysis, the number of data breaches publicly reported in the U.S. decreased 9% in Q3 2021 (446 breaches) compared to Q2 2021 (491 breaches).
However, the number of data breaches through September 30, 2021has exceeded the total number of events in the full year of 2020 by 17% (1,291 breaches in the first nine months of 2021, compared to 1,108 breaches in all of 2020). The all-time high of 1,529 breaches was set in 2017.
For Q3 2021, the number of data-compromised victims (160 million) is higher than Q1 and Q2 2021 combined (121 million). Also, the total number of cyberattack data compromises year-to-date (YTD) is up 27% compared to 2020. Phishing and ransomware continue to be, far and away, the primary attacks, the organization reports.
Small businesses have been particularly affected. The ITRC, with the assistance of SurveyMonkey and research company DIG.Works, conducted two surveys to explore the impacts of cybercrimes on small businesses as defined by the U.S. Small Business Administration, specifically, security and data breaches.
The SurveyMonkey online questionnaire was completed by 417 individuals who met the criteria of being a person in a leadership position or an IT professional at a company of 500 or fewer employees. The DIG.Works findings resulted in 1,050 responses to an online survey of general consumers who were asked if they worked for an organization of 50 employees or fewer; and, if so, had their employer experienced a data breach.
The results indicated that more than half of small businesses have experienced a data breach and information technology was usually the source of the breaches.
Employers can purchase data breach and identity theft insurance as part of their risk management, but individuals also can buy identity theft insurance as a part of some supplemental insurance programs sponsored by their employers, insurers say. And sales of employer-paid plans are also growing.
Mike Schaefer, vice president, strategic partnerships, at Amalgamated Life Insurance Company in White Plains, New York, says personal identity theft insurance is getting more notice as data breaches increase. Has the COVID-19 pandemic enhanced the risk?
"The answer is unequivocally yes. Once COVID hit the U.S., the landscape in the identity theft protection space was directly impacted. Luckily, most of our product roadmap was designed to help with specific needs that were magnified by the pandemic," he says. "Remote workers and home schooling have resulted in massive fraud to the tune of billions. It has opened a completely new world of access for fraudsters. Children toggling back and forth between school and social media is one good example."
Also, due to COVID, the IRS allowed several tax filing extensions that have enabled scammers to get more creative and have additional time to do more extensive damage by fraudulent tax filings, he says.
Agent, broker offering
As a result, identity theft insurance has become a more important product for agents and brokers. "Identity theft protection is an emerging and innovative employee benefit that helps agents and brokers with prospecting as it may differentiate them from others when competing for new business," Schaefer says. "Most important, it helps round out existing accounts with an affordable benefit that provides the best available protection."
The supplemental coverage also fits in with a trend to financial wellness and availability as part of an employer-sponsored program that provides more cost-effective protection, he adds.
"Many employers are promoting financial wellness for their employees and identify theft protection fits into that realm," Schaefer explains. "It is truly an integral part of financial wellness by protecting everything you have worked for.
"When compared to an individual purchasing this solution online, the cost savings going through an employer, are incredible and include value-added features such as ransomware, social engineering and senior fraud," he notes.
He says the biggest shift is the number of enhancements and innovative services being added, while the price to purchase/elect has remained low. The other large shift is away from just a pure voluntary program and towards an employer-funded plan, often with a provision to increase coverage. "When it is an employer-paid benefit, we include our breach services for the employer and a full suite of business protection services as part of the basic package," Schaefer says.
The coverage continues to evolve with protection for other data-related exposures that go beyond identity theft.
"In 2020, we released social engineering and ransomware reimbursements of up to $25,000, both of which escalated post COVID and addressed remote working and learning threats," Schaefer explains. "In September, our program added a cyberbullying reimbursement to help with expenses associated with cyberbullying events tied to social media, in most instances.
"Families are left reeling and must deal with counseling, tutoring, sometimes transferring to a new school, etc.," he says. "Our program will reimburse up to $25,000 for this, as well."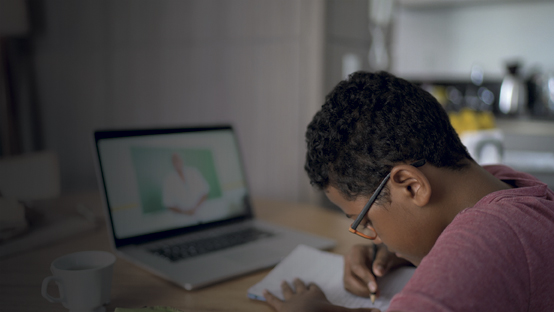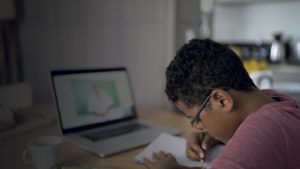 Remote workers and home schooling have resulted in massive
fraud to the tune of billions. … Children toggling
back and forth between school and
social media is one good example."
—Mike Schaefer
Vice President, Strategic Partnerships
Amalgamated Life Insurance Company
Matthew Ennis, director of product, strategy and marketing at Reliance Standard in Philadelphia, Pennsylvania, confirms that interest in identity theft insurance is on the rise as employers realize the disruption data that breaches can cause among their employees. He says his firm has more than 120 employer requests for more robust coverage options for their employees on top of what they already provide, but employer-paid coverage is the fastest growing aspect of the coverage.
"Employers are not only adding some basic coverage to their supplemental offerings, but they are also providing buy-up options that allow employees to buy additional levels of coverage," Ennis says.
Most basic policies begin with restoration and help putting credit and financial accounts back in order after a breach, but employers and employees are adding coverage that includes more proactive protections, including credit monitoring and other services.
Cost is another attraction, Ennis says. Employer-paid basic identity theft insurance is a bargain, when compared to other ancillary benefits. "With the cost being so low, it is particularly important that employers educate their employees in a proactive way about the value of the coverage," he explains.
Agents and brokers play an import-ant role in that education, he says, as well as assisting with the enrollment process. Reliance Standard includes identity theft insurance in its supple-mental benefits enrollment process, simplifying administration for employers and their agents and brokers.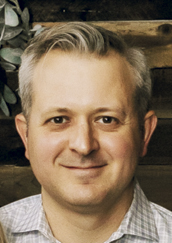 The coverage also gives individuals an important tool, Ennis says. "People usually don't do anything when they see a reported data breach, but identity theft insurance gives them a way to respond.
"When a breach is reported, individuals can freeze their credit accounts, change their passwords and if they haven't already, sign up for identity theft insurance," he concludes.
"People usually don't do anything when they see a reported data breach, but identity theft insurance gives them a way to respond."
—Matthew Ennis
Director, Product, Strategy and Marketing
Reliance Standard
For more information:
Amalgamated Life Insurance Company
www.amalgamatedbenefits.com
Reliance Standard
www.reliancestandard.com
The author
Len Strazewski is a Chicago-based writer, editor and educator specializing in marketing, management and technology topics. In addition to contributing to Rough Notes, he has written on insurance for Business Insurance, Risk & Insurance, the Chicago Tribune and Human Resource Executive, among other publications.