KNOWLEDGE MANAGEMENT
AND THE X GENERATION
Businesses need to safeguard their people investments
with knowledge management
By Judi E. Loomis
---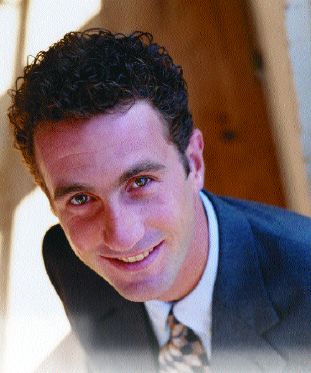 Globally, organizations and their human resource departments are struggling with attracting talented employees. Organizations that are successful in that endeavor then become concerned with retaining the knowledge and experience of those sought-after workers. With a significant number of employees in the workforce today representing Generation X, a growing number of key senior management positions are being filled by the so-called GenXers. Given GenXers' affinity for changing jobs often and holding little loyalty toward any one company, how do organizations retain the knowledge of these bright and energetic employees?
If business owners want to ensure the legacy of their companies, they need to protect their interests by documenting the knowledge of their employees. Too many agencies are watching their investments go down the drain simply because they didn't safeguard their people investments with knowledge management. Employee knowledge without documentation can be the kiss of death to owners and stakeholders.
"The X-Generation is valuable to agency owners because in many cases they look to them to carry on the organization's legacy," says Mike Nader, a partner in the law firm of Baker & Daniels with offices in Indianapolis, Fort Wayne, South Bend, Elkhart, Washington, D.C. and The Peoples Republic of China. "With respect to knowledge management and protecting ones assets, it's important to understand the psyche of the so-called latch-key kids. GenXers are far more willing to take risks and to start their own business than their parents who were loyal 20- and 30-year employees. You never had to worry about them competing against you."
Consider what happens when an employee leaves an agency. If this individual has chosen insurance as a career then this person will probably move on to another agency, or as Nader points out, to start one of his/her own. Not all inside information can remain protected, so some agencies are taking steps to ensure that agency information stays with the agency.
"What is essential to the prosperity of an agency when you bring on the risk-takers, the GenXers, whom the agency trains and helps educate in the business, is to implement a knowledge management tool that will retain their knowledge without challenging their loyalty," says Nader. "While you are harvesting their great ideas you have to be sure that they don't use those ideas against you."
While the phrase "knowledge management" has been around for some time, defining the term can be a complex issue. Knowledge management refers to connecting the intellectual assets within an organization. In practice, this can run the gamut of identifying and mapping information, all the way to determining which process will best enable the flow of relevant knowledge throughout an organization, while protecting it as well.
"If a company has a wealth of knowledge about what it processes and sells, business owners have to find an intelligent way to manage it," says John King, president of Roster Network, an alliance of Indiana professional services firms. "You can't manage what you can't measure, so the key is to first identify what the knowledge is and then implement a way to manage it." King is a firm believer in one style of a knowledge management tool called Position MatrixTM and Management System, and PerformanceWareTM, which enables employers to systemically record employee performance and their knowledge of the business via a proven software system. In this case the Position Matrix also allows employees the flexibility to generate new ideas and make contributions to the company, which gives them a considerable measure of empowerment and appears to be key to retaining the X-Generation employees.
"I was recently involved in a panel discussion regarding this very topic," says Andrea Morgan, freelance writer for TAARReport in Boulder, Colorado. "Employees need to write down exactly what it is they do and if a person does leave, it's a way to retain the knowledge of that person's activities. The GenXers I work with are more than willing to document what they do. The company I currently work for asks us to create a process book on every project we do. That's their way to retain knowledge and I don't think that's too outlandish."
Business owners and managers are predicting some resistance from employees who may feel threatened by the fact that they are sharing knowledge among so many. The common feeling among some may be that they are revealing too much of what they know and that this could lead to their own elimination. John King begs to differ and refers to the empowerment the process gives the employee. "It's just the opposite!" he explains. "As an employee, from whatever generation you may hail, you owe it to our employer and fellow employees to share your knowledge. If you know something that is essential to my well-being, or the company's well-being, and you left the company for whatever reason, you may have prevented someone else from doing his or her job and ultimately you are putting the company at risk."
Many methods of practicing knowledge management have been tried and implemented since the phrase brought widespread attention several years ago, including sophisticated databases, antiquated spreadsheets and even utilizing more simplistic tools such as Microsoft Works and Microsoft Word. It appears that whatever works the best for each individual organization (and that has a lot to do with its size) is an acceptable tool for knowledge management. However, others including many GenXers who entered the industry during the ISO9000 certification rage see a parallel between ISO certification and knowledge management. (ISO--The International Organization for Standardization--is a non-governmental organization established in 1947. ISO is a worldwide federation of national standards bodies from some 130 countries. Certification means that companies have been examined and found to have an effective management system, which is capable of consistent performance. This examination is conducted against a published standard known throughout the world as ISO (International Standard) 9000 series. Tens of thousands of businesses are implementing ISO 9000 which provides a framework for quality management and quality assurance.)
"If a company uses the ISO management system as a tool and applies it to their business and has a real quality mission, you will have a knowledge-based system," says Bill Niedzwiecki, president of CRS Registrars, Inc., a Toledo, Ohio-based firm that provides quality system assessments to a variety of industries. "One of the very first things that needs to be done within an organization is develop your quality policy statement which states the company's goals and objectives. The second issue is to define the authority and responsibility for meeting all those requirements. You also have to have documented work processes so that people not only know what their responsibilities are but they can then define what they have to do, when, and how. Most importantly, a company has to have buy-in from everyone because this is a cultural change."
Of equal importance to collecting company knowledge is the ability to retrieve and communicate it. One method is a hosted intranet system provided by a third party. These new economy Internet companies eliminate the need to build or maintain costly intranet systems and, at the same time, provide employees and management with online services and functions that include: benefits management, employee communications, collaborative tools, research, document sharing, online business services and job postings.
"It's a convenient, Web-based knowledge management system for human resource/employee information such as employee directories and company news as well as department-related data such as marketing and sales information," says Lillian Shapiro, vice president of marketing for vSimplify, a hosted intranet provider based in Stamford, Connecticut. "Particularly in the case of insurance agencies and companies, an intranet is an excellent Web-based system for housing key employee census and profile information as well as generating reports related to benefits management. That same employee profile and census information can be used to do online enrollment and benefits changes through the intranet. Companies interested in a hosted intranet can be up and running within two to four weeks." *
The author
Judi E. Loomis is an award-winning freelance writer and journalist with more than 25 years' experience in the communications industry. Her articles and research have been published worldwide.