Marketing
Building global power
Globex International offers compliance solutions for non-global underwriters
By Elisabeth Boone, CPCU
---
Not so long ago, the international insurance market was the exclusive province of big-name brokers and top carriers with high-powered clients. In recent years, however, advances in technology and growing demand have energized the market with new players among regional brokers and non-global underwriters.
The expanding international market is rich in opportunities for these entities, but they also face some formidable obstacles with respect to regulatory compliance in foreign countries. For help in navigating what can be a minefield of complex rules and requirements, many newer entrants to the global market are turning to Globex International Group.
Globex was established in 1993 by Douglas Fay, a veteran of the international insurance market. It is a multinational insurance, risk management, and employee benefits consulting firm that provides services to its broker partners in the key areas of risk identification and assessment and program design, implementation, and control.
Globex supports 55 North American regional broker partners with a suite of products and services that allow them to expand their international capabilities on behalf of clients through relationships with 300 brokers in 183 countries. Globex partners with insurers around the world that issue local policies on behalf of Globex partner markets. (See "Regional Brokers, Global Power" in the October 2005 issue of Rough Notes.
"As the world has continued to become smaller, more and more insurance companies are seeing the need to address the multinational needs of their clients while gaining a solid grasp of the increasingly complicated regulatory and compliance issues facing the industry worldwide," Fay says.
"In 2005, Globex responded to this development and launched an international underwriting division to support non-global underwriters in their quest to attract and retain multinational clients," he explains. "Building on our brokerage foundation, we established an operation that offers insurers the ability to provide true global services, including the issuance of admitted paper anywhere in the world, while continually educating them on compliance and regulatory issues worldwide. Today we issue hundreds of policies across the globe."
Global services
Called Multinational Underwriting Services (MUS), the division provides independent global underwriting and premium collection services to 13 insurers and several captives based in the United States, Canada, Bermuda, London, and continental Europe. "We're pursuing measured growth in the number of insurer partners we serve to ensure that we can continue to provide high-quality services to them," Fay says. "They come to us because we offer the resources they need to compete with the leading multinational markets."
Over the last several years, the global economy has been affected by a number of significant events; among them are the economic meltdown of 2008, the ongoing European Union financial crisis, the winding down of the wars in Iraq and Afghanistan, and the emergence of China as a consumer-based economy. Economic uncertainty, Fay points out, exerts a powerful influence on the multinational insurance market.
"In my opinion, the two developments that have had the most significant impact on the international marketplace are the economic meltdown, which put the brakes on multinational growth among our broker and insurer clients, and the challenges of regulatory compliance," Fay observes. "For the past several years, compliance has been an increasingly important concern for our clients, and now it's beginning to affect all regions throughout the world. From an underwriting standpoint, being compliant locally is a major issue for both brokers and insurers."
Not all countries have the same motives for imposing compliance requirements on foreign brokers and insurers, Fay points out. "Most governments genuinely do want to ensure that the paper on which local risks are being written is financially sound. At the same time we see other countries whose governments are trying to make money any way they can, and they're imposing taxes and fees in order to generate revenue. Obviously this places a huge burden on both brokers and insurers," he says. "The larger, more developed economies want to ensure that carriers are financially sound, but they are less inclined to be too onerous in imposing taxes and fees because they want to remain competitive in attracting direct investment."
Citing another key development in the complex arena of compliance, Fay says, "Over time, the onus of compliance clearly shifted from the insured to the broker, and now insurers are being held responsible for ensuring that their customers are compliant. This is good for Globex, because the majority of what we do on the underwriting side is educating insurers about how to be compliant and assisting them with compliance solutions."
An additional element in the compliance equation is insurer ratings for financial strength and claims-paying ability. "U.S-based agencies like A.M. Best and Moody's continue to expand their rating capabilities across the globe, but in countries outside the Euro zone, it's more common to rate insurers based on their reputation, longevity, experience with a class of business, relationships with other well-rated carriers, and similar factors," Fay remarks. "Obviously, if an underwriter wants to issue paper in such a country, it must find a way to deal with the rating issue. That may be in the form of security, financial guarantees, or other available vehicles."
Real-time database
Insurers that compete in the international market, Fay explains, need access to a centralized database of rules, regulations, taxes, and fees in all countries around the world. Multinational Underwriting Services maintains a proprietary database that captures all regulatory and insurance tax requirements in real time. MUS also interprets regulations based on its staff members' broad experience in the international market, as well as on information provided by Globex's network of local insurers. For each placement request it receives from an insurer client, the firm implements a cost-effective compliance solution tailored to the specific needs of the placement.
Upon receiving a placement inquiry, the MUS team reviews the information and outlines issues for the underwriter to consider regarding the setup and implementation of an overseas program. Next the team inquires about the underwriter's desire to retain (via fronting) or transfer local risk; program pricing and customer's payment preferences; premium allocations; local values; program terms and conditions, including limits, sub-limits, and deductibles; claims procedures and local companies' responsibilities if any; policy issue preferences, and the role of the local broker if any.
Based on this information, MUS proposes several program alternatives to the underwriter, and the parties agree on terms and conditions.
"Key aspects of the compliance picture are requirements for admitted vs. nonadmitted paper, insurers' financial ratings, and disbursement of collected premiums," Fay explains. "At Globex we provide a platform that allows our clients to become educated on compliance issues on a country-by-country basis. That platform is complemented by proprietary software we developed that enables us and our customers to follow a uniform process in identifying the risk, addressing the compliance issues, establishing the appropriate premium, issuing the policy, issuing a reinsurance agreement, and collecting and disbursing the premium."
In the years since Globex established Multinational Underwriting Services, Fay comments, issues of regulatory compliance have become a dominant force in the international insurance marketplace.
"Back in 2005 when we launched MUS and issued our first fronting program, our challenge was making sure we got the reinsurance agreement signed and the premium collected," he says. "Today there are four or five steps before we get to that stage to make sure that we're addressing all the local regulatory issues."
For more information:
Globex International Group
Web site: www.globexintl.com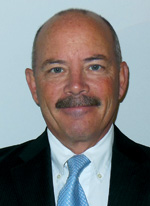 "From an underwriting standpoint, being compliant locally is a major issue for both brokers and insurers."
—Douglas Fay
President,
Globex International Group
---