SPORTS AND RECREATION INSURANCE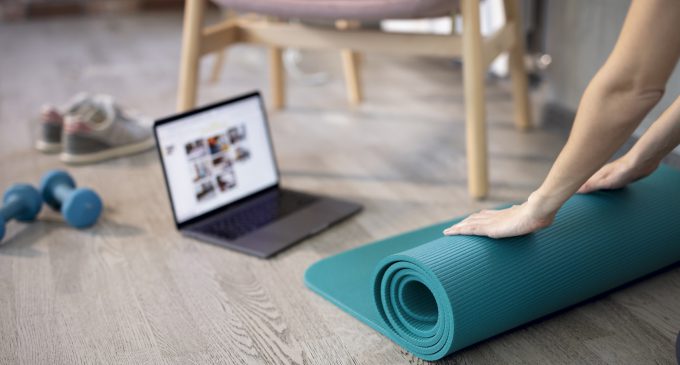 SPORTS AND RECREATION INSURANCE
Exercise is optional; therein lies the risk
By Joseph S. Harrington, CPCU
---
Diet, exercise, and access to healthcare are the three components of physical well-being that are within our control (age and genetics being outside our control). So, as the COVID-19 pandemic swept the world in 2020, food stores and healthcare facilities were among the "essential" enterprises to remain open, although under restricted conditions.
As for sports and leisure activities, they were among the first to be shut down and the last to reopen, and then only slowly and tentatively, as was vividly demonstrated during the highly controlled 2021 Summer Olympics in Tokyo.
As new variants of the coronavirus emerge, causing jitters throughout the world economy, the future of sports and leisure activities has been cast in doubt, with different forms of recreation facing different types of risk and driving the development of insurance coverage to address them.
Event cancellation
One could say that America's pandemic shutdown started in sports, when the National Basketball Association (NBA) suspended its season in March 2020 after a player reported a positive test for COVID-19. From that announcement followed a cascade of cancellations and closings.
Fortunately for the NBA, it had "event cancellation" insurance in place to cover costs and lost revenue from the suspension. So, too, did the National Collegiate Athletic Association (NCAA), which was reimbursed for losses from the cancellation of its popular "March Madness" men's basketball tournament.
We can ask: Would the NBA and NCAA have called off the games entirely if they were not insured? We'll never know, but they may not have the option in the future.
Prior to 2020, event cancellation coverage generally presumed that the exposure was for a single event, or relocation of games from a single venue, due to a natural disaster or some other localized disruption. It was hardly contemplated that coverage could be triggered by a disease outbreak that would shut down non-essential activities across the globe.
Today, there is hardly any line of property or liability insurance where communicable disease exclusions aren't from the effects of an open-ended exposure to uncontrolled pathogens. Anyone seeking such coverage will have to pay a lot more for lower limits of coverage with higher deductibles than they would have two years ago.
Sports interruption
The risk of cancellation and suspension is not limited to big-name, multimillion-dollar sports enterprises. The pandemic has cast a spotlight on the fledgling market for insurance to reimburse amateur athletes for registration fees they, in essence, lose when they cannot participate.
Families can spend up to $10,000 a year to have a youth enrolled in an elite athletic program, but they stand to lose the entire payment if the child cannot participate as planned due to injury, illness, or some other reason outside their control. Refunds are very rare, as teams, leagues, and associations count on fees for their fixed costs of operating.
To address that risk, insurance programs have emerged in recent years to reimburse athletes for a share of their registration fees that corresponds with the time they lose by not participating. Basic coverage is typically limited to injury or illness sustained as a result of participation, but the coverage can be extended to cover any illness or injury that keeps an athlete from participating.
This "interruption" or "refund" insurance is available for purchase by individual households or can be marketed to clubs, leagues, and associations for inclusion in registration fees. In either case, the contemplated exposure was originally for a share of the payments by individuals who get hurt, not the shutdown of an entire league or association. The COVID-19 pandemic will, no doubt, prompt some refinements in the wording and pricing of the coverage.
Gyms looking weak
What do gyms and fitness facilities have in common with bog turtles, Florida panthers, and Oahu tree snails? Like those fauna, gyms are apparently endangered and in need of federal protection.
That is the rationale behind the Gym Mitigation and Survival (GYMS) Act introduced in Congress and considered in deliberations over economic recovery legislation. The measure would authorize the Small Business Administration to make grants to privately owned facilities that primarily provide health or fitness services. Grants would be available for up to $25 million per recipient, who must use the funds for payroll, rent or mortgage, and other ordinary and necessary expenses.
In a June 2021 letter to Congress supporting the bill, 16 groups representing interests in sports and recreation wrote that 20% of the nation's fitness facilities have shut down permanently in the wake of pandemic restrictions, and that "tens of thousands more are at risk."
"Fitness facilities require and deserve specific assistance due to the economic harm they have suffered and the critical role they play in restoring Americans' physical and mental health," the letter added.
As deliberations over the bill progressed, fitness facilities find themselves whip-sawed by the course of COVID-19.
Underwriting and rating fitness
exposures will be all the more challenging if
pandemic conditions lead participants to shift back and forth between in-the-gym and at-home exercise.
Whereas the lockdowns of 2020 triggered a surge in sales of home fitness equipment and virtual fitness sessions, the easing of the pandemic seemed to herald a return to the social atmosphere of in-person exercise—a principal attraction of fitness clubs—only to have members and potential members hesitate once again upon the emergence of the Delta and Omicron variants of the coronavirus.
The persistence of the coronavirus creates a fluctuating risk environment for fitness facilities and professionals. In addition to property coverage for ever more costly equipment, which may or may not be utilized depending on pandemic conditions, gyms are generally expected to carry three forms of liability insurance:
General liability coverage for accidental injury to clients and guests, personal injury to patrons who undress and shower as part of their experience, and liability for loss to patrons' property
Professional liability coverage for injury that results from an error or oversight in providing professional instruction in fitness activities
Accident-medical coverage for routine injuries to members and participants in exercise activities
The nature and extent of these liability exposures changes as one moves from in-person exercise, where participants can be directly observed and assisted, to virtual sessions where participants are less visible to an instructor who is unable to come to their aid.
Underwriting and rating fitness exposures will be all the more challenging if pandemic conditions lead participants to shift back and forth between in-the-gym and at-home exercise. If so, agents and brokers can play a role in monitoring the level of risk, provided enough fitness facilities survive to make the effort worthwhile.
The author
Joseph S. Harrington, CPCU, is an independent business writer specializing in property and casualty insurance coverages and operations. For 21 years, Joe was the communications director for the American Association of Insurance Services (AAIS), a P-C advisory organization. Prior to that, Joe worked in journalism and as a reporter and editor in financial services.