RoughNotes Pro Page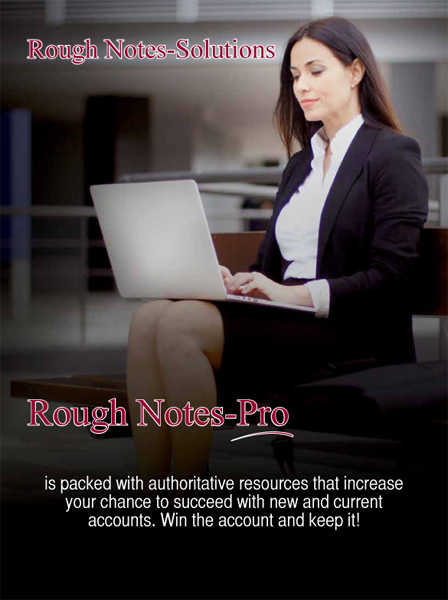 FEATURED  VIDEO
Commercial Lines Risk Evaluation System
(Please view in full screen mode)
RoughNotes-Pro
Included in:
Policy Forms & Manual Analysis (PF&M) —
An essential go-to guide to strengthen your property & casualty expertise on commercial, personal and specialty lines coverages and concepts. Demonstrate your insight to enhance your competency. Use real court case decisions when presenting coverage concerns to new prospects and current clients.
Coverages Applicable —
Learn appropriate coverages quickly and gain traction to remain competitive.
Personal Lines Risk Evaluation System —
A comprehensive checklist of personal lines risk exposures.
Commercial Lines Risk Evaluation System —
A comprehensive checklist for more than 723 classes of business.
In Action —

A
monthly newsletter that will show you ways to turn coverage knowledge into powerful sales opportunities.
 Rough Notes magazine —
The industry's leading insurance agent publication.
The Insurance Marketplace —
Agency professional's number one source to find hard-to-find coverages.
Property and Casualty Insurance By Philip Gordis —
An easy -to-use, quick – reference guide to property and casualty insurance coverages. The indexing and examples put the answers to your basic coverage questions at your fingertips.
Build your business by winning the account and continue to be the competent professional you are and in return your customers get the value of service they deserve.
Valued annual price is $500.00