When the question is coverage the answer is PF& M-Plus.
Because being trusted matters! Access powerful content when you need it the most.
PF&M-Plus (Policy Forms & Manual Analysis) is your essential premiere guide to commercial, personal, and specialty property and casualty coverages and concepts. Updated monthly, this invaluable solution permits subscribers to retrieve over 15,000 total pages of objective authoritative insurance content right at their fingertips instead of relying on the internet to answer touch coverage questions.
Do the same screen shot of the computer with the PF&M-Plus on it. (maybe off to the right?)
Experienced Rough Notes technical and educational content services professionals monitor industry developments and research key topics, so you don't have to. Stay informed and turn to PF&M-Plus for detailed analyses of program changes, new coverage forms, endorsements and much more. Just newly added 13 new specialty lines coverage information that the industry has been waiting to know more about!
PF&M-Plus $ 950.00 First Year
$ 800.00 Annual Renewal
Comprehensive analysis of AAIS, ISO and MSO coverage forms and endorsements. It also contains specialty lines analysis. Underwriting and rating guidance and alternative market discussions are provided along with other important tools. The policy analysis provides easy-to-understand examples of difficult concepts. More than 2,074 court cases to provide insights of the topics discussed. with the quizzes provided this could become your primary training tool.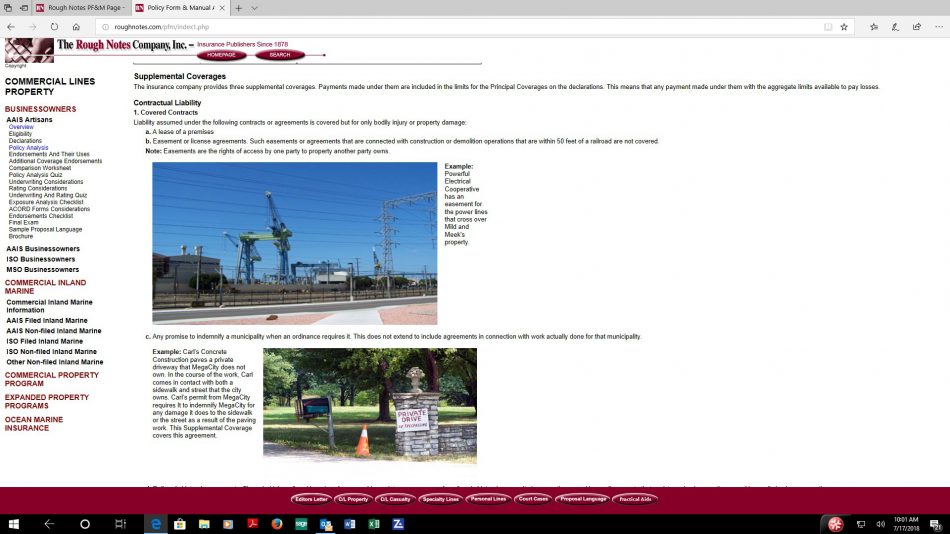 Build your business by winning the account and continue to be the competent professional you are and in return your customers get the value of service they deserve.