Risk Management
Public official liability policies
A plethora of features and exclusions makes policy comparisons essential
By Donald S. Malecki, CPCU
---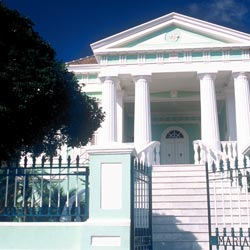 As the number of suits filed against public servants and their entities has grown, so too has the number of exclusions in POL policies.
At one time, it was worth the exercise to compare the wording of public official lability policies for the best possible coverage; but because policies are being prepared today with a growing list of exclusions and limitations, it borders on being an exercise in futility.
A public official liability policy, or a POL policy for short, designed for municipalities and other governmental entities, is similar in concept to the directors and officers liability (D&O) policies purchased by both public and private corporations.
Both the POL and D&O policies insure against wrongful conduct that arises out of the insureds' administration of duties on behalf of the entity they serve. While both policies have their differences, possessing knowledge about the mechanics of the D&O policy is helpful in understanding what the POL policy is supposed to do. The D&O policy's entrance into the market was much earlier than the POL policy, which undoubtedly became available with the erosion of governmental immunity.
This coverage (POL) also is available by endorsement with municipal package policies and is commonly referred to as errors and omissions coverage. It is commonly accompanied by law enforcement, general, and automobile liability coverages. With the formation of municipal pools in the early 1970s, these package policies became especially prevalent and still are in use today.
It would be a mistake to make the assumption that the POL policy is intended strictly for cities and counties, since any number of public organizations can be covered, so long as they are considered to be legal entities. A board, commission or agency must be within the operating budget of a public entity to otherwise qualify as insured.
Unless an insurer otherwise precludes it, those eligible for the POL policy can also include school boards and volunteer organizations, the latter of which probably could also qualify for the nonprofit D&O liability policy.
Early POL policies were broader in scope than they are today. Many of the broader policies readily available years ago no longer exist; the same goes for the insurers that offered them. As the number of suits filed against public servants and their entities has grown, so too has the number of exclusions.
Common features
Despite their differences as nonstandard coverages, POL policies generally are written on a claims-made basis and include the usual features of a claims-made policy. Some exceptions, of course, exist when public official liability coverage provided as part of municipal packages or in relation to municipal pools is provided on an occurrence basis.
When coverage is on a claims-made basis, it is also important to determine the trigger of coverage or, in other words, what activates coverage of the policy. Is it, for example, at the time the claim is made, or when the claim is made and reported during the policy period? Does such notice have to be in writing, at least initially? Some policies require a written demand for money damages as a condition precedent to activating policy coverage. This helps to clarify that the insurer will not cover actions in equity, such as injunctive relief, unless damages also are sought.
The length of any extended reporting period, the cost, and the conditions under which such an extension is permitted also are important considerations. Some policies are vague on these points. They may, for example, state that an extended reporting period will be provided if the policy is canceled or non-renewed, except for nonpayment. What begs the question here is who cancels or non-renews the policy. Some insurers state only when the insurer cancels or non-renews. It is better when such an option is available even when the insured cancels or decides to not renew coverage.
It is also necessary to establish whether the insurer will provide a retroactive date that is earlier than the second policy inception. This point is sometimes overlooked and creates a gap for the named insured and a problem for the producer. If a POL policy expires and is rewritten by another insurer with the inception date being the date of new policy, there will be a gap in coverage, since the new policy will not cover any claims made during the period that originated prior to that policy's retroactive date.
The cost of the policy is likely to be less with a later retroactive date, i.e., at the time of the new policy's inception, since the insurer does not have to honor any claims unless made during the new policy period. And, since municipalities are interested in the lowest bidder, they commonly select the coverage without realizing the gap that is created. What needs to be done here is to either purchase an extended reporting period on the expiring policy, or request that the retroactive date be set at the inception of the first POL policy purchased by this governmental entity, some years earlier.
Another important feature of some POL policies (also found in many D&O policies) is commonly referred to as the "notice of circumstance" provision. Many variations to this provision exist. A preferable one states that, if during the policy period, or any applicable extended reporting period, the public entity becomes aware of any circumstance that may reasonably be expected to give rise to a claim against the insured for a wrongful act committed on or after the retroactive date and before expiration of the policy, any claim subsequently made against the insured because of the wrongful act is to be treated as a claim first made and reported to the insurer that provided coverage at the time notice was given, regardless of when the claim arises.
The POL policies that contain this kind of provision usually require written notice to the insurer of the circumstance within the policy period or extended reporting period.
Another variation, which is not as broad as the preceding one, requires that the insured receive oral or written notice of the intent to sue before the notice of circumstance is activated. The prior, broader provision requires only that the insured be aware of a circumstance that might lead to a claim or suit.
Then, too, some POL policies require notice of circumstance that may result in a claim, but that do not offer any protection if that circumstance materializes into any full-blown claim. A tell-tale sign might be where the policy makes the statement that notice of a circumstance that may result in a claim or suit is not notice of a claim. Following notice of a circumstance here, the insurer could endorse a renewal to exclude that exposure, leaving the insured without coverage if a claim is subsequently made.
The standard CGL policy of ISO written on a claims-made basis makes a similar statement in the condition titled "Duties in the Event of Occurrence, Offense, Claim or Suit." It states there that notice of an "occurrence" or offense is not notice of a claim.
This notice of circumstance provision is not widely understood among policyholders and insurers. There was a situation some years ago where it was not until the insurer was taken to court that the claims person first learned about the mechanics of his company's notice of circumstance provision. The claims person denied coverage based on late notice, not realizing that the insured did provide documentation that amounted to a notice of circumstance.
Insureds protected
One of the distinctive features of the POL policy is that the entity itself is an insured. This is unlike the D&O liability policy where entity coverage, to the extent it is available, is limited to actions involving securities violations.
Thus, if a claim or suit is made against an entity for its vicarious liability under a POL policy, the insurer is obligated to defend and pay damages on the entity's behalf, assuming coverage is not otherwise excluded and even though such claim is also made against an individual insured.
Not all POL policies, however, can be counted on to provide entity coverage. An actual case in point is Lorain County Board of Commissioners, et al., v. United States Fire Insurance Co., 610 N.E. 2d 1061 (Ohio App. 9 Dist. 1992). The board alone was sued but the individual board members were not. While the board was named as an insured, its coverage was limited solely to the extent it was required or permitted by law to indemnify its directors, officers or trustees.
This was the same result in the case of Yazoo County, MS v. International Surplus Lines Ins. Co., 616 F. Supp. 153 (D.C. Miss. 1985). Both the county and its port commission were without protection as insureds under a POL policy in a civil rights action.
To avoid this kind of a surprise, one needs to note first whether the entity is an insured in the provision that defines who insureds are, and then refer to the insuring agreement to determine the extent to which the insurer will pay on behalf of such insured.
Employees are generally included as insureds. Persons who perform services as volunteers, however, may require the issuance of an endorsement, unless they are listed as insureds. While on this subject, the POL also could be considered for volunteer fire-fighting departments, as well as private fire companies.
All the effort of making sure proper coverage is in place can be foiled by the numerous exclusions being added to the POL policies. Many insurers have the "knee-jerk" reaction of adding an exclusion every time a large claim is made against them or some other insurer that is a reported court case.
Decision-making factors
When all else fails in trying decide which POL policy should be accepted by the named insured, a nonscientific approach one might utilize is to compare the insurers based on the following factors, to the extent they are appropriate: timeliness of policy issuance; willingness to provide additional limits; financial stability (Best's Ratings); experience in writing these policies; and frequency in attempting to bail out of coverage and reasons.
There are other factors. But the last is very telling simply by looking at court decisions. One insurer, not named here, appears quite frequently in court cases. This may take reading the cases to see if they are justified, but the sheer number of cases makes this insurer suspect.
As mentioned in this column many times, there is no perfect policy. It is a matter of balancing one's priorities, which can be very trying with insurance coverages, in general, and POL policies specifically. *
The author
Donald S. Malecki, CPCU, has 45 years in the insurance and risk management consulting business. During his career he was a supervising casualty underwriter for a large Eastern insurer, as well as a broker. He currently is a principal of Malecki Deimling Nielander & Associates L.L.C., an insurance, risk, and management consulting business headquartered in Erlanger, Kentucky.