HELPING EMPLOYEES WITH HOSPITAL INDEMNITY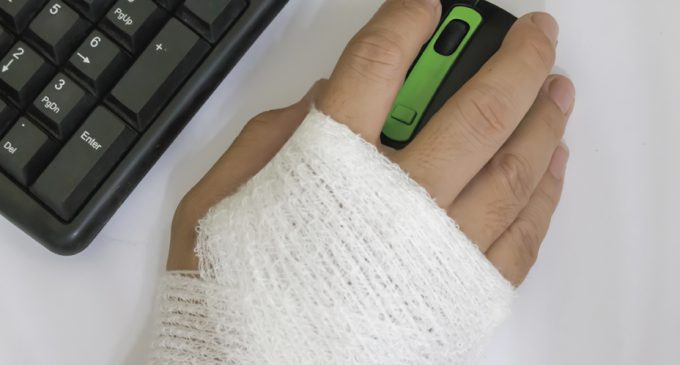 Voluntary benefit insurers are providing myriad new options, including some designed to help workers short on cash pay for unexpected medical costs
In the struggle to contain health care costs, employers are raising employee deductibles, co-pays and premium contributions, but what's good for employer costs may not be good for their employees, who bear more of the expense.
Not only are employees paying more out of their pockets for care, but when they need hospital care and urgent treatment that may be covered by their major medical benefits, employees also may be burdened with ancillary costs, such as transportation to healthcare providers, housing for family members who travel to be near patients, and other uncovered expenses.
According to a 2016 Kaiser Family Foundation study, 26% of adults under 65 reported a problem or an inability to pay medical bills and about two-thirds of those said the problems were the result of a short-term medical expense, such as a hospital stay or an emergency room visit.
Voluntary benefit insurers, however, are providing some new options that can help workers short on cash pay for unexpected medical costs, and they're expanding benefits with myriad other options. And employee participation in voluntary programs is increasing from about 10% before the passage of the Affordable Care Act to more than 25% today—a financial opportunity for agents and brokers seeking to increase revenue.
Hospital indemnity insurance has been available for decades, says Mike Fish, head of group benefits product and strategy at The Hartford, but it's now evolving as both employer and employee need change.
The traditional hospital indemnity insurance pays a daily cash benefit for short-term hospital stays, but new plans are covering more health-related issues with more optional coverage to suit employee family needs.
"Employers have a continuous need to hold down their expenses and that has driven many of their health plan changes. In addition to the higher deductible plans, they have been carving out other medical expenses and passing more back to employees," Fish says. "As healthcare costs continue to rise and consumers increasingly have higher deductibles and out-of-pocket maximums, hospital indemnity helps to defray some expenses not covered by primary health insurance, addressing a financial pain point for consumers."
"As healthcare costs continue to rise and consumers increasingly have higher deductibles and out-of-pocket maximums, hospital indemnity helps to defray some expenses not covered by primary health insurance, addressing a financial pain point for consumers."

—Mike Fish
Head of Group Benefits Product and Strategy
The Hartford
Meanwhile, he adds, workforce needs have been changing. "The demographics of employee groups are changing, and as Millennial workers are entering their 30s, they are encountering a broader range of needs related to their healthcare."
Many do not have the ready cash to pay the new deductibles and meet their co-pays, and they also have other costs, including travel to receive care at centers of excellence, travel expenses for family members, and even pet care expenses while they are incapacitated.
Designed to complement critical illness and accident insurance to cover out-of-pocket expenses, The Hartford's hospital indemnity product provides a cash benefit for hospital stays due to certain illnesses or injuries. Benefits can be used for medical expenses, including insurance deductibles, as well as everyday costs such as housekeeping, the insurer says. Employees and their covered dependents are paid a set benefit amount depending on the type and length of hospital stay.
Hospital indemnity plans from The Hartford can be compatible with Health Savings Accounts and also provide more optional benefits, including medical-related travel, and child or pet care while in the hospital. Optional
experiencing a resurgence, Lehman says. "Regardless of any new legislation, voluntary benefits are not going away. They will be more important than ever to fill in gaps in health coverage that may be created by a changing environment."
The company recommends online enrollment, supported by strong in-person communication by agents and brokers, and also adapts to an employer's enrollment preferences. The Standard provides agents, brokers, and their employers decision support tools, including a series of online videos that allow employees to identify models for their own financial situation and match optional services with their special needs, Lehman says.
Transamerica, in Cedar Rapids, Iowa, is working with hospitals and provider-owned health plans to increase employee use by paying higher benefits for receiving treatment within the network. The insurer recently introduced a hospital indemnity policy designed specifically for hospital systems and provider-owned health plans. These programs are distributed through a network of employee benefit brokers, consultants, and advisors.
Its new Provider Select supplemental policies pay double cash benefits when employees receive hospital care at a treatment center designated by the employer. The program is designed for national and regional hospital systems, provider-owned health plans, and employers looking to reduce medical plan premiums and help their employees better manage their out-of-pocket medical costs by using preferred treatment centers, provider networks, and Accountable Care Organizations.
"Transamerica recognizes that health and wealth are linked," says  John Stanley, vice president and managing director for employee benefits. "When people are hospitalized, sometimes their finances face a tough recovery. Transamerica Provider Select offers twice the cash benefits for hospital care at employer-designated facilities, to help people when hospital care is needed."
Stanley says the new products can have an impact on other employee benefits, including retirement plans, by obviating the need for expensive hardship loans from defined contribution retirement savings. "When employees are confronted with unexpected medical costs, one of their recourses is to take a loan from their retirement plan, which undermines the long-term strength of their retirement benefits."
This hospital indemnity policy allows employees to use any hospital they choose for treatment, but the cash benefit is doubled when they use a hospital on the employer's designated list. The new policy is not limited to hospital and health industry employers and can also be used by any employer with strong provider network relationships.
"Hospital employees may have special appreciation for these policies because some hospitals already offer employee discounts for treatment at the employer's facility. Using the employer's designated treatment center can lower medical care costs for both the employee and the health plan," Stanley notes. "In addition, with the growth in Accountable Care Organizations and narrow networks, Transamerica Provider Select provides an incentive to drive care to facilities that offer high quality care along with wise spending."
By Len Strazewski
For more information:
Aflac
www.aflac.com
The Hartford
www.thehartford.com
Standard Insurance Company
www.standard.com
Transamerica
www.transamerica.com