A LOOK AT THE ARCHITECTS AND ENGINEERS PROFESSIONAL LIABILITY INSURANCE MARKET
A hard market brings price increases and higher deductibles
By Lori Widmer
There isn't a line of business that wasn't impacted in 2020. The overall insurance market, which was soft for many years, finally succumbed to the times. In its place, a hard market like no other has emerged.
According to a market survey by Ames & Gough, claims severity continued its upward climb in 2020, contributing to an increase in premium rates, most of which were raised by up to 5%. Insurers polled in the survey revealed that claims were increasing in certain project areas, such as residential and infrastructure.
Until 2020, capacity and competition were in ample supply in the architects and engineers (A&E) professional liability market. "Although many A&E firms experienced favorable rates in 2020, given the abundance of insurer capacity and competition, most insurers saw upticks in claims severity and expenses," says Brett C. Gough, chief operating officer and partner at Ames & Gough. "Our recent survey found 80% of professional liability insurers now seeking rate increases, ranging from low single digits to more than 10%."
It was a wish many insurers had that, in hindsight, Mike Smith says, may not have been a good idea. "For years, insurers would say 'I wish there was a hard market.' In hindsight, that probably wasn't a good idea," says Smith, principal and CEO of Axis Insurance Services.
Still, the hard market may usher in some corrections. The excess and surplus (E&S) lines market, Smith says, had gone through a bit of a morphing over the years that he believes the hard market may correct and "get back to being an excess and surplus lines market. If you go way back to Lloyd's of London, they wrote [business] that no one else would. Their policies weren't as broad and they had exclusions, and we saw those markets come close to admitted products over the last 10 years."
That's already starting to correct, says Smith, who has seen pricing increases, higher deductibles, and even coinsurance becoming the norm.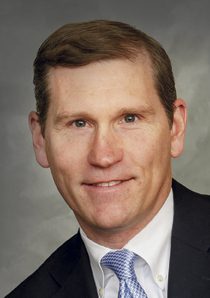 Competition and innovation?
However, as the market hardens, competition drops off. That's created an interesting dichotomy within the space. "There is definitely movement in the marketplace," says Robert Kenney, area senior vice president, executive lines at Risk Placement Services. "There is some relatively new capacity that has entered the market in the past twelve months. But there are also markets that are just being so much more selective and that is creating some opportunity out there."
From an E&S standpoint, there are some players exiting the market. "Some of these markets are reevaluating it,"says Smith, who says that some insurers threshold or are significantly managing their limits.
That's not to say coverage isn't available. Kenney says that those accounts with good claims history are still considered a "low to moderate hazard. Those accounts seem to be consistently written with the standard markets."
Even new products are showing up amid the ever-tightening market. Gough says he's seen Aspen Insurance drop a contractual defense protection policy, which provides contractual indemnification, including duty to defend. "This exposure wasn't insurable under professional liability (PL) policies," Gough says.
Another product he's seen emerge: Berkley Design Professional's retired design professionals excess policy, which addresses the PL needs of retired professionals.
However, some areas of focus are proving to be difficult to cover. "What we're seeing are firms that are engaged in services that are considered to be higher risk, particularly structural engineers or geotechnical engineers, and that have some claims that are less desirable to insurers," says Kenney. Also, firms that have been involved with residential design, and in particular, condominium design, for the past few years are seeing fewer options including higher premiums and deductibles, he adds.
Claims
That's because claims have continued to increase in severity, putting pressure on availability and rates. "What we're beginning to see now are firms that check both the boxes where they have had some claims activity and they're engaged in these higher risks. As a result, they're starting to have difficulty getting higher limits," says Kenney. "We're seeing some higher limit requirements on larger projects, $5 million to $10 million requirements." These are requirements that firms have struggled to meet or, in some cases, have caused firms to turn down jobs, Kenney adds.
Gough says that trend will probably continue. "A leading professional liability insurer identified three areas of concern with emerging claim trends—rising claims in New York and New Jersey; apartment project claims; and higher claims frequency and severity on residential projects, especially in parts of Florida and Texas," he says.
The reason: According to Gough, "roughly 45% of insurers surveyed reported paying claim settlements between $1 million to $5 million; 25% paid a claim of $5 million or more, and 10% made payouts of $10 million to $20 million."
And those claims totals are climbing. "Professional liability insurers participating in our recent annual survey expressed concerns about the increase in claim severity," says Gough. "Among disciplines, architects and civil engineers had the highest claim frequency, followed by structural and mechanical engineers. Meanwhile, in terms of project types, residential and infrastructure remain problematic."
Claims he's seen: "… breakdowns in firms' quality assurance/quality control (QA/QC) procedures and technical errors. They can be traced to the lack of qualified staff and employees working remotely. The latter has affected work quality and communications."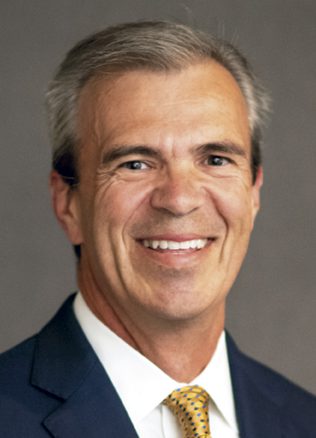 Emerging risk: Cyber
As a whole, the A&E market is not seeing many cyber claims, even related to the remote work environment, but it's just a matter of time, say the experts. "We don't have a client that we don't recommend cyber to," says Smith. "Some people buy kicking and screaming until they have a ransom." Smith handled two ransom claims in a month and a half—"one for $7 million and one for $5 million. That shuts people down."
It's not that cyber liability isn't part of an E&O product, says Kenney, but it isn't necessarily enough. Firms do get some protection with the incorporated cyber component, but he's seen little demand for stand-alone cyber liability insurance from design professionals.
That's a problem, he says. "The cyber coverage that's included in an E&O policy is typically not nearly as broad as what insureds can get with a stand-alone cyber policy."
Kenney adds: "Because the A&E industry has not been hit very hard with cyber liability claims, insureds are not paying enough attention to mitigating their risk for cyber exposures. But they should pay attention, because it's only a matter of time before cyberattacks impact the A&E market."
And yet some have seen claims. "In the past year, A&E firms have been severely impacted by cyber liability claims," says Gough. "It is amazing that once the pandemic hit, businesses quickly shifted their workforce to a remote platform. Unfortunately, this tested A&E firms' security infrastructure and became a leading claim driver for cybercrime."
Gough says that means that A&E firms should be strengthening security
and putting measures in place to help mitigate any cyberattacks. Those moves, he says, are also becoming necessary to meet underwriting requirements.
Advice for agents and brokers
As the hard market continues, expect more scrutiny on renewals and applications. Smith says in this difficult market, selling A&E liability is tough enough without agents having the background in the space.
"You have to be specialized in it. It's a technical business. People need to know who you are," he says. "There are so many exclusions on these policies. If you don't know what you're looking at, you're putting both your client and your company at risk."
If agents and brokers have that specialization, there's still plenty to do. "Be proactive and start the process early," says Gough. "Brokers and agents should prepare clients by discussing current market conditions." Knowing that insurers are looking for 25% to 35% rate increases, and knowing that cyber will be on their minds and in their examination of the business, he says, helps clients be better prepared from a risk standpoint.
When in doubt, Kenney says that looking to the right partner can help. "For those agents who are a little uncomfortable placing an E&O product, it's the wholesale market-place that can deliver to them the expertise they need, the markets they need, and the services they need."
For more information:
Ames & Gough
www.amesgough.com
Axis Insurance Services
www.axisins.com
Risk Placement Services
www.rpsins.com
The author
Lori Widmer is a Philadelphia-based writer and editor who specializes in insurance and risk management.