A NEW LOOK AT LIFE INSURANCE
Improved tech and underwriting help support growing demand among Millennials, others
By Len Strazewski
Agents and brokers ready to return to the group and individual life insurance business may find a whole new market out there, according to new industry research. The COVID-19 pandemic and more than half a million deaths in the United States have changed the way employers and individuals see the traditional coverage and how they may shop for new policies.
The latest industry research indicates more interest than ever from Millennials in traditional term life insurance and new products that expand coverage with financial features. For example, Greenwald Research, a Washington, D.C.-based consumer research group, recently released survey research describing how Millennials have respond-ed to the COVID-19 pandemic with renewed interest in life insurance.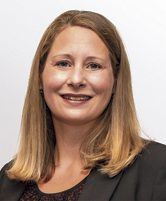 The survey reveals that personal well-being and family health and safety amid the pandemic have driven Millennials to explore life insurance options, says Chief Executive Officer Lisa Greenwald. The trend is consistent with the growth and aging of the Millennial generation.
"Millennials aren't kids anymore," she says. The generation has moved into a new phase during which their working life, parenthood and homeownership has taken prominence. "They are focusing on more traditional needs," she explains, "and entering a place where life insurance is necessary."
The survey, which polled a representative sample of Millennial consumers aged 24 to 39 who are either married or have dependent children and have a household income of at least $50,000, indicates that Millennials have responded to the economic pressures to the pandemic with changes in their financial management habits.
Among the most significant changes, about 26% of Millennials have set aside savings or started an emergency fund. However, about 15% have had to decrease the amount they put into their retirement plan. About 36% have not made any changes to their financial situation.
COVID-19 has also driven them to think more about life insurance, with concerns for their families' health and safety as well as their own being the primary reason for this marked shift in priorities, Greenwald says.
The survey also indicates:
Eight in 10 Millennials believe "people like me" need life insurance
Less than half of Millennials know how much life insurance coverage they need
Seven in 10 Millennials want insurance and investment options and expertise from insurance carriers
Seven in 10 Millennials want their insurance carriers to have insurance expertise while also offering a variety of insurance and investment options
Millennials value both online and in-person policy shopping
"The global COVID-19 pandemic has radically changed each generation's outlook on both their physical and financial health and well-being—especially Millennials," Greenwald notes. "The end of 2020 provided a great opportunity to connect with them to get insight into how they've been reevaluating their priorities and how the pandemic has shifted their attitudes toward life insurance in particular. Our findings were immensely valuable for insurance providers, as they aim to help Millennials prepare for their future."
Though sad in general for people who feel their economic status is uncertain, the news is good for agents and brokers.
The survey also indicated that while their customers are using more online services to research products, they don't want to do everything online. They want research and information from trusted advisors who can point them to the products that meet their needs. "They want to talk to someone. But they will do a lot more research about their own needs and be more knowledgeable when they meet with their agents and brokers," Greenwald says.
She recommends that insurance marketers use more education as a marketing tool, responding to the concerns of their customers.
In addition to life insurance, the survey indicates new interest in disability insurance and long-term care insurance. "People are looking at ways to replace their monthly paycheck if a disaster strikes," she says.
Other industry research reveals that the stay-at-home movement during the pandemic has led individuals and their employers to more online tools for researching and purchasing life insurance.
Matt Essick, chief marketing officer of San Diego, California-based Ensight, a cloud-based sales acceleration platform for life, long-term care and annuities, tracks use of its agent digital sales meeting software. His firm's analytics point to a recent 155% increase in life insurance virtual sales meetings, reflecting the rapid growth in agent and consumer interest in new, hybrid ways of purchasing life insurance.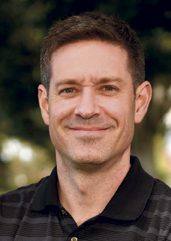 The increase was not a surprise, but rather a confirmation of a rising trend in life insurance sales and marketing, he notes. As the COVID-19pandemic increased awareness of the need for life insurance and related products, consumers and life agents and brokers have been seeking more and better marketing technology.
Life insurance sales had stagnated for several years until the pandemic stimulated interest. Now the industry needs a better sales experience, he says.
"There has been a growing need to digitally transform the life insurance sales experience," he says. "In the property/casualty insurance business, you can get a quote online in five or six clicks. In the life, long-term care and annuities insurance business, the products are much more complicated, involving financial data and more complex customization.
"We need to make it easier for Millennial financial professionals to explain life insurance in an engaging, visual and interactive manner, which is also the expectation of today's consumers," Essick adds.
To sell the insurance products, producers need a more modern sales experience, he continues, to take advantage of market growth. Agents and brokers also need a better flow of information to market the diverse product base, including term life, permanent life and indexed universal life which demand a broader body of information.
"With better technological enablement, we will get a much higher number of insurance professionals feeling comfortable selling these products," he says.
Today's market research confirms the growth and the potential:
U.S. life insurance application activity continues a pattern of record-breaking growth in April with Year-to-Date (YTD) activity up 10.2%, slightly exceeding last month's YTD growth and setting a new high for any month on record
Year-over-Year (YOY) activity in April 2021 was up over April 2020 by 10.7%, continuing strong growth in 2021. While the YOY comparison is affected by a drop in April 2020 activity due to COVID, when comparing results for prior years, April 2021 activity is still higher than April 2019 by 6.7% and higher than April 2018 by 5.1%
All age groups experienced YOY growth for the second straight month. Ages 71 and older saw the highest YOY gain in the month of April, reversing a 12-month trend during which this age group previously had the lowest YOY growth (April 2020 – March 2021). Ages 0-30 grew by 15.4%, ages 31-50 by 6.1%, ages 51-60 by 10.4%, ages 61-70 by 15.0% and ages 71 and older grew by 20.4%
Two trends continue to affect the growth, Essick says. COVID has created more recognition of the importance of life insurance, which opens opportunities for insurance marketers to meet the needs of the population. Also, longevity risk is changing, as people are living longer and perceive the need for a broader range of life insurance-related products and benefits, such as long-term care and supplementary retirement income.
Electronic applications are also up as more customers apply and receive policies online. For the period from April 2019 to April 2020, research reports an increase of about 20% for electronic submissions and 52% for deliveries.
Juliane Kowalski, senior vice president, group benefits at MetLife in New York has watched how the group life insurance business has also evolved in the past year.
"Life insurance has always been a critical component of employers' benefit plans, along with health insurance and retirement benefits. As a result of the pandemic there has been an increased awareness of life insurance and how it is a critical component of financial wellness. Recent research from LIMRA and Life Happens found nearly one third of consumers say COVID-19 has made it more likely they will purchase life insurance within the next twelve months," she says.
MetLife's 2021 U.S. Employee Benefit Trends Study found the pandemic has left workers feeling more concerned about safety and protection. Employees want more from workplace benefits and programs. The report indicates that 72% of employees say that the safety and protection of themselves and their family is more important now than ever before, and 51% of employees say that employers should play a greater role in the safety and protection of employees and their families.
In response, employers are providing more opportunity for employees to increase their supplemental benefits.
"In most instances, employers who provide their employees MetLife group life insurance already offer robust plan designs with a basic level of life insurance and the option to purchase enough supplemental life coverage," Kowalski says.
"The increased consumer awareness as a result of the pandemic provides an opportunity for employers to reinforce the existing value of the benefits they already provide to employees through ongoing education and communication, which we know is equally as critical as offering the benefit itself," she adds. "Our group life insurance plans provide the opportunity for employees to enroll for additional coverage annually during their open enrollment period or following a qualifying life event."
The firm's supplemental life insurance plans also provide additional supplemental services, she adds. Employees have access to digital estate planning services, for example, which are integral to financial wellness and preparedness, she says.
"In addition, we continue to believe the greatest evolution with regards to life insurance is simplified underwriting," Kowalski explains. "Employees expect real-time coverage decisions and desire to minimize invasive paramedical exams, or physician assessments. Our digital health underwriting provides up to 80% of decisions immediately, which is integral to ensuring those adding this critical coverage complete the process.
"We have always taken a consultative approach with employers to customize enrollment materials and enrollment campaigns that resonate with employees, and this has continued full force through the pandemic with a focus on the financial well-being of employees and their families," she says.
For more information:
Ensight
www.ensightcloud.com
Greenwald Research
www.greenwaldresearch.com
MetLife
www.metlife.com
The author
Len Strazewski is a Chicago-based writer, editor and educator specializing in marketing, management and technology topics. In addition to contributing to Rough Notes, he has written on insurance for Business Insurance, Risk & Insurance, the Chicago Tribune, and Human Resource Executive, among other publications.