The value of earning an Associate in General Insurance designation
In our last installment on designations, we tackled the CIC. This time around, we'll hear from some young professionals who have earned the AINS designation. So grab your scooter and buckle up—I'm aware that scooters don't have seat belts, and that the title says "not a scooter."
Associate in General Insurance
The Associate in General Insurance (AINS) is offered by The Institutes and provides students comprehensive knowledge of insurance principles, practices, policies, and coverages; the optional electives allow for focus on areas
relevant to one's professional goals.
Originally called the Certificate in General Insurance, the name AINS comes from when the courses were renamed INS 21, INS 22 and INS 23 in 1969. Shorthand for insurance, "INS" quickly became synonymous with the program. When an ethics course requirement was added and the program officially became one of The Institutes' Associate programs, the "A" was added to the front of the designation name.
The program consists of three courses—AINS 21: Property and Liability Insurance Principles, AINS 22: Personal Insurance and AINS 23: Commercial Insurance. Either of the latter two can be substituted with a listed elective. The Institutes suggests a completion time of four to seven weeks for each segment.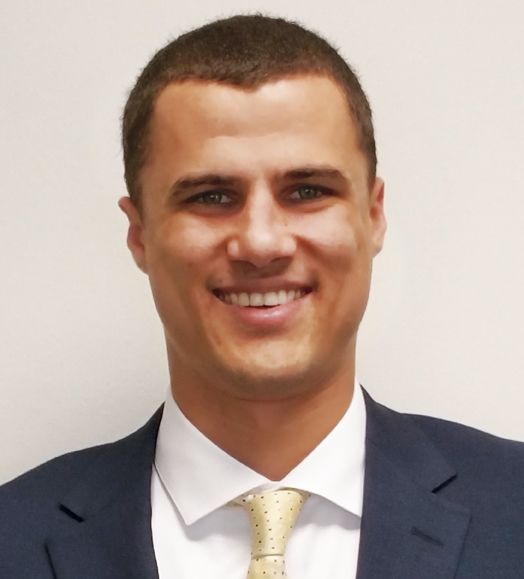 "I began taking the three required courses in November of 2015 and finished in August of 2016, for a total of about 10 months," says Logan McLain, AINS, associate client company manager at Hartford Steam Boiler (HSB). "I found that one of the most helpful things was, upon completing your first course, immediately schedule your proctored exam for the next one. It forces you to continue studying versus putting it on the back burner. A little additional effort and momentum goes a long way."
McLain began his insurance career as a business development analyst. "While I held that role, HSB sponsored an AINS designation course to bolster my industry knowledge," he says. "In October of 2017, through hard work and continued pursuit of trade expertise, I was promoted to client company manager. The AINS designation played an integral part in my further understanding of basic elements of the insurance industry that were applicable to both my specific segment and current/future roles."
Ken Mitts, AINS, a commercial lines account representative at Ross & Yerger Insurance, began taking courses for his designation in April of 2015, completing the first one in June and the second one in April of 2016.
"I achieved my AINS designation in October of 2016 after passing
CPCU 520: Insurance Operations," Mitts says. "Thankfully, The Institutes allowed me to substitute CPCU 520 for AINS 22: Personal Insurance, which not only allowed me to focus on my desired niche, commercial insurance, but also allowed me to gain a head start toward earning my Chartered Property Casualty Underwriter (CPCU) designation, which I plan to complete by the end of the 2018 calendar year."
Mitts began his career at Ross & Yerger Insurance as a logistics specialist in the administrative department. He earned a promotion to logistics coordinator before moving to the commercial lines department as a technical assistant in the energy division, prior to his current role.
According to Jenna Zalud, AINS, a personal lines underwriter at Burns & Wilcox, "There are different paths you can take to make sure you get the most out of the program. That was great for me since I was able to focus on personal lines, which helped with my current position. I was also able to choose an elective from the ASLI (Associate in Surplus Lines) designation program, since I am in the E&S wholesale market."
Zalud began working as a life insurance agent during her final semester of college. She ventured into the property/casualty underwriting side and started as a commercial lines assistant underwriter before transitioning to her current role in personal lines. Like Mitts, Zalud has a head start on earning another designation.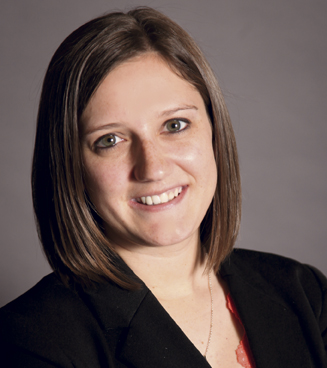 As for taking the AINS courses?
"The overall process was similar to taking an online college course," McLain says. "There were modules and study programs available online that coincided with physical materials and reviews; flashcards and study manuals assisted with the practice exams. You could purchase either just the online version, a physical copy, or both—depending on your specific style of learning—and take the exams at your leisure."
"In the beginning of the program, I was very nervous and overwhelmed by the extent of knowledge I was expected to retain," says Mitts. "As I began to work my way through the material and take full advantage of the various teaching tools that The Institutes offered, I quickly developed confidence in my ability to retain the information and then was instantly gratified by scoring well on the practice exams. Passing my first course gave me a great feeling of accomplishment and taught me that earning this designation was going to be manageable."
When it came to meeting the financial obligations, the young professionals' employers provided support.
"Not only did Hartford Steam Boiler pay for all of my exams, they also paid for the course material," says McLain. "Check with your HR department; if your company is anything like HSB/Munich Re, they will often pay you for each course you pass, and also a lump sum for achieving the designation."
Adds Zalud: "Burns & Wilcox always encourages and promotes furthering our insurance knowledge and earning designations; they cover all expenses for the class and testing. Merit awards are given for achieving certain designations. Our parent company, H.W. Kaufman Group, has created the Kaufman Institute specifically for training and educational purposes. They give us quick access to The Institutes and Kaplan Financial for designations."
"Ross & Yerger provides a wide array of assistance when it comes to employees aspiring to better themselves and the organization through continuing education and acquiring designations," says Mitts. "They provide financial support by bearing the costs of course materials as well as exam fees. Ross & Yerger affords every employee one complete course annually. For employees who choose to complete multiple courses within a calendar year, Ross & Yerger will even offer to share some of the cost.
"In addition to financial support toward the cost of materials and exams, Ross & Yerger offers monetary awards upon the successful completion of certain courses," he adds. "Another luxury that we're able to take advantage of is paid time off, not only to take the actual exam but also a half day off prior to the exam for preparation. On top of all that, we have the added benefit of being able to be counseled and advised by seasoned colleagues who have already completed many of the various insurance designations."
Logically, value has been found in their AINS designations as the young professionals progress in their careers.
"The designation was paramount in the early stages of my growth," says McLain. "Having no prior insurance industry knowledge when joining a 150-year-old company, the knowledge I obtained from the modules and courses was incredibly important for the foundation of my career. I successfully leveraged the knowledge with three years of hard work and patience into a promotion to a client-facing role."
"Having the AINS designation shows commitment to my career and gives me more credibility in my position," adds Zalud. "It provides value from both a company and agent perspective. Being in the younger generation of insurance professionals, the more knowledge I show I have, the more respect I earn."

"Completing my AINS designation has helped me understand the basic concepts and terminology that I find myself dealing with as a commercial insurance professional on a daily basis," says Mitts. "Successfully achieving my designation helped me create a solid foundation of knowledge that has served me well throughout my journey to achieve a CPCU designation in the future."
Still questioning the value of earning your AINS designation?
"Strongly and enthusiastically, I would advise every new insurance professional to consider pursuing the Associate in General Insurance designation," says Mitts. "Earning the AINS designation is a great way to set yourself apart, and it shows your employer that you are driven to develop the knowledge needed to add value to your organization. Successfully completing the designation will create a firm foundation on which you can build a successful career."
"It's a great overview of general insurance principles," adds Zalud. "Even if you have been in the industry a few years, it's a great refresher along with new information. It will push you toward your next designation."
"The insurance industry is one of the oldest industries in modern business, dating back to the 1600s," says McLain. "There is nothing that can replace time and experience. It's important to tap into all the resources available to you to further your career, both personally and professionally, and designations are one of the more reliable ways to go about that. Learning something new will never hurt you; it will only further prepare you for any situation you're put into."
For more information:
The Institutes
www.theinstitutes.org
By Christopher W. Cook