Young professionals share the value of their CIC designations
In the opening installment of this series, we gave an overview ofthe organizations that offer designationsand how they can be beneficial to youngprofessionals. This month we're going to hear from young professionals as theyshare their experiences in earning their CIC—who remembers what this stands for from the last issue? It's definitely not chocolate ice cream.
Certified Insurance Counselor
There's the answer to my previously asked question. Here's a quick recap of the CIC designation so you don't haveto dig out your November issue of Rough Notes.
The National Alliance for Insurance Education & Research's CIC program was created in 1969 and focuses on property/casualty insurance. There are seven courses to select from—Personal Lines, Commercial Casualty, Commercial Property, Life & Health, Agency Management, Commercial Multiline, and Insurance Company Operations. The designation can be achieved by passing the exams for five courses within five years of completion of the first course.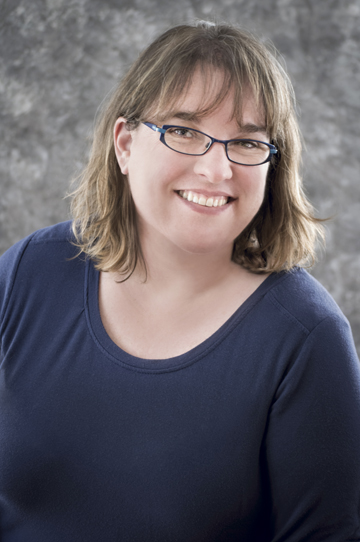 While that equals one course a year, some agents prefer a quicker approach.
Justin M. Smith, CIC, an agent at Hummel Winters Insurance in Milan, Indiana, started his first course in June 2011 and completed the program in 14 months.
"Completing the designation in a short time frame was a larger undertaking than I expected, but it was well worth the effort," Smith says. "Take the courses at your own pace, and don't get discouraged. At the time, the program was only offered as classroom training; now they have online options available to avoid travel time and hotel expenses, making it even more convenient."
The online option is an added bonus for those in rural settings.
"We live in Northern Michigan, and there aren't a lot of in-person classes offered super close to us," says Ashley Whitney, CIC, president of Harbor/Brenn Insurance Agency in Petoskey. "My agency covers all of the costs associated with the designation, registration and travel expenses. Even more than just covering the cost, my dad (from whom Ashley took over the president role in 2016) pushed me in the right direction to continue gaining knowledge for my career."
Like Smith, Whitney also completed the program in under two years. Smith's agency—consisting of nine employees—also assisted during his designation courses.
"The time away from the office was challenging with a staff our size; however, my co-workers always made sure to have someone available to assist my clients while I was away," says Smith. "I was reimbursed for my hotel expenses, and the agency paid the up-front registration fees for the program. They understood this wasn't only an investment in me, but in the agency as a whole.
"Thankfully, one of our carriers offers a reimbursement program to the agency for learning expenses. Don't be afraid to reach out to your carrier reps to see what they offer. Also look into scholarship programs available through The National Alliance."
Adam Stolly, CIC, an agent at Lima, Ohio-based Stolly Insurance Group—a five-generation family agency founded in 1904—began his CIC courses in 2008 and completed the designation in 2010.
"One of our agency's core values is education," Stolly says. "The tuition, along with any over-and-above expense—within reason—was paid for. Upon completion and passing an exam, the agency rewarded me with a $100 bonus. An additional $100 is offered once the official designation is obtained. The CIC has five exams, so I was rewarded with $600 total.
"The program suited me very well. I had a young family at the time and did not want to spend a lot of time away from them. The on-site CIC program had a lecture-style format for two and a half days with the essay exam at the end. I appreciated how compact and straightforward it was."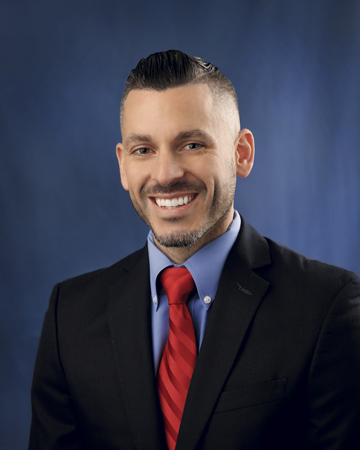 Lessons learned
"My background in the agency wason the personal lines side, so the com-mercial lines pieces of the CIC programwere very eye-opening and very challenging in a good way," Whitney says. "The Agency Management course was fantastic; operations of an insurance agency really sparked my interest and certainly helped direct me where I am in this agency.
"One of the best things about the courses, especially being in a classroomenvironment, is meeting and talkingwith other agents who are going through similar things as you are. You can ask questions, get feedback, update your procedures and operations, and learn about different exposures as much from the people sitting next to you as you can from the instructor."
Smith agrees with the value of the education provided by the program.
"There are countless times each year where I come across coverage or claims scenarios similar to those my instructors described during my courses," Smith says. "Sometimes I may not remember the exact example, but I can go back into my notes and workbooks to review. These have proved to be great reference materials even now.
"The true takeaway from the classes was that they taught me to dig deeper and challenge coverages, claims, and underwriting decisions if need be. Often things can be interpreted differently. I now have the tools and skill set to effectively perform my services to the level my clients deserve, because the CIC designation has provided me a greater level of understanding of the insurance products I sell."
Aside from the educational aspect, the CIC designation offers other benefits for young professionals.
"Having my CIC designation has given me confidence, and the sense of achievement has really contributed to the way I approach my work as a professional," says Stolly.
"When you are in the day-to-day routine of the job, you learn about the carriers you represent, the policies they offer, and the automation system; you get a good feel for what the status quo is in your agency," explains Whitney. "The CIC designation expands beyond that. It's learning and improving operations, learning about niche commercial markets, expanding into other areas like pollution, cyber or EPL, and doing the things that take your agency above and beyond the average to make the client experience better.
"From a career standpoint for me, it has propelled me into the president's role. Yes, it's a family-owned agency and my dad introduced me as his successor by the time I was 12, but I have other family members who work at the agency who aren't in management and don't have the desire for it, and that is very different for me, primarily because of having gone through CIC."
"The designation sets me apart from other agents in my area," says Smith. "Unlike many of my peers in the industry, I do not have a college degree. This program provided specific training in my field, related to what I see on a daily basis with my clients. It helps make me more marketable as an employee and has boosted my confidence, especially when I was a new producer.
"Clients and prospects see the designation on my business cards, my website, and my email signature, consistently reminding them of my dedication to continue learning in my field of expertise. I am no longer just a salesperson; instead I am a valued partner for my client."
Advice
Are you still debating whether the CIC designation is right for you?
"Have a plan," Stolly says. "I have seen co-workers dabble in designations to 'test the waters,' and it rarely works. When I decided to go for my CIC, I had a two-year plan with the classes and locations mapped out. It is extremely easy to drift off course when the destination is unknown."
"People contemplating the CIC may be a little concerned about the testing piece associated with it," adds Whitney. "They're not easy; you definitely have to spend the time studying, taking notes and reviewing. But it's absolutely worth it. If you want to expand your knowledge, this is one of the best places to do it.
"A nice benefit of having a CIC is the James K. Ruble Seminars that you are able to attend after receiving your designation," she adds. "The graduate seminars can also fulfill the CIC update requirements. You have to do an update of some kind once a year; I generally get most of the CE I need for my state license through my CIC updates."
"The required annual CIC update keeps me sharp and engaged in the marketplace," adds Stolly.
Annual update requirements can also be used toward earning a different designation; Smith began working toward his CRM (Certified Risk Manager) designation in 2016.
While designations have several benefits, there is no reason to jump in the deep end from the get-go.
"Use the first year or so of your career learning the fundamentals to build your foundation," says Smith. "Once you feel comfortable, I would highly recommend taking the next step and attending the CIC program. This program will set you apart from your competition and win you more business."
It sounds like you should earn your Certified Insurance Counselor designation; afterward you can treat yourself to some chocolate ice cream. We'll tackle another designation in our next installment. Until next time.
For more information:
The National Alliance for Insurance Education & Research
www.scic.com
By Christopher W. Cook