Survey results offer benchmark information about agency-carrier connectivity investments, barriers and outlook
Customer retention, new business production and better customer experience are the top three business drivers that independent agency professionals cited for their investments in agency-carrier connectivity. "Independent agents operate in a challenging and ever-changing business environment," explains Karen Pauli, principal at Strategy Meets Action (SMA). "Successful agents recognize that, in order to succeed, they need to make the best possible use of agency-carrier connectivity."
Who and what
The survey by SMA, an independent strategic advisory firm serving the insurance industry, took place earlier this year and was promoted by Rough Notes magazine to its readers. Some 325 agency professionals took part. Most responses came from agency owners, principals and presidents (33%); producers and agents (16%); and agency management (15%).
Agency volume representation for survey-takers largely tracked that of the broader agency system, with 29% of respondents reporting agency revenue below $1 million; 28% between $1 million and $5 million; 23% between $5 million and $25 million; 11% between $25 million and $100 million; and 9% over $100 million.
Nearly half (46%) of agency participants represented personal lines when answering the survey questions; 27% represented small commercial lines; 22.5% addressed middle market commercial; and the rest spoke to large commercial, specialty, E&S and other business.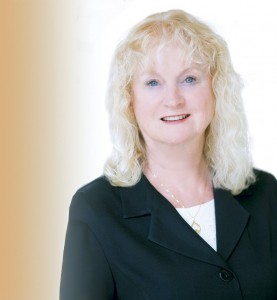 Self-assessment
Describing their company's approach to agency-carrier connectivity, 6% of respondents said they were a market leader, making significant investments in new and emerging business and technology capabilities. Roughly half (52%) described their firms as mainstreamers, investing at the pace of competition. Just over three in ten said they were movers—staying one step behind the market leaders, but one step ahead of the mainstreamers, with moderately high investments. The balance called themselves "non-technology investors" and are, as Pauli says, "imperiled."
She believes that the 37% of agencies that are either movers or market leaders will outpace the rest of the market and capture an increasing share of chosen markets. "It could be difficult for others to catch them," Pauli adds. She encourages "mainstreamers" to change their automation investment strategies immediately if they want to meet their goals of retaining customers and growing their business. "Improving customer experience should be a primary objective," she notes.
Business drivers
Keeping customers (61%)—and keeping them happy (42%)—were top agency-carrier connectivity investment business drivers, as was new business production (48%). Revenue growth was cited nearly half again as much by smaller agencies (43%) as by the entire group of respondents (31%).
"Smaller agencies appear to be operating in more of a defensive mode than the general agency population, although most agencies exhibit this trait," Pauli explains. "Retention, new business, improving customer experience and revenue growth were more important for agencies under $1 million in revenue than they were for larger firms." She says this defensive position is so strong that profitability (41%) is taking a back seat—even more so for smaller agencies (33%).
Survey findings show that "cost and expense reduction" is not a significant driver of investment. "This is particularly true among the smaller agencies," Pauli notes, "and that's positive." On a negative note, respondents, regardless of size, are slow to acknowledge—or at least cite broadly (6%) as a business driver for connectivity investment—that there is disruption and new competition in the market that they will need to address.
Status check
In general, respondents express satisfaction with the current state of interface. Between 3% and 6% of agency professionals taking part in the survey said agency-carrier connectivity needs were being met "beyond expectations." In personal lines, between 33% and 40% of respondents said connectivity needs are being met. For commercial lines, the range is 15% to 26%.
"Survey responses show there clearly is room for improvement," Pauli says, "and that's especially true in commercial lines." Roughly 31% of respondents said commercial lines upload/real-time connectivity needs are not being met, compared to 17% who offered the same response for personal lines. Download responses were better, with 23% of those surveyed saying personal lines download failed to meet needs and 8% saying personal lines download needs were unmet.
Portal connectivity results largely mirrored those of download, with 21% of respondents saying commercial portal connectivity needs were unmet and 10% saying needs were unmet for personal lines. Portals handle everything from general communication and product information to quoting, inquiry, service functions and more. Connectivity can be handled through the agency management system or can require agency staff to log on directly to a carrier portal.
"Given the fact that personal lines led the way in connectivity, it's no surprise that satisfaction is higher there," Pauli notes. "Still, survey results show a need for continued attention and emphasis on personal lines connectivity, as well as commercial."
Tech investments
For personal lines, agency professionals say their top automation investments are in real-time upload/quote (47%), e-signature capabilities (44%), connecting to comparative raters (40%) and accepting policy download (39%). Similar focus exists in commercial, where real-time upload/quote (52%), accepting policy download (46%) and e-signature capabilities (37%) were joined by agency management system upgrades (43%) to round out the top four.
"Despite the fact that agents say keeping customers is their top priority, much of the investment is around new client acquisition," Pauli notes. "Agencies, regardless of which side of the house they're on, still have not circled around to technology adoption for customer retention."
She points out that, on the commercial lines side, the role of the agency management system is clearly important. "Upgrading or acquiring an entirely new system will positively align with real-time upload and quoting, accepting policy download, and other investment focus areas," Pauli says.
Investment barriers
Agencies identified areas that kept them from investing in technology to drive better agency-carrier connectivity. Top areas include conflicting priorities (55%), lack of IT resources (41%), and past bad experiences in general (31%).
"To address conflicting priorities, agency leaders must be very clear about their firm's focus and devote resources accordingly," Pauli notes. "Technology is rapidly evolving and maturing, and technology adoption is well past the tipping point for future success. I believe it makes sense for agencies with prior bad agency-carrier connectivity experiences to try again."
She adds, "A positive note—except, perhaps, for those who responded this way—is that only about 5% of those who took part in the survey see no business need to invest in agency-carrier technology."
Implementation barriers
According to Pauli, implementation barriers are largely internal. "It's safe to say they're within the control of agency owners and principals," she explains. "In other words, if change is wanted, change can happen."
Specific barriers survey respondents cited include: "workflow challenges" (44%), "training staff to keep up with changes" (30%), "limited resources" (29%),and "less-than-adequate solutions available in the marketplace (28%)." Related to the last item, and drawing response from 18% of survey participants, was "no new options from vendors."
"Those agencies citing 'less than adequate solutions available' and 'no new options from vendors' should probably cast a wider net when it comes to technology research," Pauli notes. "Collaborating with agency associations, vendors and others on technology that is working can be an important strategy."
Next steps
The SMA survey asked agency professionals to share thoughts on where agency-carrier connectivity is heading. Asked where the industry will be in the adoption of connectivity in 2020, assuming no legal constraints, the majority of respondents expect a "new path, new set of solutions, or new market entries that provide alternatives to traditional real-time, upload, comparative rater and/or download."
"Agencies without a current plan to transform their environment and operation through technology that connects them with insurers, customers and prospects have a short window to change before the game does," Pauli asserts. "The number one barrier, conflicting priorities, must be dispatched immediately to hit adoption goals by 2020."
She says the number two barrier, lack of IT resources, "also must be eliminated, through stronger partnership with management system vendors and alternative IT sourcing strategies, perhaps to include educational institution relationships and internships."
For more information:
Strategy Meets Action
www.strategymeetsaction.com
By Dave Willis, CPIA