AGENCY OF THE MONTH
AN INTERNATIONAL POWERHOUSE
Florida agency operates in all 50 states and more than 80 countries
By Dennis H. Pillsbury
"We're a new old company," says Jim McCue, chief operating officer of NSI Insurance Group. That's how he describes how the Florida-based agency has changed since Oscar Seikaly, chief executive officer, purchased 100% of the firm in 2016. "NSI was founded in 1958," Jim explains, "but we have done many things over the past four years to build on our historic legacy and become an important international player."
Oscar, who joined the agency in 1990, eventually became a partner and then bought out the founder, who was retiring. He points out, "Our global footprint makes us unique in the middle market. We operate in all 50 states and more than 80 countries from one office here in Miami Lakes. This is made possible by our high-tech electronic capabilities that allow us to do everything for our clients online.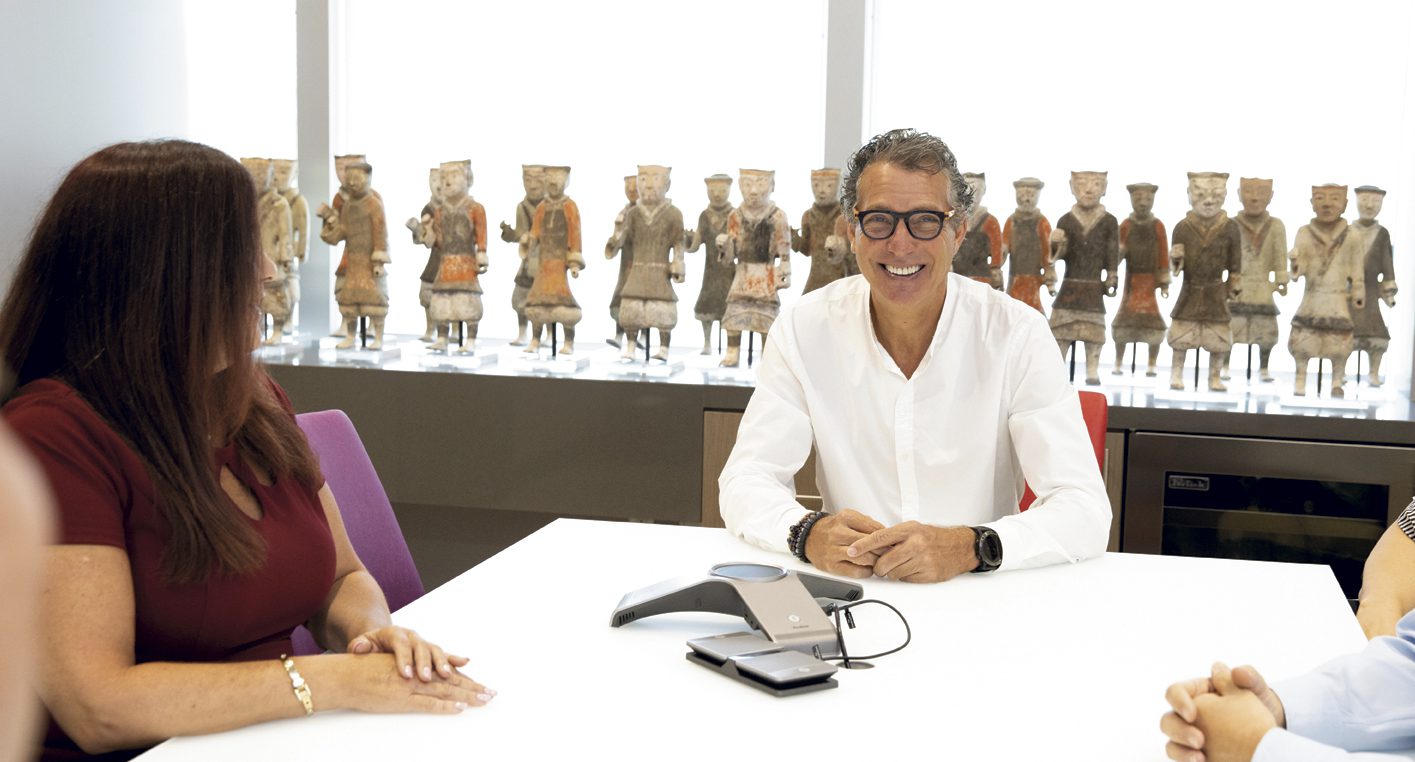 "It certainly helps that we live in a community that reflects the international nature of what we do," he adds. "Miami is a very popular international hub, a growing region, and a place that attracts a lot of wealthy people. It's also home to most of the major cruise lines, which we support with insurance services. A lot of our international contacts have come from our relationships with the cruise lines and, while that business has been adversely impacted by the COVID-19 pandemic, we continue to work with them through this crisis."
Another key factor helps drive NSI Insurance Group's success. "We are highly diversified," Oscar says. "We don't have a single industry that dominates our business. We're active in hospitality, manufacturing, distribution, commercial real estate, construction, financial institutions and advisory services, to name a handful of our key markets. And I'm proud to add that we work with the most successful companies in their respective industries.
"Our niche is not a particular industry, but quality companies," he adds. "We focus on working with the quality firms in every category. Because of that, even though our customers were impacted by the pandemic, we are continuing to grow. Since the start of the pandemic, we've added seven people to our 80-person staff. That's been possible because we don't have any single client that represents more than 2% of our total revenues."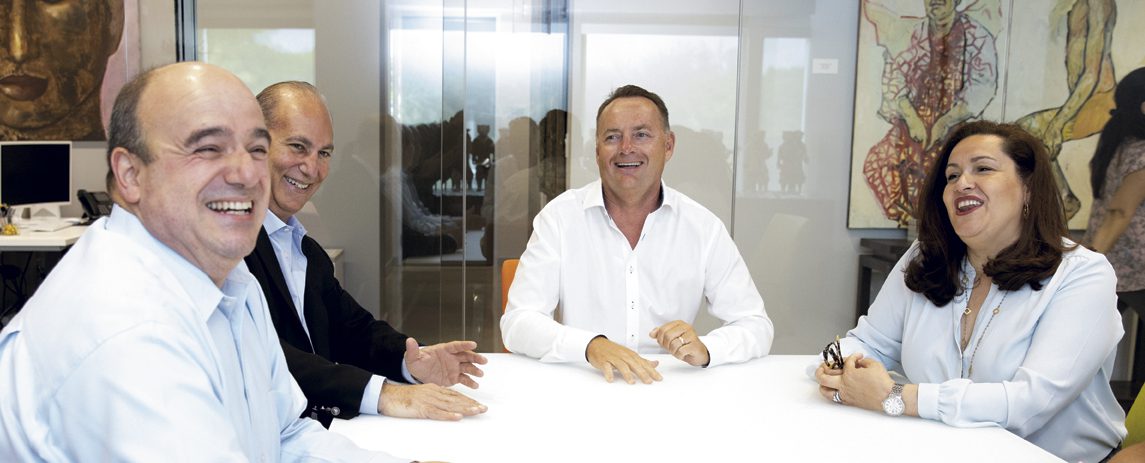 A new old agency
Diving deeper on the "new old company" descriptor, Jim shares how the agency has added to its historic legacy in the past few years. "For starters, we've added two more offices in Florida—one in Boca Raton and the other in Fort Lauderdale," he notes. "We've also built up our leadership team by adding a number of people with differing backgrounds, several of whom came from large firms.
"They've brought with them a lot of technical knowledge from their experience at those larger firms that we can bring to the middle market," Jim adds.
"But most important," he says, "we continue to offer the flexibility of an entrepreneurial firm. That's something that's attractive to both our people and the clients we represent. We are able to move quickly in response to new insurance needs, and we encourage our people to try new ideas that could result in better service to our clients."
It doesn't hurt that agency team members speak seven different languages—fluently. "That, of course, makes it much easier to transact business with our international clients," Jim notes. Also, NSI Group is a member of Assurex Global, which has leading agency and broker partners around the world that can step in whenever there are situations that require local representation.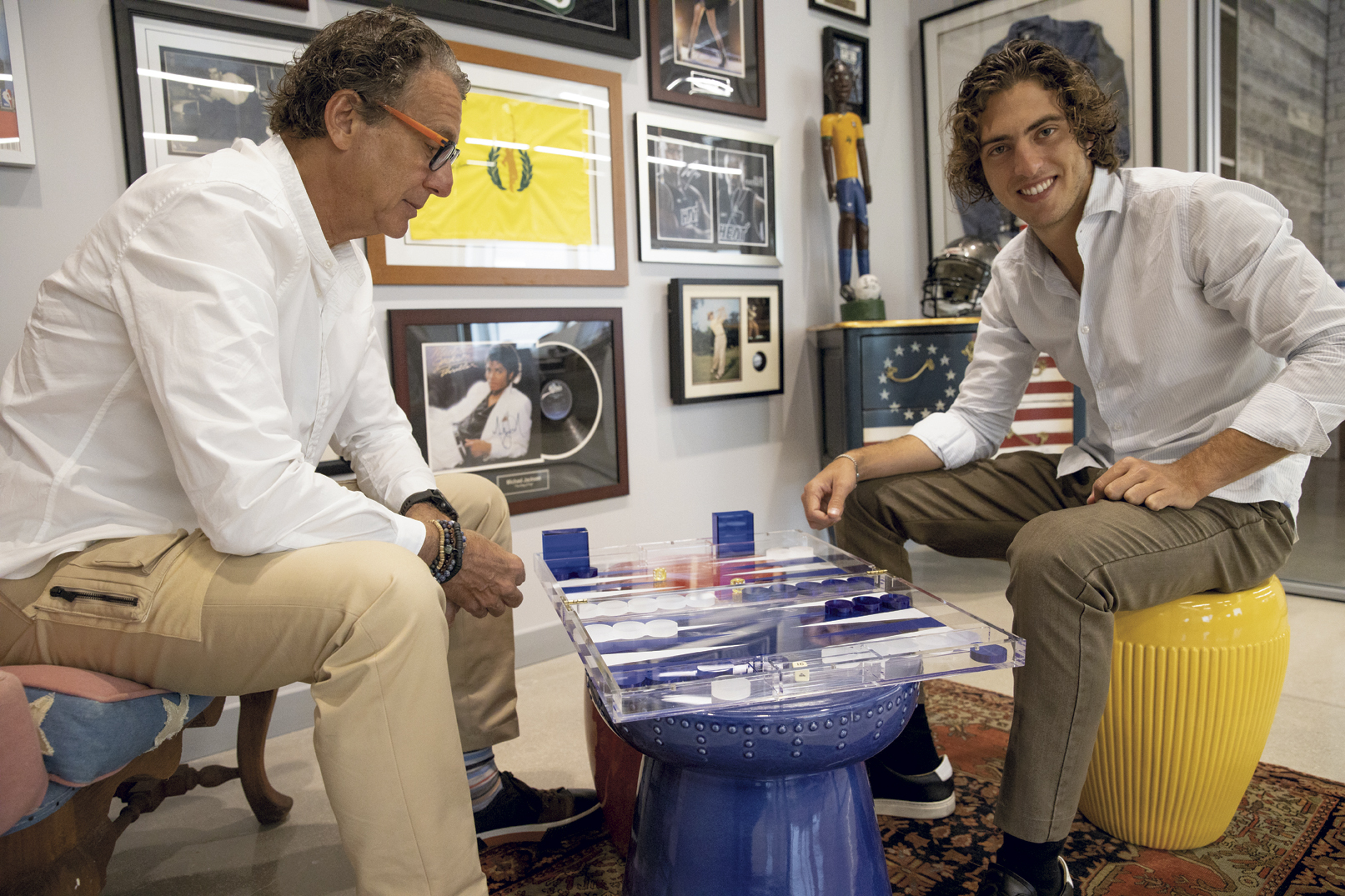 From Florida to the world
This international reach was one of the reasons that NSI Insurance Group Senior Vice President Brian Samberg sold his firm to NSI and joined the NSI management team. "I was writing primarily in South Florida," Brian explains. "As part of my agency, I had a nice private client segment, but I couldn't assist these customers with their needs outside of Florida. Joining NSI gave me the opportunity to provide coverage to these people throughout the world. Prior to signing on, I was constrained by my geographical reach.
"NSI lets me better serve my exist-ing private clients by insuring their homes and businesses in other states and countries," Brian points out, "but more important to me is the fact that NSI treats its people and customers consistently with great care. I built my career on treating people well. I was able to come here and continue to offer the same personal touch.
"That was a big part of the attract-ion for me," he adds. "Despite their size and reach, the agency continues to provide that personal touch, albeit electronically in most cases. They've really adopted a service platform that uses technology as a tool to provide strong, intimate service to clients across the globe."
Jim says that NSI has "developed a systematic way to bring in new talent. We're focused on developing the future of our company and have spent a lot of time and money on that. Our focus is on finding and hiring smart young people and offering them an opportunity to truly be part of the decision-making right from the start."
One of the young people attracted to the firm was Oscar's son, Freddy Seikaly. He had started a career in a real estate private equity firm and was building that into an attractive future when he was approached to join the firm. "Of course, I knew the owner," Freddy quips. "But what really got me excited was the speed of growth at the agency.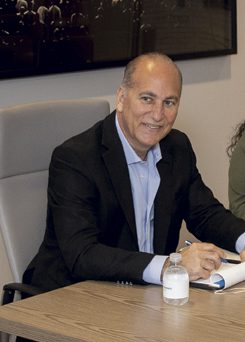 "The agency felt like a start-up," he adds, "even though it was more than 60 years old. And then I found out that, even as one of the new associates, I would lead our digital marketing efforts. The agency also offers sales training on a weekly basis."
Brian adds his own take on the environment. "It's a very attractive place to work," he says, noting that "team members have a voice."
"The office is an open environment," Jim says. "It's an exciting workplace, physically. The office truly reflects what we do. We have beautiful artwork throughout the facility that reflects the international flavor of our business."
"A lot of the people we bring on board to work here are referred to us through close relationships we have with business owners and personal lines clients," Oscar says. "We aren't looking to recycle people from the industry, but rather find people from our contacts within the many business organizations and groups to which we belong.
"We meet regularly with these groups of successful business professionals, and ask for recommendations," he adds. "Sometimes we hire their children. We look for education and a good business background. We also have a ready source of talent at Florida State University, which offers a strong risk management program."
Giving back
"We are social capitalists," Oscar says. "Among our most important goals is our desire to support our clients, our community, our insurance companies, and our employees. We start out by treating our employees extremely well in terms of salary and benefits, and we are diligent about seeking their input into the workings of the agency. We do that because it's the right thing to do, but also because happy employees are more likely to do a great job for our clients and the insurance companies we represent.
"Our ultimate goal is not money or success," he notes, "but rather it's to do a great job for the client. If we do that well, money and success will eventually follow."
An outgrowth of that is the agency's support of charitable endeavors. "We support a number of charitable groups that are important to our clients and our employees," Oscar says. "We want to support those groups that our people and customers care about. I'm proud of the fact that we are socially conscious and involved in improving the environment and society as a whole." The groups supported run the gamut from socially- oriented nonprofits to arts and culture organizations.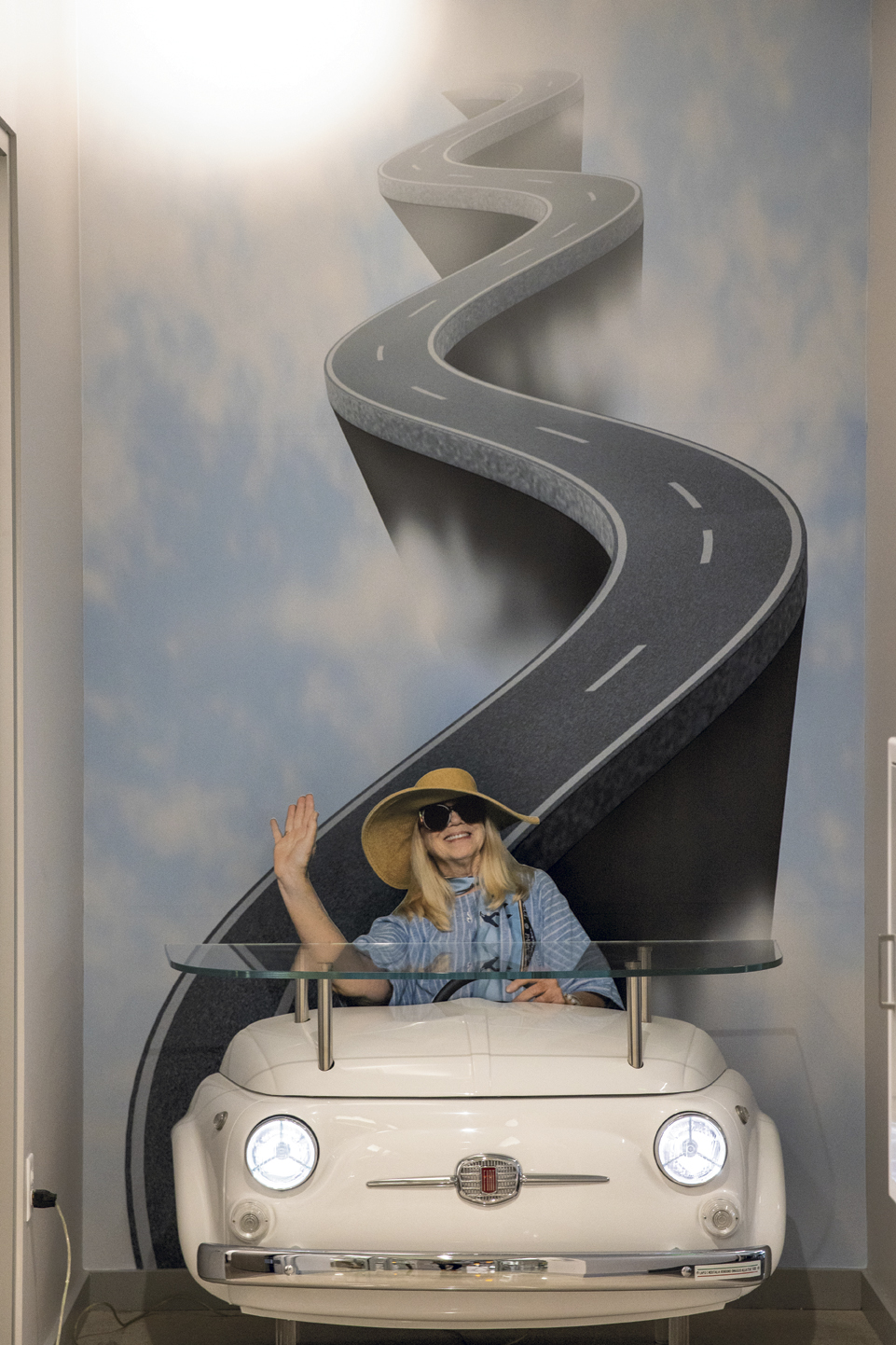 The future
"We have just scratched the surface," Jim says. "In the last four years, we grew 77%, but that's just a start. We've brought in a lot of young people to help us create a diverse, multigenerational agency and management team. They are encouraged to identify new opportunities that will help us become even more successful in the future."
Oscar adds, "Our younger employees really understand the business environment of today, especially in the area of electronic communication. We were one of the first agencies to go paperless, and it's really paid off. But for this younger generation, that is not even a consideration. Paperless communication has been a way of life for them—it's a given, and certainly not something they had to adopt kicking and screaming like us older folks."
The agency has almost exactly a 50/50 split between personal and commercial, with personal lines divided between middle market and private client business.
"All of our clients lead us to the next opportunities," Oscar says. "That's why we're going to continue to grow even more rapidly. When you think about how we grew, it shows the way. Many of our private clients owned businesses that we learned how to insure.
"That's one of the reasons we're so diversified," he adds. "They own yachts, so we learned how to insure yachts. And because we have relationships around the world, our type of synergistic growth can happen anywhere, and we're in a great position to take advantage of it. That's one of the reasons that, even when there were economic downturns, we've never had a layoff. We were always able to identify the opportunities for growth, even in troubled times. And we are nimble enough and entrepreneurial enough to do that in the future."
Rough Notes is proud to recognize NSI Insurance Group as our Agency of the Month for answering every time opportunity knocks.
The author
Dennis Pillsbury is a Virginia-based freelance insurance writer.