Socially responsible agencies and insurers take pride in achieving B Corporation status
By Elisabeth Boone, CPCU
 In today's business world, the letter B is gaining recognition and acclaim, as increasing numbers of firms are striving to achieve Certified B Corporation™ status. The designation marks their wholehearted commitment to environmental and social responsibility and to the well-being of employees and customers. Among these firms—more than 1,800 exist and the number is growing—are names like Ben & Jerry's, Patagonia, Etsy, Kickstarter, and Burt's Bees.
If you've never heard of B Corporations, you're likely wondering what they are, what they do, who originated the concept and, perhaps most of all, how the concept relates to firms in the independent agency channel. (Note: Certified B Corporations are similar to, but not the same as, Benefit Corporations.)
Ten years ago, three long-time friends, Jay Coen Gilbert, Bart Houlahan and Andrew Kassoy, co-founded B Lab, which they describe as "a nonprofit organization that serves a global movement of people using business as a force for good.™" Their vision is that one day all companies will compete to be not only the best in the world but also the Best for the World.® A keystone of the B Corp initiative is the B Corp Declaration of Interdependence, which appears on page 76.
B Impact Assessment
The co-founders and their team created the B Impact Assessment by synthesizing the best practices in socially responsible business from the book Values-Driven Business: How to Change the World, Make Money, and Have Fun by Ben Cohen and Mal Warwick; Betsy Power's work with Natural Capital Institute; and the small-company version of the Global Reporting Initiative reporting standards.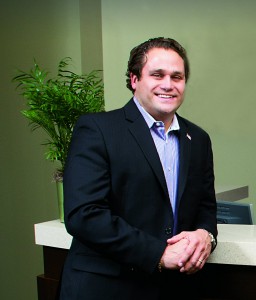 The B Impact Assessment is a free online tool that allows a business to "Measure What Matters" by responding to a series of questions about its current social and environmental impact.
The questions are targeted to the company's size, sector, and geography. The three-step assessment can be either a 30-minute exercise that provides a quick snapshot, or a full-impact report that takes two to three hours tocomplete.
Let's meet an independent agency/risk consulting firm and a specialty insurer that have achieved certified B Corporation status and find out what they've learned in the process of obtaining certification and implementing their improvement plans.
RiskSOURCE® Clark-Theders, West Chester, Ohio
The name of this firm may be familiar to readers of Rough Notes
as our 2011 Agency of the Year. The agency was established in 1977 by Rick Theders and is now run by his son, Jonathan, who serves as CEO.
"We first became aware of the B Corp concept about four years ago when one of our customers brought it to our attention," Jonathan says. "At the time there were only two B Corps in the state of Ohio, and one was Ingage Partners, an IT and management consulting company. Knowing that since 2007 we had been involved in community outreach efforts, the principals of Ingage told us we should definitely get involved with B Lab."
He adds, "After learning more from them we took the assessment, and we barely passed. Out of a possible 200 points we scored 82, and 80 was the score required for certification. We did score high on employee impact; in fact, we recently received an award for being among the top 10 B Corps in the nation in that category. We initially scored lower on environmental impact; we recycle all of our paper, but our building was built in 1987 so it isn't constructed of environmentally friendly materials.
"What I loved about the assessment process," Jonathan notes, "was that it really made us think about our impact on the environment and society. We had to change our bylaws to state that, in addition to shareholders, we also would consider what's right for society and the environment.
"We didn't necessarily have to make huge changes or spend vast amounts of money to maintain our B Corp status," he continues. "For example, we had been buying traditional cleaning products without thinking about them being toxic for the environment. It was simple and not very expensive to switch to Seventh Generation products, which are environmentally friendly. In fact, Seventh Generation is itself a Certified B Corporation.
The company also installed sensors that would switch off lights in empty rooms and also converted all lights to LED.
Does B Lab just take a company's word for it that it has complied with the rigorous standards set for socially and environmentally conscious behavior? Not on your life, says Jonathan.
"We have to provide B Lab our formal written policy and show documentation, like electric bills or invoices for energy improvements, to prove compliance," he says. "Then they conduct a personal interview with us to review what we've submitted and ask questions about items that may seem unclear. They're extremely thorough and expect us to be the same."
Despite the rigorous process involved in achieving B Corp certification, Jonathan observes, his firm didn't have to make significant changes to its culture or values. "A lot of the requirements were things we were already doing, and others were things that made sense and were relatively simple to implement; it was simply a matter of formalizing these activities." For example, employees get paid time off to volunteer for nonprofits of their choice. "Giving back to the community is in our DNA," Jonathan says. B Corp certification strengthens the commitment because it recognizes organizations that promote environmental and social well-being even as they pursue revenue and profits.
 The Redwoods Group, Morrisville, North Carolina
Redwoods is a specialty provider of insurance for child-centered, mission-driven nonprofit organizations like YMCAs; Jewish community centers, federations, family and child services, and day schools; nonprofit and for-benefit camps; and Boys and Girls Clubs.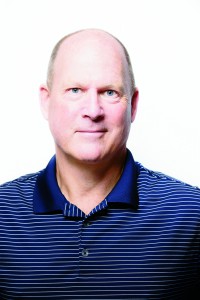 The Redwoods Group's statement of purpose aligns with its commitment to serving these entities and to maintaining its status as a Certified B Corporation. It reads: "We are change makers. Society's status quo is unacceptable, and we are called to play a role in improving our communities. As a social enterprise, we believe that business can and should be a powerful force for positive social change."
"For us, what preceded B Corp was the concept of social enterprise or social entrepreneurship," says Kevin Trapani, president and chief executive officer of Redwoods. "When we first conceived of Redwoods, the idea of the company was to exist for good and to use the insuring transaction as a source of data that would help us consult with our customers in such a way that they would run their operations so that kids would be safer in their care. From the beginning we've been a social enterprise, even before we heard the term.
"In the mid-2000s when B Lab was established, the founders reached out to us and said: 'We think there are companies that exist for good but have no branding and no rigor for how they measure the good that they do, so we're creating a process of certification for them,'" he adds.
"We were all over that," Trapani asserts, "so as soon as B Corp certification existed, we went through the assessment and in 2006 became one of the very first certified B Corporations."
Once Redwoods made the commitment, he continues, "We knew there were a few things that were going to be really important to us. First, it was important to have customer-facing branding that would make it clear to customers that they were dealing with an organization whose mission was consistent with theirs, and that our commitment was certified through a rigorous third-party process." A second key, Trapani says, was that the assessment tool and the assessment process would help Redwoods become better.
Some benefits of achieving B Corp status were not foreseen, he remarks. "We couldn't have anticipated that we would become part of a large, powerful, and nurturing learning community. I have relationships with leaders of other B Corps, and I and our people have really benefited from being part of that learning community."
Trapani describes another unexpected advantage of becoming a certified B Corp: "We have what I would characterize as an unfair advantage in the competition for human capital," he comments. "Young people in particular want to work for a purpose. They're not especially interested in working to make their boss wealthy. When they can say to themselves: 'When I do a good job today I can save a child's life,' they tend to focus on the tasks at hand. When they know in the recruitment process that we are the real deal because of our B Corp certification, it becomes a whole different conversation."
Redwoods employees receive 40 hours of paid leave each year to volunteer for the cause or organization of their choice. The Redwoods Group Foundation is a 501(c)(3) organization that partners with the group's insureds to prevent child sexual abuse and drowning and advance the field of social entrepreneurship.
Not everyone is familiar with the B Corp process, Trapani notes, "but people are becoming aware of the concept of social responsibility. If you look at companies along a continuum, at the bottom we have many examples of predatory companies that cheat customers, treat employees poorly, and pollute the environment. As we move toward the center we see companies that we feel great about, that make quality products, deal fairly with their customers, take care of their employees, and are careful about their environmental footprint. The vast majority of them are not certified B Corporations, and possibly they never will be. But they're environmentally and socially conscious and are doing good things for their communities."
Finally, Trapani says, "At the top we come to what we call high-purpose organizations, which do all of those things but for which the very process of conducting business improves society. At Redwoods our business is to keep kids safe from sexual abuse and drowning, so if we are successful, by definition we have improved the community."
For more information:
BCorporation.net
RedwoodsGroup.com
RiskSOURCE.com