Capitalizing on Benefits
By Len Strazewski
---
Employee benefits is a numbers game—based on headcounts, claims statistics, and data analysis. But customer service and community engagement are what wins the game at WalkerHughes Insurance agency, based in Indianapolis, Indiana.
Specializing in public entities, agri-business, manufacturing, and food service,the agency was founded as a property/casualty specialist that maintains a hometown relationship to its customers. But over the last few years, the firm has also built a thriving employee benefits practice that brings sophisticated data analysis and other tools to its customers, according to Chief Executive Officer Benjamin Schoettmer.
"We have provided employee benefits solutions all along," he explains, "but it was not a major focus of our agency until recent years. We saw our peers becoming very interested in diversification and becoming a full-serve support for our customers. So naturally we were, too."
WalkerHughes has deep roots in the Indiana business community. Founded through the merger of Walker & Associates and Hughes Insurance Group, the agency has assembled a network of 12 locations throughout the state. With many of their locations in small to mid-sized towns, it is not uncommon for local offices to have histories that trace back 50 to 100 years.
The agency reports about $15 million in revenues and has about 85 employees in its 12 locations: Albion, Auburn, Cicero, Columbia City, Ft. Wayne, Greenfield, Greenwood, Huntington, Indianapolis, Lebanon, South Bend and Tipton. Maintaining a presence in so many communities provides easy access-ibility to their customers, executives say.
DRIVEN BY
DATA
Indiana agency brings resources and analytics to solve customers' problems
Schoettmer was raised on a hog farm in Tipton, Indiana—part of the reason, he says, that the agency has a strong foothold in agriculture and agribusiness. He started in the insurance industry in 2006 at age 20, with an eye to building his own company. As several small local agencies became available, Schoettmer acquired them and merged them into a single organization.
"I wanted the various agencies to operate holistically, working together. The small agencies became a single large agency, waiting for integration," he says. Schoettmer's goals were for the agencies to present a larger, more united front to insurers; have access to carrier services that are usually only available to larger firms; and manage them in an agency-focused manner.
"The client relationship should have the same look and feel, regardless of the carrier," Schoettmer says. To build that kind of relationship, the agency had to acquire state-of-the-art skill and technologies, bringing business analytics and software development in house.
The approach also applies to employee benefits, as the agency uses its size to access resources from health insurers that allow clients to address healthcare costs with many of the same tools and strategies that large employers use to control costs. And what the insurers don't provide, the agency provides, including analytical services that can be used for healthcare claims analysis, predictive modeling and other benefits-related services.
"We want to be able to leverage the resources that our customers need to solve their problems," Schoettmer says.
Expanding services
The benefits practice has seven employees and partners with other local service companies to provide medical data support and wellness services. The practice generates about 10% of total revenues but is growing rapidly. Executives say that benefits revenues are expected to grow to about $7 million in the next five years.
Employee benefits customers come from across a range of commercial operations, from large manufacturing to small retail, and range in size from 50 to 1,000 employees.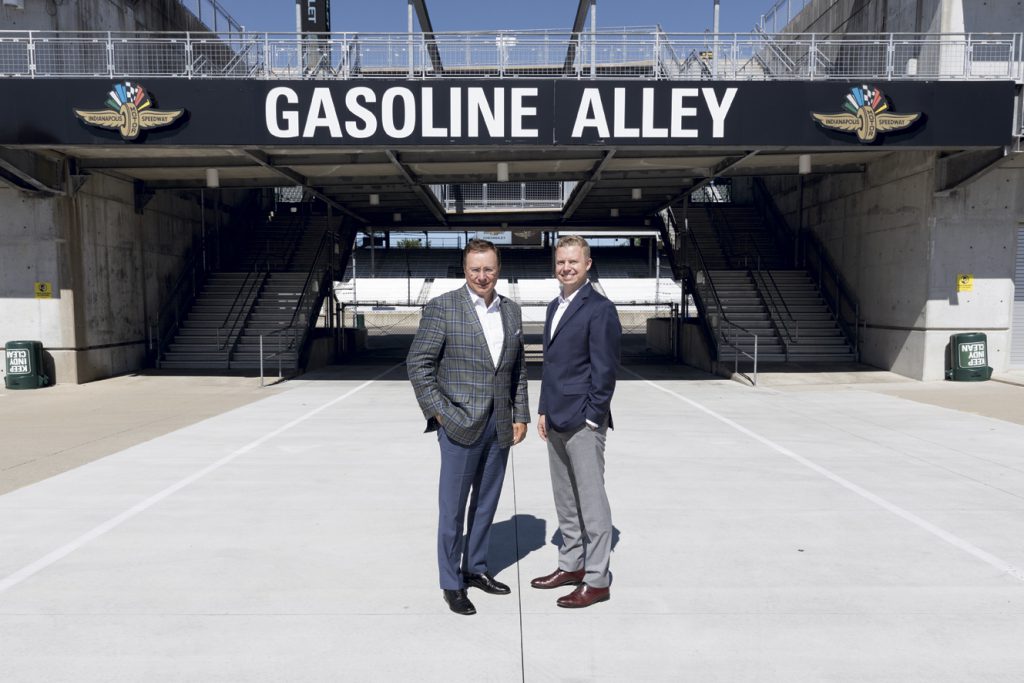 While health benefits are the focus of its employee benefits practice, the agency also provides human resource management support to clients, pharmacy benefit management consulting and on-site and off-site clinics for their clients' employees. The agency also provides ancillary benefits such as group life insurance, dental insurance and supplemental benefits, such as accident insurance, critical illness insurance and voluntary supplemental life insurance.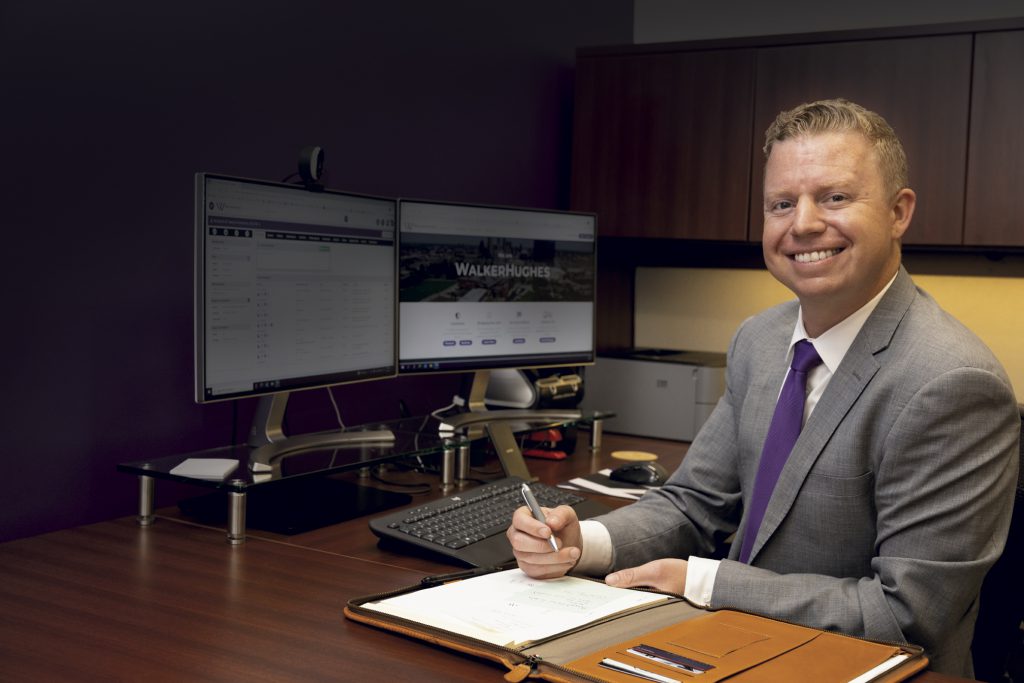 Kevin Mandrell, director of employee benefits, joined the agency three years ago, as the agency recognized its clients' need for healthcare cost control. "After wages, employee benefits represent the next biggest line items in any business," he says. "Our strategy is to build an effective program to control and contain costs. That means we design a model that meets our clients' needs, apply good, sound data analytics with other speedways and have a program that prevents a healthcare cost catastrophe."
Mandrell says the agency looks for "the big issues" that affect healthcare costs. "If you look at the data, sometimes you find that the previous healthcare spending is simply not sustainable," he explains. "If possible, we try to make employees better consumers of healthcare in order to reduce overall spending."
More tactics can be used, now that a larger number of employers are self-insuring all or part of their health benefits, he adds. Also, the biggest health insurers in the region, which include Anthem, United Healthcare, Cigna, and Aetna, offer insured programs with level-funding options that allow employers to retain a limited amount of risk.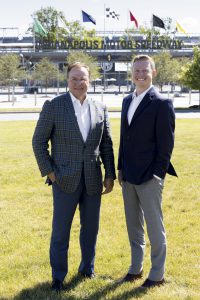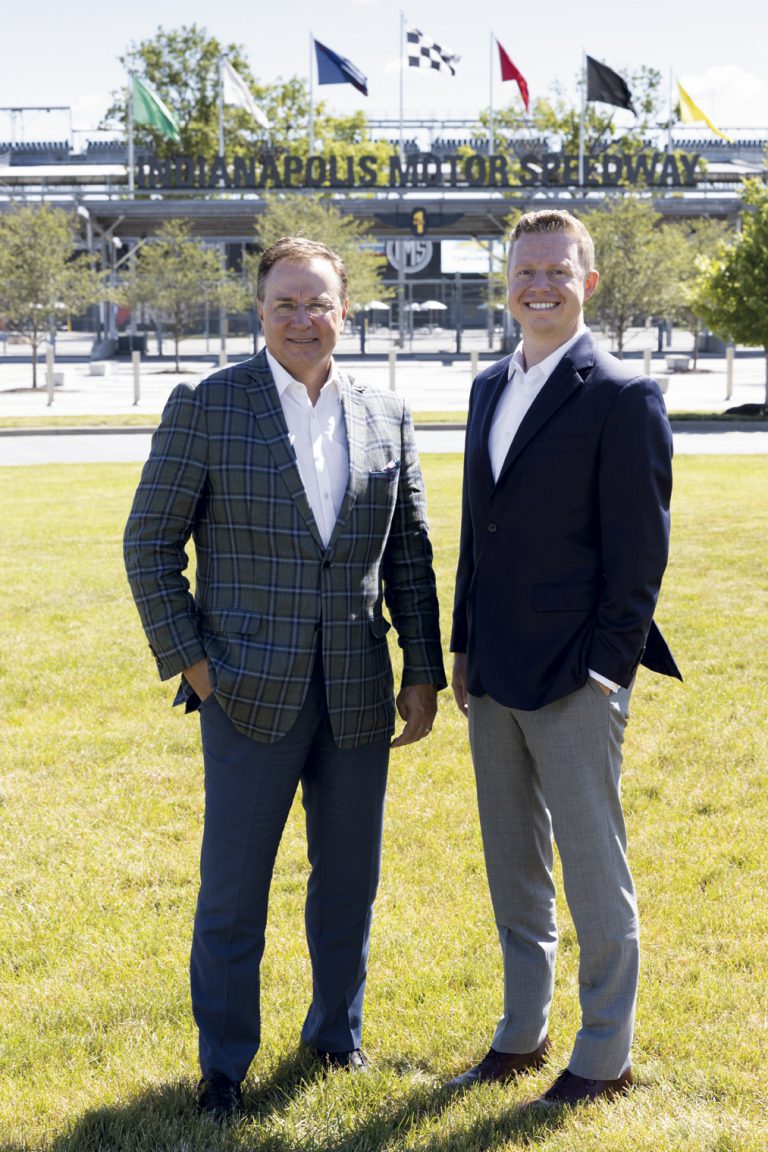 These programs allow employers to take advantage of local control over their claims and implement their own cost control strategies, he says. Mandrell says the agency has built a level of resources and support that allows it to compete with the largest employee benefits brokers and consultants and can support client cost control and wellness programs.
Community engagement is also important to the practice, he says. "We serve on nonprofit boards and engage in every community, which builds local loyalty."
Voluntary benefit insurers in the region include One American, Guardian and Reliance Standard.
Analytics
Analytics has become a buzzword in the last five years, notes Senior Analytics Client Executive Darrel Fitch. "It started with the data that the carriers were collecting and moved into employers, particularly those who were self-funding their health benefits."
The analytic services are available to employers with 100 employees or more and the agency has seven clients that are tracking health claims to target the biggest medical and health issues that influence costs.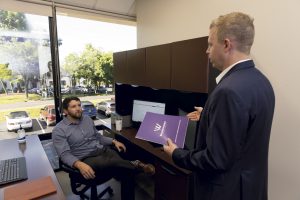 "We are not asking for all the employees' personal data, such as Body Mass Index and other individual health measures," Fitch says. "We could do that, and many large employers do that, but our clients are focused on the claims process and how we can influence that to reduce costs.
"It's true that employer analytics originated with wellness programs and that many focus on preventing disease with data," he continues, "but our employers have more desire to focus on managed care. It's a whole different culture, looking to influence the algorithms that have been created by actuaries to determine your premiums."
Prior to the introduction of data analytics, employers would just pay self-insured claims and hope for the best, he explains. The process led employers to the point of unaffordability, moving them toward data solutions.
"This put employers at a crossroads. Now we are looking at how claims happen, not just paying claims," Fitch notes. WalkerHughes uses the data for predictive modeling and disease management—identifying individuals that have various chronic diseases and supporting their treatment.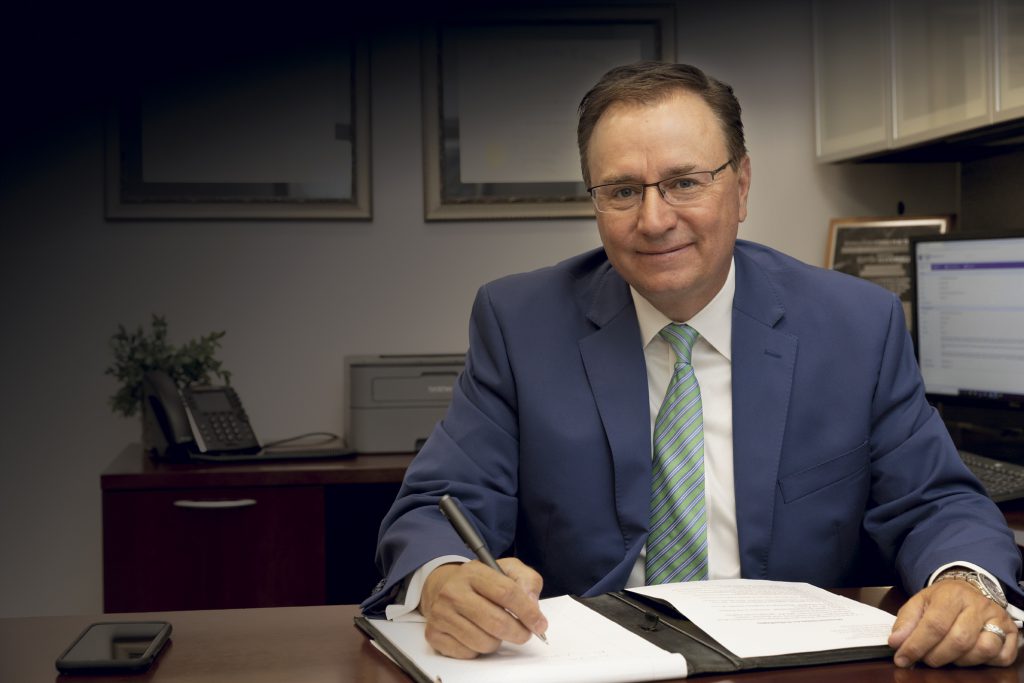 The next step is wellness, Fitch says, using data to construct programs that help prevent disease and support early detection of illness.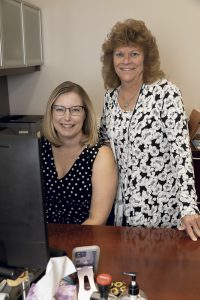 The agency partners with Indianapolis-based Springbuk Health Intelligence, a health data consulting company. The agency has 30 employers participating in the development of wellness and data-based programs.
"It's not just having the data; it's what you do with the data," Fitch says. "The key question is how we go to the next level of analytics and use them to develop programs and reduce employer costs.
"How do we make a difference with employees? Springbuk has a lot of data and resources that we can use. We are working with our clients to create wellness ideas, some of which may involve incentive programs."
However, wellness isn't cheap, he says, but the programs have the best prospect of reducing costs if they are matched properly to the employer situation.
One of the values of maintaining property/casualty insurance and employee benefits services is integrating the sales operations, cross-selling customers as each division builds the relationship. That wasn't easy, but the agency has been successful in getting the organizations to work together and that is likely to fuel agency growth, Schoettmer says.
Integrating property/casualty insurance and the employee benefits practice "was a real challenge," Schoettmer explains. "There were two entirely different sales processes."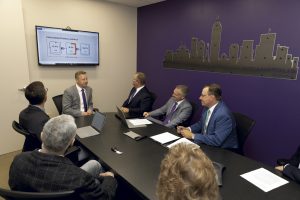 The answer was more technological integration, which involves a proprietary enterprise system that the agency has been developing in-house over the last six years. The software assists in running all aspects of the agency, along with a proprietary customer relationship management system that includes all the agency's customers and their distinct needs and characteristics.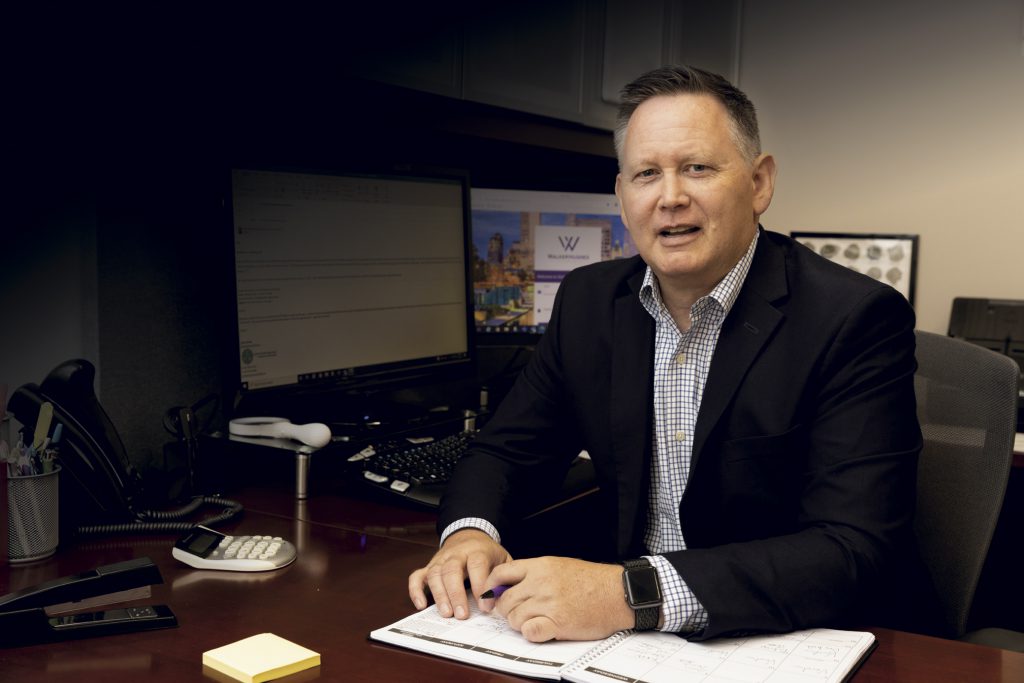 From a sales perspective, the system "tells us who is working on which opportunity and allows us a sales opportunity to do something to enhance our relationship with the customer," he says, and expand by cross-selling across disciplines.
The author
Len Strazewski is a Chicago-based writer, editor and educator specializing in marketing, management and technology topics. In addition to contributing to Rough Notes, he has written on insurance for Business Insurance, Risk & Insurance, the Chicago Tribune and Human Resource Executive, among other publications.