Innovation, culture and people help young firm introduce new ways to better serve agents, brokers and their clients
 By Dave Willis, CPIA
 After an insurance career spanning some 44 years, you'd think Jino Masone would have looked forward to retirement. If that's what you thought, you'd be wrong. Following nearly a quarter-century at Zurich, Masone stepped out of a very brief retirement to become chief operating officer of Breckenridge Insurance Group and oversee the national firm's sales, marketing, technology and enterprise solutions practices.
"When Tracey (Carragher, Brecken-ridge Insurance Group CEO) asked me to consider joining the firm, it was an easy decision," says Masone, who has earned the CPCU, CLU and ARM professional designations. "Breckenridge had an entrepreneurial spirit and had accomplished much in a very short time. I wanted to help the firm build on its successes and find new ways to address unmet marketplace needs."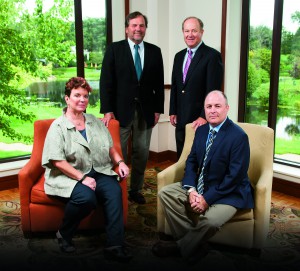 Since its founding in 2009, the company has rapidly done just that, thanks to a clear strategic focus built around top-performing employees, a strong corporate culture and a passion for innovation.
"It all starts with people," Masone explains. "We've had some great hires and great reassignments as we've furthered the expansion of the operation—strategic moves that put people in positions where they can make a difference for our agent and broker partners and their clients." Masone himself joined the company in early 2015.
Roster changes
Recently a number of new hires have been brought on board. "For example, Caren Henry has been with us for nearly two years as vice president of marketing, after serving as a consultant to Breckenridge," Masone says. "She brings marketing best practices to our segment of the industry. We're taking a very strategic approach to marketing and public relations, which helps us internally and helps the agents and brokers we work with grow their businesses." Henry provides support to all of the group's operations.
Chris Mitchell joined the team last year. "As our new chief technology officer, Chris has made some great adjustments in terms of our infrastructure," Masone remarks. "We were doing pretty well already, but Chris came along and showed us how we could be a lot better—with internal automation, as well as carrier and agent interface. He's made a significant difference in a short period of time."
This summer Pete Feeney, CIC, joined Breckenridge Insurance Services as president of the brokerage division, and Ron Boudreaux joined the firm as executive vice president of national accounts. "Pete's collaborative approach and focus on teamwork will help us grow that part of our business," Masone comments. "And Ron's risk management knowledge and expertise will provide immediate benefits to our team and clients."
New hires aren't the only people leading the Breckenridge expansion. Reassignments also play an important role. "Keith Gilroy, president of our OSC operating unit, is a CPA who came out of our finance area to lead the operation," Masone explains. "As a financial professional, he brought a background to the role that's different from many line executives. It's worked out well; the operation is seeing tremendous success." OSC provides risk management solutions and tracking technology for lending institutions, with a history dating back to 1961.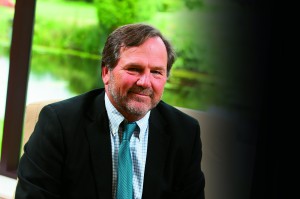 Bob Matamoros moved from the Breckenridge Insurance Services brokerage division to become executive vice president of specialized distribution for Breckenridge Insurance Group. "Bob is well respected in the business, and his marketplace knowledge will help us optimize distribution across the group," Masone notes.
Strategy and innovation
Michael Eichhorn, CPCU, who led the brokerage division, which was founded by his father in 1981 and acquired by Breckenridge in 2010, now focuses solely on strategic development. "He's responsible for evaluating and advising on specialized growth opportunities, everything from organic growth initiatives and new alliances to acquisitions of teams and entities," Masone says.
"My goal is to develop ways to better address client business challenges and further our commitment to be a valued partner and comprehensive resource," Eichhorn explains. "We have some real strengths, including a flat management style that's nimble enough to move quickly on opportunities; a truly collaborative business approach; deep industry knowledge rooted in specialty lines and niche program business; and a trust level among carriers that lets us offer clients comprehensive and competitive insurance products."
Stephen Kelley, who joined Breckenridge Insurance Group's Blue River Underwriters in 2013, was named president of the unit last year. "We bring deep industry knowledge in each of our ten programs," Kelley says. As an example, he points to frequent presentations and risk management content contributions to the American Fire Sprinkler Association by Robert Leonhart, who heads the unit's Fire Sprinkler Elite program.
"Across Blue River, our program leadership has a collaborative approach to growth that plays out in tremendous sharing of best practices and support for one another," he adds. "Couple that with a passion for clients and adoption of new technology for internal processes and distribution, and I believe our value proposition for agents and brokers is quite solid."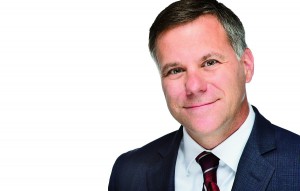 As part of its agent- and broker-focused innovation, the company has been expanding its specialty offerings. "Early this year we created Vista Insurance Advisors, which is participating in a relatively new area—transactional liability for mergers and acquisitions," Masone explains. "Tom Dowd and his associates were key players in the D&O area for many years. They bring real credibility in the space, and the operation is going full-tilt."
Another 2016 startup, Brecken-ridge Private Asset Management Group (BreckPAMG), is led by Judith Pearson, who has 30 years of insurance industry experience with a focus on the diverse needs of high net worth and ultra-high net worth clients. "Our goal is to expand risk management products and services exclusively tailored to customers in this burgeoning marketplace and those who serve them, including family officers, lawyers and intermediaries," Pearson explains.
She says the unit is working to: leverage current carrier relationships and build new ones to further expand best-in-class offerings in this niche space; proactively address the needs of the space as investment portfolios—and regulations—are becoming increasingly complex and diversified; and provide thought leadership and added value to clients by way of industry insights and participation in technology and risk management best practices.
"Our people have what I believe to be unparalleled experience in finding and tailoring risk management solutions to the needs of our market and those who serve them," Pearson explains. "We have a deep appreciation for and understanding of the art world, for example, and we enjoy ready access to resources that can serve the needs of collectors, which provides peace of mind in a highly unregulated space fraught with risk."
She points to solid understanding of unique intergenerational wealth transfer and charitable tax considerations in estate planning and trustee liability, as well as deep relationships within the community that further support client interests and asset protection, as part of the value proposition. "In addition," she says, "we embrace technology advancements—including blockchain technology—to apply added protection to clients' tangible goods." Blockchain technology tracks digital transactions and is designed to detect and reduce fraud.
Getting things done
According to Masone, the client- and team-focused culture at Breckenridge is part of what attracted him to his current role. "We have a culture that helps people get things done," he says. "It's an important differentiator, I believe, and one we work hard to maintain."
Checking egos at the door and running a "flat" operation are key elements. "We're a good-sized organization, well over 300 employees, but nobody wears a Burger King crown around our operation," Masone says. "Our people want to succeed, and they want the people around them to succeed—and have fun while doing it."
That plays out in accessing expertise from throughout the organization. "Anybody can pick up the phone and talk to anyone else to get information or support," he adds. "And the people who get the requests are open and willing to help, to pay it forward."
The Breckenridge intranet, dubbed Buddy after one of Carragher's rescue dogs, helps support the team approach. "Caren Henry was instrumental in developing that resource to drive internal communications within our operation," Masone explains. "For example, when a new employee joins us, they can get background information on the company and the rest of the group can learn about them."
Buddy helps bridge the distance between employees. "We have a lot of people in a lot of different areas," Masone comments. "For example, all except one of my direct reports are located outside of what we call our home office in Georgia. We work hard as remote workers to stay connected."
Tech pro Chris Mitchell and his department also played a role in bringing remote workers closer together. "Chris and his team recently helped us complete a conversion to Office 365, which allows us to share information, do instant messaging, and Skype throughout the organization, regardless of where we're located," Masone notes.
The company regularly highlights employee successes. "We have an employee reward program called BreckBEST," Henry explains. "It's a peer-nominated and manager-approved process by which employees can recommend others who should be recognized for their efforts." Recognition is open to all employees, and annual incentives are substantial. "It's a great way to showcase the service-oriented nature of our team members," she adds.
Growing the organization doesn't happen by chance. "We're deliberate about new hires and acquisitions," Masone asserts. "As we have openings, we look for employee referrals, because our current team members know who would be a good performer and, more important, a good fit with our culture." Diversity is an important part of the equation. "We look for people who will fit in with our culture, and we are eager to find those who bring diverse backgrounds to the operation," he adds.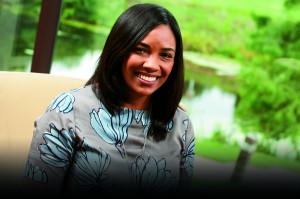 Joi Blume, PRIS, associate underwriter for Blue River Underwriters, has championed a diversity committee within Breckenridge and has researched and presented externally in various cities at Association of Professional Insurance Women meetings on the topic, along with Breckenridge CEO Tracey Carragher. "Joi also willingly gave of her time to mentor for the last five years a woman who is starting the University of Southern California graduate school program this fall," Kelley explains.
Cultural fit goes beyond individual hires and is a big part of the acquisition strategy. "We know when we bring on a new team we're looking at it as a long-term marriage," Masone says. "To make sure the fit is good, we involve a broad cross-section of our leadership team in the process from the start. We want to make sure whatever we do will bring value throughout the organization."
Agent benefits
All of the work Breckenridge does is designed to deliver value to and through retail agents. "Our retail clients need reliable expertise, competitive coverage and responsive service," Eichhorn says. "Our brokers, underwriters and business leaders are known for delivering results. We're committed not only to provide profitable insurance solutions through disciplined and creative underwriting, but also to partner with the agents we serve to simplify their lives."
Kelley concurs. "As our teams are immersed in the industries they serve, they're at the forefront of mitigating risks as things evolve," he explains. "They use their knowledge and expertise to provide proactive solutions to our agents and brokers and their insureds." He says the collaborative approach found throughout the organization helps drive a consistent, professional and positive experience for agents.
"Our seasoned teams are passionate about what they do," Eichhorn adds. "Our agents get our undivided attention and ready access to our expertise, along with support from professionals in varied roles throughout the organization."
"Our organization-wide commitment to agents and their clients shows through in a number of ways," Kelley adds. "For example, Stephanie Verseman, of our Outdoors program, is a repeat BreckBEST service award winner for her dedication to her agents and team members."
Adoption of new technology for internal processes and distribution also delivers value. "We're looking at ways to empower agents by providing even greater access to program underwriting and by streamlining processes to secure quotes and bind risks," Kelley notes.
According to Masone, Breckenridge's size and breadth of scope deliver benefits to agents. "We have an established wholesale brokerage, program operation, and OSC—our lender-focused unit, along with the newer Vista and BreckPAMG," he explains, "and among these, we represent more than 100 different carriers. That lets us address most needs of retailers."
At the same time, he says, "What we believe sets us apart from some of the bigger players is our ability to offer more personal service for accounts of all sizes. We're not just looking for an agent's or broker's big accounts, but rather want to meet his or her entire needs. Agents are a lot less likely to get lost in our organization than they are with other firms."
According to Pearson, a key plus for agents who work with Breckenridge and its various units is expanded business opportunities. "Our segment knowledge, collaborative approach and access to top-rated carriers help agents deliver the right solution and let them differentiate themselves as they do so," she says. "This can open doors to further support insureds' overall goals and build word-of-mouth new business, particularly in our relationship-driven high net worth and ultra-high net worth community."
Kelley sums up the agent and broker value proposition like this: "We enjoy what we're doing, and we're proud of how we do it. Our team is motivated to be the best out there, and we believe it shows."