Broken Glass
BUILDING A POWERHOUSE WITH PASSION
Miami agent grows her benefits business from the ground up, partners with P-C agency
By Elisabeth Boone, CPCU
"Passion" is defined in the Merriam-Webster Dictionary as an "intense, driving, or overmastering feeling or conviction."
That definition could have been conceived with Rachel Sapoznik in mind. Since 1987, she has harnessed her passion to focus on building her agency from a startup to one of the largest independently owned employee benefits agencies in South Florida.
Managing a staff of about 40 in itself should be a full-time job, but Sapoznik found time to write A Passion for Wellness: Healthy Employees, Healthy Bottom Line. Published in 2015 and designated an Amazon Bestseller for new releases, the book explains how corporate executives can shift from treating illness to promoting health in the workforce. This change in mindset, Sapoznik asserts, can increase profit margins and improve the bottom line while promoting a healthy workplace.
"You're fired"
Those words or their equivalent were delivered to Sapoznik upon the birth of her second child. She needed to work to help support her family, and her two little sons required her care and attention.
Sapoznik made the bold decision to start her own company. She set up a home office and began her entrepreneurial journey. Within a year she landed her first major client, and Sapoznik Insurance began to grow. Today it places business for clients throughout the country and helps them transform their culture to focus on wellness.
From the start, Sapoznik recognized the need for education in the employee benefits sector. Her goal was to ensure that both employers and employees understood their benefits and as a result would become healthier and more productive. The agency embraced a paradigm shift from "sick care" to "well care," Sapoznik says.
From linens to life insurance
Like most of us, Sapoznik had never considered pursuing an insurance career.
"I was selling sheets and towels in a linens store when I was recruited by a representative of John Hancock," she recalls. "A woman customer of mine came in one day and said: 'I think you'd do very well in the insurance business.'
"I said: 'Are you crazy? That's for old fat bald men!'
"She explained that she would train and mentor me and introduce me to the business market, so I decided to give it a try," Sapoznik says. "She was a woman of her word. I learned about buy/sell agreements, disability buyouts—all about the business side of the life and disability world.
"In 1987, I had my second son, and I was terminated because my boss didn't think I could keep up with my quota," she continues. "Back then maternity leave often was inadequate and there was no such thing as family leave. We were a two-income family, and with two babies in the house I needed to work during the day.
"At about this time came the emergence of health maintenance organizations, or HMOs," she says. "I decided that health insurance would be a good choice because most of the work was done during the day. I started to cold call and got an appointment with the Pier Sixty-Six Marina in Fort Lauderdale. I met with the HR director and put together a benefits program with this new product called an HMO.
"They loved my proposal but explained that they had a long-standing relationship with Fred S. James, a major brokerage at the time," Sapoznik says. "They were going to do everything I recommended, but they were going to use James.
"I had to think quickly," she continues. "I wanted them to tell me to my face that they planned to stay with James, so I called the HR director and asked if I could stop by her office. She said it would be fine, so I quickly called my mentor, Gloria, and asked her what I should do."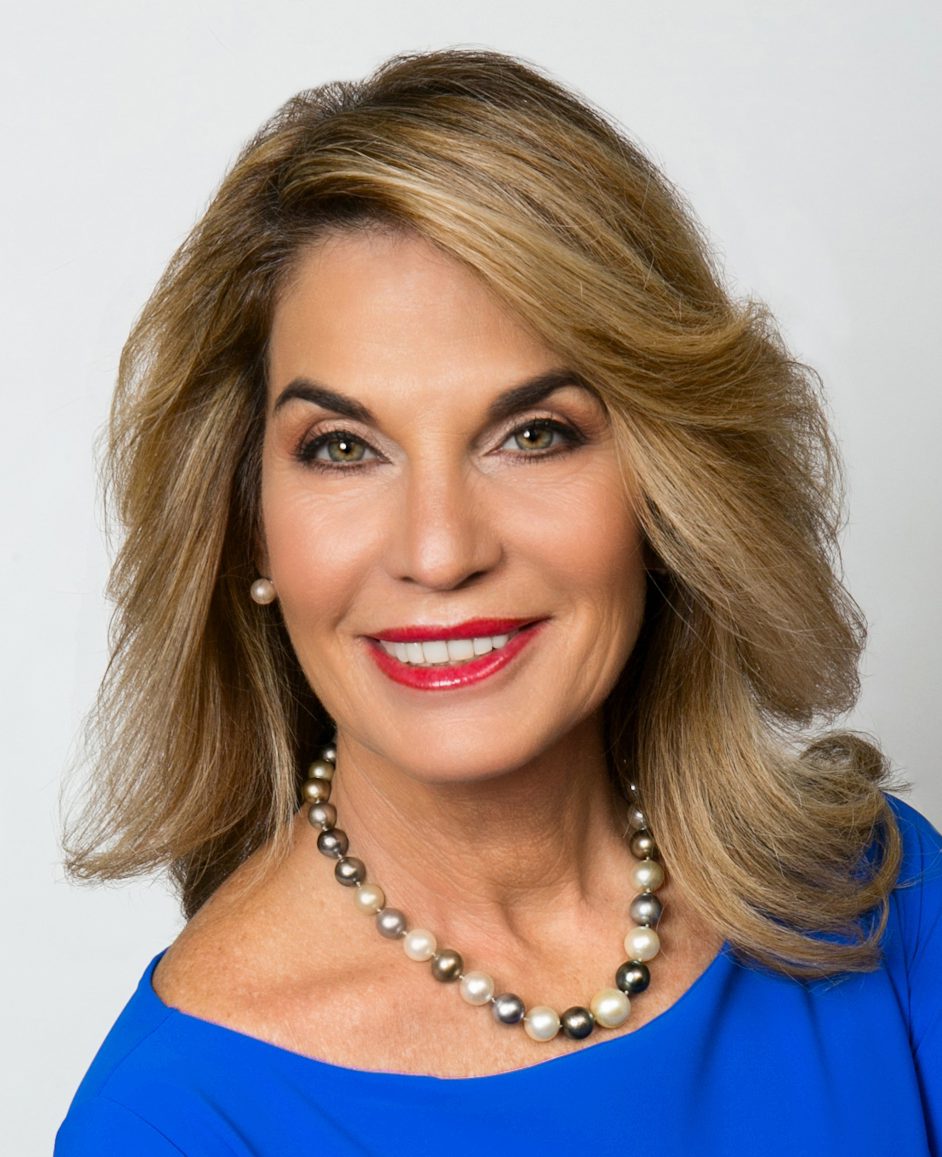 A foot in the door
"She said to ask them if I could sell their employees voluntary products—accident and health, life insurance, disability—just to get my foot in the door."
Clearly a born sales professional, Sapoznik knew instinctively how to approach the HR director with her request.
"I told her that I really appreciated her meeting with me, and I said: 'I know that one day you will be as loyal to me as you are to your current agent.'
"Having said that, I asked if she would entertain the idea of my coming in once a month to educate her wait staff, housekeepers, and managers about life and disability insurance. The only thing I asked was that there would be a payroll deduction slot."
The HR director decided that Sapoznik deserved the opportunity, and for the next year she made monthly visits to educate Pier Sixty-Six employees about life and disability insurance.
"They started to ask me about health insurance, and because I had put the original program together I could answer their questions," Sapoznik says.
"At the end of the year the HR director said: 'We really appreciate what you do, so you're now our broker.'
"That was transformational for me," Sapoznik declares. "I took what initially was a challenging situation and turned it into something positive. That's how I live my life."
Products and services
As a leading employee benefits agency, Sapoznik Insurance offers its clients a wide array of products and services. Among the products the agency provides are group health and life, individual life, dental and vision, short- and long-term disability, long-term care, supplemental, Section 125, hospital indemnity, accidental death and dismemberment, cancer plans, business travel, retiree benefits, executive benefits, and employee assistance programs.
Services include benchmarking, technology solutions, data analysis, compliance support, claims advocacy, education and organizational guidance, wellness programs and services, telemedicine, decision support, and benefits administration.
The agency primarily serves clients with between 50 and 2,000 employees across a spectrum of industries, including automotive, hospitality, municipalities, manufacturers, nonprofit organizations, nursing and residential care facilities, and private equity firms.
Dynamic, dedicated, and passionate, Sapoznik and her agency have won awards and honors for their accomplishments.
In 2019, Sapoznik Insurance was celebrated as the South Florida Business Journal's HEALTHIEST EMPLOYER® in the small company category. In 2018, Sapoznik was recognized as one of Employee Benefit Adviser's top women in benefit advising, and in 2017 she won the Silver Stevie® Award for Women in Business.
P-C connection
Last September, Sapoznik Insurance announced that it was joining forces with World Insurance Associates LLC (WIA), a full-service brokerage that provides risk management, insurance, and benefits consulting services for individuals and businesses. Sapoznik now will be able to offer property and casualty insurance, surety and bonding, business interruption coverage, commercial auto, and more.
Under terms of the acquisition, Sapoznik Insurance will retain its name and identity and will continue to function independently in Miami.
"I've spent decades building name recognition for my agency, and WIA understands that," Sapoznik explains. "I'm pleased that I'm staying on as president because I want to be the voice for employee benefits and wellness, and the voice for introducing WIA to South Florida."
A passion for giving
Sapoznik's passion for employee benefits and wellness education carries over to the numerous philanthropic initiatives her agency supports. From teach-a-thons to hurricane relief, from local to international organizations, Sapoznik is an active and enthusiastic contributor.
During the COVID-19 pandemic, the agency created the #SapoznikCares campaign to support charities that reach out to vulnerable individuals in their communities. The agency sent cleaning supplies and meals and made donations to Jewish Adoption and Family Care Options, Arc Broward, Overtown Youth Center, the Kosher Food Bank, and the Broward Homeless Initiative Partnership.
Sapoznik supports philanthropic endeavors that represent its community's cultural, ethnic, and religious diversity.
"After all," Sapoznik says, "with team members from the African American, Muslim, Jewish, Caribbean, and Latin American communities, we are the face of diversity."
Do you know a female independent agency leader we should feature? If so, please email details about her as well as contact information to Elisabeth Boone, CPCU, senior features editor (elis.boone@icloud.com).