CLAIM SPLITTING DEBATED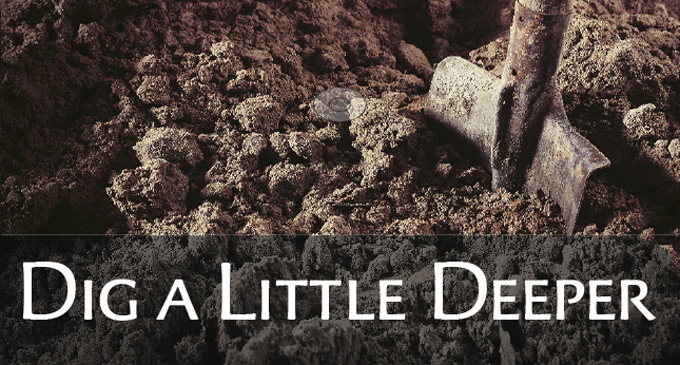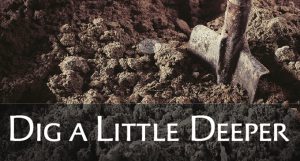 ---
CLAIM SPLITTING DEBATED
Was subrogation applied in this confusing lawsuit?
Taking opportunities to assist both personal and
commercial clients in understanding various policy provisions … could result in
preventing litigation or, at least, avoid complications during lawsuits.
By Bruce D. Hicks, CPCU, CLU
---
The Court Decisions column is a popular part of Rough Notes magazine. One reason for this is that the court room is where the promises made in an insurance contract often become real. All insurance professionals can develop "what if" scenarios, but until those scenarios are tested with an actual loss and a court decision, they remain mental exercises. This column comes from the industry expert editors of Policy Forms & Manual Analysis (PF&M). This is a knowledge base consisting of more than 15,000 pages of coverage explanations from Rough Notes Company's digital solutions. The editors are going to dig a little deeper into one of those court decisions to identify a coverage problem, provide possible solutions and/or offer broader perspectives.
In the case of North Star Mutual Insurance Company v. Stewart, the claim involved one party's vehicle colliding with another while traveling through one of the nation's Great Plains states. The incident somehow led to litigation over whether the pursuit of damages violated a law against claim splitting or if it was an insured's legitimate pursuit of subrogation. Claim splitting refers to any attempt by more than one party to seek separate damages via separate lawsuits on an actionable cause (claim) that is indivisible (all of its elements comprise a single incident).
Lawsuits are not an efficient way to handle disputed losses and this case could qualify as a poster child to illustrate that shortcoming. Essentially, the lawsuit and appeal were both driven by an inexplicable lack of communication among the first (the policyholder), second (the insurance company) and third (the driver who caused the collision) parties.
All the parties appeared to be committed to one thing: making the lawsuit as confusing as possible. The record of the case fails to mention key details.
Chief among the communication issues was the insurer's failure to clearly establish whether they were pursuing subrogation. The attorney for the party causing the collision and the insurer both failed to share full information in the time leading up to the lawsuit. In several instances where information was shared or requests were made, the former often was incomplete and the latter suffered from delay.
The situation eventually resulted in confusing both courts that considered the legal action; specifically, the courts were unable to determine whether subrogation applied.
Subrogation is simple with regard to insurance policies. An insurer, for any number of reasons, may pay a policyholder for damages. At some point, either at the time of payment or later, the insurer becomes aware that another party bears some or all responsibility for the damages.
The insurer may attempt to recover its payment by requesting it from the responsible party. It makes this attempt by legally assuming the rights of recovery that belongs to the policyholder. The latter usually agrees to this by signing over its rights to the insurer.
During the litigation, the insurer failed to share any documentation that the policyholder signed over its rights. Further, the insurer never specifically stated that it paid anything to its insured. On top of that, it made several references to "damages being incurred by" both itself and the policyholder.
What about the other problem we previously referenced? That involved the disputing parties consistently failing to provide each other terms to settle the dispute that were complete and capable of clear interpretation. Further, both parties were guilty of untimely responses, which pushed the issue to litigation. An interesting side note: There's no mention in the court record on whether the person who caused the accident was, himself, insured.
We are all served best by the faithful and efficient execution of insurance contracts on both the individual and aggregate bases. Failed situations, beside creating unnecessary court disputes, result in added use of resources to all litigants. And the result? Increased premiums. This is particularly galling as the disputed amount is, well, laughably modest.
Unlike a coverage situation, the ability of an insurance professional to influence such incidents is nuanced but can be important. Taking opportunities to assist both personal and commercial clients in understanding various policy provisions, such as subrogation/rights of recovery, could result in preventing litigation or, at least, avoid complications during lawsuits. While this case appears to have been a lost cause, there are likely similar instances where you can assist clients. Provide value by educating them, helping with loss reports, and sharing your expertise with contract language.
The author
Bruce D. Hicks, CPCU, CLU, is senior vice president, Technical & Educational Products Division, at The Rough Notes Company, Inc. He has more than 30 years of property/casualty insurance experience, including personal and small business underwriting as well as compliance duties for several national and regional insurers. Active in the CPCU Society, Bruce served as a governor of the organization from 2007 through 2010 and currently serves on its International Interest Group Committee.