Benefits Products & Services
MetLife study points to strategic advisor role for brokers
Major providers of benefits products are trying to make benefits choices easier for plan participants to understand and more customized to their life circumstances. Their goal is to eliminate confusion for workers, help them better prioritize their financial and health product needs, and encourage them to think about their benefits program holistically.
"The vast majority of Americans are living paycheck to paycheck, so we know that these decisions really matter," says Meredith Ryan-Reid, senior vice president, group benefits at MetLife.
The percentage of employees who say they feel in control of their finances dropped from 44% in 2015 to 38% in 2016, according to MetLife's Employee Benefit Trends Study (EBTS), an independently conducted national survey of employers, employees, and brokers.
Although some 74% of employers say their benefits communications are easy to understand and that plan options are effectively communicated to employees, only 60% of employees feel that way.
To implement any change in the way benefits choices are presented to employees requires buy-in from employers, and it appears that employers are ready. Among those surveyed for MetLife's current EBTS, 64% say they want to help employees make better financial decisions, up from 58% the prior year.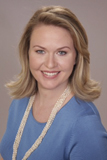 Employers recognize that a financially well-informed workforce is in their own best interest. According to MetLife's study, 66% of employers agree that employees are less productive at work when they are worried about personal financial problems. Yet most employers are not offering  financial education workshops—only 9% of small firms (2 to 99 employees) do so; 22% of mid-sized firms (100 to 4,999 employees) do, as do 31% of large businesses.
Between 2015 and 2016 the number of employers listing "employee satisfaction" as a benefits objective rose three percentage points, from 77% to 80%; "increasing employee loyalty" rose two percentage points (76% to 78%) as an employer plan objective.
From the employees' perspective, one path to greater loyalty is benefits customization. Almost three quarters (72%) of employees surveyed agree that the ability to customize their benefits increases their loyalty.
Ryan-Reid describes a customized approach to benefits enrollment as "a guided approach to decision making." As with any good learning process, it enables the plan participant to visualize the choices in relation to their own life situation—understanding what you're buying and why.
"I know if I weren't in this business, enrolling for benefits every year wouldn't be the first thing I was thinking about," she says. "I wouldn't know exactly what choices I was making and if they were the best fit for my family. I would love to have the benefit of talking to a real person, whether it's on the phone or someone who comes into my office. Or if there's a self-help tool that asks me a few questions, compares my answers to the options I have, and then makes a recommendation, I would feel like that's real to my life, and that makes sense.
"The trend toward benefits customization is being driven not only by companies wanting to meet the needs of their employees, but also by having the tools to do it in a new way," Ryan-Reid continues. "They've invested significantly in communications tools and seen positive results with decision support, outbound notification, and messaging. They've hired companies to help them administer their benefits.
"Now that employers and their brokers have access to these tools, they have to ask: 'How do we maximize what we have? Maybe we have a great benefits program, but how do we make sure that employees know about it?' If they don't answer the 'what's in it for me question' for employees, they'll never get the traction that brokers and employers intend for the program.
"It doesn't necessarily have to be in person or even over the phone as long as employees every year have to go in, evaluate their options, and make a decision," she adds.
The broker's role
The study also compiles data on services employers would like to receive from their broker. The general conclusion in the summary is that brokers "have an opportunity to grow by shifting their focus from the 'what' to the 'why.' " If the client's objectives are retention, satisfaction, and productivity, the broker's product recommendations should be tied to those objectives. Brokers should strive "to position themselves as workplace experts offering strategic advice."
"Employers have a constant thirst for new ideas and recommendations," says Ryan-Reid. "How do they succeed beyond the benefits offering—including things like communication? We often hear employers say, 'We bought this system, rolled out these programs, but our employees or HR managers or plant managers still don't know how to use the system to its fullest. Brokers, consultants, or even communications firms add a lot of value by simply retraining and supporting customers on things they've already paid for."
Because of the difference in the way employers and employees view the effectiveness of their current benefits communication efforts (73% to 74% of employers say they are effective versus 60% of employees), brokers can play a key role in advocating for employees, the study points out. Almost 90% of brokers are already doing this, according to the study, by encouraging employee participation in the benefits program and recommending improvements in benefits communication.
More than 60% of employers in the study are increasingly concerned about managing benefits administration—up from 55% a year earlier. MetLife's analysis surmises that this will increase still further as employers adopt benefits customization and a wider variety of benefits. It also states that how agents handle benefits administration can present an additional opportunity for brokers to add value.
The study suggests that brokers can free up time for more consultative services by working with an outside enrollment firm. Data from the study show that 38% of brokers are using the services of an enrollment firm for their clients, and 14% of employers use an enrollment firm. For brokers who are not using an outside enrollment firm, the most common reasons given were that they can do everything an enrollment firm does, and not trusting another organization with their clients.
The study includes data comparing the percentage of brokers who recommend various products to the percentage of employers that actually offer those products. For example, 92% of brokers recommended long-term disability, and 42% of employers agreed to offer the coverage. Although this and other disparities between coverage recommendations and employers' offerings are large, Ryan-Reid cautions against reading too much into a single year's data.
"Having been a broker earlier in my career, I realize that there are many different reasons an employer doesn't implement every recommendation you make right away. A lot of times it has nothing to do with the merits of the recommendation. It's about some other big project or a lack of resources, maybe some big initiative they're trying to get through with their medical plan. Finally the employer says, 'Okay, now's the time we're going to put out that critical illness and accident plan you've been talking to us about.' "
She continues, "What's striking to me is to look at data on how the education and awareness of products changed between 2013 and 2016. That's where we can really see how these products are penetrating the market. For example, in 2013, 34% of brokers recommended critical illness coverage 'often' or 'always'; by 2016 it was up to 53%."
That kind of data is a "leading indicator," Ryan-Reid states. "It starts with employees demanding it. Then employers are trying to solve the problem. But it really takes the brokers and consultants to stay with it and facilitate the decision making. It's a little bit of a longer-term process, but we see the results of all those conversations between brokers and consultants and their clients over time. I think that's why this market continues to grow."
Portability of benefits—allowing employees to take benefits with them when they change jobs or retire—is one area of interest among employees (62%) that is being offered by few employers (5%), according to the study.
"The definition of work continues to evolve," says Ryan-Reid, "so portability appeals to members of the gig economy. It also appeals to people who are thinking about retirement. We're already addressing the issue of portability in most of our products."
No doubt be other additions and changes will be made to benefits portfolios as the work world continues to evolve. Making new options understandable and personalized to employees will be critical to success.
The author
Thomas A. McCoy, CLU, retired in 2013 as editor-in-chief of Rough Notes magazine.