TacticalTech
Finding new ways to bring value in a noisy and competitive environment
Keeping up with advances in digital marketing technology can be daunting. Even if you could stay abreast of the plethora of available tools, how do you know what's right for you? At our agency, ease of use and cost are factors that go into our decision. Of course, there are plenty of tools that are both intuitive and cost-effective for agencies to use. So we add a third characteristic; we look for its ability to improve the experience we offer to our customers and prospects.
We come across great digital marketing tools all the time. And we test them. Some of the offerings deliver—and sometimes exceed—the results we'd hoped for. Others, not so much. Here are a few new tools we're using, and with good success: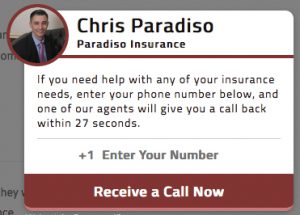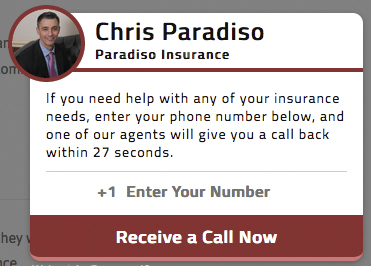 ResponseiQ 
We all know—or we should know, at least—how important it is that we communicate with customers and prospects when and how they want. This unique tool helps you do just that.
At its centerpiece is a widget that pops up on the lower corner of your agency's website, prompting visitors to enter their phone number. The widget isn't invasive like traditional pop-ups, so it doesn't disrupt the customer experience. Visitors can close it if they need to and reopen it if they wish.
Here's how it works: Once the pop-up appears on your agency web page, visitors can enter their phone number. ResponseiQ's servers call your agency so you can claim the call, and within 27 seconds, someone on your team will be connected to the customer or prospect.
The tool goes a long way in providing visitors convenience and guaranteed assistance that works with their schedule. This is helpful to visitors who may already know what they want or don't have time to wait for an agency to call them back.
We all know—or we should know, at least—how important it is that we communicate with customers and prospects when and how they want.
We've been using this widget for a few months, and I have to say it's very impressive. We've even gained clients from it being available on our website. And those aren't just personal lines customers, like you might guess. We've closed several new commercial accounts, thanks to the connections made through ResponseiQ.
Sometimes, potential clients or customers need help outside of your traditional business hours. If that's the case—if a customer needs your assistance when your office is closed—the widget will let them know you're not in, and it lets them schedule a return call during office hours convenient to them. ResponseiQ is there for your customers when you can't be. It may even keep you from losing business from anyone needing your services.
Another nice feature is that you receive an email showing which pages of your agency's website the caller was visiting. In a way, it makes the caller, if it's prospective client, a bit of a warmer lead. And ResponseiQ allows you to review call times and even recordings of calls for training purposes.
We believe it's a tool every agency should have. And it's one that comes with great service after the sale. The owners, Sam Lawes and Scott Lee, are very responsive, so if your agency ever runs into a snag, they'll get back to you and help you every step of the way.
Loom
Another great tool your agency can easily put into service is Loom. Loom is free video software that's available as an add-on extension to your Chrome web browser. Loom records live activity on your device and converts it into a video that can be shared through email. We've recently added Loom to our browser and find it to be useful when interacting digitally on a one-on-one basis.
Loom lets you visually explain things in a customized video, which you share with the prospect or customer. All you have to do is open Loom, record what you want to say, and once you're satisfied with the video, you can send it. It saves you from having to bombard customers with wordy emails.
During a call, Loom captures not only what's on your screen, but it also allows you to use your device's mic and webcam, if you have them. This way, clients can see and hear you, in addition to seeing your screen. There are toggle options to turn the live capture, mic, and front camera on and off. I recommend keeping them on because it lets Loom create an environment that mimics communication in a physical setting. In doing so, it can help build trusting relationships with new clients.
If you plan to implement Loom, you'll need to make sure the Google Chrome Web browser is installed on your device; it only works with Chrome. It also works directly with your email, so you'll have to connect that as well before use.
Video is playing an increasingly important role in building relationships. Loom gives your clients the power to view everything at a speed that is comfortable to them. For example, at any time in the video, clients can pause and rewind or they can fast forward. The tool helps you improve customer experience by educating and empowering customers through the process of purchasing an insurance policy.
HubSpot and Whoisvisiting
Other tools exist to enhance customer experience. Among these are website-tracking tools, which let you see the specifics of who is visiting your agency's website, based on their location. Our agency currently uses HubSpot for this; we also use HubSpot for our email campaigns, analytics, social media publishing, marketing goals, and sales database.
HubSpot also may not be affordable in your agency's budget, and if you're just looking to get a better idea of who's visiting your website, we recommend a tool like Whoisvisiting. It offers an affordable way to track your website traffic and see where it is coming from. In addition, Whoisvisiting provides valuable information such as the date and time a prospect visited, length of visit, and home country.
Whoisvisiting uses Internet technology to deliver insight. Every time a device connects to the Internet, it's given an IP (Internet protocol) address, which is unique to that network. Additionally, knowing an IP address can provide other information, such as the Internet service provider, the network location, and the company to which it's registered. And it can deliver greater insight into who's on your site.
There are many more tools available, and we'll continue to test them out and report back. In the meantime, check these out; try ResponseiQ, Loom, and Whoisvisiting, and see if they bring value to you—and your customers.
For more information:
HubSpot
www.hubspot.com
Loom
www.useloom.com
ResponseiQ
www.responseiq.com
Whoisvisiting
www.whoisvisiting.com
The author
Chris Paradiso, CPIA, is president of Paradiso Financial & Insurance Services, headquartered in Stafford Springs, Connecticut. His agency won PIA National's Excellence in Social Media Award in 2013. He also heads up Paradiso Presents, LLC, which provides social media consulting, seminars and workshops to help agencies thrive in the online marketing world.
Contact Chris via email at cparadiso@paradisoinsurance.com