With demand on the rise, agents can turn to a number of sources for solid products and services
High-deductible health plans, increased cost sharing, and other Affordable Care Act innovations have made health insurance more available and some premiums more affordable, but they also have created potential gaps in individual economic security.
Employers turn to some traditional insurance products—short- and long-term disability policies—to fill those gaps and protect employees from income lost as the result of accidents and illness, insurers say.
Although disability plan designs haven't changed much over the years, insurers say they are working hard to assist agents and brokers in communicating plan benefits and managing enrollment with more efficient technology.
"I don't think the ACA has had any direct impact on short- or long-term disability offerings within employers' employee benefit plans," says Mike Fish, head of product and strategy for group benefits at The Hartford, but the benefits landscape continues to evolve and employee needs continue to change with their personal economic situations, he notes. As a result, The Hartford is working to improve its benefits communication and enrollment with new online technology and apps.
Core disability benefits and plan designs have remained about the same: a monthly replacement of lost income, he says. Employers are still the key providers of long-term disability, which usually is offered on a group basis, with some voluntary enhancements. Short-term disability insurance is most often available on an employee-paid voluntary basis, with enrollment through the worksite.
The Hartford provides a traditional group long-term disability program with benefit options of 50% to 66% of salary up to $10,000 per month. The group plan also includes some recent additions, such as a return-to-work incentive program, family care credit if the claimant is in an approved rehabilitation program, and workplace modification to assist employees with their return to work. The insurer also offers a voluntary flexible short-term disability plan with benefits up to $2,000 per week, not to exceed 60% of salary.
Voluntary participation rates among employees have remained about the same, but Fish says new technology will improve communication and interaction with employees, and this eventually will yield better participation.
"Agents and brokers remain our first point of contact with employers, and we depend on our existing relationships to bring us to the employers," he says. "But we continue to build relationships with employees as part of the pre-enrollment education process. We try to connect with employees at least three times before enrollment and create a Web experience that carries them through efficiently." The company also offers a smartphone app that lets employees access disability claim activities through their smartphone or tablet.
"On a broad spectrum, disability products haven't changed very much. What has changed is the ability to underwrite for higher demands and the technology that speeds the underwriting process."

—Thomas Petersen
Senior Vice President
Petersen Insurance Underwriters
Nate Clark, vice president of product development at Colonial Life in Columbia, South Carolina, says the demand for voluntary disability and related insurance products continues to grow at his company. Voluntary benefit sales were up over 10% last year, he says.
"Recent studies have shown that fewer than 50% of employees have short-term disability (STD) insurance, yet most employees couldn't support themselves in the event of a serious accident or illness that kept them out of work without disability insurance. Even among those that have STD insurance, many do not have enough coverage in place to provide adequate income replacement in the event of a disability."
Most consumers have other financial priorities or think they cannot afford disability insurance. Some also believe that most disabilities are covered by health insurance or workers compensation, Clark says.
A Colonial Life study released last year, based on an analysis of industry research and independent research, confirms a growing concern over financial stability. According to the Millennials Come of Age report, Millennials make up the generation most concerned about building emergency funds, saving for large purchases, paying off education loans, maintaining a good credit score, and following a monthly budget.
At the same time, nearly one-third of Millennials report having no savings set aside for emergencies or to cover their expenses if they are forced to miss work. Just 23% of Gen Xers and 18% of Baby Boomers have no savings.
Today's higher-deductible health plans may be attractive to Millennials because premiums are lower. However, these plans can leave employees vulnerable to considerable financial risk, the report says.
Products such as disability insurance, critical illness insurance, and accident insurance are designed to allay those concerns and protect employees and their families from financial difficulty.
Good communication and an efficient enrollment process are critical for building enrollment, Clark says.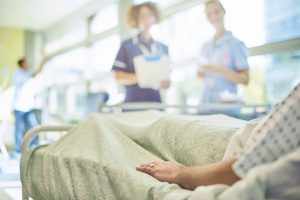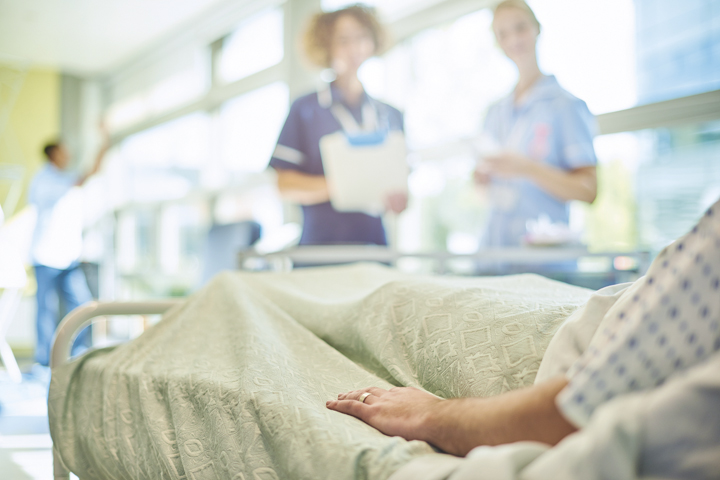 "Building a financial safety net begins with life and disability insurance," he notes. "A well-designed disability benefits plan should be simple to understand and use, but many carriers rely on self-enrollment. Self-educated delivery gets very low participation and sometimes leads to confusion and dissatisfaction."
The insurer recommends a pre-enrollment communications program to boost participation, followed by one-on-one meetings during which employees can discuss their individual financial security and needs.
Colonial Life follows up with paper or online enrollment and maintains a customizable website to support education, Clark says.
Although disability insurance design hasn't changed much in recent years, it is evolving as part of a new generation of insurance products that meet individual employee needs, says Gary Kirkner, Cigna president of group sales for middle market and select products.
Cigna markets long-term and short-term disability insurance on both a group and voluntary basis, he says, accompanied by a widening range of voluntary benefits that meet individual needs. "There are a lot of new health and voluntary insurance add-ons that enhance individual security," he notes. "Identity theft protection, will preparation, and health services discounts are joining accident insurance, critical illness insurance, hospital care, and various short-term disability options."
The new benefits support initiatives such as smoking cessation, weight management, and employee assistance programs that are available from employers. Kirkner says the spectrum of products combine to support better health and wellness, which impacts greater worker productivity, work/life satisfaction, and overall security.
Understanding the needs of  employees based on their unique population is critical for the broker and carrier to do what they do best: make customized solution recommendations, Kirkner says, and Cigna offers comprehensive enrollment and communication support. "When employees receive the right education, they understand their choices and can make the right coverage decisions for themselves and their family. This can provide a sense of security, improved health, and ultimately more productive and loyal employees."
Cigna Leave Solutions® also offers the carrier's disability insurance clients customized administration of benefits management solutions that integrate Family and Medical Leave Act and Americans with Disabilities Act benefits in conjunction with military, short- and long-term and other intermittent leave to support employees getting the most out of their benefits. The offerings are designed to ensure employers remain compliant with complex and dynamic federal and state laws.
Cigna is preparing for paid family leave and disability-related coverage for family leave benefits. New York amended its disability benefits law to mandate paid family leave for New York employers and employers who have one or more employees in New York. The legislation takes effect January 1, 2018. More than 20 other states are also considering legislation.
The need for higher limits to meet special needs also is driving growth in disability insurance, says Thomas Petersen, senior vice president of Petersen International Underwriters (PIU) in Valencia, California. A Lloyd's coverholder, PIU underwrites high-limit individual and group disability coverage, guarantees for buy-sell agreements, and professional athletic and entertainment disability guarantees.
"On a broad spectrum, disability products haven't changed very much. What has changed is the ability to underwrite for higher demands and the technology that speeds the underwriting process," Petersen says.
"Group disability insurance is perfect for rank and file employees on straight salary," he explains. "But employees who are compensated with commissions, bonuses, and other high-dollar schemes require individual disability insurance for substantially higher limits."
Although PIU often assists agents and brokers who specialize in professional athletic teams and entertainment companies that insure individual performers, Petersen notes that much of the firm's business involves professional groups, such as lawyers and physicians who receive high levels of compensation.
"A physician who earns $600,000 has living expenses beyond those of typical salaried employees and is not going to be adequately protected by standard disability insurance. In that situation, we can design coverage that will provide a benefit of about two-thirds of annual income or about $32,500 per month."
PIU also can arrange disability coverage for multi-life groups, such as senior executives, and can structure levels of coverage on a part-guaranteed, part-voluntary basis. The firm also can provide longer payout periods. Previously limited to five to 10 years, disability coverage now can be structured to provide benefits to age 70.
"Companies may want to provide a base disability benefit for senior executives, say vice presidents and above, and offer those executives the opportunity to buy higher levels," Petersen says.
Guarantees for buy-sell agreements are also important products for businesses, he adds. Standard markets provide up to $2 million in coverage, but many agreements require higher limits that are available from Lloyd's and other international markets. "We often tell agents and brokers to call us when the standard markets can't help them. Agents and brokers are limited only by their imaginations," Petersen says.
He notes that his firm can respond more quickly thanks to advancements in underwriting technology. He says PIU can underwrite new coverage in three to five days, if all of the required underwriting information is available.
For more information:
Cigna
www.cigna.com
Colonial Life
www.coloniallife.com
The Hartford
www.thehartford.com
Petersen Insurance Underwriters
www.piu.org
The author
Len Strazewski is a Chicago-based writer, editor and educator specializing in marketing, management and technology topics. In addition to contributing to Rough Notes, he has written on insurance for Business Insurance and Risk & Insurance.