DISABILITY INSURANCE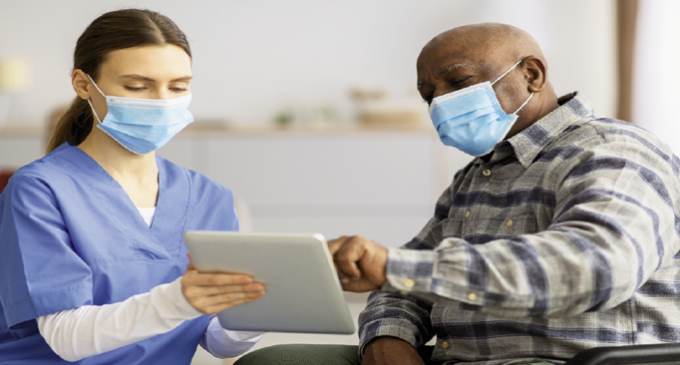 DISABILITY INSURANCE
Protecting income never goes out of style
By Thomas A. McCoy, CLU
---
"The more things change, the more they stay the same."
Benefits menus will always evolve, and the last two years have taught us that worksite practices and the labor market can change fast. One bedrock benefits product that continues to be as relevant as ever, and may accelerate its growth in the wake of the pandemic, is disability income insurance.
Workers consider disability income insurance to be among the most desired employee benefit beyond medical insurance, according to research by LIMRA and Ernst & Young. In the third quarter of 2021, they surveyed almost 1,300 workers, some with access to disability at work, some without; 36% of the workers said they would be extremely interested in long-term disability in the future; 33% said the same about short-term disability.
The research also showed that employers "get it." Some 44% of the 804 employers surveyed believe that five years from now both short-term disability and long-term disability will be considered "extremely valuable" by their employees.
"People buy insurance for their homes, cars, teeth and eyes,
but they sometimes overlook having insurance on their paychecks,
which can be a huge and potentially devastating miss."
—Kevin Cranston
Assistant Vice President, Product Development
Reliance Standard
Aflac research conducted for its 2021 Workforces Report points to reasons for renewed interest in disability protection. It found that 24% of employees had been affected by a major health event in the prior 12 months—either themselves or a family member. More than half (54%) said they had missed a paycheck due to the major health event, and 30% said missing a paycheck was an expense they didn't expect.
"We are definitely seeing a heightened awareness and value placed on short-term disability insurance," says Kim Rudeen, vice president, product innovation, for Aflac. "The Report shows that 10% of the employees purchased a disability policy as a direct result of the pandemic during the last enrollment season. For Millennials, the number jumped to 16%.
"COVID-19 was a wake-up call to many," she says, reinforcing that, "even with health insurance, there are always gaps. Employees have a need for income protection if they are sick or injured."
Kevin Cranston, assistant vice president of product development at Reliance Standard Life (RSL), says, "Regardless of the pandemic, protecting your income should be a top priority for any worker. To me, after medical insurance, disability insurance is the most important coverage an individual can have." Unfortunately, he points out, not everyone looks at it that way.
"People buy insurance for their homes, cars, teeth and eyes, but they sometimes overlook having insurance on their paychecks, which can be a huge and potentially devastating miss. People don't go bankrupt because of cavities, but bankruptcies can and do occur because of a disability.
"Even if an individual wasn't directly impacted by COVID-19, I'm hopeful the pandemic has led some to at least pose this question to themselves: 'If I couldn't work for a while and had no income coming in, how long could I pay my bills?' If they have a hard time answering that question, they need disability insurance."
The statistical answer to that question, according to Aflac's Workforces Report, is that 51% of employees could not go more than one month without a paycheck, and 63% would have difficulty going more than two months before relying on credit.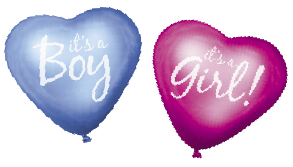 "I think we'll see more employers embracing the idea of broader paid leave policies, and short-term disability insurance is a critical component of such plans."
—Kim Rudeen
Vice President, Product Innovation
Aflac
A major problem spawned by the COVID-19 health crisis has been that people have delayed treatment for routine health conditions. The Hartford's Future of Benefits Pulse Survey found that the top five reasons workers were putting off appointments were: fear of contracting COVID-19 (47%); difficulty getting an appointment (29%); the need to cancel appointments due to COVID requirements (25%); and fear of other illnesses (24%).
Dr. Adam Seidner, The Hartford's chief medical officer, comments, "It is difficult to overcome the fear and fatigue we're all experiencing amid the COVID-19 pandemic. However, it is important that people get back to prioritizing routine health visits and screenings to stay physically and mentally healthy. Many health conditions, such as high blood pressure or diabetes, may not be noticeable or detected without routine screenings. These types of conditions, when they continue to develop undetected, can lead to more serious health problems."
Rudeen agrees, and she points out that it isn't just COVID-related circumstances that cause people to delay medical care. Sometimes it is the need to keep working. Thus, an employee without disability coverage may be less likely to seek treatment that will require being off work.
"If an individual delays or avoids medical care because they can't afford to take time off from work to recover, that could prolong disability and recovery, and even lead to more serious complications down the road. That could put the average employee at risk of poorer health long-term, leading to higher costs—really a disheartening cycle," Rudeen says.
"Disability income insurance allows the employee to continue meeting financial obligations until it's possible to return to work. It is the key to protecting everything else, including the employee's health—both short-term and long-term."
"The pandemic further exposed how financially unprotected parents and caregivers are when they are unable to work," Rudeen continues. "We're already seeing a number of states mandating a minimum amount of paid family and medical leave to provide protection not only for the employee's own inability to work due to sickness or injury, but to care for a family member's serious health condition.
"I think we'll see more employers embracing the idea of broader paid-leave policies, and short-term disability insurance is a critical component of such plans," she says.
Cranston agrees. "We've been able to integrate disability with statutory and company-specific leave programs, and this has carved out a very nice niche in the mid-[size] to large employer segment."
He explains how it works, using an example of a short-term disability maternity claim. "The claim can be submitted by phone, online or via mobile app anytime (24/7/365). As our absence management specialist is setting up the short-term disability claim, they are proactively setting up any additional benefits the employee may be entitled to, such as FMLA, state-mandated paid family and medical leave or hospital indemnity coverage.
"The designated absence management specialist serves as a single point of contact across all products and services," Cranston says.
Reliance Standard's short-term disability business is 79% employer-paid, 4% contributory, and 17% all voluntary. Its long-term disability is 69% employer-paid, 4% contributory, and 28% all voluntary.
"When disability is offered on a 100% employee-paid basis, we tend to see employees at higher income levels enroll more often. Employees who are lower on the pay scale have, if anything, a greater need to plan for a possible disability interrupting their paycheck," Cranston says.
"One useful strategy for employers is to offer core coverages for all employees with an option to buy up. Another is to design employee-paid offerings in tiers, or crafted to an overall price range, to make sure every employee has an option to get at least some protection."
Aflac, like Reliance Standard, sells disability on an employer-paid, employee-paid and contributory basis. Both companies report that the product's appeal spans multiple generations, although according to Aflac's WorkForces Report, Gen-X (ages 41-56) and Baby Boomers (ages 57-75) are most likely to be enrolled in a disability program or product if it is made available to them at the workplace.
"Gen-X also carries the most debt when compared to other generations, which may be one reason why their need for financial protection is so great," says Rudeen.
According to analysis by The Hartford, of its 2021 short-term disability claims data, the top five injuries and illnesses are: musculoskeletal injuries, such as neck or back pain; COVID-19; digestive disorders, including hernias or appendicitis; mental health conditions; and rheumatologic disorders, such as osteoarthritis and rheumatoid arthritis.
"Greater emphasis on mental health and stress-related disabilities in the workplace is an important trend," Cranston notes. "Employers may look to have coverage in place that addresses these conditions and provides assistance to employees through specific contract provisions or innovative and holistic services that are offered alongside disability coverage."
Aflac, for one, will introduce a mental health and well-being solution for group long-term disability clients through a partnership with NeuroFlow, a behavioral health provider, in the third quarter of this year. It will be available to groups of at least 1,000 covered lives.
Aflac's program is designed to head off adverse behavioral health events through telephonic outreach to individuals at risk and routing them to the appropriate level of care. "The solution increases value to our customers before they have ever filed a claim," says Aflac Senior Vice President, Premier Life, Absence and Disability Solutions Scott A. Beeman.
Two other outside resources that Aflac attaches to its long-term disability and life products are Everest Funeral Planning, which includes tools to store documents such as powers of attorney and advance directives, and an option to select a Humana EAP.
According to Eastbridge Consulting Group, sales of voluntary short-term disability have turned in a combined annual growth rate (CAGR) of 1% since 2010, while long-term disability achieved a 5% CAGR. Both long-term care and short-term care were hit hard by 2020's pandemic sales results (as were other voluntary products), but they were expected to rebound in 2021. (2021 figures are not yet available.)
Outside the employee benefits market, the appeal of disability insurance is still strong enough to attract some individual business using a direct-to-consumer model. Breeze is one such company that started in 2019 to sell to consumers who want to purchase disability coverage online. It places business with multiple companies.
Breeze recently introduced an agent portal, contracting with agents, advisors and brokers. "The agent portal runs quotes and assists them with the application process," says Andrew Hamill, head of distribution at Breeze.
Whatever else the pandemic has taught us, it should have reinforced an old truism. So much of almost everyone's financial security depends on a steady paycheck. And if that paycheck were to go away as a result of a disabling illness or injury, it would be difficult to recover financially.
Disability income insurance, when it is offered as an employee benefit, has heightened appeal in this era of tight labor markets. Employers are seeking the strongest motivators for recruitment and retention of employees.
"Employers are open to offering disability coverage if they don't already, or to enhancing their existing coverage to serve as a differentiator or competitive tool," says Cranston.
For more information:
Aflac
www.aflac.com
Breeze
www.meetbreeze.com
The Hartford
www.thehartford.com
Reliance Standard
www.reliancestandard.com
The author
Thomas A. McCoy, CLU, is an Indiana-based freelance insurance writer.