Focus on RECREATIONAL BOATING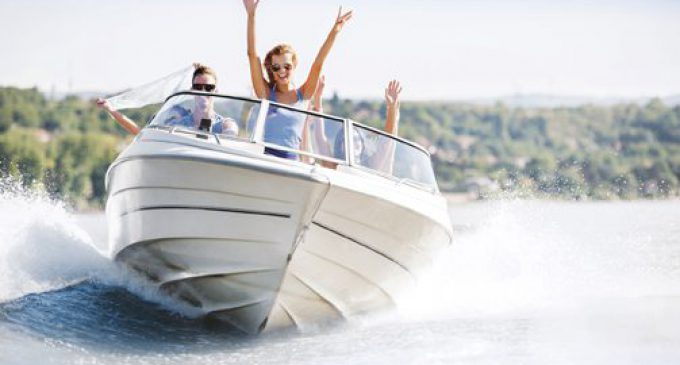 A strong dollar and low interest rates, fuel prices, and unemployment spell good news for the
recreational marine business
The tide has turned for the recreational boating industry.
In 2016, the number of new powerboats sold in the United States increased by almost 7%, according to the National Marine Manufacturers Association (NMMA). The organization estimates that annual sales of boats, marine products, and services in the U.S. will have grown 3% in 2016, totaling $37 billion.
Thank an improved economy over the last decade, innovations and automation, and a range of toys that are attracting more entry-level boaters to the sport. "I find it to be a very exciting time for the recreational marine industry," says Jeremy Backman, vice president of sales for the recreational marine division of Chubb. "There are new vessels and new watercraft, and innovation is impacting the industry. For example, there is continued automation and evolution of boats and yachts, including not only the entertainment, navigation, and communications systems, but also the luxuries that make it a very attractive recreational activity."
What's more, the industry is working hard to increase the number of boat owners. "There is a push to attract first-time boat owners and the younger demographics to boating," says Michael Terrier, senior yacht underwriter and yacht department manager for Maritime Program Group. "The average age of a boat owner has been steadily increasing. The dollar is strong, interest rates are at historical lows, as is unemployment, and fuel prices are low and stable."
"We are also seeing more hybrid and electric models coming on the market, just like in the auto industry," adds Mary Ann Thomason, senior yacht underwriter at Marine Underwriters Agency. "Outboard motors, which have always been fuel efficient, are getting better and bigger and are finding their way onto boats that traditionally had inboards or inboard/outboards."
Beyond our own borders, Terrier says there's increased activity overseas. "Some U.S. boat builders are expanding rapidly outside of the U.S.," he notes. "Asia, in particular, is poised for growth. Asia represents 50% of the world's population, and residents are newly exposed to tow boats (water ski, wakeboard, etc.) and other waterborne recreation."
Riskier business
Yet, with all the newly generated activity—and all the pricey options —comes a new level of loss exposure. According to database firm Statista, the cost of damage caused by recreational boating totaled $41.83 million from 2001 to 2015. That number is expected to increase, say the experts, based on emerging trends that are putting pressure on insurers to revisit and revise policy language.
Peer-to-Peer Rental—One emerging risk: the Airbnb version of boat renting. The peer-to-peer rental of pleasure craft is a growing trend, and it's one that comes with expensive consequences. "As the cost of boats and yachts rises, more people are looking at ways to offset the rising costs of owning a boat by renting it, chartering it (with a captain), allowing guests to stay aboard (B&B), carrying signs/advertising boards, putting their boats into a boat club or charter fleet, etc.," says Tom Conroy, managing director of marine insurance for Markel Personal Lines.
That's where policyholders can find themselves in over their heads. "Generally, anytime a boat is used commercially on a recreational use policy, coverage is going to be void," Conroy says. Terrier agrees, saying that insureds risk violating policy warranties, Coast Guard laws regarding chartering vessels, and licensing requirements of the boat and captain or crew, all of which can compromise coverage.
Technology—Electronics not only attract buyers, but they also attract risk, says David Knapp, personal lines product manager for Foremost Insurance Group. "You're seeing brand-new personal watercraft as low as $5,000, Pontoon boats that can easily reach speeds of 70 mph, and wake surfing cruisers that can seat up to 16 passengers. Boat buyers are placing more emphasis on features like premium sound systems, intuitive technology, LED lighting, sun protection, and comfortable social layouts. They want maximum utility, and many are looking for crossover boats that offer not only fishing-friendly features but also watersports capability."
With watercraft being faster and more complex in design, Terrier says they're "more expensive to repair with more systems, especially on larger craft. Engine systems are electronic, and the controllers do fail."
Terrier says electronics are now networked together. "A boat may have a multifunction display that includes a chartplotter with radar overlay, depth sounder, and autopilot. You can also view engine parameters and monitor cameras throughout the boat."
In an environment with salt water, high temperatures, and humidity, there's a significant potential for system failure. One claim Terrier remembers involved a joystick control. "An alternator on an engine went bad during docking. It sent a spike of higher voltage, which wiped out an electronic controller. All the electronics went dead and the boat went crashing into the dock."
New Boaters—All the technology is great, but entry-level boaters may take on more than they can handle. Backman says the industry is working hard to attract new boaters with technology and accessories, and it is important that agents and brokers work with a specialist to understand the risks associated with a client's experience of owning and operating a boat.
What will continue to evolve is the cost of innovation. The costs of the electronics, the luxuries, and the technologies can increase the cost required to repair or replace damaged components of the boat. Therefore, it is important for agents and brokers to explain to the boat owner the scope of the watercraft policy, which includes the amount that would be paid in the event of a covered loss.
The more technology evolves, the more risks increase, says Terrier. "With these complex systems, more expensive boats, and larger sizes, we find a lot of owners getting in over their heads and being unwilling to hire a captain."
Climate Change—Weather, too, is affecting claims, says Terrier. "Wind, hail, and lightning claims are frequent and severe, and we're getting larger owner-operated, non-captained boats. When a 60-foot convertible sport fishing boat gets struck by lightning, it might cost us between $100,000 and $300,000 to repair or replace the electronics and all the engine management systems."
That's affecting coverage, says Thomason. "Storms and natural catastrophes continue to dominate how and where insurers are willing to cover the marine industry. The insured does have options to move the boat from a storm-heavy area during hurricane season to prevent an extremely high premium or no coverage at all."
The market up close
Knapp says the insurance industry has made significant improvements in watercraft coverage. "With more emphasis being placed on the features and gadgets of the boat, specialized coverage needs have increased. New policy package options loaded with coverages and features are available to meet the needs of all."
Add to that what Terrier calls, "tons of capacity," and it's a market ready for increased activity. "There are many new carriers, both domestic and London based, and pricing is very soft. Premium rates are still trending downward even as losses mount," Terrier says.
There are pockets of concern in some regions of the U.S., says Conroy. "In certain parts of the country, theft of outboard-powered boats has been an issue, and it's unlikely that will change anytime soon. If theft losses of certain boat types become too prevalent in a state, insurers will increase rates and potentially limit availability."
Advice for agents and brokers
Knapp says agents and brokers can work with their carriers to understand the watercraft market and the trends that affect it. He says that peer-to-peer rental is still in its infancy, but many carriers have already devised market offerings to address it. "Also, anytime you see growth in specific segments, it reinforces the need for policies that not only are customized to the risk, but also have flexibility. This makes customers smarter about the coverages they might want and it also gives them more choices."
Backman says it's important to understand how clients are using their vessels and how they plan to use them in the future. Agents, he adds, should be asking who will be at the helm of the vessel, whether it is the clients themselves or a captain. "Companies that are specialists in this business can help agents know the right questions to ask the client, and once the answers are known, specialist carriers can offer risk management recommendations for agents to counsel their clients," Backman says.
And that specialty is critical, says Terrier. "Boat and yacht insurance is not an ISO product. Every carrier writes its own policy forms. There are some very comprehensive forms, and some very poor ones. Coverage is as important as price."
Some agent education is necessary, according to Conroy. "If you are going to play in the marine space, get to know your clients well and ask questions about how they'll use their boat. Be sure to make complete submissions outlining the client's specific experience and whether they will be using their boat for anything more than pleasure use. When you're working on placement, broader coverage features and options usually will be available from a specialist."
For more information:
Chubb
www.chubb.com
Foremost Insurance Group
www.foremost.com
Marine Underwriters Agency
www.marineunderwriters.com
Maritime Program Group
www.maritimepg.com
Markel Personal Lines
www.markelinsurance.com
The author
Lori Widmer is a Philadelphia-based writer and editor who specializes in insurance and risk management.