A FOUNDATIONAL PRODUCT
GETS AN UPGRADE
Transamerica bundles diverse services
with group term life
By Thomas A. McCoy, CLU
---
Group term life insurance has always been a highly-utilized employee benefits product. It may not be exciting or require a lot of discussion when benefits menus are formulated, but it is often the foundation for a benefits program. It provides critical protection for workers and their families.
According to LIMRA's life insurance workplace benefits studies, as of 2021, approximately two-thirds of employed Americans rely on workplace life insurance (theirs or another family member's) to meet their life insurance needs. For workers with children under age 18, the number rises to three-quarters (76%).
Transamerica is proving that even a well-used, valuable product like group term life can be made more useful and appealing to employers and employees. The company has attached a package of bonus services to its group term life policy.
The three add-on services, known collectively as Transamerica Employee Resources, are two employee assistance programs (EAPs); emergency travel assistance; and identity theft protection. The EAPs and emergency travel plans will be provided through arrangements with leading outside vendors.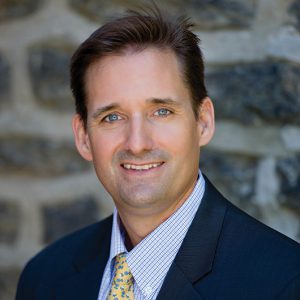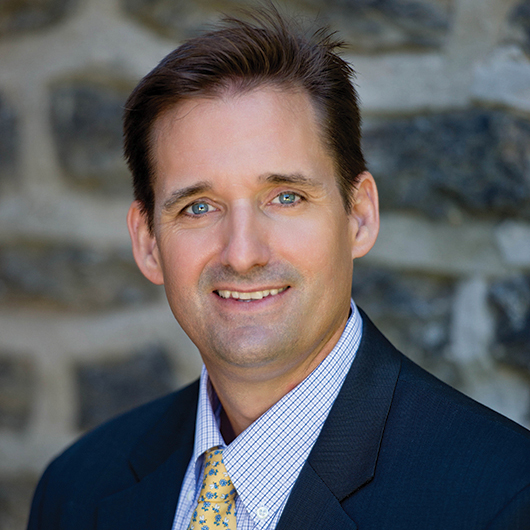 "Adding [these services] to our term life product creates an opportunity for the broker, in consultation with their
employer clients, to solve real issues that employees are facing."
—John Stanley Managing Director, Workplace Benefits
Transamerica
All the new services will be offered as employer-paid except for a more limited version of the EAP (EAP Core), which is provided at no charge to the employer or employee.
John Stanley, managing director of workplace benefits for Transamerica, says, "When we issue a proposal, we typically will include the Trans-america Employee Resources unless an employer comes back and requests that we not include them. We're finding that the competitive landscape is such that these are important value-added services.
"Adding them to our term life product creates an opportunity for the broker, in consultation with their employer clients, to solve real issues that employees are facing."
Stanley says that EAPs, emergency travel assistance and identity theft services are benefits "that can have an effect on employee productivity. We are able to bundle these services in with our group term life portfolio in a way that provides broader and better value to consumers who are relatively underserved in life insurance."
Phil Eckman, president of Transamerica Workplace Solutions, said in the recent product announcement, "Work-life balance is especially challenging when life outside the workplace is more complicated than usual. Employers know that employees can find it difficult to navigate through hardships while trying to focus on work. Adding the new confidential and easily-accessible program at no cost to employees makes them feel supported and stay productive."
The EAP comes in two versions—EAP Core and EAP Plus. EAP Core includes counseling services related to a death claim, unlimited telephone access to staff attorneys and financial experts, free basic will preparation and an online health risk assessment.
The EAP Plus version, offered as an employer buy-up, extends services to all employees for any issue. It includes five face-to-face or video counseling sessions, HR services such as formal referrals, and supervisory consultations.
"These programs are backed by significant brands in the industry," Stanley says. The EAPs are provided through CompPsych, the world's largest provider of employee assistance programs. In addition to the counseling and other services, both the EAP Core and EAP Plus provide employers with optional critical incident debriefing and monthly training hours and webinars.
The emergency travel assistance is offered through Assist America, the nation's largest provider of global emergency medical services for employee and student benefits plans.
"If you're traveling for business or pleasure and you need immediate medical assistance, their coverage will provide you with all the tools and resources to get to the right facilities," Stanley says. "It includes prescription drug assistance, a legal referral service and access to interpreters."
Also included is early return home in the event of an immediate family member's death, foreign hospital admission assistance, and return of a member's mortal remains. The coverage applies when traveling more than 100 miles from home for less than 90 consecutive days.
"Emergency travel assistance is a coverage that most people don't think about until they suddenly have to use it," Stanley says. "We want to focus on ensuring that plan participants understand that they have this protection and how they can use it."
The identity theft services that are part of the Transamerica Employee Resources package help protect employees' personal financial information and help restore financial well-being if compromised. It includes assistance with lost or stolen credit or debit cards, secure credit card and document storage in case of loss or theft, internet fraud monitoring, and 24/7 access to a certified Fair Credit Reporting Act caseworker to help restore identity.
"Before deciding to introduce Transamerica Employee Resources, we asked, 'what services should be complementary to our underlying employer-paid insurance program?'" Stanley explains. "We found that the Transamerica suite of resources that we chose resolved a wide array of challenges that employees face, whether they are traveling, or dealing with the stresses of life, or the stresses of securing their data."
Transamerica's group term life insurance is an annually renewable, employer-paid term life policy that is guaranteed issue, renewable to age 100 and is portable if a covered employee leaves or retires. It also includes employee buy-up options beyond the employer-paid coverage.
Stanley estimates that around half of employees take advantage of the buy-up option. "It gives them additional coverage during their working years without the need for medical underwriting."
He points out that group term life is part of a broad range of life insurance products that Transamerica offers in the workplace, including both term and permanent plans—sold on an employer-paid, contributory, or voluntary basis.
"Group term life is only one piece of the puzzle in protecting employees," Stanley notes. "Our permanent products, like our universal life insurance product, is available to employees while they are working, but it also takes them through retirement. One valuable feature of our Universal Life product is that it has benefit riders attached to it that help offset the cost of long-term care expenses.
"Transamerica is often among the top three companies in universal life sales in the workplace," he adds.
The introduction of Transamerica Employee Resources, which marries a long-standing market fixture—group term life—to a package of much different services—EAPs, emergency travel assistance and identity theft services—shows how dynamic the employee benefits market has become. More innovation seems inevitable as employee attitudes and needs change, with millennials and younger generations supplanting baby boomers in the workplace.
The author
Thomas A. McCoy, CLU, is an Indiana-based freelance insurance writer.