AGENCY OF THE MONTH
GROWING UP
Self-reflection determines upward direction for this Tennessee agency
By Dennis H. Pillsbury
When Donald S. Denbo and Johnny Thompson decided to start their own agency in 2002, they already had more than 30 years of friendship backing them up. They initially met at the University of Tennessee where they both played football. After college, they went their separate ways: Don off to Vanderbilt University School of Medicine and then the London School of Economics and Political Science from which he received a Ph.D. and Johnny taking his degrees in business and education to begin a career as a CPA at one of the big accounting firms.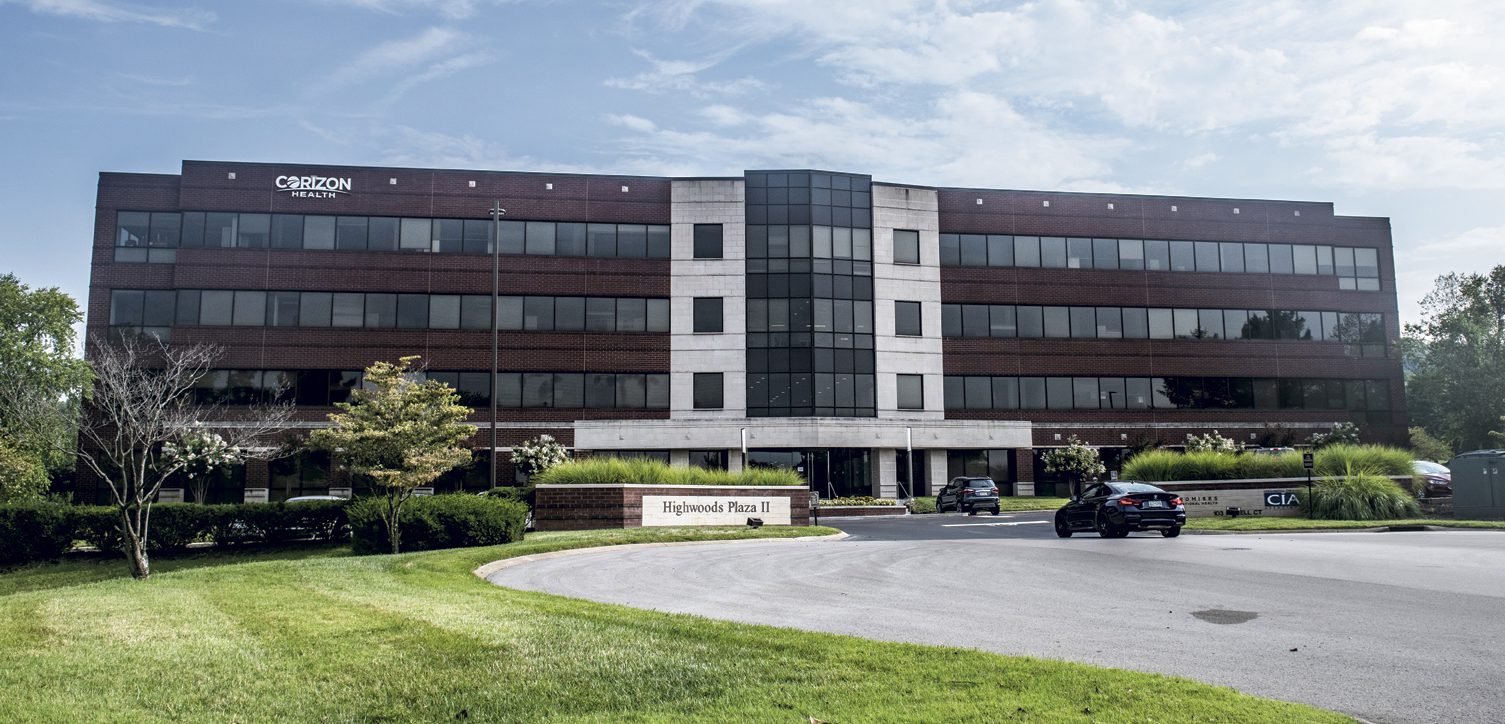 Their paths crossed again; Don and Johnny worked for the same large insurance broker for several years before Don left to work for an independent agency. That large-broker experience proved to be a turning point that would bring them back together when both became disillusioned with how large brokers did business. They realized that they didn't like the emphasis on return on equity, where what was best for the broker was more important than what was best for the client.
Meanwhile, the independent agency wasn't providing the opportunity Don was hoping for.
Don remembers, "The owner of the agency wasn't focused on perpetuation, so I realized there was not a long-term future for me. I spoke to Johnny and we agreed that it was time to strike out on our own and realize our vision for what an agency should be. Johnny was ready. So, he and I, along with four other founders, formed Commercial Insurance Associates (C.I.A.) on July 1, 2002, in Brentwood, Tennessee."
Today, Don and Johnny are the only founders still at the agency. Don serves as president and CEO, and Johnny is chief operating officer.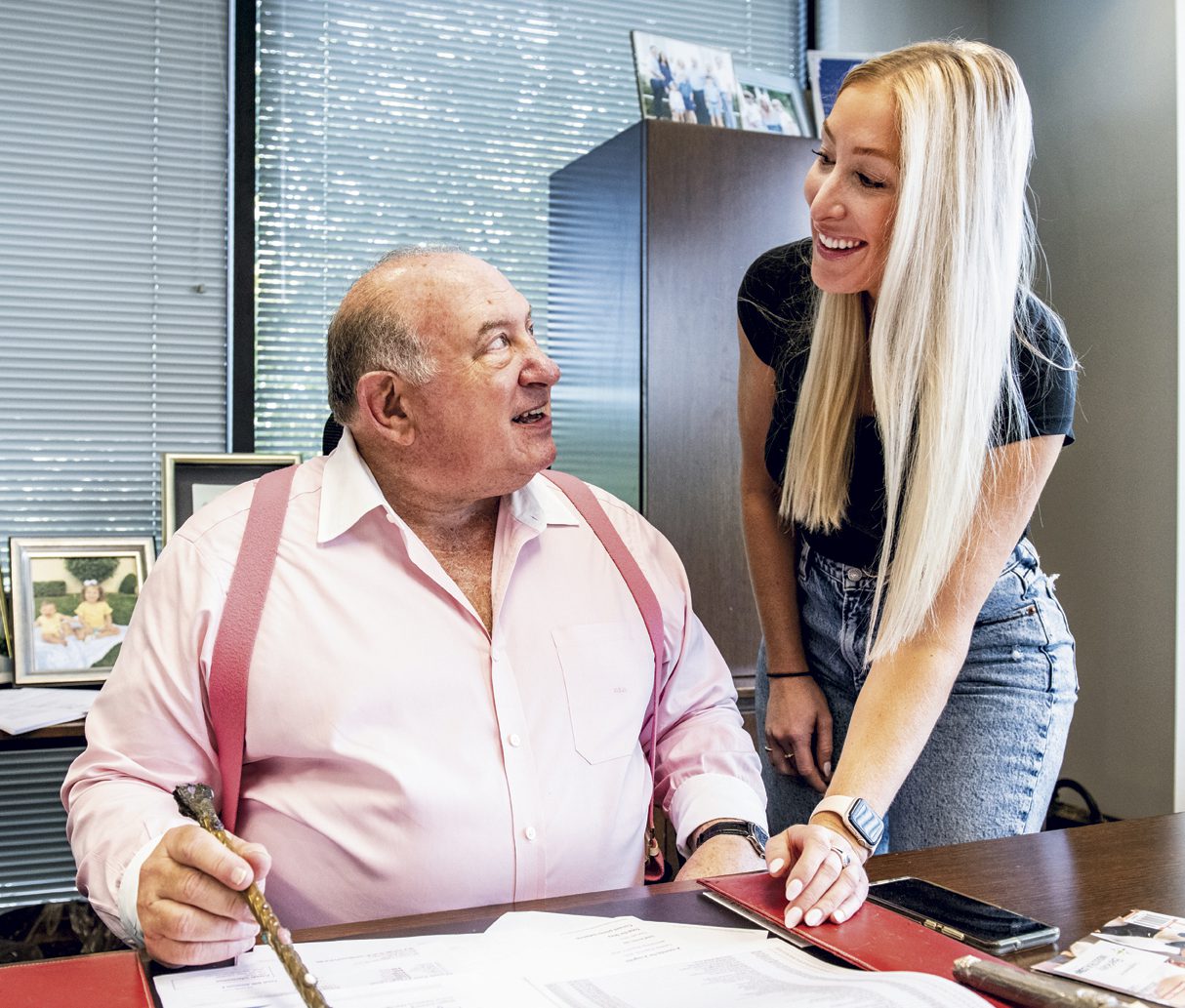 Focus on professionalism
Managing Partner Bob Wagoner joined C.I.A. a couple of years after its founding. He brought with him some 30 years of commercial insurance experience, having been with a major insurance company and three national insurance brokers. "The founders started this agency to provide an environment for a professional to build and manage his business in a professional manner. The firm is structured to provide professional support for the producers by rewarding not just the producers but the support team as well, with the ultimate goal being to provide the best risk management program for each of our commercial clients."
Managing Partner Will Denbo expands on Bob's description, adding that "we are really business consult-ants who happen to sell insurance. Our producers tend to have a vertical focus so that they and their support team can become experts in a particular field. We don't offer templates but actually create a unique risk management program for each client by taking a deep dive into their business.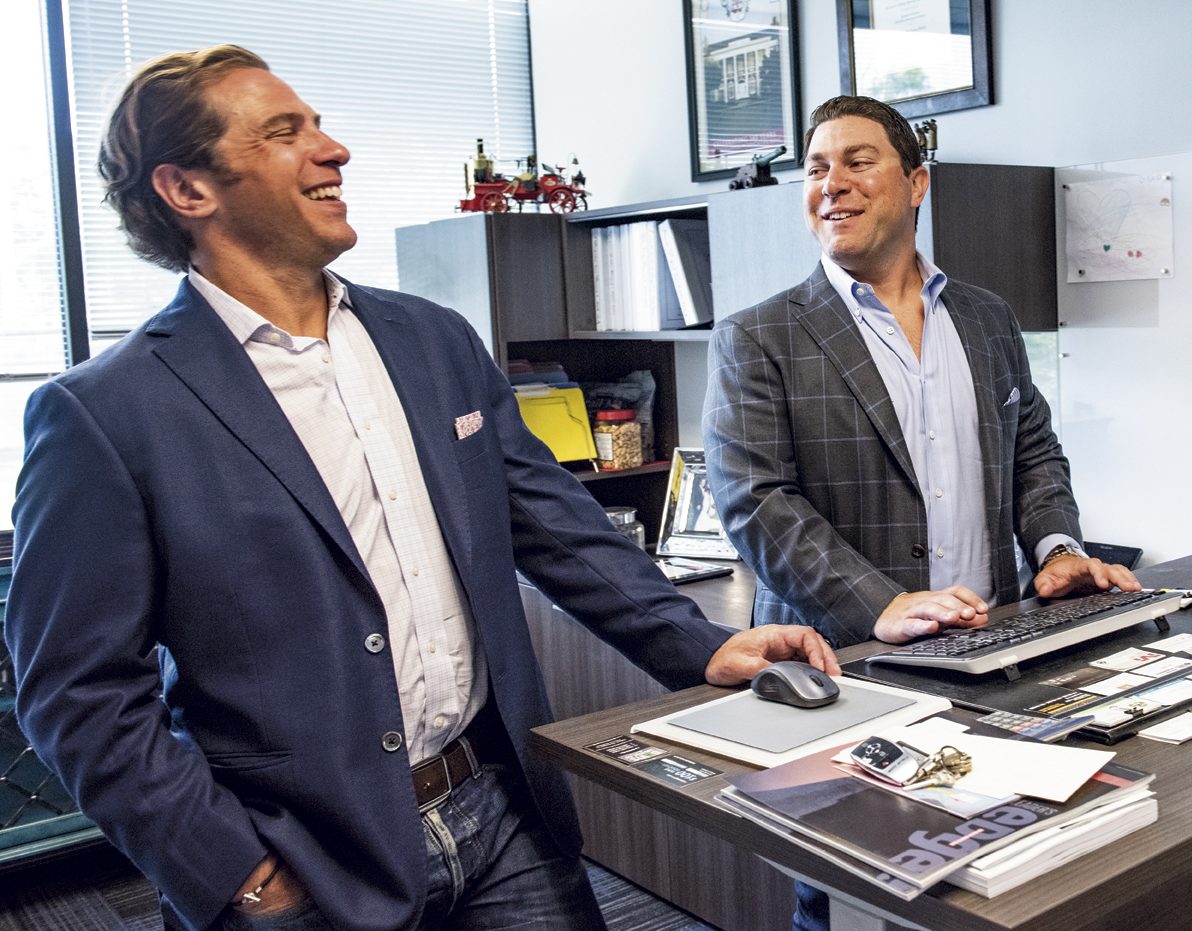 "When we meet with a prospect, we don't look at their current coverage and then base our submission on what they already have," Will continues. "Instead, we get to know them by talking with them about their business and visiting their plants or offices to see what they need. The result is that we often find areas where they are uninsured or underinsured, as well as areas where they have coverage that they don't need."
He points to a couple of examples: "We picked up one account because no one had looked at business equipment—an oversight that could have been very expensive had there been a loss. At a processor in Indiana, we found that the sprinkler system had been turned off because the manager at that facility didn't want to pay for anti-freeze. No one had looked that deeply. We won that account. In essence, what we do is adjusting before something happens."
Johnny continues: "We don't have marketing or account executives because we don't want someone other than the producer's team deciding any aspect of what is best for their client. They produce the business and they place the business. They know their vertical better than anyone. So, they also know which insurance companies do the best job in insuring businesses in that vertical and, in some cases, can focus in on companies that best handle certain sub-niches within a specialty or even certain unique coverages that may be needed.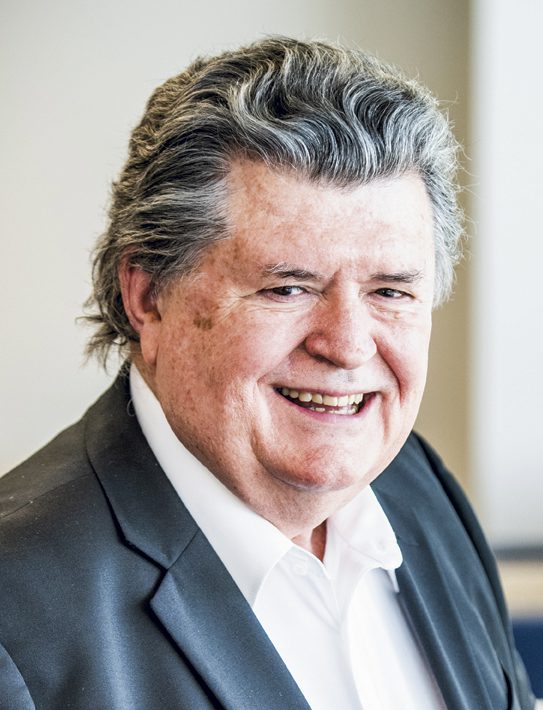 "A very important benefit of this way of placing business is that the companies we represent know this is our approach and that we don't shotgun our submissions. We've identified that company as the best one for the client. As a result, our submissions go to the top of the pile and are treated quickly and almost always positively."
The three keys to employee retention
"We recognized when we founded the agency that becoming a force in commercial insurance meant we needed to build a place where people stayed," Johnny adds. "We didn't want our expertise and education walking out the door because a better opportunity presented itself.  So, we looked at the reasons people took jobs and, more important, the reasons they stayed. And, no, the answer isn't money, although money is important. Offerings do need to be competitive.
"But the two most important reasons for entering and staying at a career are the opportunity to do something worthwhile and being appreciated for what you do. A distant third is money.
"The ability to do something worthwhile is built into the way we do business. Our people become partners with the businesses they serve, helping them improve their bottom line through effective risk management, as well as providing mitigation from and protection against loss. And the appreciation follows, as clients see that we truly are working on their behalf, but it also comes from their colleagues at the agency.
"We encourage collaboration within producer teams by rewarding client managers whenever their producer has a win. And our focus on 'client first' has resulted in an environment where producers will go to other producers if faced with a prospect that is outside their area of expertise."
Will points out, for example, that "I recently was recommended to an equipment dealer by one of my clients. That's not my strength, so I brought Bob along because he knows that area."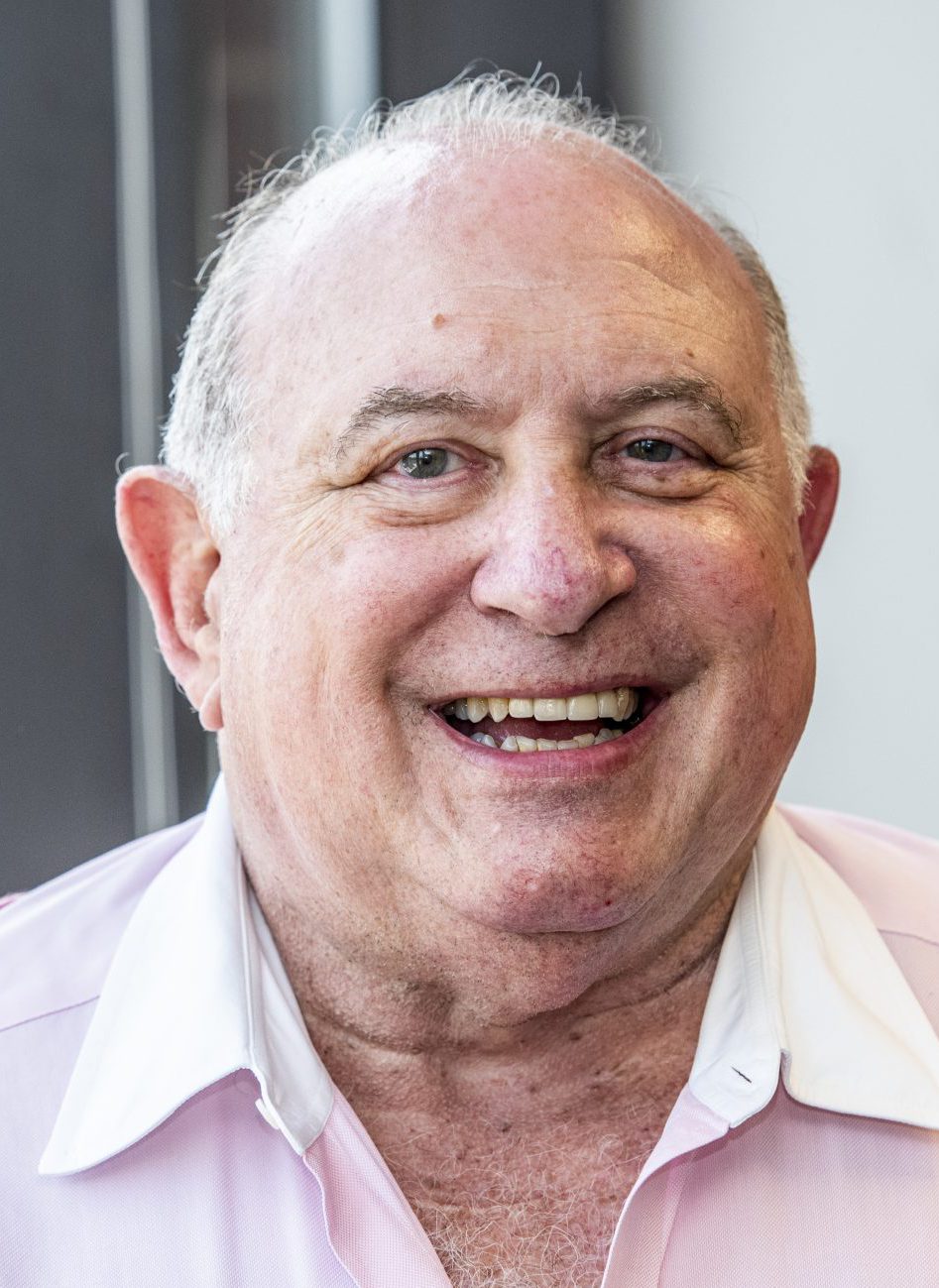 Growing up
"While we had the pieces in place, we weren't focused," Don admits, of the firm's earlier days. "In 2017, we realized we needed to grow up or get out. So, we went to MarshBerry and they helped us self-reflect."
Will picks up: "We were doing the right things, but lacked intentionality. Our revenue was just around $9 million at the time, but we weren't focused on using our success to create more success. We needed to reach a point where we could count on growth and use that in-come to bring in more quality people, as well as train people to become experts in serving particular market niches.
"This focus has resulted in exceptional growth, with our revenues expected to reach $28 million by year-end," he explains.
Don adds: "Basically, we created a self-fulfilling growth cycle as we used income from growth to fuel more growth. From 2017 on, we reached a point where our growth rate became a predictable 20% annually so we could use that income and hire and train in advance of growth. We brought in new producers and client managers, including teams in Columbia, Maryland; Greenville, South Carolina; and Chattanooga, Tennessee." The agency also has producers working remotely in Knoxville, Tennessee, and Birmingham, Alabama.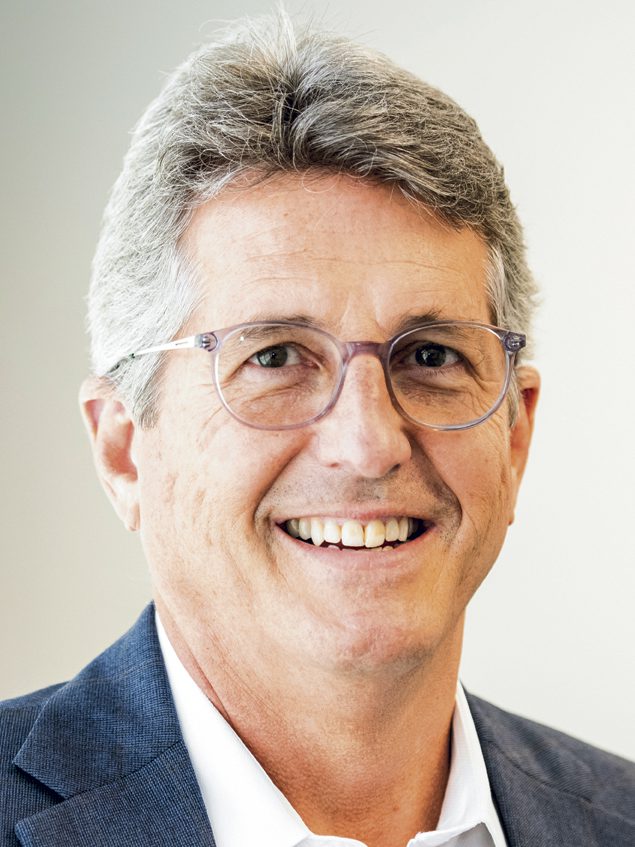 Johnny continues: "We also developed a five-year training program under which new hires came in as customer service advocates and worked with two client managers. The program is broken down into six-month periods which culminate with a review for progress and a salary adjustment. They continue up that chain, learning and growing, until they ultimately become client managers."
"We created this program because we found that trained people just were not available in the marketplace," Don says. "It also allows us to train them in our own brand of customer-first service."
Bottom-up management
"The producer teams make all decisions for their clients," Will notes. "They aren't second-guessed by management. We don't have minimum account sizes. The producer and his team decide whether a client is right for them."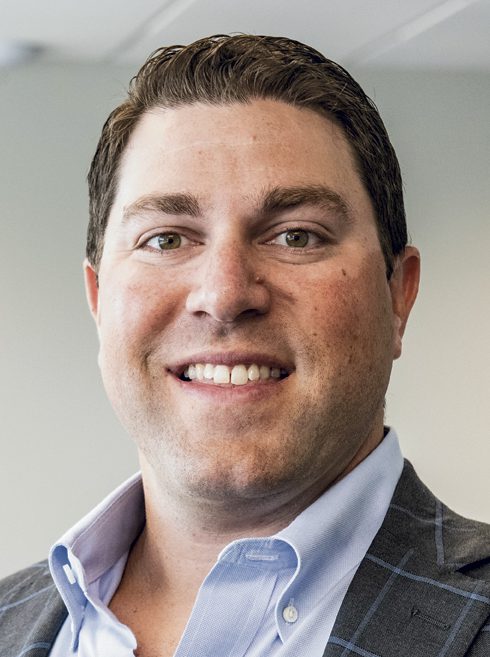 Don adds: "There is a plethora of reasons a producer might choose to write a small account, even though it won't add to the bottom line initially. It might be a friend who needs help or a recommendation from an important client, or because the producer team knows the vertical so well that they see the potential for growth that this small business represents. After all, every big business started out small at one point.
"I think it's also important that we are focused on commercial property/casualty insurance," Bob continues. "We don't want to get into areas where we can't offer expertise that is the best in the marketplace. That's our history and what we know best. We're not opposed to employee benefits or health insurance, but we aren't in a position to provide it in a manner that would be best for our clients. By the same token, if we were able to partner with a fully developed team that shares our customer-first philosophy, we'd certainly be interested in a conversation."
Don concludes by noting that "producers receive 50% commission on both new and renewal business. We recognize that our growth depends on keeping current customers as well as bringing in new business. We are opportunistic and have our eye on the horizon to move when opportunities to expand and grow present themselves, and when we can do so in a way that benefits our current clients and prospects."
Clearly Commercial Insurance Associates is doing something right. Through the first half of 2021, its revenue growth year-to-year was 54%. And it continues to use that growth to fuel more growth by bringing in new people and opening new offices where they are needed to better serve clients.
Rough Notes is proud to recognize C.I.A. as our Agency of the Month for living up to its philosophy: "Take care of clients and they will take care of you."
The author
Dennis Pillsbury is a Virginia-based freelance insurance writer.
Main Photo: Members of the C.I.A. leadership team. From left: Bob Wagoner, Brad Dean, and Craig Menzie, Managing Partners; Don Denbo, President and CEO; Will Denbo, Scott Denbo, Managing Partners; Johnny Thompson, Chief Operating Officer.