HOSPITAL INDEMNITY INSURANCE
Agents and brokers find a hungry audience for this rapidly evolving product
By Len Strazewski
Hospitals are jammed, intensive care unit beds are full, and the COVID-19   epidemic has us more sensitive than ever to the need for and cost of hospital healthcare.
Major medical insurance pays many of the healthcare charges associated with hospitalization, but many expenses are not covered by traditional health insurance. Hospital indemnity insurance, which pays cash to patients for daily hospital stays and other specified costs, is becoming more popular as a supplemental health benefit, insurers say. And insurers and their agents and brokers are learning new ways to integrate with each other to more effectively market the coverages.
Often sold with other supplemental insurance products, such as critical illness insurance and accident insurance, hospital indemnity insurance is evolving rapidly, insurers say, and agents and brokers are finding a hungry audience of employers seeking to give their employees more options to fund their own spiraling healthcare costs. The products are sold by many group benefits insurers, including Aflac, MetLife, The Hartford and others, through their agents as well as their enrollment support systems.
"Consumers are a little more aware of hospital costs as the pandemic news tells everyone that you can do everything right but still wind up in the hospital," says Kim Rudeen, vice president of product solutions at Aflac. And despite major medical insurance, patients may not have the resources to cover ancillary medical costs.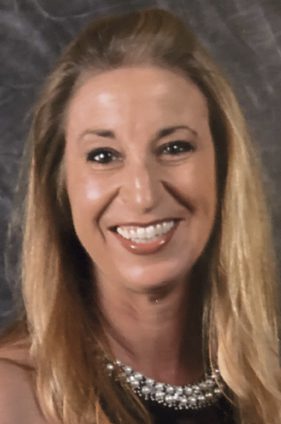 "What does my medical insurance cover? Is it enough? Consumer studies say that many individuals don't even have $1,000 in savings to cover medical plan deductibles and uncovered expenses," she says.
Hospitals are so overcrowded and there is a noticeable increase in pediatric hospitalizations, she says, but insurers are trying to reshape their supple-mental coverage to be more flexible in covering aspects of hospitalization and pre-hospitalizations costs, such as screening and wellness programs. Telehealth services, employee assistant programs and vaccination may also be covered.
"Is it flexible enough? That's what we are asking as we try to improve the coverage," Rudeen says. The goal, she explains, is to create a package of coverages that include hospital indemnity, critical illness, and accident coverage that "wrap protection around employees. It is not about any one product. It is about coverage that fits into the employer's benefit strategy designed to protect employees," she says.
Other insurers are following suit, not only creating broader coverage but working to make the supplemental benefits more attractive. The coverage additions also help improve traditional hospital indemnity insurance's reputation, which has not been good for many years.
Fixed indemnity plans
Last year, the USC-Brookings Schaeffer Initiative for Health Policy published an analysis of "fixed" supple-mental insurance products. The report was not flattering.
"Today's market features a wide variety of loopholes that allow unregulated products to proliferate, which may lead many consumers to purchase inadequate coverage without realizing it and increase premiums for people who rely on traditional comprehensive coverage. One pernicious example is fixed indemnity coverage, a benefit that is exempt from regulation but often masquerades as a traditional health insurance product. Fixed indemnity products are offered in problematic and nontransparent ways in the individual market for health insurance and by employers offering coverage to their workers," the report says.
"Some employers offer fixed indemnity plans that are intended as a supplement to traditional health insurance—an optional income replacement product that employees may choose to carry alongside their health coverage. However, we find widespread anecdotal evidence of employers misusing fixed indemnity products and offering them to their employees as the primary employee health benefit, in ways inconsistent with the justification for exempting these plans from regulation."
However, the report acknowledges that the new version of the coverage is broader than ever and pays for a variety of services at various fee levels. Hospital indemnity insurance can help to fill coverage gaps left by high-deductible medical plans when a person is hospitalized. The cash benefit can be used as the claimant sees fit, including expenses such as medical deductibles, childcare, household expenses, travel, lodging or meals.
Hospital indemnity sales are on the rise, according to Laura Bongiorno, head of technology, voluntary and specialty product sales for employee benefits at the Hartford.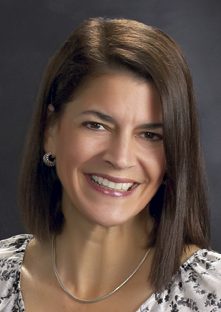 Hartford research indicates that 32% of employers added hospital indemnity insurance as a benefit and 62% of those employers said they added it due to COVID-19. Also, 46% of U.S. workers said they selected hospital indemnity insurance during their recent open enrollment period and 32% of those workers said it was a new selection for them.
Hospital indemnity insurance has become increasingly added to employer requests for proposals, Bongiorno says, in combination with critical illness and accident insurance. "The coverage has become more relevant for everyone and it has been evolving over the past few years to be more inclusive of additional conditions and available in more facilities than just hospitals," she says.
Flexibility has been driving sales, she says, as insurers have eliminated pre-existing conditions as restrictions on coverage. Earlier this year, the insurer announced a new addition to the hospital indemnity coverage that includes coverage for those who receive treatment for mental health conditions and substance use disorders. The supplemental health benefits also include coverage for health screenings and COVID-19 testing.
"The pandemic led to an increase in substance misuse and mental health conditions, and we also heard from employers that they are increasingly looking for benefits that support their employees' well-being," says Jonathan Bennett, head of employee benefits at The Hartford in an announcement release.
"We believe our enhanced hospital indemnity plan meets a growing need to remove financial barriers for many people who need medical care, including specialized treatment for addiction or mental illness." Nearly half of U.S. workers (48%) reported in 2020 their anxiety level increased due to COVID-19, and 27% of employees said in the most recent study that they struggle with depression or anxiety most days or a few times a week, up from 20% in March 2020, according to The Hartford's Future of Benefits Study.
The new hospital indemnity plan design helps deliver financial assistance for those receiving substance use disorder and mental illness treatment, which can cost up to $25,000 for a 30-day inpatient addiction treatment program and up to $10,000 for outpatient treatment.
Alan Hirschberg, senior vice president, group benefits, at MetLife agrees. "Throughout the pandemic, the importance of adequate insurance coverage has never been more prevalent and can help address not just financial health and physical health concerns, but also mental health, which is strongly linked to financial health.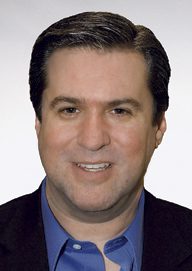 "Many employers are recognizing the rising need for hospital indemnity insurance—which, as a supplemental product to medical insurance, helps to cover hospital admission, sickness and accident-related inpatient rehabilitation, and hospital stays. Employers may be giving more consideration to offering this product to their employees in the future, if they aren't already."
The MetLife 2021 U.S. Employee Benefit Trends Study reflects this trend, he says, with eight in 10 employers saying they were planning to increase their range and/or level of investment in employee benefits this year because of COVID-19, and 66% saying they're expanding or intend to expand the range of voluntary benefits they offer.
The insurance industry has responded with innovation "to meet the moment for employees in response to the pandemic. For hospital indemnity coverage, it was critical that coverage for a COVID diagnosis was clear, as well as making any adjustments to provide better coverage for mental health.
"In addition, we worked closely with employers on issues their employees were facing, including extending grace periods for premiums, expedited claims, and simplified furlough and leave of absence processes," Hirschberg says.
As the pandemic continues into its second year, employees continue to see the benefits of voluntary benefit offerings and are looking for greater understanding about how the benefits can be used in the event of the unexpected, he says. "Employees saw in their communities how the expenses of a hospital stay could impact families' finances, and such uncertainty provided a new opportunity for them to evaluate how to best protect themselves and their families through the benefits offered to them by their employer."
Communication is key
Good communication and product education are critical, insurers say, not only to make clear what benefits are paid and at what levels, but also to clarify how the coverage interacts with major medical coverage for con-temporary needs, such as COVID-19.
The Hartford is "doubling down on education and communication," Bongiorno says. "Our communication features lots of storytelling to help illustrate how the coverages can be used by employees in personal situations." For example, the insurer has created a "virtual room" format that allows users to access a variety of videos including some humorous vignettes that relate to their own situations or needs, she says. The insurer has also expanded its use of digital technology to deliver communication that can integrate with benefit platforms developed by other insurers, employers, agents and brokers, and third-party benefit administrators.
Insurers and their marketing partners are building systems that can integrate employer benefit programs with voluntary benefit choices to reflect how the range of benefits can meet employee needs she says. In the past, supplemental benefits were often forgotten as employer-paid benefits and their enrollment took precedence, she says.
The Hartford's technology also supports a hybrid approach to enrollment in which employees can enroll online or with individual support from benefit advisors. "Our enrollment results have improved as we have created a more personal higher touch using the latest technology," Bongiorno says.
Hirschberg agrees that keys to supporting enrollment are good communication and contemporary technology. "No doubt, the right communication strategy can significantly impact employee engagement and help them make informed decisions. It's also important to meet employees where they are, whether that's online with digital communications in a remote working environment or offering one-on-one discussions with a benefit counselor.
"In addition, 'surround sound' efforts are effective, meaning offering employees multiple ways to engage with benefit information across channels, including email and benefit fairs," Hirschberg says.
"Those working with employers on building robust benefit packages should know there has been a trend towards greater support for employee well-being as a result of the pandemic."
About 70% percent of employers are investing in new emerging benefits (or intend to) according to MetLife's findings, highlighting a newfound interest among employers in providing a more holistic benefits package to address employees' overall well-being and improve their resiliency.
"But offering benefits is only as good as a robust communications strategy," Hirschberg concludes.
For more information:
Aflac
www.aflac.com
The Hartford
www.thehartford.com
MetLife
www.metlife.com
The author
Len Strazewski is a Chicago-based writer, editor and educator specializing in marketing, management and technology topics. In addition to contributing to Rough Notes, he has written on insurance for Business Insurance, Risk & Insurance, the Chicago Tribune and Human Resource Executive, among other publications.