HOSPITAL INDEMNITY INSURANCE
Stack this protection with other supplemental coverage to better fill gaps
By Len Strazewski
---
Early in the COVID-19 pandemic, hospitals became places of horror. Intensive care rooms were filled. Patients were laid out on ventilators and in some cities, refrigerated trucks served as overflow morgues for COVID victims.
During this time, patients avoided hospitals for routine needs, such as elective surgery, pre-maternity testing and non-urgent imaging, fearing expo-sure to COVID. But insurers say that era is over, and patients are returning to hospitals to access regular health- care, surgery and treatment.
As a result, supplemental health benefits, including hospital indemnity insurance, are on the rise, as corporate employees include them in their family health planning and insurers add features that expand the range of coverage.
"There was a great drop-off in 2020 when the pandemic statistics were report-ed and then the beginning of a rebound in 2021," says Matt Ennis, director, pro-duct marketing and development, for Reliance Standard. "Now those products are on a solid growth trajectory—a steadily upward climb."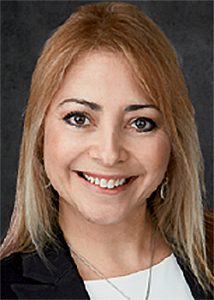 "Supplemental hospital benefits give employees confidence that their benefit package will provide the insurance protection they need."
—Janet Buzil
Senior Vice President, Product Innovation and Delivery
Combined Insurance
The trend continued through the last quarter of 2021 and does not seem to be reversing, he says. "Industry sales could shed more light on hospital insurance and this enrollment season is likely to show another uptick," he says.
What's driving the increase? Ennis says several factors are boosting sales, including better communication of plan features and the product's ability to work with other supplemental coverages. The latest updates to hospital insurance products are more flexible, Ennis and other insurers say, and fit in well with other medical supplements such as accident insurance and critical illness insurance.
Some insurers have also introduced a "buy-up" option for employees when their risk profile increases, such as a change in their family or medical condition needs. Employees can add the coverage or levels of coverage at relatively short notice to increase their protection when the future need is more likely to arise.
Employers are also communicating features more successfully. Ennis says employees are signing up for coverage when they anticipate a hospitalization, such as an elective surgery or a pregnancy. New iterations also provide some mental health and substance abuse treatment.
Kim Rudeen, vice president of product development and product management at Aflac, says the company began to take a lead in redesigning and expanding hospital insurance coverage in 2020, starting with some of the basic definitions.
"We have really expanded the definition of covered facilities," she says.
Some coverages excluded stays in hospitals for procedures and conditions that may have required a short stay for observation or follow-up. However, "if you are in the hospital, it's serious," she says, and that idea has driven the change.
Likewise, the insurer—and many others—have stopped excluding mental health treatment and, notably, substance abuse confinements which have become more common and are likely to create the economic problems for families, even if major medical insurance covers the cost of therapy.
Bryan Burke, assistant vice president, product commercialization, at Sun Life U.S., agrees that hospital insurance needed an overhaul, and the company launched a serious redesign in 2020.
"The experience of the pandemic made it clear that there was an in-creased need for the products," he explains. "Patient stays were increasing in length, often 10 days or longer in intensive care, and the kind of family expenses that are not covered by group medical insurance were increasing."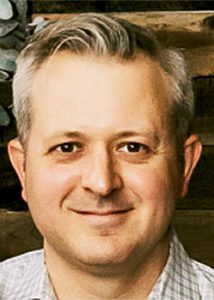 "There was a great drop-off in 2020 when the pandemic statistics were reported and then the beginning of a rebound in 202I. Now those products are on a solid growth trajectory—a steadily upward climb."
—Matt Ennis
Director, Product Marketing and Development
Reliance Standard
The redesign also makes the product a better fit for filling in gaps created by high-deductible health plans and Health Savings Accounts, he says. Buyers can stack hospital indemnity insurance for various amounts with other supple-mental coverage to better fill gaps for the expenses related to the early stages of critical illness or confinement created by accidents, as well as less complicated medical issues, such as pregnancy.
In general, the coverage now more effectively pairs with critical illness insurance and is more often sold with it as a catastrophic care protection under the lower levels of an HSA. The coverage also provides varying limits for some conditions and lengths of stay, Burke says. Pregnancy, for example, has become one of the most important covered conditions.
"In the past, hospital indemnity insurance had a lot of restrictions for pregnancy, but now most of them have been eliminated," he says.
The coverage pays an increased amount at the first day of confinement and continues at base payment for 10 days. The insurer promoted this aspect of the coverage for pregnancy stays, which can be simple with a minimum stay or increased after complications. Employees can also purchase an extended care rider for longer stays.
Many insurers had been talking about adding coverage for mental health issues and nervous conditions for several years, he adds, but as underwriters were considering other changes in covered conditions, it also seemed like the right time to add coverage for those conditions as well.
"We are no longer excluding mental health and other nervous conditions," Burke says. "In the past there were lots of exclusions in hospital indemnity insurance and we have eliminated many of them—from mental health issues to some elective procedures."
Chubb company Combined Insurance also reports increased demand for hospital indemnity coverage due primarily to two factors: the continued prevalence of high-deductible health plans (HDHP) and the pandemic prompting heightened awareness and concern regarding hospital costs.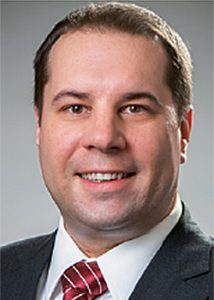 "In the past there were lots of exclusions in hospital indemnity insurance and we have eliminated many of them—from mental health issues to some elective procedures."
—Bryan Burke
Assistant Vice President, Product Development
Sun Life U.S.
In April, Chubb Workplace Benefits announced its new "Hospital Cash" product, underwritten by Combined for mid- to large-sized businesses. The offering includes inpatient specialty care for psychiatric illness and substance abuse, as well as newborn nursery care and maternity follow-up visits and family care (for children and aging parents) and pet care (for pet boarding) while an employee is hospitalized.
In September, Combined added "Hospital Champion" for small business-es, which offers up to 24 customizable plan designs. It pays benefits directly to employees toward deductibles, co-pays, prescriptions, and even other costs like groceries or bills.
Janet Buzil, senior vice president, product innovation and delivery at Combined Insurance, says, "Employers are striving to offer employees benefits that provide increased insurance protection in today's turbulent economic times. That's why Hospital Cash and Hospital Champion are excellent companions to high-deductible health plans. Supplemental hospital benefits give employees confidence that their benefit package will provide the insurance protection they need."
The pandemic also drove changes in audience reception and delivery. Since the inception of supplemental benefit programs, agents and brokers promoted the products with in-person and small group meetings of employees. But during the pandemic, employees moved to remote assignments and working from home and were unavailable for office meeting.
So, insurers and their agents moved to remote technology such as Zoom meetings and proprietary web tech for enrollment, insurers say, which was more effective than expected.
Matt Dodds, sales director of Assured Partners, says group meetings are slowly returning as pandemic restrictions are loosening, but the promotion and delivery systems are permanently changed with the development of remote enrollment technology, new products and new employee demographics.
Universal life insurance previously dominated supplemental benefits sales, Dodds says, but since the pandemic, hospital insurance has soared into the lead and its customer base with it. The company uses its tech to make sure its agents and brokers and employers are prepared with information for the enrollment process.
Assured Partners packages hospital insurance with at least one other product, such as accident insurance, critical illness insurance or disability insurance, to create an attractive benefit for employers to offer and brokers to market, Dodds says.
"For the first time, younger employees are paying attention to benefits such as hospital insurance," he says. "Our brokers are prepared for the education process and the enrollment process."
Dodds says "there's never been a better reason" to buy hospital insurance. Coverage has become broader with guaranteed issue policies and any restrictions based on pre-existing conditions have been eliminated. "People are more aware than ever of the value of hospital insurance and for the next two to three years, awareness will continue to be high," he says.
However, the more flexible insurers make the products, the more complicated they can be to understand. Aflac has also simplified its communication to help corporate buyers and its employees understand the company's broad array of hospital insurance and related products.
Aflac tailors its communication to how employers choose to market supple-mental health insurance products, Rudeen says, and targets employees with simplified communication of pay-roll deduction premium payment and the claims process.
"What makes sense is to make the products, the enrollment process and the claims process easier to understand," she says.
For more information:
Aflac
www.aflac.com
Assured Partners
www.assuredpartners.com
Combined Insurance
www.combinedinsurance.com
Reliance Standard Life Insurance Co.
www.rsli.com
Sun Life U.S.
www.sunlife.com/us
The author
Len Strazewski is a Chicago-based writer, editor and educator specializing in marketing, management and technology topics. In addition to contributing to Rough Notes, he has written on insurance for Business Insurance, Risk & Insurance, the Chicago Tribune and Human Resource Executive, among other publications.