Organizations fight the "fatigue" of a prolonged hard market
By Joseph S. Harrington, CPCU
---
When it comes to insurance, not-for-profit organizations and social service agencies are beset by "fatigue," according to Cheryl Tamasitis, regional vice president of specialty care for Nationwide. "Since late 2018 and early 2019, they've seen premium increasing and capacity shrinking across the handful of specialist carriers who serve human services," she says—"thus the fatigue."
As Tamasitis puts it, nonprofits and social services are impacted by most of the risks affecting commercial accounts—CAT losses, supply chain disruption, litigation funding, and other loss drivers—but feel the effects sooner and with greater impact than for-profit accounts.
In addition, nonprofits and social services operate under greater expectations and public scrutiny than their strictly commercial counterparts. "Protests over social injustices, amplified by social media, have divided the country and potential jurors to a very unhealthy degree," Tamasitis says. "Political rhetoric often conditions how people value a program."
In response to market pressures, "we are culling our overall book from the perspectives of profitability, risk appetite, and agency partnerships," she says. "We cannot continue to be everything to everyone, so we aspire to be best in class in the classes of business where we can lend the most value."
"Protests over social injustices, amplified by social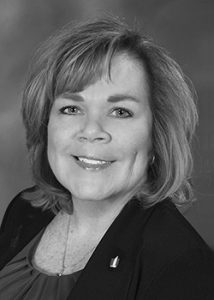 media, have divided the country and potential jurors to a very unhealthy degree. Political rhetoric often
conditions how people value a program."
—Cheryl Tamasitis
Regional Vice President, Specialty Care
Nationwide
Care Providers Insurance Services, a division of NSM Insurance Group, is also seeing evidence of that fatigue, according to Julia Sewell, Care Providers' underwriting manager.
"We are seeing a huge influx of new business coming in because their current carriers are drastically increasing premiums, pulling back coverage or limits, or getting off the account altogether," she says. "While insureds have adapted to rate increases, which have actually come down from double-digit levels, the change in carrier appetite has hit them hard. Some carriers have exited entire classes of business."
Prices up and limits down
"All lines of coverage have been impacted," says Robin Stolle, area vice president for Risk Placement Services. "Our clients are seeing increased pricing and lower limits. Carriers are limiting their exposure, if at all possible.
"Weather losses are one of the greatest factors affecting an account's risk profile," Stolle adds. "In particular, wildfire risk has spread to parts of the country where it was not a concern in the past, and we continue to see carriers withdrawing from areas of increased wildfire risk."
"Since the courts have reopened after the COVID-19 pandemic, average claim settlements have steadily risen across all lines of coverage," says Brad Storey, vice president of risk management and claims for Irwin Siegel Agency.
That applies to both property and liability claims, Storey says, as building property valuations are being "right-sized" to reflect increased costs of construction, while liability exposure is expanded by the enactment of laws allowing decades-old abuse claims to be "revived."
As a result of all this, "underwriters are asking far more questions than they have in the past," says Storey's colleague Jason Levine, director of underwriting in Irwin Siegel's large accounts division. "Underwriting standards have become more stringent, and pricing is increasing to keep up with claims trends and inflation."
"From a carrier perspective, we're underwriting better, asking better questions, pricing for the exposures, and spotlighting our loss control and claims services," says Tamasitis. "Our Human Services practice has historically been very conservative from the standpoint of limits, and we're looking for opportunities within our current portfolio where we can prune a bit further."
Sewell says that Care Providers is "making every effort to keep premium increases and coverage reductions manageable" for its nonprofit/social services insureds. Among other things, NSM is reducing its excess liability limits for abuse coverage and blanket property limits in catastrophe-prone or crime-prone areas, and modifying its wind/hail deductibles to increase the insured's exposure to manage risk.
To offset the latter, Care Providers has partnered with a wind buyback carrier that offers better wind/hail terms and reduces the insured's out-of-pocket costs. "In general, our risk appetite has remained consistent," says Sewell. "There are no major changes to the classes of business we will consider, and our minimum premiums have not changed."
Loss control
While the cost of risk for for-profit enterprises is roughly correlated to revenue, that's much less the case for nonprofit organizations.
"Increased costs are the biggest challenge facing nonprofits and social services," says Stolle. "Everyone's budget has gotten tighter and income has not increased to meet the demands on nonprofit and social service organizations. As a result, some of our clients are cutting back and not buying certain coverages if they are not specifically required to carry them."
Care Providers finds the same dynamic in play. "Nonprofits project their funding ahead of time," says the firm's Underwriting Manager Erin Crawford Peterson. "Additional costs for insurance or risk management complicate for their financial planning and future operations."
Given the scarcity of funds and growing demands on nonprofit organizations and social services agencies, the greatest opportunities and greatest potential rewards for agents, brokers, intermediaries, and carriers in this sector lie in their ability to provide value-added loss control services in a cost-effective manner to insureds.
"Now, more than ever, in-depth knowledge of the human and social services industry is critical," says Dawn Martin, vice president of underwriting for Irwin Siegel Agency. "Ongoing communication with clients concerning program development and any new services is extremely important in managing the risk profile of human service organizations."
"Nonprofit/social service organizations are needed now more than ever," says Peterson. "Carriers are helping policyholders create employee handbooks, conduct abuse prevention training, understand professional licensing, and train drivers.
"Even in a tough marketplace, the opportunities in this space are endless."
For more information:
Care Providers Insurance  Services
www.nsminc.com/programs/care-providers-insurance-services
Irwin Siegel Agency
www.siegelagency.com
Nationwide
www.nationwide.com
Risk Placement Services
The author
Joseph S. Harrington, CPCU, is an independent business writer specializing in property and casualty insurance coverages and operations. For 21 years, Joe was the communications director for the American Association of Insurance Services (AAIS), a P-C advisory organization. Prior to that, Joe worked in journalism and as a reporter and editor in financial services.