Benefits Products & Services
By Thomas A. McCoy, CLU
LEADING WITH THEIR STRENGTH
Benefits companies harness their expertise for pandemic relief
A gift of something you are uniquely qualified to give can be the most remembered by the recipient—a handmade item, for example. So, while the insurance industry, along with much of corporate America, has made generous financial donations to healthcare initiatives during the pandemic, the gifts of its own products and services may leave the most lasting impression.
It is easier for companies outside the insurance business to do this. The public is likely to remember that auto makers re-engineered their operations to make ventilators, in the same way they converted their facilities to make tanks during World War II. Or that technology companies donated their expertise to hunt down the coronavirus.
Is it possible for insurance providers to expand the use of their own unique products to ease the effects of the pandemic? And in the process, can they enhance the long-term standing of these products?
MassMutual, which offers a wide array of employee benefits solutions, started an initiative called HealthBridge, which aims to accomplish these objectives. Soon after the pandemic took hold, it began offering free life insurance for three years to healthcare workers and volunteers who have an exposure to COVID-19.
"Our response to COVID-19 was to do what we do best," says Gareth Ross, head of enterprise technology and experience for MassMutual.
The free term policies under HealthBridge have a death benefit of $25,000 for applicants ages 18-50 and $10,000 for applicants ages 51-60; they are issued without requiring a physical exam or lab tests. MassMutual has committed to pay the premiums for face amount totals of up to $3 billion for the program. It also accepts further outside contributions to help fund the insurance.
"We created HealthBridge to provide support to frontline healthcare workers who are putting their own health on the line to help their fellow Americans," says Ross. "It gives them an opportunity to help secure their future and protect the ones they love."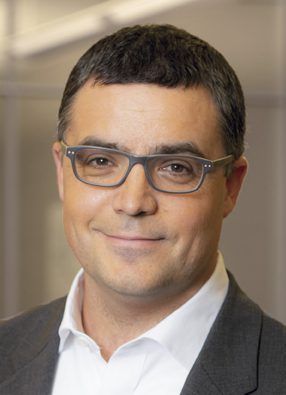 MassMutual initially offered the program to healthcare workers and volunteers in a few states that were hit hardest by the virus. At the end of June, HealthBridge was expanded to become a nationwide program.
"It's a way of saying 'thank you' to these individuals who are on the front lines every day," says Ross. Beyond doctors, nurses and other direct care providers, those eligible include lab technicians, custodial staff, maintenance crews, cafeteria workers, security personnel, volunteers and others who meet the requirements of exposure to the virus.
"The crisis has prompted people to address their own mortality, and they want to be sure that their families are taken care of if anything happens to them," Ross says. "MassMutual and the rest of the industry have seen an increased demand for products that provide this core protection."
He cites LIMRA figures showing that while overall life insurance sales were flat in the first quarter of the year (up 1%), term life sales during the same period were up 8%, the largest increase in 12 years. Forty percent of term life writers reported double-digit increases.
In addition, Ross says, "Data shared by MIB (a nonprofit information exchange used by life and health insurance companies to assess risk) show that U.S. life insurance application activity was 5.2% higher in May 2020 than in May 2019. Overall application activity climbed even more for the youngest of the consumer groups they track (ages 0-44), up 7.1%. COVID-19 has potentially educated younger consumers in particular about the value of life insurance.
"Our affiliated agents and brokershave been highly supportive of the HealthBridge program from its outset," Ross continues. "Many of their clientshave expressed appreciation for our efforts, which help the frontline health-care workers and volunteers in their own communities."
MassMutual's HealthBridge pro-gram isn't the first time the company has gifted life insurance to people in need. Since 2002 it has been offering a program known as LifeBridge, which provides a free $50,000 10-year term life insurance policy to parents or guardians of children in low-income families.
Under LifeBridge, families with dependents under age 18 whose household income is between $10,000 and $40,000 are eligible to apply for the free coverage. Eligibility for this program is subject to underwriting guidelines, and policy proceeds must be used for educating children.
MassMutual has issued more than14,000 policies under LifeBridge, provided $700,000 in coverage, and paid out $2.8 million in claims. It is committed to providing up to $1 billion in face amount of coverage under the program.
"Based on the groundwork we had laid for approvals previously with the LifeBridge program, we were able to get HealthBridge up and running in just several weeks," says Ross.
Guardian Life is another employee benefits company that has donated its specialized product capabilities to help ease the burden of the pandemic. Through July 31, it extended its WorkLifeMatters Employee Assistance Program (EAP) to all of its small business employee benefits customers (500 employees or fewer) at no charge (approximately 90,000 businesses and 2.3 million employees).
In a Guardian poll of small business owners conducted in April, 92% of them reported a moderate to very high level of stress. "Providing small businesses and their employees support and personalized advice is a concrete way we can help," said Andrew McMahon, president of Guardian.
The EAP, both through online resources and personal counseling, can help employees address stress management along with other personal issues. Included are physical and mental wellness, family support, financial and legal issues.
Guardian also introduced a COVID-19 Action Center, providing additional free services through July to both small business employers and their employees. For employers, it includes financial and legal guidance on topics
such as the federal Families First Coronavirus Response Act (FFCRA), business continuation planning, lease negotiations, workplace safety and regulatory updates, and remote workforce guidance.
In addition, Guardian has conducted weekly webinars on COVID-19-related topics, providing advice and answering questions since early in the pandemic. The webinars have been attended by thousands of brokers, advisors and business owners.
In the midst of this stressful workplace atmosphere, consumers' trust in life insurers and advisors is on the rise, according to research conducted by LIMRA in May. LIMRA reported that the percentage of consumers who say they have "quite a bit" or "extreme confidence" in insurance companies and agents was at its highest level since the study was first conducted in 2008. Four in 10 consumers said they have extreme confidence in life insurers; 30% said the same of agents and advisors.
The same study also showed that consumers who viewed the overall economy favorably dropped from 56% in January to 25% in March and 21% in May.
"One of the factors that may have contributed to consumers' increased confidence in life insurers was contact with one's carrier during the pandemic," says Jennifer Douglas, research director at LIMRA Research Quality and Performance. "A third of life insurance policyholders had heard from or reached out to their carrier since March. Of those, 70% were satisfied with the customer service they received. These individuals report very high levels of confidence in life insurance companies.
"However, these satisfied policyholders with recent contacts represent just over 10% of those surveyed," she notes. "So this is not what's solely driving the increased confidence. In fact, we see a boost in confidence among life insurance policy owners and nonowners alike."
The pandemic seems like it's been going on forever, but it's only been a few months. It is still too soon to compile definitive data on how it is affecting the employee benefits business. What we do know is that the reputation of benefits advisors and their insurance company partners will be significantly shaped by how they perform during this period of uncertainty.
The author
Thomas A. McCoy, CLU, is an Indiana-based freelance insurance writer.