Benefits Products & Services
Sun Life Summit tackles the tough issue of health-related absences
When an employee is absent from work due to health reasons, it can bring out the worst or the best in other employees. "She's sick again?" someone mutters in a tone that is both irritated and skeptical. "I guess I'll be doing her work and mine again today." Others rally behind an employee who faces a serious health situation. They might donate their own accumulated days from the company "sick bank," if permitted. Or they might take meals or run errands for the coworker after work.
Absence management is a big deal for employers. The cost of unplanned, unexpected work absences is estimated to be 8.7% of payroll costs, on top of the 13.6% that employers pay for healthcare, according to Dr. Chris Brigham of Brigham & Associates, author of Living Abled & Healthy: Your Guide to Injury and Illness Recovery. Brigham appeared on a panel at the recent Sun Life Summit 2016.
Another Summit panelist, Dr. Jennifer Christian, president and chief medical officer of Webility, said that an employer's perception of the cost problem created by unhealthy employees varies within the management of the organization.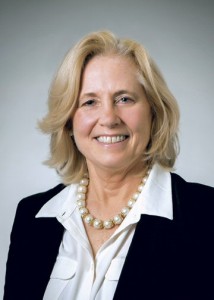 "Benefits people think the highest cost comes from the effect on benefits costs," she said. "The people running the company think the biggest cost from unhealthy employees is the loss of productivity from having people away from the job. There's pretty good data that show that the vast majority of the cost of unhealthy employees comes from its effect on productivity."
Marjory Robertson, assistant vice president and senior counsel of Sun Life Financial, appearing on another panel at the Summit, said that the direct and indirect effects of absence could include "disability benefits and premiums, but also temporary employee pay, overtime pay, or the impact of presenteeism, and problems associated with abusive leave or intermittent leave."
According to Robertson, the laws concerning employee absences—primarily the Family and Medical Leave Act (FMLA) and the Americans with Disabilities Act (ADA)—are broadening in ways that make it difficult for employers to keep up, particularly those firms with operations in multiple states. Her job includes helping employers stay abreast of these statutory requirements.
The Summit's assemblage of doctors and lawyers on two panels provided a broad view of the challenges employers face in managing absences. The mission of Dr. Christian's organization, Webility, is to promote better communication among employers, benefit administrators and medical offices, thereby helping disabled individuals return to work.
Christian maintained that injured or ill employees need help in navigating through the return-to-work process. "Right now, when an employee is having trouble returning to work and keeping their job, none of the professionals he or she might turn to for help feels responsible for helping that person stay at work," said Christian.
"In medical school we were not trained to help people stay at work. When I saw my first disability form, I looked at it and said, 'What is this, and why do you think I know the answer?' We just think someone else does it."
Dr. Brigham agreed that doctors can contribute only so much toward returning the employee to productive work. Their training is geared toward fixing an injury or illness, rather than focusing on the specific function the patient may need to perform in their job, he said. "Part of the problem is the way we pay physicians—on a transaction basis, rather than for outcomes."
Dr. Christian pointed out that there can be two very different types of people who are off work for health-related reasons. First, there are those with an obvious disability due to a catastrophic event, such as someone with an amputation or full-body burn. Generally, these people get the support they need from employers and fellow employees.
Others she calls "creeping catastrophes," which she says account for about half of those going on Social Security disability. "At first they have what appear to be very common health conditions, which normally wouldn't result in any time away from the workplace, let alone a permanent disability. They start out feeling too sick to work, and they don't get the kind of support they need to consider themselves able to return to work."
Dr. Christian said part of the answer in these creeping catastrophe situations is earlier transitional return to work. "This is very different from work accommodations covered under the ADA," she pointed out. "It's voluntary on the part of employer and employee. By returning to work gradually, the employee can boost his or her self-confidence and feel connected to the workplace."
Sun Life's Robertson ran through key provisions of the FMLA and ADA, pointing out some of the provisions that might prove the most troublesome to employers as they administer their leave policies.
She also noted the trend toward paid family leave. More employers
are adopting it voluntarily, and there are various state and national proposals under discussion that would require some form of paid family leave. Currently, she said, there are five states that have paid family leave funded through employee deductions.
At the time of the Sun Life Summit this fall, Hillary Clinton supported paid family leave, using leave criteria which mirror the FMLA. An employee would be paid to take care of a newborn child or family members who are ill. Clinton proposed that it be a partial income replacement, with a cap for high-income employees.  Her proposal calls for it to be funded by a tax on high-income individuals.
Legislation is pending in Massachusetts and the District of Columbia that would require employers to fund paid family leave.

The current FMLA applies to employers with 50 or more employees within a 75-mile radius. Robertson pointed out that for employees who work from home, their "workplace" is the company office they report to, not their home location. "With the increasing number of remote workers, more and more employers will be pulled into the FMLA," she noted.
For workers who have been with their employer for at least a year and worked a certain number of hours, the FMLA provides 12 weeks of unpaid leave to care for a newborn or newly adopted child or foster child. It also can be used for an employee's serious medical condition or that of a covered family member, as well as for some military leaves.
Employees do not have to take their FMLA time in a continuous block. "Intermittent leave is the biggest nightmare of all for employers," Robertson said. "When an employee has a chronic medical condition, once they submit certification of it—that the condition may prevent them from working—they have the legal right to call in sick on unscheduled days, to arrive late to work, or to leave early. It's nerve wracking for employers, but many are afraid to push back on it."
Robertson says employers facing this situation should require employees to follow their call-in procedures. "You can require them to give a reason for their absence, and if it isn't for the reason that is on file, you may be able to discipline them."
The ADA applies to employers with 15 or more employees and becomes effective the day an employee is hired. Employers are required to make changes to enable the disabled employee to perform essential functions of the job. According to Robertson, courts disagree as to whether the employee has to suggest the need for a work accommodation or whether the employer is obligated to initiate that discussion.
"The type of accommodations that can be offered are as far as the mind can reach, especially with technology," said Robertson. "Employers don't always realize this can include extended leaves of absence."
She pointed out that some employers are confused about their responsibilities in a situation that involves an employee covered by both the FMLA and the ADA. When this person comes off their 12 weeks of FMLA leave, the employer might inform the employee that if they don't return to work, they will be terminated. "That violates the ADA," she warned. "When that 12 weeks is up, the employer must have a conversation with the employee as to whether 1) additional leave may be needed; or 2) other accommodations at work need to be made."
A third-party vendor, such as Sun Life, can serve a useful role in conducting these mandatory return-to-work discussions, Robertson said. First, it can help avoid a legal mistake under ADA and, second, employees are likely to feel less pressure talking to an outside person than they would to a company manager.
Alexandra Dumont, assistant vice president, product & strategy, for Sun Life Financial, noted that an increasing number of employers recognize the importance of understanding and tracking all the costs and productivity issues related to absences. This "Total Absence Management" process can include monitoring and benchmarking FMLA and ADA data, sick time, paid time off, overtime, and training for temporary employees.
"Health and productivity management can be especially important for employers with 24-hour operations, such as a line at a manufacturing shop or a hospital where trained people must be present at all times," Dumont said.
How a company manages the need for its employees to be away from work will always be important to its productivity. It also provides opportunities for management to set standards that are both fair and caring.
The author
Thomas A. McCoy, CLU, retired in 2013 as editor-in-chief of Rough Notes magazine.