NONPROFITS AND SOCIAL SERVICES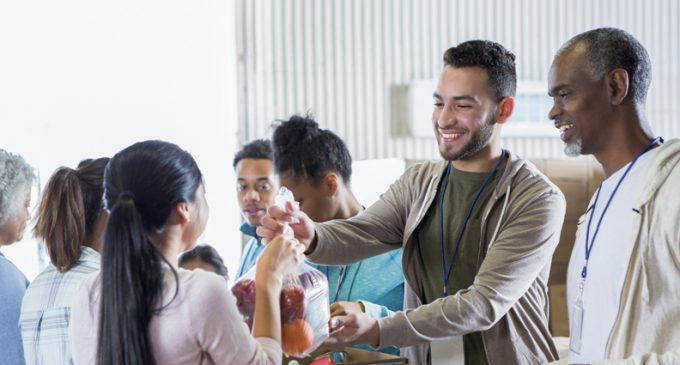 Specialty Lines Markets
NONPROFITS AND SOCIAL SERVICES
A growing sector adapts to new needs and new challenges
By Joseph S. Harrington, CPCU
If you associate the term "nonprofit"    with a laid-back, slow-moving sector of the economy, you are way behind the times. In recent years, the growth of nonprofits has outpaced the growth of for-profit enterprises.
According to the Urban League, the number of nonprofit organizations registered with the Internal Revenue Service rose more than 10% from 2005 to 2015, to slightly more than 1.5 million. In contrast, the number of small businesses with at least one employee (besides the principal) remained essentially flat at about 6 million.
Interestingly, there's actually growth in the number of for-profit enterprises providing services that were once provided almost exclusively by nonprofit organizations. "We are seeing a significant uptick in for-profit organizations in the human services sector, particularly in addiction treatment," says Brad Storey, vice president of risk management at Irwin Siegel Agency, a managing general underwriter that specializes in human and social services.
In terms of employment, job growth at nonprofits was three times the rate of for-profit enterprises from 2007 through 2016, according to the Center for Civil Society Studies at Johns Hopkins University. In fact, nonprofit and social service organizations are struggling with a shortage of qualified workers, even for non-specialist positions.
"From our meetings with executive directors of social service organizations, it's clear they are grappling with a shrinking labor pool," says Scott Grieco, president, middle market at The Hanover Insurance Group, Inc. "It's becoming challenging to replenish the normal turnover of direct-care workers and the pending number of retirees, especially in managerial roles.
"The challenge is intensified when coupled with the increasing demand for services," Grieco adds. "Some organizations are facing the difficult decision of cutting their services, and others are exploring unique solutions such as electronic monitoring tools. All of these options can affect risk management and insurance needs."
Signs of hardening
Nonprofits aren't exactly big business but, combined with public sector service agencies, they are an ever-larger market with ever-larger loss exposures. The resulting demand for insurance is compounded by increasing legal and contractual requirements for coverage.
"Municipalities are requiring nonprofits to carry bigger aggregates," says Brian Johnson, chief underwriting officer for the Nonprofits Insurance Alliance. "Many contracts now require a nonprofit to carry at least a $2 million or $3 million aggregate limit."
Given the growing demand and increasing exposures, the market for nonprofit coverage may be starting to harden after years of soft market conditions.
"We're seeing the beginning signs of a hardening of the market," says Dawn Martin, vice president of underwriting for Irwin Siegel. "We're seeing increases on renewals but aggressive pricing on new business."
Those observations are shared by Johnson: "We are starting to see a hardening market for certain classes of nonprofits in certain areas of the country," he says. "If these organizations are offered a renewal—and many are not—it is often at higher prices, lower limits, or both."
"Some classes are seeing a pronounced increase in rates for improper sexual conduct and social service professional liability," Johnson adds. "In the case of family and child services organizations, carriers are reducing available limits for professional and sexual conduct liability. In some cases, depending on the experience of the nonprofit, renewals are being offered at a higher rate and at lower limits."
In response to the trend, Johnson sees larger nonprofits seeking to reduce insurance costs by accepting higher deductibles or self-insured retentions and by relying on strong internal risk management resources.
Martin hears similar reports from the field but says her carriers have not retrenched on their limits for professional liability and sexual abuse coverages. "Contrary to what our brokers are telling us about the reduction of limits in the marketplace, the capacity in our programs remains steady and consistent," she says.
The greatest evidence of hardening in the insurance market for nonprofits and social service agencies is in the commercial auto line, which Martin characterizes as "a loss leader across the board for the social and human services industry." Grieco notes that "we see the market for automobile insurance, especially in the areas of client transportation and use of non-owned personal autos for work, continuing the trend of moderate price increases."
Despite the indications of a hardening market, observers and participants still see ample underwriting appetite for sound nonprofit risks.
"Overall, the market shows ample appetite, accessibility, and affordability for well-run service organizations," says Grieco. "A couple of lines such as automobile and errors and omissions, are seeing moderate price increases," he adds. "But overall, those pricing trends have been mitigated by reductions in workers compensation rates in most states."
Johnson adds that "we are seeing a softening of some markets due to improved loss ratios.
"One example is directors and officers liability coverage," he says. "We are seeing carriers that typically cover for-profit organizations introduce special incentives and pricing to entice nonprofits to move their coverage."
However, Johnson cautions agents for nonprofits to beware of "special" pricing that is created by excluding key coverage parts, such as for fiduciary liability, and offering them as "add-ons" for additional premium.
Producer's role
The expansion of exposure and tightening of underwriting for the nonprofit sector affords agents and brokers ample opportunities to demonstrate the value they can provide by helping organizations make the most of their premium dollars.
"Solid coverage solutions are important, but when you work in this industry, you understand that it is so much more," says Grieco.
"There is a unique trust—a three-way partnership that develops among the social service provider, the agency and the carrier," he notes. "These organizations look to their agents and carriers to help them with risk management solutions and specialized claims expertise.
"Agents can help guide their social service clients to carriers that have robust risk management programs," Grieco adds. "Risk management is key to controlling insurance costs, and the benefit goes beyond premium reduction."
"As new policies become available, nonprofits, like any other insurance buyer, will want to tailor their coverage to address their specific exposures," says Johnson.
For more information:
Irwin Siegel Agency
www.siegelagency.com
The Hanover Insurance Group
www.hanover.com
Nonprofits Insurance Alliance
www.insurancefornonprofits.org
The author
Joseph S. Harrington, CPCU, is an independent business writer specializing in property and casualty insurance coverages and operations. For 21 years, Joe was the communications director for the American Association of Insurance Services (AAIS), a P-C advisory organization. Prior to that, Joe worked in journalism and as a reporter and 1editor in financial services.