Agents explain why they place personal lines with regional carriers
Rumors abound that independent agents have all but ceded personal lines business to direct writers and exclusive agency companies.
Definitely not, say some members of the Rough Notes Editorial Advisory Board and their associates. Their agencies are going strong in personal lines, and they attribute much of their success to the relationships they've forged with regional insurers.
"We represent several regional carriers," says Scott White, CIC, chief executive officer of VAST in Marquette, Michigan. Under its former name, Hetrick & Associates, the agency was featured in the August 2006 issue of Rough Notes and later was chosen as Rough Notes Agency of the Year for 2006. White lists Auto-Owners, Citizens, Frankenmuth Mutual, and Michigan Insurance as regional insurers used.
"One carrier that really stands out is Auto-Owners," White says. "They've been a stable, committed personal lines partner for us for more than 25 years, and they don't do anything flashy; they just consistently do the right thing. Their rates are stable, they have great people, and they provide excellent claims service."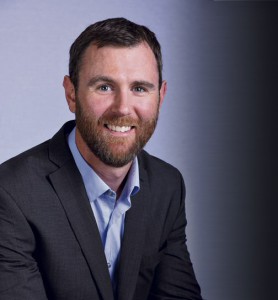 Committed to the market
One reason VAST likes to work with regional carriers, White remarks, is that they're committed to the marketplace they serve. "They're domiciled in our state or in our region, so they have local knowledge. They understand the marketplace differently from national carriers; their people live and work in our marketplace. Their leadership is engaged with the market. The relationships we've forged with our regional carriers are deep and wide, and that allows us to partner with them at a different level than usually is the case with national companies."
What challenges may confront an agency that works with regional carriers?
Generally, White observes, regionals are more sensitive than national insurers to the impact of a single large loss; such an event may cause a regional company to pull back from the market, possibly by restricting coverage or raising rates. The same response may be triggered by poor quarterly or year-end results in the region, he notes. "Also, a regional may put on the brakes if it doesn't have enough volume within its region or with key agencies," White adds.
A challenge for all insurers that operate in Michigan, he points out, is that Michigan is a no-fault state with unlimited medical payments. "When it comes to direct writers, their footprint in Michigan is a little smaller because of the no-fault law," he explains. "They're not as eager to do business here as are the regional companies we work with for personal lines."
VAST definitely would consider adding more carriers to its roster of regionals, White says, adding, "The key factor is the opportunity to build that strong, close relationship." In fact, VAST is working to bring on board another regional that currently writes only commercial lines but in the next few years will broaden its portfolio to include personal lines.
White offers some thoughts for agencies that are considering representing regional carriers. "The great thing about regional carriers is that you can have relationships with all levels of the company, from marketing, under- writing, and claims to leadership," he comments. "If you take advantage of this opportunity, you can get to know these people pretty well."
A key to success in working with regionals, White observes, is effective planning. "Every year we sit down with each of our carriers to review our performance for the past year and develop a plan for where we want to go together next year. During the year we monitor and measure our performance to make sure we're on track. Open communication and agreed-upon expectations are essential to making these relationships work."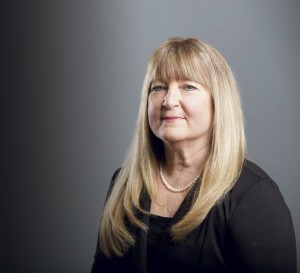 "Hyper-local" company
For McClain Insurance Services in Everett, Washington, personal lines is far from being an accommodation for commercial accounts; the agency writes exclusively personal lines. McClain was profiled in the October 2014 issue of Rough Notes and subsequently selected as the Rough Notes Agency of the Year for 2014.
Nick Pembroke, CIC, CISR, an agent with McClain who joined the firm in 2000, says that since 1977 the agency has represented PEMCO Mutual Insurance Companies, which is based in Seattle and also writes business in Oregon. Agency Founder and Principal Claudia McClain worked for PEMCO before establishing her agency and over almost 40 years has forged close ties with the insurer. The agency has a niche market for earthquake coverage and places this business through GeoVera, Palomar Specialty, and QBE Insurance. On the national carrier side, McClain represents Progressive and Safeco.
As McClain's major carrier, Pembroke says, "PEMCO is hyper-local. Its employees, including underwriters, claims adjusters, and executives, live and work in our communities. Its advertising campaign, 'A lot like you, a little different,' resonates with everyone in the Puget Sound area. We have long-term relationships with the employees, and this helps us leverage change for our customers. The underwriters are able to think outside the box to continue to work with long-term customers in ways that might not always fit within their guidelines.
"PEMCO was one of the first companies to stop using signed paper applications, not even requiring an e-signature," Pembroke continues. "It has created one of the best consumer platforms in any industry, including online access and an app that provides access to customer information. Its insurance products are geared toward preferred business."
Ashley Abrams, who joined McClain last year with a background in commercial insurance, talks about her "alma mater," Mutual of Enumclaw (MOE), another regional insurer the agency represents.
"When I started working with MOE, the popularity of craft breweries, small-batch distilleries, and wineries was exploding. A lot of these endeavors started in people's homes—they started distilling as a hobby, word spread, and they began holding tastings and selling products out of their garage or small outbuilding. MOE identified this as a growing exposure in the Pacific Northwest, and we were able to package home, auto, umbrella, and coverage for the business for this market.
"Another example that comes to mind," Abrams continues, "is a client who had a small goat rescue in her back yard. My East Coast underwriters from national carriers thought this was bizarre and wouldn't entertain the idea, but my local underwriters were willing to work with me on the risk."
Challenges and solutions
We asked Pembroke and Abrams to describe some of the challenges that may arise in working with regional insurers.
"In recent years, regional carriers have been harder hit by acts of nature, like wildfires and windstorms," Pembroke observes. "This has put a strain on their overall profitability and caused tightening of underwriting guidelines. We're seeing them taking a closer look at homes in classified brushfire zones and imposing tighter restrictions on what qualifies a home in those areas. Many of our customers have a second home in the Cascade Mountains, as it's a short drive from the Seattle area. Areas like Leavenworth and Cle Elum, both a short drive from Seattle, were hard hit by wildfires in the last decade. That caused PEMCO to decline to write some newly purchased homes and to non-renew some existing homes that were higher-risk properties."
Abrams cites another challenge: "From our perspective it seems more difficult for smaller regional carriers to invest in technologies as larger national carriers do, such as telematics programs."
To meet the first challenge, Pembroke says, "As an independent agency we have options for our customers. For some customers we have to re-market the coverage to a national carrier that is less concerned about homes with brushfire exposures. Also, sometimes a customer will contact us looking for a telematics program, such as Progressive's SnapShot or Safeco's RightTrack. On the other hand," he continues, "a lot of people like to work with a local company. PEMCO is continually rated number one in the region for customer satisfaction and it receives the highest marks from body shops, contractors, and medical providers."
PEMCO also plays a role in McClain's commitment to community service. "Over the years we've been able to leverage PEMCO co-op dollars to give back to our community," Pembroke says. "We sponsor Cinema Under the Stars (summer outdoor theatre at a
Local park), Cocoon House Butterfly Lunch and SILK Dinner, Everett Boys & Girls Club, Big Brothers Big Sisters events, and the Everett Public Schools Foundation."
In summary, Pembroke says, "Regional carriers know their customers, and I think that helps them connect with those customers. Having strong regional companies is a huge advantage for our agency. People in our region like to buy local."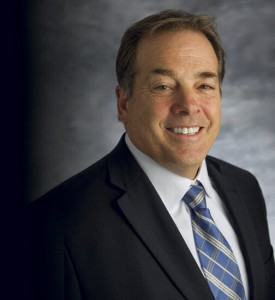 Local appetite
Another agency that enthusiastically forges alliances with regional carriers is Campbell Insurance in Lynchburg, Virginia. Campbell was featured in the March 2014 issue of Rough Notes.
The agency places business with Auto-Owners, Cincinnati, Hanover, MMG, Selective, and Southern. "We believe that regional carriers are more focused on local issues and rates and underwriting and have an appetite for our area," says Judy Anderson, CIC, CPIW, ACSR, AAI, vice president and personal lines manager.
She identifies some of the challenges her agency faces in dealing with regional carriers: lack of name recognition among clients and prospects, occasional slowness in making changes and responding to the agency's suggestions, and issues with placement of secondary homes outside a carrier's regional footprint. That said, Anderson remarks, the agency's regional companies "know us and respect our recommendations."
To address the issue of name recognition, says Personal Lines Account Executive Sheila Norris, CIC, AAI, ACSR, AINS, CPIW, "We work with our clients and prospects to educate them on our choice of carrier and provide information about the carrier." Another key to success, she says, is: "We work with our marketing reps, build relationships with upper management, and get involved in agency councils."
Anderson says the agency may add more regional carriers in the future, noting, "Ours is an ever-changing marketplace."
The best way to leverage relationships with regional carriers, she comments, "is to get to know the chain of command, attend meetings, and become involved with growing the business together."
By Elisabeth Boone, CPCU