RESTAURANTS AND BARS FIND THEIR FOOTING
How can the industry bounce back from its "most challenging year"?
By Lori Widmer
Here's the good news—restaurant sales are predicted to increase by 10.2% in 2021, rounding out at an approximate $548.3 billion, according to the National Restaurant Association.
Take that news with a grain of salt, however. The association says the increase comes after 2020's 19.2% drop in sales, in what the association's 2021 State of the Restaurant Industry report says was "the most challenging year for the restaurant industry."
Not that 2021 isn't going to be without its challenges. According to Mark Derrenberger, president of RMS Hospitality, the adjustment to what business as usual will now be has left quite a mark on the industry. "It's now confirmed that more than 110,000 entities closed, and an estimated 500,000-plus restaurants, bars, and franchise food operations are in economic freefall, with better than half not surviving."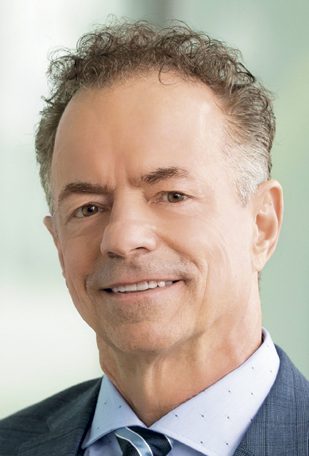 Even as vaccines roll out and hopes of herd immunity swirl, states are still restricting seating capacity as coronavirus cases trend upward. That's put a check on each establishment's revenue and, more important, recovery. Depending on location, the rules in place could make that recovery difficult. "Using Massachusetts as an example, when you're limited to 25% capacity, it's really a question for a lot of the smaller bars and restaurants as to whether they even open. Can they cover their overhead at 25%? The answer for a lot of them is 'no,'" says Christian Enwright, area president for Risk Placement Services.
Don't count the industry out yet, though. "The restaurant and bar industry has always been a very innovative and resilient industry," says Ryan McClone, vice president of sales and marketing for Society Insurance. "New concepts are always being rolled out to offer new tastes and new experiences."
The reinvention happening in the industry is heartening, says Derrenberger. He's seen the emergence of ghost kitchens/shared kitchens, drive-thru and takeout for fine dining, and digital initiatives such as contactless ordering, Instagram campaigns, and deals for vaccinated customers.
One concept that some in the industry are adopting is helping some of the smaller establishments survive. "New to the industry, particularly those bars that did not serve food, is the addition of limited menus," says Patrick Schneider, president of ARMSVision. That addition, he says, was made in places where state alcohol boards required food to be sold in order to remain open during COVID. "What we have seen is the proliferation of automatic frying machines," which require little to no renovations to the establishment, he says.
Emerging risks
That's also a new risk, Schneider adds. "We are seeing [the frying machines] being placed on rickety tables or inappropriate areas such as behind the bar where they should never be located. They are accidents in the making if not treated properly."
So too is the uptick in risks associated with delivery-only establishments and third-party delivery companies. "With these new concepts come some additional risks, as well," says McClone.
Another risk that comes with more take-out than in-house dining: inadequate maintenance in some national franchises. "Some locations have reduced the number of cooking lines due to the closure of dining rooms," says Schneider. "As a result, the remaining lines are now experiencing heavier-than-normal use with no corresponding change in service intervals. This is especially true for the line that services the drive thru window. We have seen exhaust hoods dripping with grease." Those hazards, he says, pose both regulatory and safety consequences.
Those customer preference-driven changes, says Schneider, have yet to be addressed by the industry. Delivery-only models, he says, coupled with customer behavioral shifts, could mean empty dining rooms in the future. "What happens to all of this empty space?" Schneider says. "My thought is that it becomes the staging area for the Grub Hub drivers. What about the delivery exposure, especially if it is an employee behind the wheel? Has this been adequately addressed by the insured or agent? It's best to address it before an accident occurs instead of when the paperwork for the lawsuit is served."

Rates, capacity, and claims …
And insurance consequences, the experts say. Enwright says the market is in a continuous state of change, and he's seen some players exit the liquor-driven side of the business. New markets are entering the space, he says, but at the same time others are exiting.
Capacity, Enwright says, is still there, though with exiting players, rates are always changing, he observes. "Nothing overly dramatic so far—five to ten percent, depending on individual accounts."
Rates are increasing at different levels, depending on the business, but there are still emerging loss areas causing some concern. McClone says the common claim drivers—fire, falls, weather and altercations—are still present, but now there are other concerns. "With civil unrest in many major metro areas in the last year, there was an increase in the number of claims that we had not seen as much of in the past." He adds that changing weather patterns, increased cyberattacks and the "frailty of the energy grid" in some parts of the country, in addition to social inflation, are driving claims costs upward.
Enwright says he's seen a noticeable reduction in capacity, and a tightening of limits. "A lot of the carriers that used to be able to give you $25 million in limit may only give you five now." For organizations that need more than that, Enwright says, they're needing to use multiple carriers.
No matter which carrier or carriers are used, Enwright says there is one coverage area no one will get on a standard policy. "Everybody is adding a communicable disease exclusion now. It doesn't matter what type of insured you are—that's not negotiable."
The good news for the industry is that plaintiff COVID-related business interruption claims "have lost any perceived momentum and have fizzled out," says Derrenberger. Another bit of good news: passage of The American Rescue Plan Act of 2021, says Derrenberger. The Act "includes the formation of the Restaurant Revitalization Fund with $28.6 billion in grants (not loans) to primarily small restaurants, bars, food trucks, etc.—a much-needed infusion which will help to jump start the industry."
At least for RMS, Derrenberger says the company has developed a new rate methodology that reflects what could be a permanent change in the restaurant and bar space. With higher percentages of takeout business, that exposure is charged accordingly, he says. "Historically, the insurance industry has charged consumers with just a rate against total sales and liquor sales," Derrenberger says. "But much the way personal auto insurance carriers finally developed a pay-as-you-drive product, I recognized the need that liability restaurant/bar/franchise food rates should not charge the same rate for all total sales and provide consideration for lower foot traffic. Have standard markets and E&S market actuaries made this adjustment/change in light of this new retail world? Not just in hospitality, but in all retail sales platforms."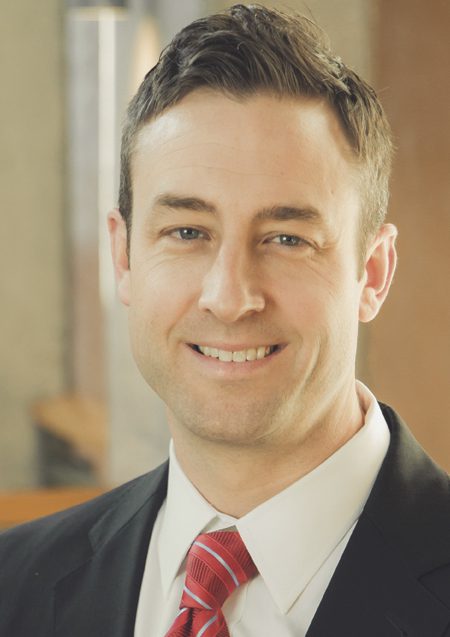 Advice for agents and brokers
Particularly as the pandemic continues, agents and brokers can help prepare their clients for such shifts in coverage and capacity. McClone suggests a thorough risk assessment and counsel on how to avoid or mitigate some losses to help reduce claims. Agents, he says, should be "explaining and setting expectations on claim filing to help make the process more frictionless. When a claim does happen, it is always critical to have timely reporting. Gathering the necessary information for any claim can be very time sensitive and any delay in reporting will impact the timeliness of resolution."
In general, Derrenberger points out, agents and brokers need to be talking with their restaurant and bar clients more. "Brokers and agents should really look to spend more time in communication process with clients to review submissions prior to marketing renewals and not just relying on last year's data in the computer," he says. "Especially review sales makeup in detail with your client. Ask the carrier for a six-month audit utilizing client financials, so that exposure and premiums will actually reflect some meaningful semblance of accuracy in this rollercoaster economy."
McClone also suggests that agents and brokers develop specialty expertise. "As risks for any industry increase in complexity, it is becoming more and more important to specialize in an industry to thoroughly under-stand the risks. Understanding the risks for a particular industry is critical to properly advise clients as to the best value for them. This industry expertise can help explain and sell the importance of any specialized coverage differences, risk control or mitigation services, and claims handling with a particular carrier and how it applies to the restaurant and bar space. It seems that most restaurant and bars owners are looking for this specialization to have confidence that there is an understanding of their business and the unique risks it faces so they can recommend the best value for placing their insurance."
"The most effective method [for examining operations in detail] is for agents to visit their customer's locations once a year and conduct an assessment so that coverage can be adjusted accordingly."

—Patrick Schneider
President
ARMSVision
That starts with understanding where the coverage gaps are, says Schneider. He suggests examining operations in detail. "Did the insured purchase new equipment, rearrange the layout or add staff? Each of these situations has a direct consequence, and ensuring the proper coverage is in place is crucial. The most effective method is for agents to visit their customers' locations once a year and conduct an assessment so that coverage can be adjusted accordingly."
With such seismic changes within the industry, Derrenberger says it makes sense that agents and brokers change also to be better positioned for their clients. "Recognize the need for changes, and when we enact positive changes like the aforementioned for clients, we ultimately better serve the insurance industry, too."
For more information:
ARMSVision
www.armsvision.com
Risk Placement Services
www.rpsins.com
RMS Hospitality
www.rmshg.com
Society Insurance
www.societyinsurance.com
The author
Lori Widmer is a Philadelphia-based writer and editor who specializes in insurance and risk management.