President lays out plans for continued growth for the association and the profession
Like most professional associations, the Risk and Insurance Manage-ment Society (RIMS) selects new directors and officers annually. In years gone by, selection was made at the RIMS annual conference. However, they found that arrangement difficult to work with, so now the election takes place at the beginning of the calendar year.
Nowell Seaman, RIMS-CRMP, FCIP, CRM, director of Global Risk Management at Potash Corporation of Saskatchewan, became the Society's 63rd president, effective January 1, 2017. He started his RIMS involvement as a member in the Saskatchewan Chapter and served as a chapter director from 1997 to 2007. He was a member of the RIMS Canada Council from 2003 to 2005 and has spent nine years on the RIMS national board. Most recently he was board vice president.
Also in 2017, RIMS added two new directors to their national board: Ellen Dunkin, Esq., senior vice president, general counsel and chief risk officer at Amalgamated Life Insurance Company; and Soubhagya Parija, senior vice president and chief risk officer for the New York Power Authority.
Presidential vision
Seaman is aware of the unique place RIMS occupies and is committed to continuing its positive momentum.
Today, RIMS is the preeminent organization dedicated to educating, engaging, and advocating for the world-wide risk community. This is at the center of Seaman's 2017 agenda.
The RIMS theme for 2017 is "Forward Together." Seaman notes that risk management, as a profession, "continues to gain acceptance" and stresses the importance of being aware of the big picture. "While the narrative is changing," he points out, "it is necessary to reduce the variety of separate conversations and begin to move towards a common language." While RIMS has been a central figure in these changes, he believes it is imperative that the organization maintains a leadership position.
Over the past 15 to 20 years, RIMS has managed to broaden the focus of risk management, and Seaman wants to continue this progress. Earlier this year, he outlined in a communique to members what he believes the association will need to do to move forward together. These include:
"Strengthen our skills and capabilities through leading content, resources, and education.
Gain inspiration and knowledge by collaborating and learning with our global community of peers and thought-leaders.
Expand our risk perspective through worldwide events and conferences.
Set the standard for the profession through RIMS-CRMP certification.
Ensure that our voice is heard through our advocacy initiatives.
Develop greater opportunities for more professionals to move forward together with RIMS."
RIMS has invested a significant amount of time and capital in this list already. For example, one of the association's primary goals has been to advance the risk management concept by developing a new certification program that would award the RIMS Certified Risk Management Professional (RIMS-CRMP) designation.
Seaman believes it was vital that RIMS develop a methodology that would assure that a person who earned the designation "had adequate knowledge, as well as the essential background." He says it was also imperative to ensure global acceptance, "so they chose to follow ISO certification standards."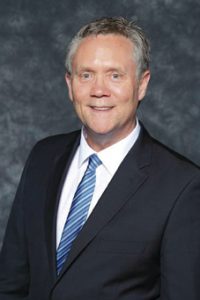 Risk management progress
When Seaman started with RIMS, he says, gaining buy-in from corporate management was a major challenge. Over  the years, corporate management has been more accepting; top management now understands the importance of risk management.
Seaman points out that, with implementation today, "risk management is much more the rule than the exception." There is much more acceptance that "in the long term, risk management can improve the decision-making strategy. People who are responsible for corporate strategy look to risk management as a very significant part of the work."
He's also observed increased acceptance and implementation of risk management on a global scale. During a recent trip to India, Seaman had an opportunity to see such advancement of risk management first hand. "Today most insurance and banking operations in India are compelled to have a CRO (Chief Risk Officer)." He points out that there is a wide range of involvement with risk management: "Everything from organizations that have well advanced programs to those that are just starting their risk management journeys."
Seaman indicates that regulatory oversight is vital. "It is frequently one of the key drivers of the movement." Because of advancement of the practice and profession, "there is a desire and hunger to grow risk management programs in India." As a result, he notes, RIMS is working hard to provide needed resources to help provide a common approach.
It is not just risk managers who have advanced the profession; brokers have as well. Seaman says, "Brokers continue to provide very significant services." He views brokers' services as necessary "and thus, will not be going away anytime soon." Most brokers are instrumental in shaping their clients' risk financing programs. Additionally, they are active in advancing specialized risk management programs. Brokers have carved out a number of critical programs, such as cyber and other emerging issues.
Enterprise risk management and more
One of the more important concepts associated with enterprise risk management (ERM) is that management now accepts the reward portion of ERM. Having said that, Seaman notes, regardless of the level of the program, ERM needs to deal with the downside of risk (i.e., the insured side of the equation) as well as the reward side. Regardless of how advanced the program may be, downside risks will continue to have to be dealt with.
"There continues to be widespread implementation of risk management," Seaman says. He recognizes there are different approaches to risk management and points out, "There is continued pressure to develop a common language and approach." In that regard, there are several things that risk managers can do, from benchmarking to standardizing risk checklists and more; one of the more productive is face-to-face initial meetings between risk management professionals and company department heads.
Additionally, RIMS continues to develop a common base of knowledge, Seaman says. He also notes that risk management professionals must continue to generate interest and acceptance. In this way, the risk management concept can be more quickly spread to other areas of the world.
Seaman inherits a professional organization that is making major strides towards standardization of common language and operations. His tag line, "Forward Together," provides an overview of his interest and actions. RIMS directors and members realize the importance of this goal. They and their business partners are working to provide meaningful contributions to the profession's advancement. And Seaman is committed to leading the progress.
The author
Michael J. Moody, MBA, ARM, is the retired managing director of Strategic Risk Financing, Inc. (SuRF).