THE SECURITY FIRM INSURANCE MARKET TIGHTENS
What will become the next high-risk location remains an elusive question
By Lori Widmer
---
It remains the deadliest mass shooting in mod   ern U.S. history—an active shooter at a Las Vegas music festival in 2017 killed 61 people and injured 411 (by gunfire) before turning the gun on himself.
Yet, it is by no means the only time an event or location has seen tragedy. The 2016 shooting at Pulse nightclub in Orlando killed 50 and injured 53. In October 2021, an active shooter and bomb threat locked down a U.S. Navy base in Maryland. According to the FBI, from 2000 to 2018, there were 277 active shooter incidents in the United States. Of those, 43.7% were located in places of commerce, 20.6% in educational institutions, and 9.4% in governmental facilities, including military. That has caused a number of schools and businesses and event locations to beef up security. The incidents surrounding the January 6, 2021, protests in Washington, D.C., resulted in ongoing increased security detail in the area, but also at state capitols around the country as authorities anticipated further security incidents.
Understandably, insurance carriers are not eager to offer insurance coverage for the high-risk locations, though figuring out what will become the next high-risk location remains an elusive question. Still, some activities are already proving to be problematic. "We're seeing a lot of carrier sensitivity in relation to events with large crowds, especially arenas where professional sports are played and concerts are held," says Jim Holinka, executive vice president of AmWINS Brokers of the Midwest.
Market overview
In an already hard market, such trepidation is making it even tougher for agents and brokers to place security firm business. That's nothing new, says Tory Brownyard, president and program manager of the Security Program for Brownyard Group, who says the market will remain hard thanks to "large settlements awarded against guard firms coupled with the risk of active shooter claims and guard firms being the first line of defense against these incidents."
Such awards, he says, are pushing rates up across the board for all security firms. And alternative markets are seeing the same pressure. "Excess and umbrella markets also face challenges as the premiums for these lines have risen significantly, and the availability of limits above $5 million is scarce."
So, too, is coverage. "We are also seeing some markets reduce coverage," says Brownyard. "Throughout the pandemic, guard firms were tasked with providing additional services such as temperature checks and checking vaccination status. This caused concern for some insurers who introduced virus exclusion language."
Those that are offering coverage maybe limiting what is on the policy. "When it comes to primary general liability, there is a very small group of carriers that can offer a true professional component," says Holinka. "However, while not as robust as the combined GL/professional form, there are brokerage markets that can offer specific versions of professional coverage via endorsement."
There is a little more good news, too. Kelly Hafkey, senior sales executive for Izzo Insurance Services, says workers compensation rates for security firms continue to decrease.
Plus, she says, that the industry is beginning to use technology as a means of preventing or responding to active threats. "An increase in cam-eras at job worksites allows for guards to see what type of threat is present and respond accordingly," says Hafkey. "The technology combining electronics with physical security also provides better security results."
Rates, claims and coverage
While those changes are taking the industry in the right direction, their effects may not yet be showing up in rates or claims. "General liability rates for security guard companies continue to increase because jury awards are increasing," says Hafkey.
And by their very nature, says Hafkey, security firms are paying more because they take on more risk. "For example, guards working with cannabis or at bars and nightclubs usually experience higher claim frequency and severity than their counterparts accepting jobs at the light end of the class, such as guards working at office buildings or industrial sites. It is important for guard companies to be selective in the types of work they are accepting," she adds.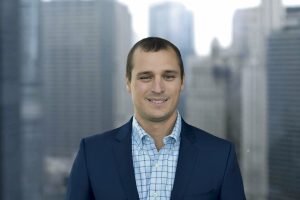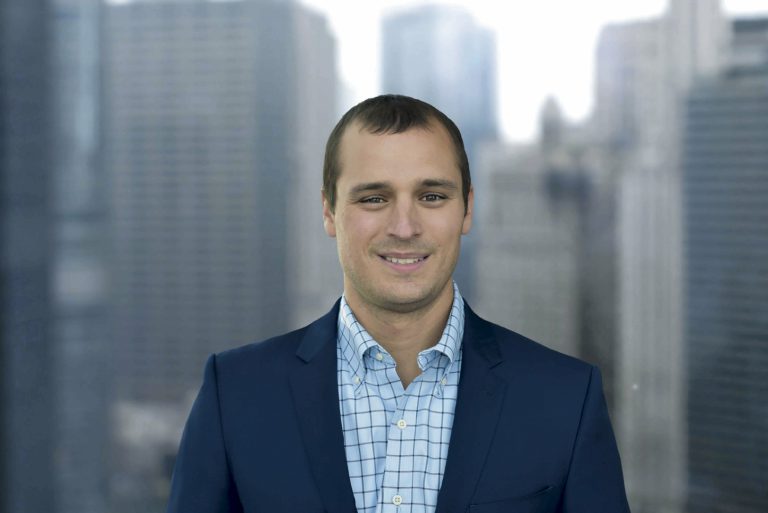 "We're seeing a lot of carrier
sensitivity in relation to events with large crowds,
especially arenas where professional sports are
played and concerts are held."
—Jim Holinka
Executive Vice President
AmWINS Brokers, Midwest
Brownyard agrees. "The biggest underwriting concern for insurers servicing the security industry are the types of clients taken on by the security. Firms that target clients with high public exposure, such as sporting events, con-certs, shopping malls or clients that are prone to higher crime, like dispensaries, payday lenders and others, are at higher risk for poor loss experience."
That's one area Brownyard suggests could be rejigged to minimize the risk portfolio. "Firms that service clients with minimal public exposure, such as office buildings, government contracts and industrial clients tend to have better loss experience."
Even so, poor contract language is driving plenty of claims, he adds. "We strongly counsel our insureds to review all contracts carefully, so they only accept liability for their own wrongdoing or negligence."
Still, the largest concern, he says, is the potential for those active shooter events. After the brief respite provided by pandemic lockdowns and event cancellations, Brownyard says, active shooter risks are on the rise as businesses and event locations return to more regular schedules. "In many instances, security firms are the first line of defense. As such, they face tremendous liability if a client is the subject of an active shooter situation," he says.
Holinka says such mass shootings are adding to the complexity of placing the business. Active shooter policies can help supplement coverage, he says, particularly if current policies exclude the risk or if "it falls into one of those gray areas."
Despite the pressures in the security market, Holinka says things are looking up in terms of competition and capacity. "We expect to see new security guard capacity entering the marketplace soon," he says. "With more premium available and the opportunity for higher retentions, some of the less traditional brokerage markets are considering writing loss-severe accounts."
One area the insurance industry is looking at seriously is that of abuse and molestation risks. "There has been a lot of discussion recently on how to cover abuse and molestation as well as assault and battery—with some carriers focusing on exclusions or sub-limits," says Holinka. "At the same time, we continue to see more and more active shooter exclusions."
Whether that changes remains to be seen. One thing that is happening, as Hafkey alluded to, is the unexpected good news within the workers compensation realm. "Workers compensation claims for security guard companies have been steadily decreasing despiteCOVID-19 claims," Hafkey says. "We have yet to see how 'long hauler' symptoms from employees who contracted COVID-19 at the workplace, or states presumptively assuming COVID-19 was contracted at the workplace, will affect carrier profitability."
There's more good news. Technology, says Hafkey, is helping security companies improve their loss ratios. Driving programs, for example, are helping keep an employee's driving behavior in check by providing alerts to management.
"The technology also allows companies to determine path and placement of guards in vehicles at any time," Hafkey says. "This data can be used to provide evidence that security company personnel were at client checkpoints as scheduled and can be used in evidence for liability claims against security companies. Security guard automobiles are also often equipped with cameras that clearly depict what happened in the event of an accident. This allows for less costly litigation and claim payout."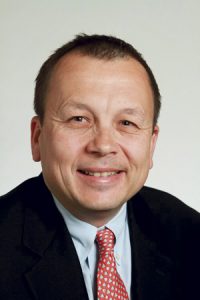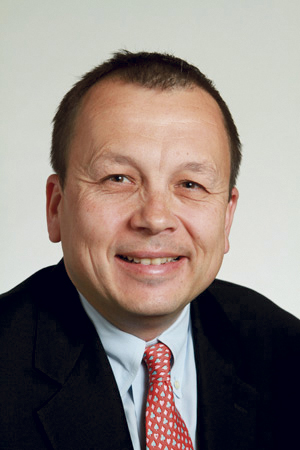 "Throughout the pandemic, guard
firms were tasked with providing additional
services such as temperature checks and checking
vaccination status. This caused concern for some insurers
who introduced virus exclusion language."
—Tory Brownyard
President and Program Manager, Security Program
Brownyard Group
Advice for agents and brokers
As for selling to security firms, Brownyard says there are a few things to keep in mind. He recommends that agents and brokers "educate themselves about the private security industry. Independent agents can do this by aligning themselves with a broker that specializes in the industry. This broker can advise them on the things a security firm can do to make themselves more desirable to an insurer."
That, Brownyard says, includes strengthening contract language to eliminate unnecessary assumption of liability. He also suggests improving screening, training, and supervision processes. He recommends that agents join local security associations and "introduce themselves to security firms in the area."
Hafkey agrees. "The most success-ful security agents are those that take the time to learn about guard companies and the unique exposures they present. "She also suggests that agents understand all the policy terms and endorsements. "Manuscript endorsements are common-place to cover exposures specific to the security industry. An agent needs to understand the insured's business in order to insure their client properly."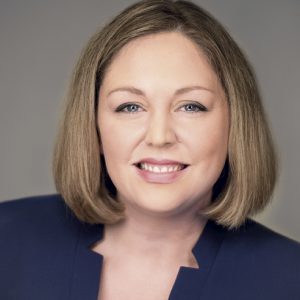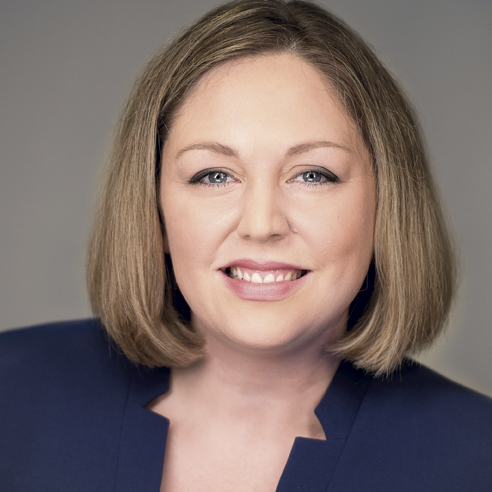 "[G]uards working with
cannabis or at bars and nightclubs
usually experience higher claim frequency and
severity … . It is important for guard companies to be
selective in the types of work they are accepting."
—Kelly Hafkey
Senior Sales Executive
Izzo Insurance Services
Agents and brokers should under-stand the contract language in those endorsements, she adds. "Many endorsements that appear to provide coverage limit coverage by specifically excluding types of claims the endorsement specifically appears to provide coverage for based upon the title of the endorsement in the policy," Hafkey says.
Brownyard reiterates the recommendation that security firms rethink the clientele they serve. He says brokers and agents should be advising their clients to "service low-profile clients as opposed to higher-profile clients."
Working with the right partners, says Holinka, can vastly increase an agent's knowledge and resources.
"Agents should partner with intermediaries that have the experience and expertise in this field to properly navigate the limited market space and get the best results."
For more information:
AmWINS
www.amwins.com
Brownyard Group
www.brownyard.com
Izzo Insurance Services
www.izzoinsurance.com
The author
Lori Widmer is a Philadelphia-based writer and editor who specializes in insurance and risk management.