BROKEN GLASS
Sisters bring diverse backgrounds to their successful specialty MGU
"Sisters, sisters/There were never such devoted sisters …"
That familiar lyric from the classic holiday movie White Christmas was sung tongue in cheek by glamour girls Rosemary Clooney and Vera-Ellen as they twirled their lush feathered fans and swore undying devotion while warning each other: "Lord help the mister/Who comes between me and my sister."
It's common for rivalry to exist between siblings, especially those of the same sex. That doesn't seem to be the case for Lisa Doherty and Linda Boborodea, who in 2000 left the corporate world to establish Business Risk Partners (BRP), a managing general underwriter based in Windsor, Connecticut, that focuses on specialty lines.
Doherty, who has a strong specialty insurance background, is president and chief executive officer of BRP, and Boborodea, who has solid operations experience in the financial industry, is chief operating officer.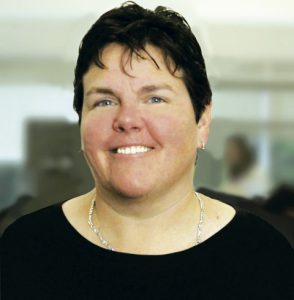 Separated by four years (Linda is the elder of the two), the sisters are each other's most loyal supporter and strongest advocate. Their different temperaments and personalities mesh comfortably to create a lively blend of ambition, business savvy, and the kind of hard work that inspires staffers and produces consistently profitable results.
"Sometime in the late 1990s, Lisa and I started kicking around the idea of working together in our own business," Boborodea says. "Our parents were both strong advocates for entrepreneurialism. Our father was a corporate attorney who worked with many family-owned businesses, and our mother started and ran a marketing agency. Around our dinner table, a lot of the talk was about what different family members were experiencing in their own businesses.
"We looked at some businesses that were for sale, including a gravel company, a gun distributorship, and even a blacksmith operation," she continues. "Of course, none of those was in our sweet spot. We started thinking about insurance … specifically, bringing specialty lines to small and mid-sized businesses."
In 2000 the sisters formed Business Risk Partners, and over the 17 years of its existence they have worked harmoniously to build volume and establish strong relationships with carriers and specialty producers. Operating nationwide, the firm places errors and omissions, management liability, cyber liability, and financial institutions liability coverages for a wide variety of businesses and professionals.
The sisters chose to focus on professional liability because it's unlikely that these classes will become commodities that are bought and sold online. "An insurance agent or a real estate agent is not going to get on the Internet to purchase E&O coverage," Doherty points out. Another reason for the choice was Doherty's strong background in the line and her experience with major insurers and intermediaries.
"We wanted to build outward-facing technology to reach our agents and brokers," she explains. "Our aim was to go after the smaller businesses that the major carriers weren't pursuing; we were targeting an average premium of $6,000. Although the large carriers and brokers didn't want that business, we discovered that plenty of markets were willing to write it. We like the underwriting side of the business, so it just made sense for us to form an MGU."
Mutual admiration
We asked each sister to describe the traits she believes her sibling brings to their business.
"Linda is calm and relaxed," says Doherty. "I can get very worked up about a situation, and she's more level-headed, so that's a big advantage. She has strong financial skills, having worked so long in the banking world. Her background in operations management makes her the ideal chief operating officer. She's very logical and precise so is well suited to managing our technology operation. She can think through how technology can be used to make our processes more efficient, and she can communicate effectively with our IT providers. Linda is both pragmatic and visionary, and that's a powerful contributor to the success of our business. There's a basic level of trust between us, and we know that our interests are aligned," Doherty concludes.
"A quality of Lisa's that's been great for our business is that she's an excellent teacher," says Boborodea. "She likes to teach people, and everything I know about insurance I've learned from Lisa. She's a good critical thinker who knows how to analyze and underwrite a complex risk, and she's teaching those skills to the next generation, who will help small and middle market businesses manage their risks efficiently. Although we're strongly committed to using technology, our objective is to add value to the aspects of risks that are not automatable. Lisa is responsible for the success of many people in our company, because she teaches them to think independently as well as critically. The three words we use to describe Business Risk Partners are committed, creative, and fun," Boborodea sums up. "Lisa brings the fun into the mix. She helps our employees enjoy what they're doing."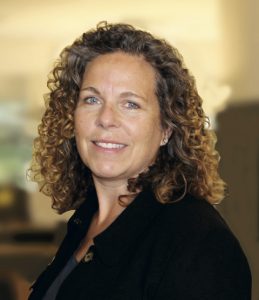 As much as siblings may admire each other, they may find it challenging to work together every day. That's definitely not the case for Boborodea and Doherty, who appear to function like the proverbial well-oiled machine.
"I think that when we started the business, we had no idea how complementary our skills were, and that's been an added bonus," Doherty comments. "Each of us takes care of her side of the house and has complete confidence in the other. We support each other, and we're able to handle the situations where our responsibilities overlap. Linda is a great sounding board," Doherty adds. "I feel safe talking with her about whatever's on my mind, and I get great feedback and a different perspective that help me come up with a solution."
Notes Boborodea: "I agree that our complementary skills are key to our success in working together. Lisa handles everything related to insurance, and I'm responsible for daily operations. If our roles were reversed, we'd be in serious trouble," she says with a chuckle.
Corporate culture
As noted earlier, Doherty and Boborodea try to foster a culture of commitment, creativity, and fun—and they seem to be doing an excellent job. "If you could see me now," says Boborodea (we were doing a phone interview), "you'd notice that I'm wearing workout clothes. Every Friday I have a standing meeting with our distribution person, and we go for a walk while we're catching up on business matters. We want to create an environment that's casual and fun instead of rigid and boring. We have contests with prizes, and throughout the year we offer different fitness activities. Every year we have a fall foliage hike, and we recently launched Beer Cart Friday.
"In recent years we've changed our telecommuting policy," Boborodea continues. "We now allow some employees to work from home. We want our employees to work in the environment that's best for them so they can be as productive as possible.
"A couple of years ago we started what we call the COOL Committee, which stands for Committee for Optimal Office Living," Boborodea says. "Employees who sign up stay on the committee for at least six months and can remain for 18 months. The members make sure that the office is functioning in a way that's positive for everyone, and they came up with the idea of having a work from home day. They bring in a masseuse, organize the company picnic, and plan other activities."
A look at the market
Business Risk Partners places most of its business with three insurers: Lloyd's, Liberty International Underwriters, and Great American. "At a time when there are a lot of acquisitions and mergers, we're fortunate that we're with companies that can't be acquired," says Doherty. "When we think about whom we want to partner with, it's people who know the niche and can operate from a place of confidence. Also important are integrity, stability, and, in a perfect world, a sense of humor."
Although BRP places some business through retail agents and brokers, it works primarily with specialty wholesalers that bring it business they obtain from retailers.
Looking at the current market for professional liability lines, Doherty sums up current conditions in one word: Soft.
"In the big picture, there is plenty of capacity in all of these lines," Doherty says. "Over the last five to 10 years, I think specialty lines has been higher margin business, so professional liability is one of the first product lines that start-ups like Aspen and Endurance have gone into. When we started writing miscellaneous E&O, there were maybe 10 markets; now there are probably 30 or 40 markets. It's challenging from a competitive standpoint because there's so much capital in the market that buyers have almost unlimited choice. Competition is putting pressure on everyone.
"A few niches are somewhat less competitive," Doherty continues. "Financial institutions is one line we write where the market is relatively small. Other than that, competition is the name of the game in the professional liability space."
Advice to young women
What would Doherty and Boborodea say to a young woman who is considering a career in insurance?
"It's a great industry, and it has so many facets, whether it's sales, underwriting, legal, actuarial, operations, or data analysis," says Boborodea. "You can choose to work in the standard market or on the excess-surplus and specialty side, and you can be a retail agent, a wholesaler, or an intermediary. Insurance offers so many career options and opportunities that I think it's a good choice for many young people. We really need young talent; at many conferences the main topic is, how do we attract the next generation of insurance professionals?"
Adds Doherty: "I think the variety of opportunities the insurance industry provides should make it very appealing to young people. Another advantage is that a young person can be meaningfully involved with clients right from the start. I have complete respect for the legal profession, but a young graduate who joins a firm may have to work there for years before being able to meet with a client. In insurance sales, new hires often are introduced to clients at a very early stage of their career.
"As an industry, I think we could do a much better job of selling ourselves to young people," Doherty continues. "We need to attract them by talking about the many career paths available to them, whatever their interests and educational background."
When it comes to sister acts, top honors go to the dynamic duo of Linda Boborodea and Lisa Doherty and the creative, flexible, and fun environment in which they and their employees work.
By Elisabeth Boone, CPCU
Do you know a female agency owner, principal, or executive who might make a good subject for a future Broken Glass profile? If so, please contact Elisabeth Boone, CPCU, senior features editor of Rough Notes (elis.boone@icloud.com), and provide some details about the woman as well as contact information. We'll take it from there.