SPREAD YOUR WINGS WITH VOLUNTARY BENEFITS
Aflac's Wingman program helps brokers build volume and profits
By Elisabeth Boone, CPCU
---
These days, the buzz in benefits is all about voluntary: employee-paid coverages for accident and health, critical illness, disability income, dental, vision, and life insurance. As group health costs continue their inexorable rise, employers increasingly are looking to voluntary benefits as a way to offer their employees valuable protection that they choose and pay for themselves.
"Ten years ago, brokers weren't heavily involved in the voluntary market," says Drew Niziak, senior vice president of broker sales and Aflac Benefits Solutions. "Since then, involvement has increased to the point where 57% of voluntary sales are made through a benefits broker. This growth is attributable in part to the changes brought about by the implementation of healthcare reform under the Affordable Care Act. Many brokers were unsure whether they would be able to stay in business, and then they began to recognize the value that voluntary brings to their employer clients and employees, and to them as an additional revenue stream.
"So voluntary sales have grown by leaps and bounds, and because of that, a number of carriers have jumped into the space. The market is extremely active," Niziak asserts, "and it's going to continue to trend that way."
As Niziak noted, there's recognition among agents and brokers that offering voluntary benefits to employer clients is a great way to boost profits and retain accounts-but when it comes to speaking the "language" of the voluntary world, many brokers are confused and hesitant to jump in.
Voluntary takes wing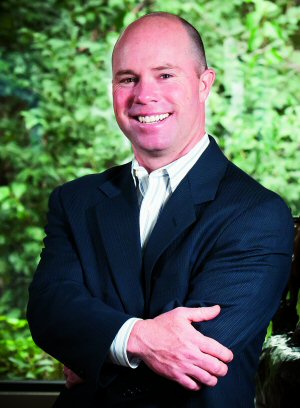 Offering a tailor-made solution to this dilemma is Aflac, the leading U.S. provider of voluntary insurance at the worksite. Through its Wingman program, launched in 2010, Aflac allows a broker to choose an experienced voluntary expert to work in the broker's office. The Wingman or woman reports to the broker rather than to Aflac.
He or she helps eliminate the learning curve, manages the broker's voluntary benefits strategy, and handles the administrative details. The Wingman also helps identify opportunities in the broker's existing book of business and then assists the broker in presenting voluntary benefits options to clients, enrolling employees, and servicing the business. In essence, the Wingman spearheads the creation of a voluntary benefits practice within the brokerage, at no cost to the firm.
"We created the Wingman program to help brokers who told us they were eager to move into the voluntary space but needed to be educated," Niziak explains. "They wanted to know what kinds of resources we could provide. With Wingman, a voluntary benefits unit basically becomes an extension of the agency or brokerage. The Wingman can educate the broker's staff on voluntary concepts and products, go on prospecting and sales calls with the broker, and manage enrollment. Brokers see this as a fabulous opportunity for them because they want to make sure that their team is educated and understands the business in terms of product offerings and service."
Voluntary benefits represent a particularly attractive opportunity for property/casualty agents and brokers, Niziak observes. "P&C brokers are working with their clients to manage risk, and they see where voluntary aids in that effort."
Before the Wingman enters the broker's office, Niziak says, the broker must obtain buy-in from his or her team and build support for the launch of a voluntary benefits operation. "The Wingman can be an effective resource in numerous ways, but it's up to the broker to create enthusiasm among the team so that the Wingman can show them how to maximize opportunities in voluntary," he declares.
To bring a Wingman into his or her office, a broker need not have or place all voluntary business with Aflac. "Obviously we'd like to be the broker's first choice, but he or she is free to place business with any market," Niziak says. Aflac also will work with a broker to build a book of voluntary business from the ground up. "We have no volume requirements or quotas," Niziak emphasizes. "To us, the most important factor is that the broker act as a champion for the Wingman program within his or her firm."
Currently nearly 350 Wingmen and women are working in brokers' offices around the country, and Niziak estimates that number will exceed 400 this year. "We're hearing from brokers who learned about the program from a friend or competitor and want to know how they can bring a Wingman into their firm," Niziak says. "I expect this initiative to really catch fire going forward."
Niziak also is hearing from brokers who have been involved with the Wingman program and are pleased with their experience. "Some brokers have told us that they've doubled their voluntary sales thanks to Wingman," he says. "They're thrilled with the caliber of talent we provide, so obviously we're doing something right."
Words from a Wingman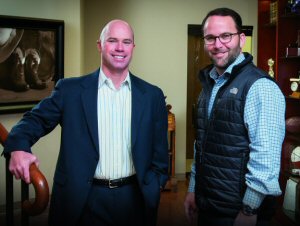 To learn how the Wingman program operates within a property/casualty agency, we spoke with David Fisher, voluntary benefits consultant at Gus Bates Insurance & Investments in Fort Worth, Texas.
Originally an agency for John Hancock, the Bates firm began to offer employee benefits about 20 years ago under the direction of Gus Bates Jr., son of the founder. The venture proved successful, and six years later Bates brought in Matt Morris, who is now president of the firm's health and welfare division. "That's when I partnered with Gus Junior," Fisher explains. "My background is with Aflac, and I basically sold him on the idea of offering worksite benefits to the firm's existing benefits client base. We hit the ground running and had tremendous success. The agency started to grow and began to offer 401(k)s, and from there we diversified into property and casualty. That was quite a challenge, and fortunately we found the right person to run it and form relationships with solid carriers. We also began to write high-end personal lines coverages for our larger commercial clients. Now we're a full-service shop with about 50 employees."
Bates has four dedicated benefits producers and 14 customer service representatives. "By the nature of our business, we're heavier on the service side than in sales," Fisher comments. "Our new groups typically come through referrals, although we also do some prospecting. As an agency, we cross-sell extremely well. We approach the prospect with the idea of meeting whatever its need is, whether it's benefits, P&C, or a 401(k) plan. From there we develop the total account by cross-selling the other products and services we offer.
"When I started to offer voluntary benefits, I realized that all the big businesses in Fort Worth and Dallas-all the clients I coveted-had relationships with brokers," Fisher remarks. "I knew it would be very difficult for me to approach these business owners without some kind of alliance with a broker. My partnership with Gus Bates Junior has opened those doors for me. We started working the existing book of business and also pursued new clients. From day one, we hit a home run.
"Because of the volume we were doing, Aflac started to look at what we were doing and how we were doing it, so without knowing it, I became the original Wingman," Fisher says. "For me it was just a common-sense way to do business because insurance is very much a relationship business. For Aflac, the question became: 'Why not partner with the brokers who have the relationships?' The Wingman program was intended to replicate on a national basis the great results we had achieved in cross-selling worksite benefits."
Those great results began to show up in the first year of the Bates firm's relationship with Aflac, Fisher says. "In our first year with Aflac, which was about 12 years ago, we produced around $750,000 in premium," he says.
"That put us among the top 50 agencies in the United States. Since that time our annual voluntary production has averaged from $1.5 million to over $3 million. For the past few years we've been a top-10 producing agency in the country, and we've also been number one, two, or three."
Advice to P&C producers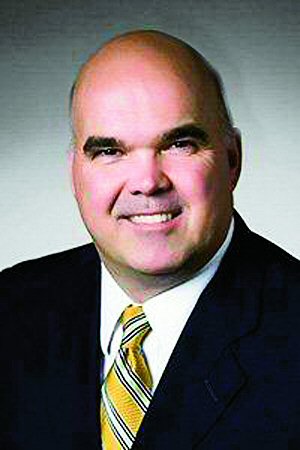 Fisher offers advice to property/casualty producers who may not be aware of the advantages of offering voluntary benefits to commercial clients and prospects. "First, it's still a relatively untapped market with plenty of opportunity. It's true that more and more producers are beginning to consider adding worksite products to their benefits portfolio, but many have not yet become active in this area. Second, most agents are looking to diversify and create revenue streams, and offering voluntary benefits is a good way to do that. Third, it all gets back to relationships. The P&C agent has those trusted relationships, and he or she can bring in a trusted advisor-a Wingman-to identify clients' needs and present solutions in the form of voluntary supplemental benefits. Why not do that and further solidify those relationships?"
In the voluntary benefits business, as in many other fields of endeavor, it doesn't hurt to keep one's eyes and ears open. Fisher shares a story about a colleague whose office was next to his. "I overheard him talking on the phone, and it was obvious that he was gathering information so he could file what sounded like a major work comp claim.
"I talked to my colleague about the claim and suggested that we check to see if they had any voluntary coverage. Turns out, they had an accident plan and an intensive care plan with Aflac through me. So within hours of that accident occurring, I was reaching out to his wife, who was unaware that her husband had these benefits.
"In this time of anxiety and desperation, I was able to give her a synopsis of the two plans and how they were going to be beneficial to her husband and family to prevent them from being ruined financially by her husband's medical expenses. Offering voluntary benefits gives us this kind of opportunity to provide vital services to our clients and to reassure them in times like these. The coordination that I've just described doesn't happen unless you have a VB expert in house working alongside the rest of the team."
---
For more information:
Aflac Wingman Program
Email: wingmansupport@aflac.com