Foremost Claims Lab helps agents be heroes to their clients
It's been said that people don't really appreciate the value of their insurance until they have a loss, after which ideally they receive prompt, fair settlement of their claim. How an insurer handles claims has a substantial impact on its image and reputation—and it likewise affects how customers view their agent or broker, who is their point person after they report a loss.
A lot of insurers talk about their great claims handling, but they don't all walk the talk. A carrier that does is Foremost Insurance Group, whose Foremost Claims Lab provides sophisticated hands-on training so that claim representatives can deliver top-notch service to people who have sustained what often is a devastating loss.
The quality of claims service is top of mind for consumers when evaluating an insurance purchase, whether it be personal or commercial lines, according to Jeff Bair, CIC, Foremost's head of independent agent and affinity marketing.
"A number of recent surveys have consistently elevated claims to the number one position among issues that independent agents are concerned about," Bair says.
In surveys of prospective insurance buyers conducted by Channel Harvest Research, respondents to the personal lines survey ranked claims service quality number one in 2013, 2015, and 2016, Bair notes; and in the commercial lines survey, quality claims service topped the list in both 2015 and 2016. In both surveys, competitive pricing ranked number two or lower—strong evidence of the power of good claims service to trump considerations of price.
Interestingly, Bair remarks, the ranking of claims service traditionally fluctuates from year to year and tends to rise after a major storm. "In recent years, however, regardless of whether there's been major storm activity, claims service has consistently been ranked number one."
Anecdotal evidence may point to the reason for this trend, Bair remarks. "A claim is a point where the agent connects with the customer that doesn't feel abstract or digital," he says.
Launch of the lab
When, why, and how was the Foremost Claims Lab launched? Bair begins his explanation with a bit of history, starting with the fact that Foremost is part of the Farmers Insurance Group. Farmers works with exclusive agents, and Foremost distributes its products through independent agents.
"The Farmers claims lab was launched in the late 1980s," says Nick Friberg, learning delivery manager-claims at the University of Farmers. "The reason was that the company was growing, we had more claim reps adjusting more claims, and we wanted to ensure consistent delivery of training that would allow claim representatives to acquire the appropriate technical proficiency, as well as investigative and customer service skills."
"Before Farmers purchased us in 2000, we had a claims lab very similar to the one that exists today," Bair says. "When Farmers acquired us, we were able to expand our facility and move it into a larger building. The facility is designed exclusively for our claims representatives.
"Many of the claims reps we hire do not have a strong background in adjusting. Our training teaches them about the kinds of coverages we offer and how to read a policy to ascertain whether a specific loss is covered."

—Nick Friberg
Learning Delivery Manager
University of Farmers: Claims
Farmers Insurance
"Our claims lab is enormous," Bair continues. "It contains a full-size house that takes the claim rep through the generations of housing construction and shows the kinds of losses that can occur in each generation of construction, from historic to contemporary. The building also contains personal watercraft, motorcycles, cars, two mobile homes, one modular home, and a campground with two travel trailers, one with Fiberglas siding and the other aluminum.
"Our claim reps have to know how each of these items is constructed and how it can be affected by various kinds of losses," Bair explains. "The knowledge that Foremost claim reps must acquire is extensive because of the kinds of products we insure. When they adjust a claim, they bring their highly specialized knowledge of the specific item that has been damaged. We don't send someone who works with cars to adjust a loss on a mobile home."
"Many of the claim reps we hire do not have a strong background in adjusting," Friberg observes. "Our training teaches them about the kinds of coverages we offer and how to read a policy to ascertain whether a specific loss is covered. Reps also learn the soft skills they need to deliver good customer service, and they're taught negotiation skills to use in dealing with contractors and vendors."
Visitors to the Foremost Claims Lab are always impressed with the facility's scope and sophistication, Bair says. "When I take agents through the lab, they're always amazed at the level of detail our claims reps have to master, the rigor of the material, and how specialized it is. I say to agents: 'Isn't this what your customers want when they have a loss?'"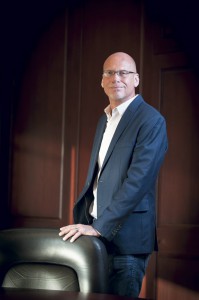 Kudos from agents
As Bair pointed out, agents want to be confident that their insurers are delivering a positive experience to customers who have a claim. We spoke with two agents to get their take on how Foremost's highly trained claim reps are enhancing the agent-client relationship.
Benny Arguello is president of Bob Brake Associates Insurance, Inc., in Slaton, Texas, which writes primarily personal lines and also offers business auto and liability coverages to smaller commercial accounts. "We've represented Foremost for more than 20 years, and it has been a great partner for our agency," he says.
Arguello is clearly impressed with the quality of Foremost's claims service. "What stands out to me as most helpful is the ease of filing a claim and the accessibility of a knowledgeable claims person," he says. "Any time we have filed a claim, the claim representative has always made our client feel like their claim is the only claim the rep is handling. This is very comforting for an insured, and it definitely makes our job easier. Anytime we quote Foremost, we assure the client that Foremost will take care of them if a claim should occur."
Another agent who has high praise for Foremost's well-trained claim reps is Tina Corbin, CISR, account manager at Integra Insurance Group, headquartered in Baton Rouge, Louisiana, the site of recent catastrophic flooding. Integra writes personal and commercial lines, as well as individual health insurance and excess-surplus coverages, and also has offices in New Orleans and Shreveport.
In a note to Foremost, Corbin says: "Just wanted you to know that I have had nothing but good feedback from my customers regarding various claims (unlike other companies). One customer has asked me to move his boat insurance to Foremost because the claim on his flooded motor home was handled so efficiently. Thanks for making my job that much easier!"
"We're extraordinarily proud of the customer experience our claims staff provides, and a key element of that is our claims lab," Bair declares. "The training that our claims staff receives helps make them specialists, and over half of our customers say they choose Foremost because we're a specialist."
What's more, Bair notes, "The agent is the customer's gateway to the claims process. The agent wants to know that the claims service is delivered by somebody who's awesome, and that describes the claim reps who train at the Foremost Claims Lab."
By Elisabeth Boone, CPCU