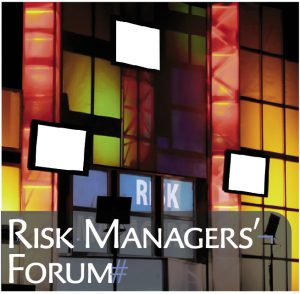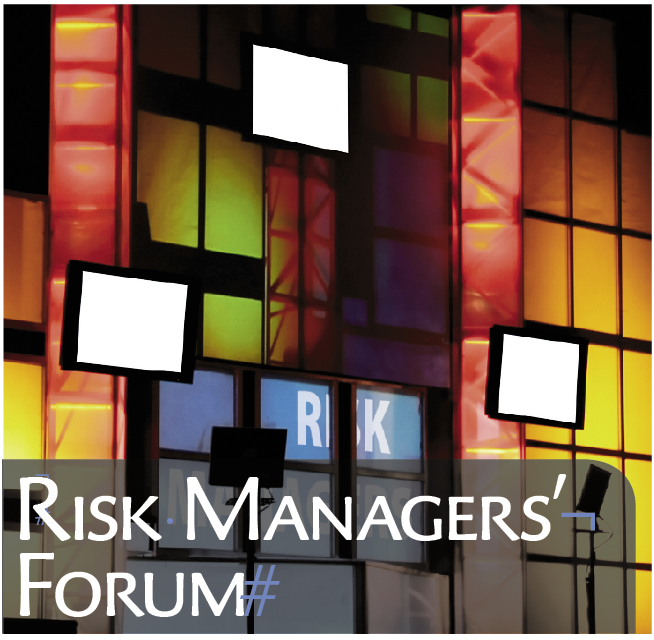 IS THE NEW HO-14 BETTER THAN THE HO-4?
New exposures require a "facelift" of the Homeowners Program
By Dustyne Bryant, MBA, CIC, CISR
---
[I]nsurance professionals know
that when new coverage forms are
thrown into the ring, the critical lesson is to ensure that
we understand the new form, its coverages, and its
exclusions thoroughly.
The Insurance Services Office (ISO®) announced in 2021 that multi-state filing changes to the Homeowners Program were going to become effective March 2022. The last sweeping changes were made in 2011 and a lot has happened since then. The rise of home-sharing, pool-sharing, space-sharing, the gig economy and gig workers, cryptocurrency, legalization of the use of cannabis, and more have changed our industry. The Home-owners Program was in dire need of a facelift to address these growing exposures.
One notable part of the 2022 changes is a seventh Homeowners Form—the Homeowners Contents Comprehensive Form HO 00 14 (HO-14).A comprehensive review of the new HO-14 form could fill a special edition magazine. If you want details, grab a copy of the HO 00 14 from the Insurance Services Office and start your own expedition.
Why did ISO create a new renter form?
ISO conducted a Millennials survey in 2016 that polled 600 Millennial consumers (ages 18 to 39) "to better understand how they both use and view insurance." The survey included a focus on lifestyle and what coverages Millennials purchase or are interested in. An analysis of the survey is detailed in the white paper Millennial Consumers and the Insurance Industry, written by Matthew Lawlor and Meghan Alpert and produced by Verisk Insurance Solutions.
Data showed that more Millennials were choosing to rent than to buy homes, perhaps because they witnessed the collapse of the real estate market in 2007. The analysis pointed to a rise in home-sharing that resulted from Millennials' desire "to be more sociable and culturally immersed." In response to survey findings, ISO introduced the Homeowners Contents Comprehensive Form (HO-14) to meet tenant consumers where they are in life.
A brief tour: New "Millennial Renters" form
At first glance, the HO-14, appears to be the HO-4 tenant form endorsed with:
Special Personal Property endorsement (HO 05 24)
Personal Property Replacement Cost Loss Settlement endorsement (HO 04 90)
Broadened Home-sharing Host Activities Coverage endorsement (HO 06 64)
Incidental Low Power Recreational Motor Vehicle Liability Coverage endorsement (HO 24 13)
The insurance professional who does not take due diligence seriously could quickly make assumptions that the HO-14 is a better option for clients who rent. But don't be so quick, because the HO-4, with proper endorsements, may offer better coverage than the new HO-14. However, for the renter who may already have a well-oiled Homeowners Policy with all the bells and whistles but needs a secondary renter policy, or the urban renter who is a minimalist yet participates in home-sharing, the HO-14 may be just what they need.
Ask the right questions and assess your client's true needs.
HO-14 eligibility
Eligibility for the new HO-14 is the same as the HO-4 Contents Broad Form. The HO-14 can be used for the client who is a tenant (or occupant) of a non-owned dwelling or apartment. It may also be used for the owner-occupant of a dwelling if they are ineligible for another Homeowners Form (consider co-ownership of a multi-family dwelling where one owner carries the HO-3 or HO-5 and names the second owner as an additional insured—the second owner will need a HO-4 or HO-14 policy). The location insured on the HO-14 may be a primary or seasonal/secondary residence and must be used exclusively for residential purposes; however, some incidental business occupancies are permitted.
Coverage characteristics of the HO 00 14—Contents Comprehensive Form
So far, the HO-14 may be looking like "apples to apples" with the HO-4. Let's look at coverage characteristics.
What's new with the 2022 Homeowners Program revision that also applies to the HO-14?
Several changes were made within the 2022 program facelift that also apply to the new HO-14.
The "business" definition was expanded to include "home-sharing host activities." With the 2011 ISO Homeowners Program update, home-sharing was addressed through two endorsements. The exclusionary endorsement—Home-sharing Host Activities Amendatory Endorsement—has been withdrawn and incorporated into all Homeowners Forms (except the HO-14). The coverage broadening endorsement—Broadened Home-Sharing Host Activities Coverage Endorsement—may be used to add coverage back; however, for the HO-14 the endorsement is not necessary, as the broader coverage of this endorsement is incorporated into the new "Millennial renters" form.
The "cannabis" definition was added to all Homeowners Forms. It's about time! This definition was added to address the ambiguities between legal use at the state level and the ongoing prohibition at a federal level and how coverage applies from the policy. The definition aims to provide clarity under both Section I—Property Coverage and Section II—Liability Coverage. Once you're finished reading the definition, coverage limitations, exclusions, and newly available endorsements you'll be singing "now I know my CBDs."
Personal Property, Special Limit of Liability now includes a property class for model or hobby aircraft. This class of property may have previously been subject to the Coverage C Limit of Liability; unfortunately, a sub-limit now applies. Those little drones are expensive and easily lost in the hands of a novice and the Homeowners Policy is tired of paying for them. The HO-14 treats this sub-limit differently than the other Homeowner Forms. We'll get to that in a moment.
Cryptocurrency. As Shakespeare said, "A rose by any other name would smell as sweet." Due to the various ways cryptocurrency is used and can be defined, the 2022 Homeowners Program update made no attempt to define crypto; rather, the policy states "virtual currency of any kind, by whatever name known, whether actual or fictitious including, but not limited to, digital currency, cryptocurrency, or any other type of electronic currency" is excluded as Coverage C Property Not Covered.
Additional coverage for Credit Card, Electronic Fund Transfer Card or Access Device, Forgery and Counterfeit Money (that is a mouthful) has been removed from Section I—Property Coverage. It is not likely that this concerns you because banks, credit card companies, and other financial institutions are doing a pretty good job of handling that situation themselves. I'm almost positive you will not miss this coverage.
What makes HO-14 special?
As I've hinted at already, the Contents Comprehensive Form has broader coverage—in some areas.
The HO-14 is an open peril form with replacement cost loss valuation. None of the ISO Homeowners Forms includes replacement cost valuation on personal property—not even the Comprehensive HO-5 form.
Careful though, the HO-14 has an exclusion that you'll miss if you're not looking for it: Misplacement or Mysterious Unexplainable Dis-appearance. The Special Personal Property endorsement (HO 05 24) does not have this exclusion, which deducts one point for favorability from the HO-14 for me.
I mentioned the "business" definition before. The HO-14 broadens the definition by applying it only to a trade, profession, or occupation engaged in on a full-time, part-time, or occasional basis, plus the added "home-sharing host activities." The HO-14 does not make any mention of babysitting services or any other activities (like hobbies) that generate money.
The definitions of "home-sharing host activities," "home-sharing network platform," and "home-sharing occupant" are incorporated into all Homeowners Forms. While all other forms use these definitions to exclude coverage, the HO-14 uses these definitions to provide limited coverage under both Section I—Property Coverage and Section II—Liability Coverage. The HO-14 policyholders will receive limited coverage for their property used in connection with and in spaces used for home-sharing (though a 10% sub-limit of the Limit of Liability may apply for property used primarily for "business" purposes—and home-sharing is now a "business"). Coverage is also provided for Loss of Rental Value of Home-sharing Host Activities (including cancellations related to hurricanes). And under Section II—Liability Coverage, an exception for home-sharing activity is provided within the Business exclusion—including coverage for Damage To Property of Others under Section II—Additional Coverages.
Home-sharing risk can come with "buggy" situations. The HO-14 is the only policy that offers bed bug remediation (Section I—Additional Coverages). Coverage is offered up to a specified dollar amount per policy period (not per occurrence) to remediate an infestation that occurs to the insured residence during the policy period. This coverage is not subject to the policy deductible.
Hard drive data recovery is another new coverage offered only in the new Homeowners 14 Contents Comprehensive Form (Section I—Additional Coverages). Coverage is provided up to a specified dollar amount per policy period (again, not per occurrence) to recover or restore lost data to a personal electronic device. This coverage is also not subject to the policy deductible.
E-bikes and e-scooters get some love under the HO-14. For Section II—Liability Coverage, liability is excluded for motor vehicles, but an exception is provided for a motorized bike or scooter (both owned and non-owned). It should still be understood that coverage is excluded when the motor vehicle is used for any "business" purpose (**cough** home-sharing).
What is the HO-14 missing?
Everything mentioned so far sounds great, right? Yes! But you might be asking yourself "what's the catch?" Let's look at what the HO-14 is missing.
The HO-14 does not include definitions for "employee" or "residence employee." Why? Well, these terms are not necessary for the HO-14 form because exclusion exceptions provided for "residence employees" (both property and liability) have been removed. In fact, the only use of the word employee is under the liability exclusion for Business, which gives back coverage for an insured under the age of 21 involved in a business with no employees.
The property sub-limits under Coverage C—Special Limit of Liability are no longer restricted to dollar amounts but rather are 10% of the Coverage C limit of liability. Property classes where the sub-limit applies only to the peril of theft still exist (jewelry, furs, firearms, silverware, etc.). This could be good … or it could be bad. Your perspective will change based on the Coverage C limit selected and the amount of your client's loss.Tip: Scheduling valuables is always a good idea.
The HO-14 alters the definition of "insured location" from eight (8) items down to four (4). When you catch a glimpse of the four "insured locations" for the HO-14, it essentially means that the HO-14 policyholder must purchase a separate policy (property or liability) for each new or additional property or premises liability exposure.
Property at Other Premises. While all other Homeowners Forms provide coverage up to 10% of the Coverage C limit of liability for property usually located at an insured's residence (other than the "residence premises"), the HO-14 excludes property at other premises by placing it under Property Not Covered. As I said, they must purchase a separate policy for each exposure.
Fewer Additional Coverages—the more traditional Homeowners Forms have eleven (11) Additional Coverages while the HO-14 has only four (4).
Last but not least … watercraft. Watercraft, of any type, is excluded under the new HO-14. There is no Coverage under Section I—Property Coverage; in fact, watercraft is listed under Property Not Covered. Under Section II—Liability Coverage, the watercraft liability exclusion becomes simplified and clearly states that "this policy does not cover watercraft liability." No coverage for rented jet skis, no rented pontoons in Margaritaville, no borrowed duck boats during hunting season, no coverage for the impulsive watercraft purchase.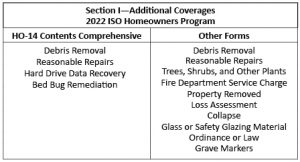 So, which tenant form is better?
In the end, insurance professionals know that when new coverage forms are thrown into the ring, the critical lesson is to ensure that we thoroughly understand the new form, its coverages, and its exclusions. We should not take it at its word of being better or upgraded.
Just because the HO-14 was developed after an assessment of the Millennial lifestyle does not mean that this form will fit all Millennial renters. Don't assume that just because your renting client partakes in home-sharing that the HO-14 has their name written all over it. Take your time; ask all of the questions necessary to ensure that you are helping your client select the right coverage form and endorsements for their needs. And check back with them frequently!
The author
Dustyne Bryant, MBA, CIC, CISR, is the personal lines academic director for The National Alliance for Insurance Education & Research and podcast host of Awkward Insurance. In her role, Dustyne collaborates with National Alliance faculty, industry colleagues, and various experts to deliver relevant and quality personal lines educational content.
Dustyne is licensed in P-C and L&H in Arkansas. She began a career in the insurance industry in 2007 and through her experiences developed a specialized and knowledgeable understanding of personal lines exposures. She earned the CISR designation in 2011 and the CIC designation in 2012, and was named Arkansas' Outstanding Customer Service Representative of the year by The National Alliance in 2011.
She graduated from the University of Arkansas at Little Rock, obtaining an A.A., Law Enforcement (2010), a B.S. cum laude, Criminal Justice (2011), a Conflict Mediation Graduate Certificate (2015), and a Masters in Business Administration (2015).