Industry professionals share their experiences with using online chat for business—and not just with customers and prospects
I remember during my latter years    of high school—yes, I'll date myself here—when my family first got dial-up Internet in our house, and I discovered the concept of online chat, I thought it was amazing to be able to talk in real time with someone on the other side of the country on a computer.
I'd meet up with a girl named Paige in chatrooms, where we would irritate people to the point that they'd drop a curse word and the room's moderator would kick them out. After clearing out the people in one chatroom, I'd meet up with her in a different one and start the routine all over.
As I think about this 20-plus years later, our use of online chat, although fun at the time, was rather pointless and quite immature.
However, today, as more and more consumers are using social media, text, and online messaging as part of how they shop, the option of online chat would appear to benefit independent agencies.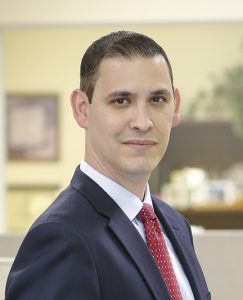 To chat or not to chat
With the variety of ways to communicate today, does your agency really need one more option for your clients to reach out to you?
"The way people want to communicate has changed," says Alex Dopazo, CIC, partner and vice president of Dopazo & Associates. "Everybody's a little different, and they're going to use what's easiest at that moment. I caught myself starting a conversation on Messenger, continuing it on chat, and then referencing something on social media—all in one conversation.
"At first, I did not want to implement chat," Dopazo continues. "I was the detractor, having the perspective that we already had text, email, and phones that ring. I did not want the CSRs and the rest of us to have one more distraction."
While not considered the "most popular way that people want to talk," online chat has shown some success for the agency, which implemented the option only a few months ago.
"In the first three months it's been available, we've had 65 different chats, which has led to writing four policies," Dopazo says. "It's been a little bit of everything, which has been surprising to me. I expected it to be all new business and people who wanted to get quotes right away. That hasn't been the case. We've had, more than I've expected, customers and former customers heading to our site and asking questions about a payment or a policy."
With the chat option icon appearing on every page of its website, and automatically popping up if a visitor is on a page for more than 30 seconds, Dopazo & Associates uses the platform Chatra for their online chatting needs. "It has a free option, and that's the one I started with, but we immediately started getting responses, so I opted for the very reasonable monthly fee option," Dopazo says.
"By doing this, we are able to gather more information about who's at the site, what time they are there, what page they are on, and the questions they are asking. If they're visiting certain pages and looking for specific answers, I can then create content around their questions and post it to that page, which will hopefully bring more people who are in similar situations," he adds.
At first, Dopazo took sole reign of the feature, but "now we're at the point where there are two of us, so there's someone available for chat during our business hours," he says. "We don't have anyone during off-business hours; we are working on that." When a chat request is entered during off-business hours, a bot informs the requester that no one is available, but a message can be left.
Not only does the agency use online chat for its customers, but also to communicate with its carriers. "We chat with carriers all the time," Dopazo says. "We have found that under normal circumstances it produces faster results, so it's a form of communication that we actively look for when reaching out to them. It also allows for an instant communication that is documentable for our files."
While giving online chat praise, however, he notes that the method of communication does have its downside.
"People can start a chat at very inconvenient times," explains Dapazo. "Being available has been the biggest challenge because it's no different than someone calling in on the phone; it's just that now I might have someone on the phone and someone starting a chat."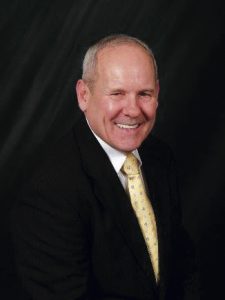 Additional success
While Dopazo's agency is in the early stages of online chat use, other agencies have had the option available for close to a decade.
"We first started using live chat in 2008," says Ed Higgins Jr., CPCU, owner of Thousand Islands Agency. "We have always believed that we needed to try to be ahead of customer demand for accessibility and communication. We started providing 24-hour local claim service way back in 1995 before it was common."
The agency uses Provide Support as its vendor because of what Higgins calls its "ease of implementation and general user-friendly feel. If someone selects chat, it rings at our work-stations and is only active during office open hours. All of our staff are licensed and well educated in insurance, so a chat experience yields a positive outcome.
The option disappears from the website when nobody is logged into our system.
"We find that chat, 24-hour local claim service, and the online portal all combine to create a profile of a progressive agency on the forward edge of providing modern communication with our client base," he adds.
But even for the agency, with its track record of using online chat, challenges still arise. "Our biggest current challenge is that our rural market has little demand for this particular channel. We find the same outcome with our online customer portal. We don't get much chat traffic, but we still consider it important to provide the option for those who like the medium."
Stuart Durland, AAI, AINS, CPIA, vice president of operations at Seely & Durland Insurance, has also used Provide Support since 2008. "There are certainly other vendors, but this one provided many options, look and feel, and flexibility," he says.
"We opted for a three-person solution, meaning that I have three operators—one supervisor and two CSRs—set up to receive a chat. The software lets you decide how and who will get the chats. We currently use a round robin configuration, but you can set it up by department, send to all, or randomly as well."
Similar to Chatra, Provide Support features an after-hours function that "provides the ability for the client to enter their question, which is then emailed to the selected CSRs for response the first thing the next day," says Durland. "We like to implement any technology that makes it easier for our client to communicate with us.
"Many people like to ask that quick question via chat, which saves them time and typically solves their problem," he adds. "One nice feature is that every chat session ends with a transcript being sent to the operator, which can then be attached to the client or prospect in your agency management system."
Despite having chat available for some time, Durland also experiences lower numbers, but he still finds the option beneficial. "The use of the chat is still light, but increasing," he observes. "Part of our plan is to have our marketing department increase the communication traffic about the chat availability which, secondarily, provides more hits on our website, so people learn more about our agency. We have the online chat icon set up on our website in a very obvious spot on the home page."
Chat dot gov
And it's not just agencies that are implementing online chat. Washington state residents now can make chat inquiries on the webpage of the Insurance Commissioner.
"We launched online chat with Live Help Now in March 2016 and have helped more than 2,700 customers," says Kara Klotz, social media manager, public affairs at the Washington State office of the Insurance Commissioner. The chat feature is available Monday through Friday from 10 a.m. to noon and 2 p.m. to 4 p.m.
"Our consumer advocates answer the questions that consumers submit; it works best for topics that are fairly straightforward and not overly complex," Klotz says.
Although beneficial in providing an alternative way for Washington consumers to get questions answered, the online chat service linked to the state office does have its challenges for the agency.
"We aren't able to respond to complex inquiries through live chat, so we refer them to our phone line or online complaint system," says Klotz. "We also get a high volume of chats from other states, so we have to refer those consumers to their state's insurance department."
To chat or not to chat, again
Still deciding whether to make online chat part of your communications repertoire?
"Don't measure the value of any single communication channel by the volume of usage," Higgins advises. "Make sure that it works correctly, and realize that introducing forward-edge technologies to your agency platform makes it incrementally easier to adopt the next new application. If you delay and the market moves ahead, it is difficult to catch up and be a leader in the market."
"The important thing is, if you're going to have it, someone has to be able to answer quickly," says Dopazo. "I've had one minute go by between a question and my response and that person was already off to the next thing. At the end of the day, our opportunities are those that we are available for."
"Talk to other agencies and ask about their experience," adds Klotz. "There are many software solutions for live chat, so look around to find the one that works best for your business needs." n
By Christopher W. Cook
---
For more information:
Chatra
www.chatra.io
Live Help Now
www.livehelpnow.net
Provide Support
www.providesupport.com