A corroded cast-iron pipe ruptured while it was carrying rainwater from the roof to the storm sewer. Unfortunately, the pipe was on the inside of the building. The water that rushed out following the rupture caused significant damage to Amish Connection's office so a claim was filed with State Farm Fire and Casualty Company. Unfortunately, State Farm denied the coverage because the policy limitation stated that interior damage by rain was not covered unless there was first damage to the building through which the rain then entered.
Amish Connections didn't agree and the case went to court and then to appeal.
See how the courts looked at the terms "rain" versus "rainwater" in making their determination.
Amish Connection, Inc. rented space in a shopping center. On June 14, 2010, there were heavy rains that resulted in the rupture of a corroded interior drainpipe. The four-inch cast-iron pipe ran along the interior back wall and above the ceiling tiles. It carried rainwater from the roof to the storm sewer. The breach of the pipe resulted in 2 inches of water in the rented suite and caused substantial damage to the Amish Connection office, bathroom, and stored property including samples, inventory, office supplies, and business records. There was no damage to the exterior of the building.
Amish Connection filed a claim under its business insurance policy with State Farm Fire and Casualty Company (State Farm). State Farm denied the claim referring to the Property Subject to Limitations section of the policy: "We will not pay for loss: … (6.) to the interior of any building or structure, or the property inside any building or structure, caused by rain, snow, sleet, ice, sand, or dust, whether driven by wind or not, unless: (a.) the building or structure first sustains damage by an insured loss to its roof or walls through which the rain, snow, sleet, ice, sand or dust enters" …
Amish Connection argued that the rain was no longer "rain" once it entered the building and that the cause of the loss was due to the pipe bursting. They were seeking coverage for water damage to inventory, furnishings, equipment, and documents.
The District Court granted summary judgment in favor of State Farm and Amish Connection appealed. The Court of Appeals reversed the decision because the loss was caused by rainwater which is not excluded from coverage. Rain is considered "rain" only as it is falling and once it has landed, it is considered "rainwater".
Amish Connection, Inc. v. State Farm Fire and Casualty Co., Supreme Court of Iowa. March 20, 2015 861, N.W.2d 230
What are the limitations?
The commercial property coverage Causes of Loss-Special provides coverage for risks of direct physical loss or damage but then limits that broad statement by stating that it applies only if the loss or damage is not excluded or limited. After a number of exclusions are listed, four types of limitations are provided. These are for loss and damage that is not totally excluded but also not totally covered. It is important to carefully review them because they really do give a little and then take a little.
Below is the PF&M explanation of the Causes of Loss-Special Limitation sections.
(June 2016)
LIMITATIONS
Now that what is covered and what is excluded has been analyzed, four coverage limitations must be reviewed. Each of the four has multiple subparts.
Broad Limitation
Loss or damage to any property described and limited in this section is excluded. Losses that are a consequence of loss to such property are also excluded.
Steam Boilers, Steam Pipes, Steam Engines, or Steam Turbines
There is no coverage if a loss is caused by or results from a condition or an event that occurs inside covered steam boilers, steam pipes, steam engines, or steam turbines. However, coverage applies if gases or fuel inside the furnace or within a flue or other passage explode and cause loss or damage.
Water Heating Devices
Loss or damage caused by water-heating devices such as including hot water boilers caused by a condition or event within them is excluded. However, coverage applies if an explosion causes the loss.
Interior of Any Building and Personal Property
The interior of a building and the personal property inside it is not covered for damage that rain, snow, sleet, ice, sand, or dust causes. However, there are two exceptions. Coverage applies:
If the roof or walls of the building are first damaged by a covered cause of loss that allows the rain, snow, sleet, ice, sand, or dust to enter
If snow, sleet, or ice on the building thaws and then causes the loss
Note: Leaving doors and windows open limits a loss that may otherwise be covered.
Example:
Scenario 1: Pamela awakens to drops of water on her nose. She looks up and notices water dripping from her ceiling. She contacts the apartment manager who discovers that ice under the snow on the roof has thawed and is flowing through the roof into Pamela's bedroom. The apartment's policy covers the damage to the ceiling and floor coverings because of the exception to this limitation.
Scenario 2: Pamela steps onto to her carpeting and notices that her feet are very wet. She awakens quickly when she realizes that she left her window slightly opened, that snow had entered through the window, and that it melted on the windowsill and floor. There is no coverage for any damage this situation caused.
Building Materials Awaiting Installation in a Building
Theft of building materials that are awaiting installation and not yet attached to the building is excluded. Under all coverage forms except for CP 00 20–Builders Risk Coverage Form, this limitation does not apply if the building materials are being held for sale. That means that under CP 00 20 theft of building material is always excluded unless CP 11 21–Builders Risk – Theft of Building Materials, Fixtures, Machinery, Equipment is attached.
This limitation does not apply to the business income coverage forms or the extra expense coverage form.
Inventory Shortage
Any missing property loss that can be proven only because an inventory revealed a shortage is excluded. This is because it really means there is no actual knowledge that something was taken. The loss could be due to a mathematical or computation error, employee theft, or a break-in. There is no coverage if there is nothing to physically suggest what actually happened.
Unauthorized Instructions
Coverage does not apply if a loss occurs because property was given to another person or sent to another place based solely on unauthorized instructions.
Vegetated Roofs (10 12 addition)
Lawns, trees, shrubs, and plants that are part of vegetated roofs are covered property because they are excepted from 2. Property Not Covered in the coverage form. This limitation is needed because they are alive and depend on certain conditions to thrive. They are also outdoors and are not protected from the elements. There is no coverage if these lawns, trees, shrubs, or plants are damaged due to:
The atmosphere or the soil being too damp or too dry
The temperature changes too often or is considered extreme
Disease
Hail, frost, rain, snow, ice, or sleet
Coverage Limited to Specified Causes of Loss
The insurance company does not pay for loss or damage to any of the following property unless a specified cause of loss or breakage of building glass causes the loss or damage:
Animals
This item has a limitation within a limitation. In addition to being covered only if specified perils or glass breakage causes the loss, coverage applies only if the animal dies or must be destroyed. This means that coverage does not apply to veterinarian bills or expenses incurred to save the animal.
This limitation applies to fragile objects only if they are broken. Statuary, marbles, chinaware, and porcelains are examples of such fragile items. Glass and items that contain property for sale are not subject to this limitation.
Builders' machinery, tools, and equipment that the named insured owns or has entrusted to it that qualifies as covered property is subject to this limitation.
Under all coverage forms except for CP 00 20–Builders Risk Coverage Form, this limitation does not apply if the property is located on or within 100 feet of the described premises. This means that this limitation applies without exception under CP 00 20.
This limitation does not apply to the business income or extra expense coverage forms.
Limited Theft Coverage for Specific Types of Property (10 12 change)
The following categories have special limitations that apply to only theft losses. These are per occurrence sub-limits that do not increase the limit of insurance available to cover a loss. These sub-limits can be increased:
Furs, fur garments, and fur-trimmed garments are subject to a $2,500 limit.
Jewelry, watches, watch movements, jewels, pearls, gold, and similar items are subject to a $2,500 limit. This limitation does not apply to jewelry or watches that are valued at less than $100 each.
Patterns, dies, molds, and forms are subject to a $2,500 limit.
Stamps, tickets, letters of credit, and lottery tickets held for sale are subject to a $250 limit.
These limitations do not apply to the business income or extra expense coverage forms.
Note: Coverage applies for all other causes of loss, subject to the standard exclusions and the limit of insurance on the declarations.
Example: Pitta Pat clothing store has a $75,000 business personal property limit. A break-in takes place and a number of items are stolen. However, the thieves destroyed many others as they vandalized the store. The loss was as follows:
$50,000 clothing stolen or destroyed
$25,000 fixtures destroyed
$5,000 fine jewelry stolen
$1,000 costume jewelry (under $100 per item) stolen
$10,000 fur-trimmed garments stolen
Pitta Pat submits a claim and requests $75,000 for the clothing and fixtures, $2,500 for the fine jewelry, and $2,500 for the fur-trimmed garments that were stolen.
Her loss settlement is for $75,000 because that is the policy's limit of insurance. The theft limitations are only sub-limits within the policy limit.
Defect in Systems or Appliances
There is no coverage for the cost to repair a defect in a system or appliance from which water, other liquids, powder, or molten material escapes. However, fire-extinguishing systems are covered if the damage results in a discharge from the automatic protection system or if the damage is caused directly by freezing.
This limitation does not apply to the business income or extra expense coverage forms.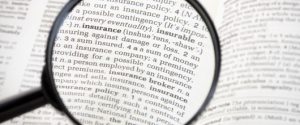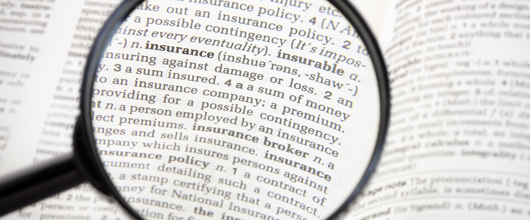 Words matter
Words are taken very seriously by the courts when determining coverage. Throughout the PF&M coverage analysis, important terms are discussed such as fire, riot, vandalism, and more within the specific type of coverage. However, because certain terms impact multiple lines-both commercial and personal-they are listed in the Practical Aids and Tips in order to provide some additional insight.
Below is a discussion on the term "vicarious liability."
VICARIOUS LIABILITY DEFINED
The word vicarious comes from the English word vicar which Webster's dictionary defines (in part) as "one serving as a substitute or agent, an administrative deputy….." From this word, the term "vicarious liability" has emerged. Looking again at Webster's, vicarious is defined as:
"serving instead of someone or something else; performed or suffered by one person as a substitute for another or to the benefit or advantage of another"
Vicarious liability is when one party is held responsible for the actions or conduct of another party. Responsibility is assigned based solely upon the relationship that exists between the two parties. Vicarious liability is commonly used to justify coverage for a type of loss that is, typically, excluded by a policy. However, they are distinct issues.
Related Court Case: "Insurer Not Liable To Third Party For Losses"
PERSONAL VICARIOUS LIABILITY
Vicarious liability is a serious consideration regarding personal exposures. The most common personal exposure to vicarious liability is held by parents. Parents are unquestionably liable for the actions of their minor children. Guardians are also liable for the acts of those persons entrusted into their care, whether that guardianship is over a minor or an adult who is physically or mentally incapacitated.
Related Court Case: "Parental Liability Held Not Covered Under Terms of Motor Vehicle Exclusion"
To a lesser degree, vicarious liability may also exist under seemingly innocent circumstances. A person participating as a leader or instructor with a non-profit youth or social organization may unknowingly assume a vicarious liability exposure for the youths in that person's care or trust.
Example: Jessie has just begun his duties as an Ameriskout troop leader. One Saturday, Jessie, accompanied by his fiancée, takes his troop to a gym that is in the elementary school where he holds troop meetings. After getting them set up to play basketball, he decides that he and his fiancée can go down the street to get a quick dinner. While unattended, the kids break into the gym manager's office. The scouts smash some equipment and destroy a couple of glass trophy cases. The school sues Jessie for several thousand dollars.
Another very significant personal vicarious liability exposure involves pets and animals. Owners are responsible for the actions of their pets and animals, especially if the animals are large or if they are or could be construed as dangerous. Owners must keep their pets and animals under control and prevent them from causing physical injury to others or from causing property damage. The owners will almost always be held ultimately responsible for injury or damage caused by their pets or animals.
Example: Landon is walking his Irish Setter. The dog is excited by a rabbit it sees crossing a yard. It snatches free of Landon and attacks the rabbit. The dog also severely injures the rabbit's owner when she tries to save her pet. Landon is sued for both the loss of the exotic, longhair rabbit and its owner's injuries.
BUSINESS VICARIOUS LIABILITY
Many vicarious liability exposures exist in the business world. Employers and owners are responsible, to a very real degree, for the actions of their employees while those employees are acting in the scope of their job-related duties. Often, circumstances can make this issue unclear.
Related Court Case: "Truck Driver Violates Employer's Alcohol Policy"
Usually vicarious liability stems from injury or damage caused by an employee under a strict employer-employee relationship; but under certain circumstances, the liability exposure for the acts of non-employees such as independent contractors, may be attributed to the owner or general contractor. A property owner, project manager, general contractor or other contractor may be held responsible for the acts of hired sub-contractors or other independent contractors who are working for or on their behalf.
The circumstances where an owner or contractor may be held liable for the actions of others fall into roughly three categories:
Work that is inherently dangerous
Projects that impose non-delegable duties on the project manager, contractor or owner under local, state or federal law
Negligence in the hiring of an incompetent contractor
Other vicarious liability exposures may be assumed, knowingly or unknowingly, in contracts or agreements (though such incidents may actually be considered contractual liability).
INSURANCE AND VICARIOUS LIABILITY
Vicarious liability is a real exposure in both business and personal life. Children, pets and employees are all a part of the equation. One defense against this exposure is a sound liability insurance program. Standard personal and commercial or business liability policies cover the insured's personal or business liability unless otherwise excluded. Most vicarious liability is not excluded. Thus a solid standard policy will provide the necessary vicarious liability needed in many circumstances such as the following:
| | |
| --- | --- |
| Type of Policy | Vicarious Liability Sources |
| Personal Liability | children, wards, pets |
| Commercial Liability | employees, sub-contractors and independent contracts |
However, read the insurance contract carefully for exclusions on liability assumed in contracts or agreements. Other exclusion areas to pay particular attention to are expected or intended injury or acts in both the personal and commercial policies, and workers compensation and employers liability exclusion in commercial policies. For instance, an event may involve legitimate vicarious liability but still not qualify for coverage.
Related Court Case: "Occupant Denied Resident Relative Status"
Even though the vicarious liability exposure is covered under a standard commercial liability policy, there will be times when securing alternative coverage may be wise. Owners or general contractors involved with construction projects may be reluctant to cover vicarious liability arising out of acts of independent contractors on their own master CGL policy. Such reluctance is usually due to the danger that their loss experience might be impaired or their aggregate limits depleted by claims involving exposures over which they have limited (if any) control.
In those cases, the general contractor or owner has some alternatives in covering his or her vicarious liability. One is requiring the independent contractor to buy an Owners and Contractors Protective (OCP) Policy.
Related Article: CG 00 09–Owners and Contractors Protective Liability Coverage Form–Coverage for Operations of Designated Contractor Analysis
Other alternatives are to have the contractor hold the owner harmless for losses arising out of the contractor's operations or to have the contractor add the owner as an additional insured under the contractor's CGL Policy. These are just some of the possibilities available and each individual entity must carefully evaluate the degree of vicarious liability exposure that results from their personal or business operations, and seek professional counsel to handle properly.
After the loss
Amish Connection had a mess on their hands following the loss, as would any business that was inundated with water. It could have resulted in a significant loss of income. However, with the right planning, their customers might not have noticed a loss had occurred. Have you talked with your clients about disaster planning?
Here is an emarketing article you might want to post on your website or blog or use in a newsletter that could alert them to this important part of risk management.
Disaster Recovery
No business wants to face an event that could seriously curtail or even shut down operations. Unfortunately, few businesses have plans to deal with such a disaster. It is not unusual for a business to overlook creating disaster plans. Further, companies that do have disaster or continuity plans in place often fail to update their plans on a regular basis. Besides having an update plan, it is also important to test their plans.
Business decision makers have to spend time preparing for the possibility of catastrophe. It could be a natural event, or it could have a human origin. Regardless, an owner, manager or executive has to think about the many events that could either temporarily or permanently interrupt their business. In other words, a business must consider what threats exists to their normal, profitable operations. The task may initially appear overwhelming. However, it is just a matter of considering what the business does; where it does it; how it does it; and why it does it; then, examine what could happen to stop any of these things.
Natural interruptions could be caused by wind and rainstorms, flood, snow/ice storms, earthquakes, extended or extreme temperatures, etc. Human events may include fires, break-ins, mobs, sabotage, etc. Typically, a thorough consideration of problems involves identifying the worst possible things that could occur….even when their chance of happening is remote. Remember that a single, unanticipated event could cripple or even terminate a business, so you need to have a plan that contemplates a wide variety of harmful situations.
Consideration must be given to a business' physical structures and property, machinery/equipment, management, finances, employees, products, stock, finished goods and goods in process, services, communications, transportation, contractual obligations, competition, suppliers, distribution, and so on.
Recovering from disaster depends upon many factors. Regardless the reason for a business suffering a serious interruption, the goal has to be on resuming normal operations as quickly as possible. Getting back into business often depends upon insurance, but other arrangements may be necessary and even be more important. Consider plans that include the following:
Arranging use of another location to run the business
Having duplicates of key business records (kept at another location)
Arranging other sources of product supplies if a key supplier's business is interrupted
Having access to substitute production machinery
Buying and maintaining generators/alternate sources of light and power
When considering how to deal with events that could threaten your business, the biggest disaster could be the failure to create a viable disaster recovery plan.