Broken Glass
SHE WORKS HARD FOR THE MONEY
Trading Capitol Hill glamour for a post in her family agency was the right move for this talented professional
By Elisabeth Boone, CPCU
High-level meetings … elegant cocktail parties … sleek black limousines … gourmet dining …
That's how most of us envision life on Capitol Hill, and in fact it's a fairly accurate description of the perks enjoyed by those whose daily routine takes them through the nation's halls of power.
All that glamour comes with a price tag, says Jill Roth, executive vice president of Ahart, Frinzi & Smith Insurance Agency (AFS), her family's independent agency with offices in Phillipsburg, New Jersey, and Alexandria, Virginia.
Roth joined the agency in 2003 after a career on Capitol Hill where she worked for a U.S. Congressman. Asked why she made the switch, Roth cites two key reasons.
"A major issue was job security," she explains. "I was tired of losing my job and having to campaign every two years."
Another key concern was money. "It may not be well known, but when you work on Capitol Hill you make almost no money," Roth continues.
"I went to my father and said, 'Dad, can you give me a side marketing position?' Shortly after I started, I realized I really loved it, so I joined the agency as a full-time employee.
"I truly worked my way up," she continues. "Even through high school I did summer jobs like answering the phones, serving as a personal lines CSR and then a commercial lines CSR, and even painting the outside of the building. Now I'm one of the four owners, with a perpetuation plan in place for my brother and me to purchase the agency from our father and uncle.
"Holding all these different positions has given me the opportunity to understand how our agency works and what our employees do each day. As an owner, I'm not just demanding quality work from them; I'm expecting quality work because it's something I've already done."
Although she's a New Jersey native—and proud graduate of Phillipsburg High—Roth spends most of her time at the Virginia office, which was opened by her older brother Mark Ahart in 2001. She joined the office a few years later, and she and Mark visit the New Jersey office periodically.
Together the two locations have 14 employees—10 in New Jersey and four in Virginia. "Three of our employees in the New Jersey office are pregnant," Roth says with a wry smile. "That's a big chunk of our staff, so we're scrambling to make sure we have all our bases covered."
Generalist with focus
The Alexandria location of AFS places it squarely in the heart of what Roth calls "the trade association capital of the world," and the agency writes these entities as well as consultants in a variety of fields. In the New Jersey office, Roth says, the focus is on contractors and law firms. "I consider us to be generalists because apart from these markets, we write just about anything," she says.
Her early efforts to pursue insurance education were not rewarding, Roth admits. "My dad said, 'Okay, let's get you into some sales classes,'" she recalls. "None of them took; I actually hated every single one of them. I think the reason was that every course focused on the old style of selling. It probably still works for some people, but it definitely isn't my way of reaching out to people. I don't even like the words 'sales' or 'selling' because to me they sound slimy.
"Some members of the older generation are pushing younger people to be hard-hitting, numbers-driven agents. A big part of the appeal of being an independent agent is individualism. Being told to make X number of cold calls is not going to make me a better salesperson," Roth asserts. "Positioning myself as an insurance and risk management consultant is going to make me a better salesperson."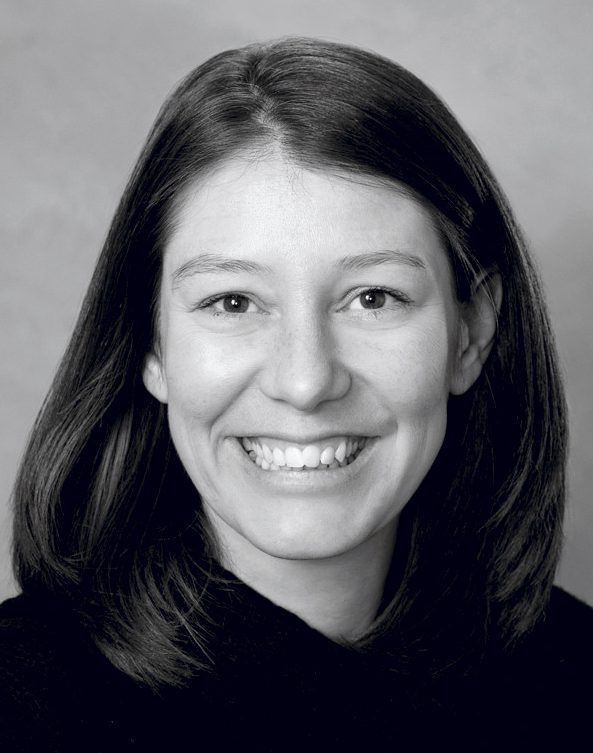 Dealing with attitudes
Although Roth is a Millennial, she has encountered some patronizing attitudes from men, especially early in her career.
"Back then, I thought it was just because I was green," she explains. "I thought it had nothing to do with my being a woman; it was because I hadn't put in the time or the work. So if I answered a call and the person said, 'Oh, I'd rather talk to Mark,' I thought it made complete sense. I think that may have had a little bit to do with it, but a lot of it was because I am a woman.
"Even though I've worked and studied so hard over the years, I still get those calls," Roth says ruefully. "A caller may say, 'Okay, that's helpful, but I'd rather talk to Mark.' It's such a slap in the face because as Mark will acknowledge, I can do certain things better than he can. He's the first person to tell the caller: 'I'm sorry, sir, but she's the one you really need to talk to.'
"Mark is a great older brother," Roth declares. "He always has my back, and I love the way he tells those callers politely that I'm more than capable of resolving their issues."
It's tempting to think that women who work in agencies that are located in rural areas face more of the "let me talk to your boss" rhetoric than do their counterparts in large urban centers.
Not necessarily, Roth says.
"I've encountered that attitude more frequently in the D.C. area than in our location in New Jersey," she says. "It tends to come from men who have achieved power and status, no matter what their age. I have to handle these calls carefully because it may be a client, but at the same time I want to stand up for myself.
"I'm super involved in both the state and national trade associations," Roth says. "I always want to be sure that if I'm given a position, it's because I have the relevant knowledge and have worked hard, not because I'm a female."
Roth is encouraged to see an increase in the number of women who are holding leadership positions with insurance carriers. She cites Nationwide and Progressive as inspiring examples of insurers that "get it" when it comes to appointing women to C-suite posts. Others are AIG, Farmers, and Zurich North America.
Empathy and multitasking
Asked what unique qualities she thinks women bring to leadership positions in independent agencies, Roth is quick to cite empathy and the ability to juggle multiple tasks.
"I think women tend to have a more empathetic management style," she observes. "Especially during the pandemic, I see female managers checking in on their employees who are working from home, planning Zoom happy hours, and arranging other activities that have nothing to do with work. Keeping up employee morale is hugely important, and that's an area where women can bring something of value to the table."
Multitasking has been both ballyhooed and bashed ever since the term was coined, and there's no shortage of experts who claim that it's not really possible to do more than one thing at a time without coming up short on other tasks.
In any case, Roth asserts, multi-tasking seems to come more naturally to women, especially those who have children. "For us, soothing a cranky toddler while talking on the phone, checking the calendar, and boiling water for rice doesn't induce high levels of stress," she explains. That's not to say, she adds, that women don't reach the point of being on overload where everything goes haywire at once and a meltdown becomes imminent.
"All I need is a list," Roth declares. "I can follow the list and check each item off once I've accomplished it. I tackle tasks individually, which keeps me from becoming overwhelmed and allows me to focus my attention on the task at hand instead of rushing to finish it so I can move on to the next item."
Opportunities abound
For any woman who is seeking a career that offers myriad advantages, an independent agency should be at the top of the list. Virtually unlimited earning potential for producers, the opportunity to pursue advanced professional education and respected designations, and that prized commodity known as flexibility are key reasons that women find insurance careers both attractive and rewarding.
"Flexibility has been such an amazing blessing of this career path, and it's one I wouldn't have recognized when I was new to the business," Roth says. "COVID has thrown everyone some curveballs this year. My career has allowed me to help my boys with virtual learning, carpool to baseball practice, and continue to be successful as a Trusted Choice® independent insurance agent."
Her advice to young women who may be considering a career is straightforward and simple: "Get involved in your trade association," she advises. "It allows you to connect with peers and with like-minded women in the industry. In my state association I've had the ability to connect with some incredible women who have given me the confidence to push forward in unfamiliar areas.
For example, our agency in Virginia had the opportunity to acquire a small agency, and I was able to call on a female friend in our state association who I knew had experience with acquisitions. She was so wonderful; she really wanted to share her expertise with me and see me succeed. That's the kind of woman-to-woman connection that makes association involvement so rewarding," Roth concludes.
Do you know a female independent agency leader we should feature? If so, please email details about her as well as contact information to Elisabeth Boone, CPCU, senior features editor (elis.boone@icloud.net). We'll take it from there.