Insurers seek to capitalize on huge potential
The growth in voluntary benefits in recent years has included a healthy increase in sales of employee-paid life insurance. Last year the industry's voluntary life sales increased by almost 6%, according to Eastbridge's 2016 "U.S. Voluntary/Worksite Sales Report," most of it term life insurance; and voluntary term life, as a percentage of the total voluntary market, has doubled since 2008.
Still, there remains a lot of untapped potential. Stephanie Shields, vice president of product and marketing for Aflac Group Insurance, cites data from LIMRA's "Facts About Life 2016" estimating that about 60 million U.S. households have life insurance coverage that is at least $200,000 below their needs.
Trends indicate that if that gap is to be closed, it will be accomplished largely in the workplace. Shields notes, "The worksite life markets are large and well established, yet 2016 was the first year that life insurance purchases at the worksite outpaced private purchases. We believe the shift toward the worksite will only continue to gain momentum."
The key to further growth of life insurance sales in the workplace lies in helping employees understand all their financial needs and how life insurance fits into the mix of meeting those needs, according to executives in the market. There is plenty of reason for optimism, but there also are challenges to overcome.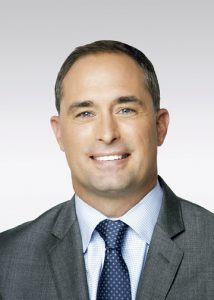 Lack of control
One challenge is that life insurance, as basic as its purpose may seem, is not an automatic choice for employees  who feel overwhelmed by their benefit options. MetLife's current U.S. Employee Benefit Trends Study (EBTS), based on 2016 data, shows that 38% of employees feel in control of their finances, down from 44% the previous year. And 42% of employees admit to feeling overwhelmed by their financial decisions.
"Yet nearly two-thirds (62%) of employees say they are looking to the workplace for more help in achieving financial security through employee benefits," says James Reid, executive vice president, regional and small markets, for MetLife. "This presents an opportunity for brokers to help employers communicate to their employees about financial wellness needs." The MetLife study shows that 46% of employees say having life insurance reduces their financial stress.
Aflac views its suite of worksite products as interconnected, Shields says. "While our supplementary products—including accident, critical illness and hospital indemnity—help with lifestyle protection for today, our life products offer long-term protection for the future."
Shields is encouraged by the industry's sales of life insurance to Millennials—a key consumer target for Aflac. She cites data from LIMRA's "2016 Life Insurance Ownership in Focus—U.S. Household Trends" showing that the rate of ownership of life insurance among Millennials grew by 48% in 2016, the fastest growth of any age demographic.
Across the age spectrum, voluntary life is considered a "must have" benefit by 61% of Boomers, 56% of Gen Xers and 55% of Millennials, according to MetLife's EBTS.
Steve Schreiber, director of product management for Sun Life Financial, notes that smaller employers can be a fertile market for voluntary life.  "The group life insurance market in the United States is a mature market, and most employers with more than 10 employees offer some level of life insurance to their employees. However, most employers employ fewer than 10 employees, and they may not be attractive to carriers providing traditional employer-paid plans," he says. "These smaller firms may present a substantial opportunity for voluntary life sales."
In life insurance, as with other employee benefits, the shift away from employer-paid coverage is clear, Schreiber says. "In the past, voluntary life coverage typically was paired with some level of employer-paid coverage. In the last 10 years, however, we have seen a decrease in the number of employers requesting employer-paid plans and an increase in the number of employee-paid plans."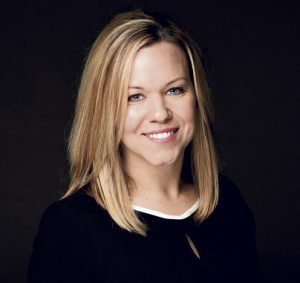 Tailoring benefits to employee needs
The Sun Life, MetLife and Aflac executives agree that tailoring the employees' benefit purchasing experience to individual needs—everything from products offered to education and enrollment methods—is a desirable goal for both employees and employers. In this respect, life insurance is no different from other products on the benefits menu.
"Our EBTS found that 52% of employees say they are willing to bear more of the cost of their benefits to have choices that meet their needs," says Reid.
MetLife's EBTS also shows that 74% of employees are more likely to accept a job with a new employer that can customize benefits to their needs, and 72% of such employees will be more loyal to their current employer. Among employers with a workforce of fewer than 25% Millennials, 65% agree that having benefits customized to meet employees' needs would increase employee loyalty. For those with more than 50% Millennials in their workforce, 80% see benefit customization as leading to greater loyalty.
As this applies to enrollment, Reid says, "Employers should take the time to tailor their communications to show how benefits are relevant to employees at any life stage—whether they are having children, getting married, buying a new home or even caring for an aging parent. However, companies aren't doing this: only a third of employees say their company's benefits communications address their life stage and personal situation, according to EBTS."
Reid says one way brokers can help employers educate their employees about voluntary benefits, such as life insurance, is "by offering them 'on ballot' in a way that integrates with employees' core (employer-paid) benefit offerings. This way, employees' benefit options are in one place, reducing confusion and encouraging employees to enroll in these supplemental benefits."
As part of a broader effort to reduce employee confusion during enrollment, MetLife introduced a new enrollment strategy early this year that "assesses employer objectives and employee needs and follows a diagnostic approach to creating optimal enrollment conditions."
Shields thinks that in the future there will be new opportunities to provide employees with greater customization across the entire employee benefits menu. "We foresee data and product merging together more than they have in the past. As employees become more comfortable sharing their personal data in exchange for a better and more affordable experience, the insurance industry will be able to make great strides forward. This will take some time for consumers to get used to, but once they do, the advantages could be monumental."
Schreiber calls benefit education "the cornerstone of our voluntary benefits strategy for all products, including life insurance. As offerings in the voluntary space have grown and employers are shifting more of the responsibility—both financial and decision-making—to employees, it's imperative that employees understand these offerings and, just as important, understand and define their needs.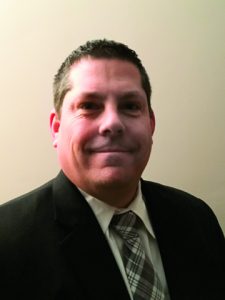 Enrollment strategy
"We partner with employers and brokers to tailor an enrollment strategy that makes the most sense for the employer's population," Schreiber continues. "This could range from one-on-one meetings with employees to a completely online enrollment experience and many options in between. Regardless of the method chosen, we provide several tools that the employer can use during enrollment, including videos and calculators, to help employees make the correct decision based on their specific needs.
"We believe that just about everyone should have some level of life insurance, regardless of their particular situation or life stage," says Schreiber. "We talk about protecting what employees love—their health, their finances and their family. Life insurance is one of the solutions that can help them do this. In addition, the flexibility within our voluntary life product allows employees to make changes to their coverage amounts as their needs change."
To maintain open communication channels with employees, "We provide dedicated support to each individual client," says Schreiber. "They have a single point of contact for any questions they may have. We also offer a robust online portal for employers that provides several resources associated with the administration of their plans—life insurance as well as other coverages."
Reid points out that, according to MetLife's EBTS, 62% of employees want their employers to communicate about benefits year-round—not just in the weeks leading up to enrollment. "By receiving a steady stream of messages, employees will be well equipped to choose the benefits that work for them, as opposed to passively re-enrolling in their current benefits."
Aflac announced in August that it will add group term life and group whole life to its voluntary life insurance products lineup. Shields says the introduction of these policies "is the first phase of an expansion of Aflac's group product portfolio." Last year the company began offering universal life at the worksite.
"We want to bring a fresh perspective into the market," Shields explains. "Life insurance products are integral to benefits strategies, but they have seen minimal innovation in recent years. We want to serve as a leading innovator in this segment and provide a one-stop shopping opportunity for businesses."
The new group whole life product will be a 100% employee-pay, portable cash value policy with a maximum death benefit of $300,000. The group term product can be offered as employer-paid (a flat amount or multiple of salary); employer-paid with employee buy-up; or standalone employee-paid.
Long before the voluntary benefits growth wave started, life insurance was fundamental to most employee benefit plans. It still is. Insurers are aware that life insurance is no different from other products offered at the worksite in one respect: Growth depends on employees understanding how it serves their needs. Insurers seem committed to making that happen.
The author
Thomas A. McCoy, CLU, retired in 2013 as editor-in-chief of Rough Notes magazine.