Butler University alumnae and director of RMI program share benefits of giving back
The late-90s alternative rock band The New Radicals said it best in the title of their debut single: "You Get What You Give." Rough Notes has decided to take a look at a few young professionals who exemplify this statement by giving back to the organizations that helped them in their careers.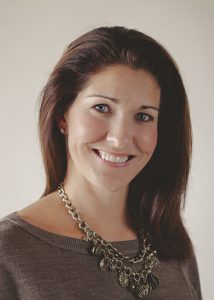 Jill Paris, director of agency operations at Rupp Insurance in Carmel, Indiana, seemed destined to work in the insurance industry after her father started the agency in their family home in 1973; she helped out when she was younger with small tasks like filing. However, Paris, the Big "I" of Indiana Young Agent of the Year in 2014, had different plans and attended Butler University to study telecommunications in hopes of working at a radio station.
Telecommunications changed to business, and Paris graduated with a BS in business marketing in 2000—12 years before Butler launched its risk management and insurance program. To this day, Paris stays active in supporting her alma mater and its program.
"I'm passionate about my university; I had a great education," Paris says. "I felt like when I graduated and was applying for jobs, I was ahead of my competition. I will never forget my first boss and mentor, Gary Fries, commenting to me about my resume and experience; him being a numbers person, I knew how to use Excel and had an entire class on Microsoft Office. Knowing these things gave me a huge advantage over candidates when I was interviewing for jobs, and it was one of the reasons I got an offer to work in Vail, Colorado, in hospitality management."
Paris eventually returned to Indiana with her family after moving around a bit—her husband's a chef—and she settled into the family agency. "I run all the daily operations, everything but accounting," Paris says. On top of running the agency, she spends time volunteering at her former university. "I'm on the newly formed University Task Force, a new Big 'I' committee," Paris explains. "It's a liaison program with the three Indiana universities with insurance programs—Ball State, Indiana State and Butler."
Butler connections
The Davey Risk Management and Insurance program at Butler University is just one of 82 such programs in the United States—compared to 799 institutions offering finance/banking and 1,935 offering accounting. Ranked number one in the nation by Bloomberg Business Week for its internship program—two are required for academic credit—the program also features the first student-run captive insurance company and has continued to see 100% job placement for students.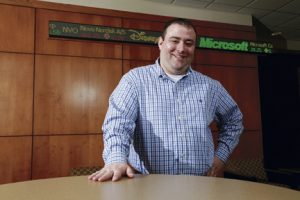 Zach Finn, ARM, director of the program and clinical professor, understands that driver of job placement. "There will be around 400,000 job openings in the insurance industry in the next two years, and there are 82 programs putting out approximately 3,700 graduates a year; that's absurd, and it has to be improved," Finn says.
Before joining Butler, Finn worked as a risk manager for the J.M. Smucker Company and opted to leave corporate America to focus on its next generation.
"I believe so strongly in what we are doing," says Finn. "I think risk management and insurance is one of the most underdeveloped areas in corporate America. That was one of the reasons that I came to Butler and helped establish the Davey Risk Management program."
Finn uses his connections, like Jill Paris, to help keep students in the program engaged and aware of the opportunities available in insurance.
"Jill's awesome; she understands the opportunities," Finn says. "She makes sure that there's a strong young agents group with the Big 'I' for the new folks to have a home for networking. It was natural through Jill to have the Big 'I' come in and work with our program. She and Mike Gilbert, then president of the Big 'I' Indiana chapter, created a pilot mentorship program, which currently has four of our students being mentored by independent agents. They can help students navigate the different career options that are available to them."
Along with teaching several of the curriculum's courses, Finn serves as the advisor for Butler's chapter of Gamma Iota Sigma, the collegiate insurance, risk management and actuarial sciences professional fraternity.
"Before coming to Butler, I sat on the RIMS (Risk & Insurance Management Society) student advisory committee," says Finn. "When I came here I had an idea based on what I saw other programs doing and not doing. The most important component of a risk management program is a chapter of Gamma Iota Sigma. I see a lot of insurance companies trying to recreate the wheel and figure out how to recruit and train Millennials, and Gamma is already doing that.
"I spend a lot of my time with the Gamma chapter. I do risk management assessments for our student-run business in Butler's Real Business Experience Program, and I provide risk management advice for our internship program.
"Insurance and risk managment should be a required course in every school of business in the United States," Finn asserts, "and it's barely taught at all. I don't understand how insurance companies can sell products when people don't understand them because they weren't taught about them."
One student who was taught about insurance, Allysa Royse, a middle market underwriting technician at CNA Insurance and a 2015 graduate of Butler's Davey RMI program, credits Finn with derailing her from her original education plans.
"I wanted to be a financial advisor," says Royse. "I had Zach Finn for a basic business course at Butler, and he was always talking about insurance and trying to get us to go to Gamma Iota Sigma meetings, always pushing us to try the insurance and risk management class. I took the class, and his passion for the material really struck me, so I continued taking insurance classes. I saw it as something I could really get into."
While at Butler, Royse was a member of a team that competed at the RIMS Risk Manager case competition the first year that Butler participated.  They finished in the top eight, which started the team on its journey of being competitive there. She was also an officer of Gamma Iota Sigma.
Royse first met Jill Paris at a Big "I" conference and says they touch base periodically and that Paris was like a mentor to her.
"My advice to Allysa was to get involved," says Paris. "If you're not networking, it's going to be hard for people to remember what you do. I enjoy giving young professionals hints on things to do, people to network with and organizations to be a part of. I'm always trying to connect people. People call on me to be a resource, and I love it because I can help them grow their businesses."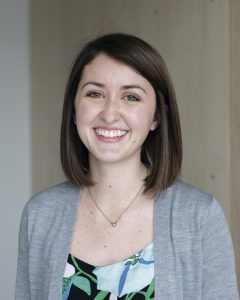 Giving back
Jill Paris finds plenty of ways to volunteer with her alma mater, serving on the Davey RMI board and representing Butler on the Central Indiana Alumni Steering Committee, where she plans events like the Bulldog Crawl, a progressive dinner with young alumni.
"My goal with the Davey School of Risk Management is to bridge the external relations," says Paris. "I also work with Gamma Iota Sigma students. I'm hoping to partner the students with high school DECA (Distributive Education Clubs of America) clubs so they can share their experiences. I would like every high school senior to think about a career in insurance."
Aside from her work at Butler, Paris also is a member of the Westfield and Carmel, Indiana, Chambers of Commerce and the Westfield Educational Foundation.
"People come up to me and say, 'I feel like you're everywhere,' and that's good," Paris says. "It helps with my branding. I care about people. I'm passionate about education. I'm passionate about insurance. I'm passionate about my church, my school and my roots. I love to help people. If I can be a resource, I will. I love to volunteer.
"Between the Westfield Chamber and Butler and the steering committee, I can't tell you how many referrals I've gotten from those groups of people. It's amazing. And all it costs is giving my time."
Allysa Royse plans to get more involved with the Davey program as her career progresses, and she stresses the importance of volunteering in general.
"Whenever I look at volunteer opportunities in the community, I focus on events that I would like to attend, like walks, 5Ks, and food tasting events," says Royse. "Volunteering is a great form of networking. I'm getting my name out there and meeting new people, whether it's attendees at the events or the people I'm volunteering side by side with. It's the conversations that come up like, 'Hey, what do you do for a living?' or 'Maybe I've seen you around town; how do I know you?' It's a good way to start that conversation about what I do.
"It also makes me feel good knowing that I can give back to the community. I moved to the Indianapolis area after college and it's given me a lot of opportunities."
Zach Finn believes that the future of the insurance industry rests in the hands of its young professionals. "Young agents need to work with whatever university is near them, and they need to get an insurance course offered there, on the way to getting an insurance program started," Finn says. "The insurance industry will soon need to replace 25% of its workforce, and most of the new insurance degree graduatesdon't want to work for agencies or brokers, because they don't understand the job; they think it's all selling, or they're scared of commission-based compensation. Young agents need to help create more insurance courses and degree programs. That'd be a great way to volunteer."
"This industry is recession proof; it's never going away," adds Paris. "Everyone has to have home and auto insurance, and businesses have to insure their facilities, operations, and employees.
"We have to believe in these young people. Even if they only walk though my door for one semester with an internship, I ask myself how I can learn from them. It's about connections. You're only going to get out of it what you put in."
Although their time together was brief—having released only one album in two years before breaking up—the New Radicals were right.
By Christopher W. Cook