Looking Back, Looking Ahead
150 YEARS AND COUNTING
Roanoke agency's founder delivered policies on horseback
By Robin Deatherage, CIC
In 1870, Charles Lunsford  founded the first insurance business in what was to become the city of Roanoke, Virginia. He began by selling liability insurance for horses, buggies, and wagons. Delivering policies on horseback, he considered his saddlebags his office.
Four generations of Lunsfords have guided the agency through the years, and after his sons Charles I. and Kirk Lunsford joined their father, the firm's name was changed to Chas. Lunsford Sons & Associates.
Then …
Charles I. Lunsford was a national leader in the insurance business. In 1906, he was sent by an insurance company to San Francisco to help settle claims from the city's devastating earthquake and fire. He handled claims totaling more than $4 million.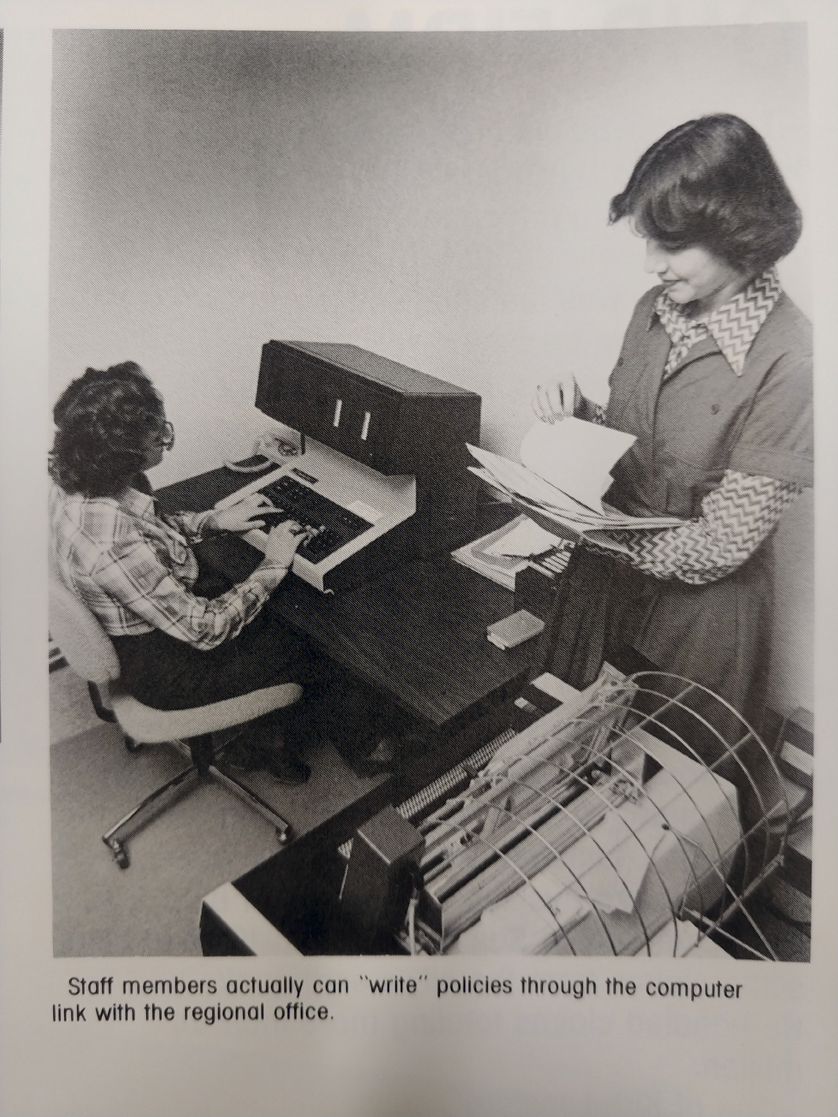 One of Kirk's sons, Charles P. Lunsford, operated the agency for more than 40 years. He was a civic leader in Virginia and was especially supportive of Roanoke Memorial Hospital and the Virginia Foundation for Independent Colleges. In 1965, his son, Charles I. Lunsford II, joined the firm, becoming president in 1975.
Roy E. Bucher Jr. joined the agency in 1977, working alongside Charles in managing the agency. In 1983, Charles decided he was ready to retire and sold the agency to Frank B. Hall, which later became Aon, agreeing to stay on for three years to help with the transition. When Charles finished his three years, Roy became president of Frank B. Hall/Aon of Virginia, which continued to do business as Chas. Lunsford Sons & Associates.
In 1995, Roy and Charles negotiated the agency's return to independence, repurchasing the firm from the national broker. Charles stayed on three more years as chairman, with Roy serving as president. Roy later became the agency owner and served as chairman and president.
… and now
Under Roy's leadership, the agency continued to operate by the simple philosophy adopted by the Lunsfords: to treat everyone well—our clients, our employees, and our community. By doing so, the agency has been rewarded with long-term client and employee loyalty and dedication. This is evidenced by the agency being named Best Place to Work by Blue Ridge Business in 2006. The agency also was recognized as Marketing Agency of the Month by Rough Notes in November 2006.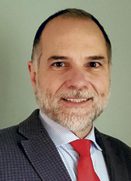 In 2018, Roy—not ready to retire, but ready to step back from the daily demands of agency ownership—entered into an agreement with Trustpoint Insurance, LLC, and Lunsford, a Trustpoint Company was born.
This merger was the perfect fit. Trustpoint was established in 2006 by Robert (Bob) Iocco, president, and John Marco Warner, vice president of sales, and is the aggregation of multiple small agencies located in the southwest Virginia area that once were under the Brown & Brown corporate umbrella. It is an intriguing parallel that both agencies—once part of large public brokers—are both strongly family, client, and community oriented, and that ultimately these factors led them back to independence.
Trustpoint remains a family-oriented agency. The communities where they live and work are important to them, and they are personally involved in all of them—from Charlottesville, Virginia, to the Tri-Cities region of Tennessee. For instance, every year the agency raises money to purchase a service dog for a local military veterans charity group, and this year they held a food drive that brought in 2,500 pounds of food for a local food bank.
Trustpoint currently has four office locations: Roanoke, Richlands, and Charlottesville in Virginia, plus Bristol, Tennessee. We are truly one agency and one team. Bob Iocco often says, "We are an agency without walls." This has allowed us to develop a true team culture marked by team members who think and function without barriers and without limits. We go the extra mile to find the right solutions and be a true partner for our clients.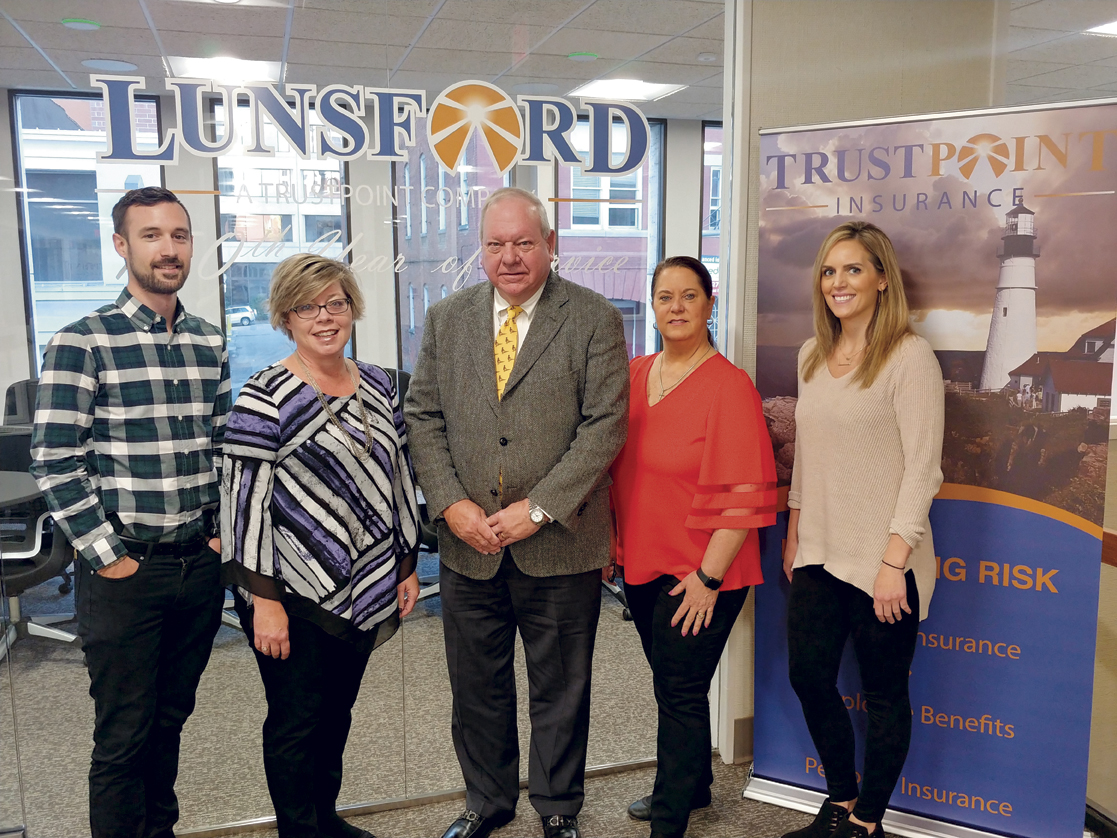 In the short time since the merger, the agency has continued in its growth mode. In 2019, we merged with Nash & Powers Insurance of Bristol, Tennessee. The management team is strategically focused on positioning the agency for further expansion.
In addition, the commercial sales and service teams have worked closely together on several initiatives to provide outside-the-box client solutions. As part of that collaboration, the agency established its marketing department. Marketing is basically the heart of both the sales and service teams. Since the launch of the marketing department, the agency's hit ratio has increased dramatically. The personal lines team has continued to see steady growth by implementing new sales and account-rounding techniques.
The newest and most exciting change involves the employee benefits team. At the beginning of 2020, Trustpoint Benefit Solutions (TBS) was launched. TBS is a comprehensive benefits solution that can be tailored to meet a client's benefits and human resources needs. TBS has been a huge success during its inaugural year, and it is fully expected that the trend will continue.
Current overall premium volume for the agency is $65 million, of which $43 million is commercial lines, $14 million is benefits, and $8 million is personal lines.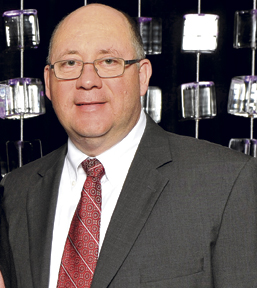 Technology has long been a driver at the agency. Lunsford's first management system was the AS400-based McCracken system. Prior to having an agency-wide management system, Lunsford was one of the first agencies to have a dedicated terminal with a link to one of its insurance carriers; this enabled the agency to write and issue policies for that carrier.
Today, Trustpoint continues to be at the forefront of technology. The firm currently uses the AMS360 agency management system. Management recognized the need for the entire team to be completely mobile and has put into place the necessary tools and resources.
The agency continues to adopt and implement other cutting-edge technology solutions to provide clients the ultimate digital experience. This investment in technology has proved to be extremely valuable, especially this year with roughly half of the employees working from their homes without any barriers to or reduction in productivity.
In fact, working from home has been so successful that the agency plans to make that a permanent option for the employees who choose to continue working remotely. We truly are an agency without walls.
An open house celebration was held in February at the Roanoke office to mark the iconic agency's remarkable 150 years of service. The entire staff was in attendance and welcomed clients, insurance carrier colleagues, and dignitaries from the community. This celebration was featured in a Roanoke Times article. Later that evening at a dinner for the staff, Bob Iocco recognized Roy Bucher with a special lifetime achievement award.
Always looking forward but never forgetting the past, Trustpoint Insurance is anticipating a bright future.
The author
Robin Deatherage, CIC, is commercial lines manager for Lunsford, a Trustpoint Company, in Roanoke, Virginia.
Do you know of an independent agency founded in 1921 or earlier that we might feature? If so, please send details and contact info to elis.boone@icloud.com.