SPECIALTY LINES MARKETS
A RECIPE FOR AGENT E&O PROBLEMS
The market remains tight as the pandemic question looms
By Joseph S. Harrington, CPCU
---
No one likes to spend more  time and money shopping for something that cost less a few years ago. But insurance agents and brokers can at least say they empathize with their clients.
A hard market for agent errors and omissions (E&O) coverage persists after several years, with no sign of softening any time soon. Hanging over the market is a huge unknown: whether businesses devastated financially by the COVID-19 pandemic will seek redress from producers for not alerting them to the fact that business interruption coverage (for the most part) did not extend to shutdowns ordered to control infectious disease.
So far, there has not been a surge of agent E&O claims arising from the pandemic, but one significant court ruling could change that quickly.
"We have seen some COVID-19-related claim activity," says Mark Angelucci, senior vice president of the E&O business segment for Utica National Insurance. "This is still at the fairly early stages and the final resolution of impacts in agents E&O is still developing."
Nonetheless, Angelucci believes concerns about potential pandemic-related claims "may have hastened the departure of some of the new entrants into the agent E&O market."
Dean Milber, director of claims and business development, Lancer Claims Services/CalSurance Associates, shares that assessment. "Since March 2020 we have seen E&O insurers exiting the marketplace, primarily because of either COVID-19 E&O-related claim concerns or poor overall loss experience in the segment," he says.
Milber reports seeing news of a "smattering" of pandemic-related E&O claims, almost all of them unsuccessful. "While the floodgates might still open, the real issue is one of claim quality rather than claim severity," he says. "The lack of a special relationship on the issue of business interruption coverage will be a strong defense to most claims. The rulings we have seen have for the most part dismissed claims based on their legal sufficiency." (He's referring to whether agents and brokers have a "special relationship" with clients that establishes a higher level of duty to them.)
Glenn Clark, president of Rockwood Insurance, concurs that the unknown nature of producer exposure to pandemic-related claims has had a "cautionary effect" that contributed to the hardening of the market for agent E&O coverage. But, so far, "we have not seen much change in loss trends," Clark says. "The major causes of loss remain unchanged."
Market conditions
Hard market conditions also remain unchanged, according to Clark. "We have been experiencing a hard market for the past several years," he says. "Carriers have pulled out of P-C agency E&O, rates have increased 15% to 30%,and underwriting guidelines have tightened. In addition, carriers who write smaller agencies are more restrictive in granting higher limit options."
Clark says Rockwood has been able to keep rate increases in the 10% range for smaller agencies while accessing broker markets for the capacity needed to cover large agencies.
"Capacity is contracting," says Angelucci. "We are seeing more departures and restrictions of appetite than new entrants. Carriers exiting the space include some that were new entrants just within the past three years."
Rates and terms in admitted markets are less burdensome and more stable than those offered by non-admitted carriers, Angelucci adds. "Other than market exits and some price increases, the admitted market is stable for risks with good experience and controls," he says. Yet, even within the admitted market, "accounts with inadequate controls and poor loss experience can expect renewal challenges.
"The non-admitted market is experiencing the most disruption," Angelucci notes. "This includes tightening of terms and conditions, coverage restrictions, rate increases, and difficulty in securing higher limits."
Milber finds that "providers are pulling back on both primary and excess limits so much so that some agencies are now having to build a tower of limits with several insurers to replace limits previously provided by one or two carriers."
While the pandemic has complicated agents' and brokers' roles, Milber says its impact largely heightens demands already created by natural catastrophes. "Exposure to claims for failure to advise and guide in terms of coverage and limits is no different between catastrophe-related claims and other types of claims," he says, "but catastrophe claims often have a higher public profile and emotional impact."
If the risks aren't inherently new, neither are the means to address them. "Agents need to go back to the risk management basics of establishing realistic expectations, timely and responsive communications, and solid documentation procedures," Milber says. "These steps are more important than ever in the virtual world."
Selling cyber
Apart from the (hopefully) temporary circumstances of the pandemic, the expansion and evolution of cyber exposures and cyber insurance are arguably the fastest growing E&O exposures for agents and brokers in all sectors.
These changes occur even as more accounts purchase cyber insurance, according to Angelucci.
"The coverages are not uniform, and language varies considerably from carrier to carrier," he explains. "Cyber policies include multiple insuring agreements that can be purchased together or separately, and some cyber coverages feature sub-limits that must be pointed out to the client.
"Also, coverage for some cyber expo-sures may be included in other policies, including those for fiduciary, EPLI, CGL, commercial crime, and other lines," he says. "To avoid E&O claims, it is essential that agents be knowledgeable about all the policies they are selling."
Rockwood detects a "heightened awareness" among clients of cyber and employment practices liability insurance (EPLI), but coverage for those exposures is still regarded by many of Rockwood's accounts as "voluntary."
In the absence of a legal or contractual requirement to have the coverage, "it requires a different skill set for agents and brokers to sell them," Clark says. "Our agency specializes in developing the tools necessary to help agents make the case for these coverage to their prospects.
"Our websites include common claims scenarios, identify reasons to buy the coverage, and offer suggestions for overcoming objection," he says. "We believe agents should quote EPLI and cyber coverage automatically at every renewal. By doing so, they protect themselves from E&O claims while differentiating from their competitors."
Clark sees cyber insurance and EPLI as untapped opportunities for many agencies.
"EPLI has been available since the early 1990s and yet many companies that should have the coverage don't have it," Clark says. "Cyber exposures exist for virtually every business in the U.S., but cyber insurance is not being methodically presented to buyers."
That looks like a recipe for E&O problems, with or without a pandemic.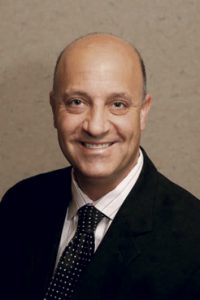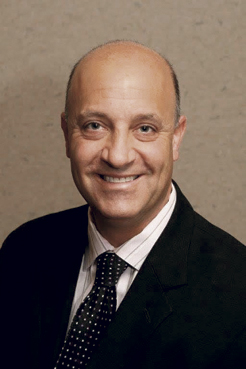 "[T]he risk management basics of
establishing realistic expectations,
timely and responsive communications, and solid
documentation procedures … are more important
than ever in the virtual world."
—Dean Milber
Director of Claims & Business Development
Lancer Claims Services/CalSurance Associates
For more information:
CalSurance Associates
www.calsurance.com
Rockwood Insurance
www.rockwoodinsurance.com
Utica National Insurance
www.uticanational.com
The author
Joseph S. Harrington, CPCU, is an independent business writer specializing in property and casualty insurance coverages and operations. For 21 years, Joe was the communications director for the American Association of Insurance Services (AAIS), a P-C advisory organization. Prior to that, Joe worked in journalism and as a reporter and editor in financial services.