POSITION IN INSURANCE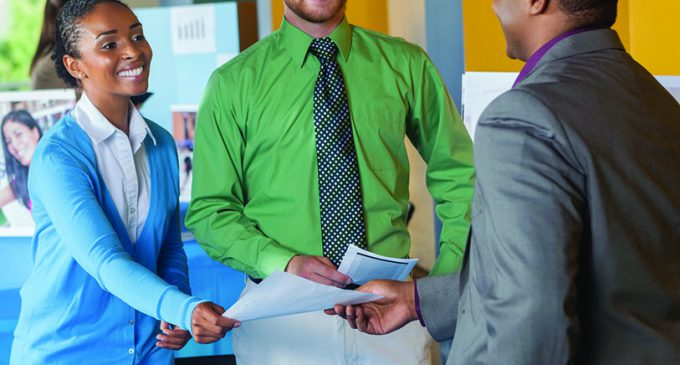 A UNIQUE POSITION IN INSURANCE
Gamma Iota Sigma serves as an access point for
recruiting and understanding next-gen talent
By Christopher W. Cook
---
How have things been going the past month or two with your summer intern(s)? Are they learning the ropes and the day-to-day at your agency? Everyone currently has a summer intern, right?
For some, it might be a challenge to find students interested in insurance. For those located near a college or university with a risk management and insurance program—or better yet, a Gamma Iota Sigma (GIS) chapter—there's a pipeline of students waiting for an opportunity to gain experience under your tutelage.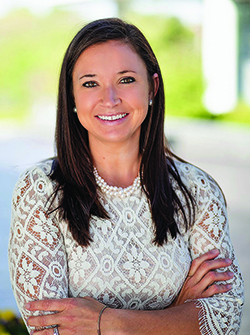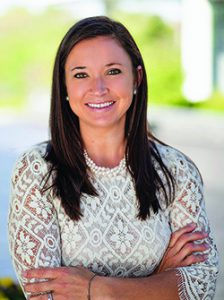 "GIS students are among the best and brightest …; many are pursuing multiple internships, industry exams and certifications, and industry mentors."
—Grace Grant
Executive Director
Gamma Iota Sigma
According to GIS Executive Director Grace Grant, "GIS students are among the best and brightest students entering the industry with a very high likelihood of working in the insurance industry. Many are pursuing multiple internships, industry exams and certifications, and industry mentors.
"Over 40% of our students are choosing to study risk management and insurance as their major, while about 30% are studying actuarial science with clear intentions of pursuing a career in the insurance industry," she adds. "Those studying business, finance, economics and beyond have joined Gamma Iota Sigma with the desire to learn more about the insurance industry and ultimately pursue a career in this industry."
Today, GIS has 100 chapters in 35 states. "Nikia Stowe is our vice president of university relations and oversees our chapter growth; we have a pipeline of locations that are working through the application process and looking to become an established chapter," Grant says.
"We also have a category called our at-large membership, which allows students who are attending a university where a full chapter might not be feasible to be involved. If there's a group of one to five students who want to be members of GIS, they can still join as an at-large member, and we have about 40 universities who have students in that category."
A list of GIS chapters can be found at www.gammaiotasigma.org/find-a-chapter.
Conferences and partnerships
Even if there aren't any chapters located in your area, any organization can get involved with GIS. "The best way to engage with GIS is through the career fairs that take place at our national events, including the Regional Conference, Leadership Symposium (exclusive to sustaining partners), and Annual Conference," Grant says.
Back in February of this year, GIS held its regional conferences—two similar and simultaneously-held events—in Indianapolis, Indiana, and Fort Worth, Texas. Each event was attended by around 150 students representing 22 schools.
This year's 52nd Annual International Conference will be held September 28 and 29 in Baltimore, Maryland. Attendees can expect keynotes from industry leaders, professional development workshops, networking opportunities, and a career fair featuring over 90 exhibitors. Throughout the event, hundreds of interviews will take place for internships and job opportunities.
The deadline to become a 2023 Annual Conference sponsor is August 8. Visit www.gammaiotasigma.org/annual-conference for more information.
Another option to get in front of GIS students is to become a sustaining partner—a three-year commitment to supporting the organization. "We have about 60 organizations that sponsor GIS and then have year-round access to students, with various benefits like complimentary access to the Regional Conference, the Annual Conference, and the Leadership Symposium," Grant says.
"Our sustaining partner organizations get branding exposure through newsletter features, social media, and signage at all of our events," she adds. "The sustaining partners program is a critical piece of the future of the organization. Members of our partners' leadership teams serve on our Advisory Council, providing the opportunity to be involved in the strategic direction of the organization."
New initiative
Last fall, GIS announced a new initiative at its 2022 Annual Conference, which will make sure that every student in the organization has a chance to take advantage of the opportunities available at its conferences.
"The Gamma Sigma Foundation is the philanthropic arm of GIS," Grant says. "GIS is structured to be the operational side that connects students with the industry for recruitment purposes; it's focused on attracting and retaining talent. The Gamma Sigma Foundation is going to ensure equitable access for all students, regardless of background or means, to careers in insurance, risk management, and actuarial science."
Having focused on diversity, equity and inclusion initiatives over the past two years, it became evident that many students are facing financial limitations preventing their participation in Gamma Iota Sigma, industry conferences and events, and in other professional development opportunities. Grant says, "The Gamma Sigma Foundation will provide resources revolving around four focus areas including mental health, accessibility, professional development, and chapter support, ultimately leveling the playing field while ensuring equitable access for all students interested in careers in insurance, risk management, and actuarial science.
"The Foundation will expand upon what we're currently offering to students so that we'll be able to support students much more comprehensively across the country," she adds.
The Foundation is currently working to secure 10 additional founding partners with commitments from eight groups so far: Amwins, Travelers, Westfield Insurance, RSUI Group, the WSIA Diversity Foundation, Ohio Mutual Insurance Group, Verisk, and the North Carolina Surplus Lines Association.
Annual report
Having opportunities for more GIS students to attend its conferences and career fairs benefits not just the students attending but also the sponsors.
Research shared in GIS's 2022 Annual Report says that the GIS Annual Conference was the third-highest place [GIS] students are looking for jobs, behind career websites and career fairs.
"Students ranked their GIS network as the second highest influencer to industry exposure only behind university faculty," Grant explains. The Annual Report is conducted each spring, with the results being revealed at the Annual Conference in the fall. Grant says the data in the report is extremely valuable when it comes to recruitment.
"There's so much talk in the industry about engaging next-gen talent," she notes. "What are they looking for? How do we get them to work in this field? What do they want out of an internship? What are they considering for compensation? GIS is the best-positioned organization to understand these things because we have such a diverse representation of students across the country.
"About 30% of our members are students of color and 10% are international students. We have a great sample size on understanding what this next generation wants. It's not just going to one university and asking what they want, because that school is going to have a different perspective from one on the other side of the country.
"GIS serves as the single access point to not only recruiting top talent but understanding them year over year because of our extensive university partnerships, and the annual survey gives us great data on what they're looking for in internships, careers, and how they prefer to work," Grant concludes.
With such a unique position in the insurance industry, Gamma Iota Sigma will soon begin sharing insights on recruitment and other topics as they debut a new quarterly column next month in Rough Notes magazine. Stay tuned.